Bezel-less smartphones are here, but where is the monitor with small bezels? Unfortunately, bezel-free monitors aren't there yet but at least we saw many are coming with minimal edges which make them look more appealing. It retains screen dimension while keeping the physical size to be as small as possible.
Additionally, small bezels would make it easier to install a multi-monitor system since the gaps between monitors are significantly reduced. We know that this is an important deal to make your entertainment and gaming with multi-display more immersive.
While borderless monitors seem to be a member of premium gadgets, actually a lot of them can be found at moderate pricing. After searching for tons of options, I found some that you can rely on. These monitors not only affordable but surprisingly praised products in the category. So, check it out!
BenQ GW2480T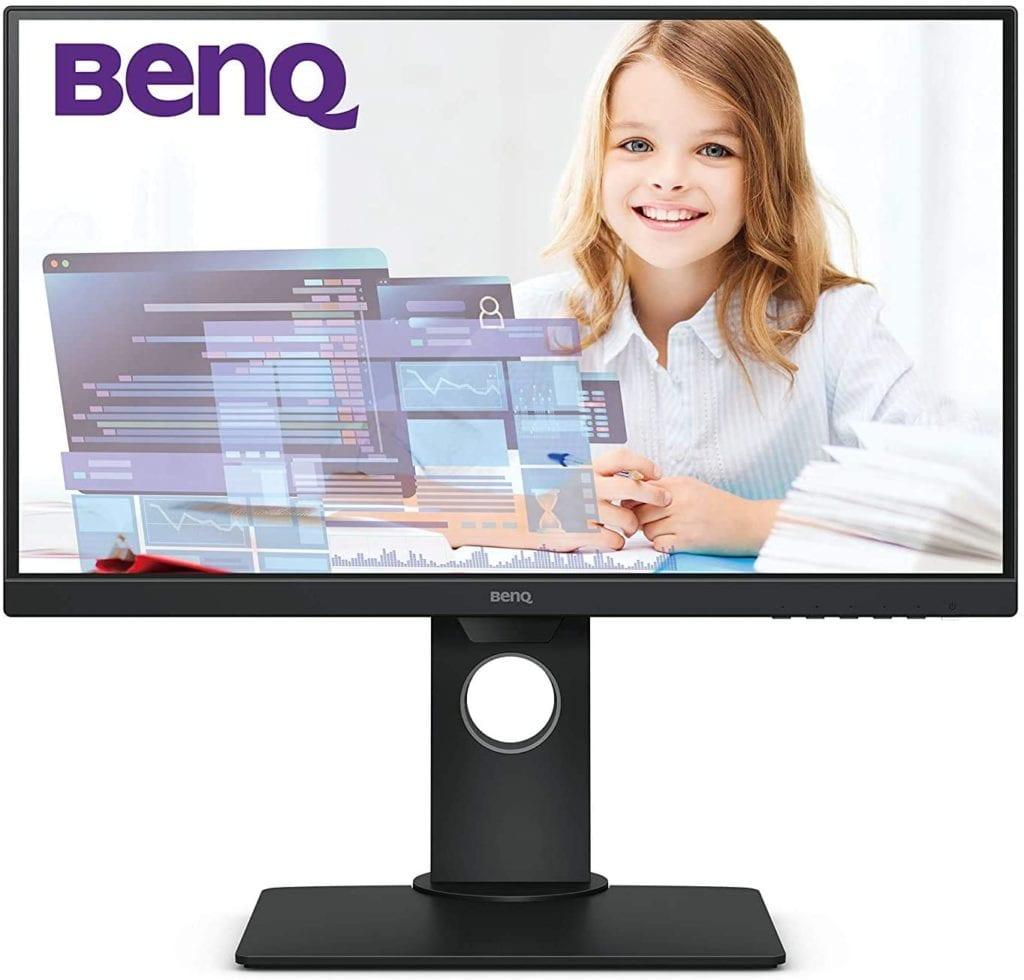 BenQ is one among many legitimate monitor brands offering smart features at a relatively affordable price. With their GW2480T, BenQ brings EyeCare Technology which eliminates flicker and adds extra screen filters that can be adjusted based on your need. This feature alone is what makes BenQ is a top choice to prevent headaches and eye strain.
Under the hood, a full HD IPS panel outfitted with 250 nits of brightness, built-in speakers, and an adjustable stand so it can be level with your eyes. It has small bezels on the sides and top of the display, and the bottom side, though bigger, is a home for several control buttons and adaptive Brightness Intelligence technology to automatically adjust the screen brightness from ambient lighting.
HP VH240A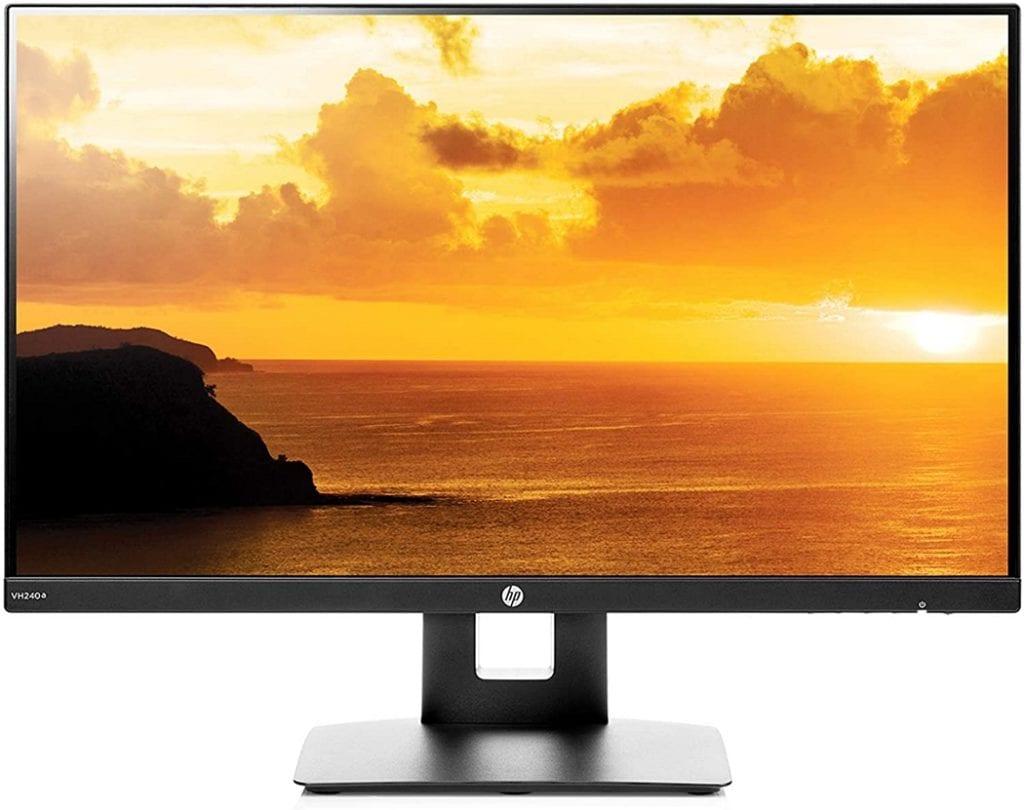 HP VH240A is a modern, yet affordable monitor that would fit your workspace. It has a refined stand that can be adjusted and rotated freely according to your work needs. The screen is a Full HD IPS panel, featuring a 178-degree viewing angle and a reasonable 10.000.000:1 dynamic contrast ratio for a crisper picture.
The so-called three-sided micro-edge design indeed reduces the overall bezel thickness and makes the monitor feels premium. It supports an HDMI connection, but in case you want to attach it to an older system, a VGA port on the back is available to use. Another nice addition is 2 watts per channel speakers that provide great sound for your content.
LG 24MP88HV-S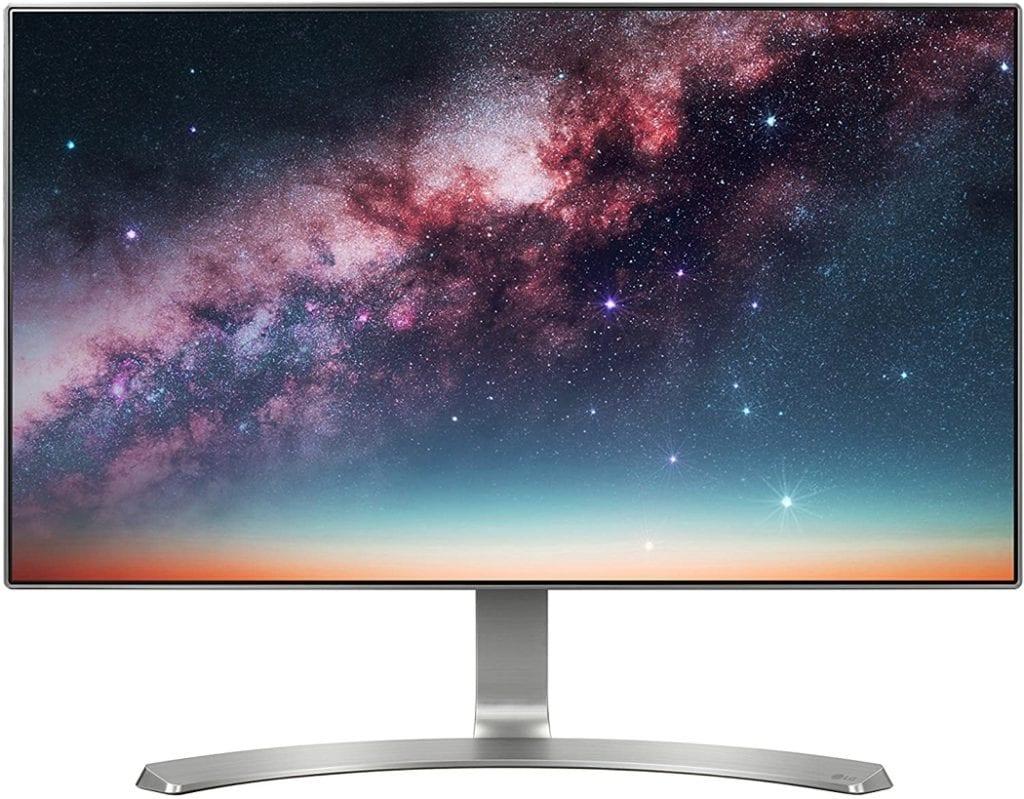 When it comes to sleek, aesthetic designs, LG is the brand you can trust. The LG 24MP88HV-S is a 24-inch IPS monitor with an Infinity Display bezel, measuring just 2,5 mm from all edges. This monitor is advertised for color-sensitive working scenarios such as photographers and video designers since its IPS panel covers 99% of the sRGB spectrum for incredible color accuracy.
And it even features on-screen control where you can adjust a lot of monitor aspects with a click of the mouse — something that was rarely seen for monitors in this price category. LG also packs a unique feature called Black Stabilizer which in essence, improves visibility in dark scenes so you can find the enemies hiding in a dim area.
ViewSonic VA2756-MHD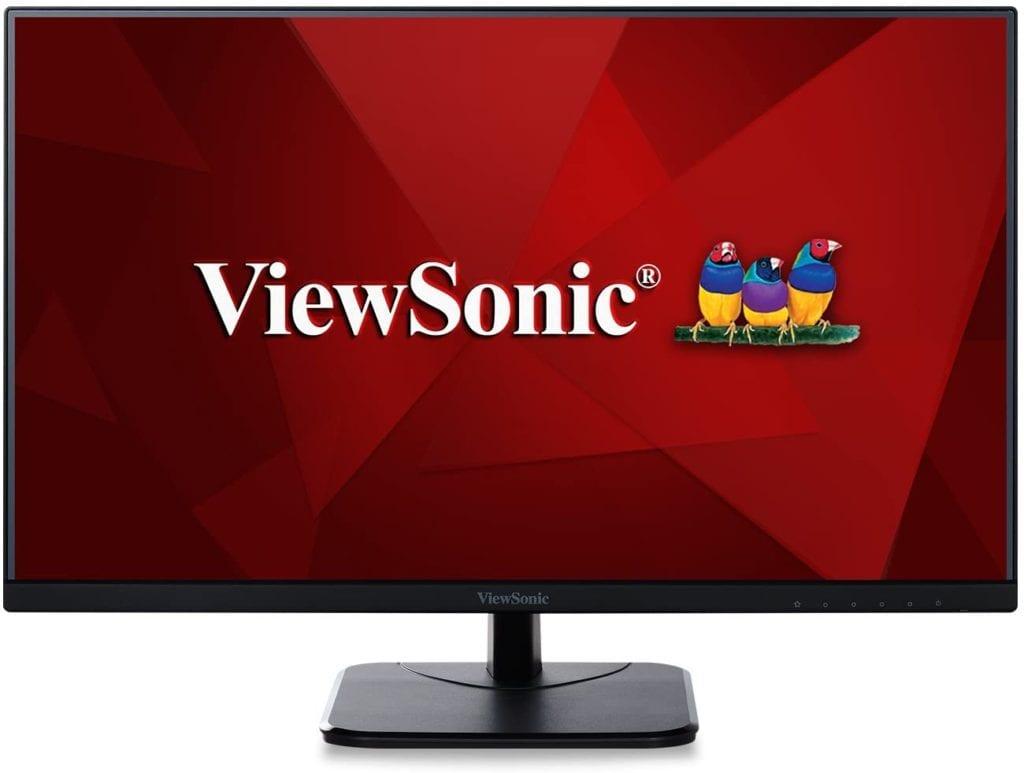 ViewSonic VA2756-MHD is the jack of all trades in this monitor category. It has a SuperClear Full-HD IPS panel that delivers accurate and vivid colors no matter the viewing angle. The combined frameless design perfectly matches its big 27-inch display and considerably versatile for any kind of activity.
And speaking about activities, the ViewMode feature offers various display presets for gaming, movie, text, web, and mono. The preset enhances the overall look of the picture on the select scenario without having users manually adjust them. To add a cherry on top, VA2756-MHD also equipped with Flicker-Free technology to help eliminate eye strain from extended viewing periods.
ASUS VP249HE
ASUS keeps improving their technology across their technology products, and VP249HE isn't an exception. As 1080p IPS display has becoming a standard, extra features can have nice selling points for consumers. Crazy as it might sound, but its 100.000.000:1 contrast ratio definitely brings an outstanding image quality without compromising performance and stability.
Of course, if you are a gamer, ASUS has an exclusive GamePlus technology that includes Crosshair, timer, FPS counter, and display alignment functions. To minimize eye strain, ASUS implemented Flicker-Free technology and an ultra-low blue light filter which accessible via a hotkey.
For those who love being pleased with beautiful, sharp pictures, ASUS' VividPixel can enhance lower resolution images by reducing its blurry part and improving color vibrance. All of that runs in real-time when the feature is enabled.
Acer R240HY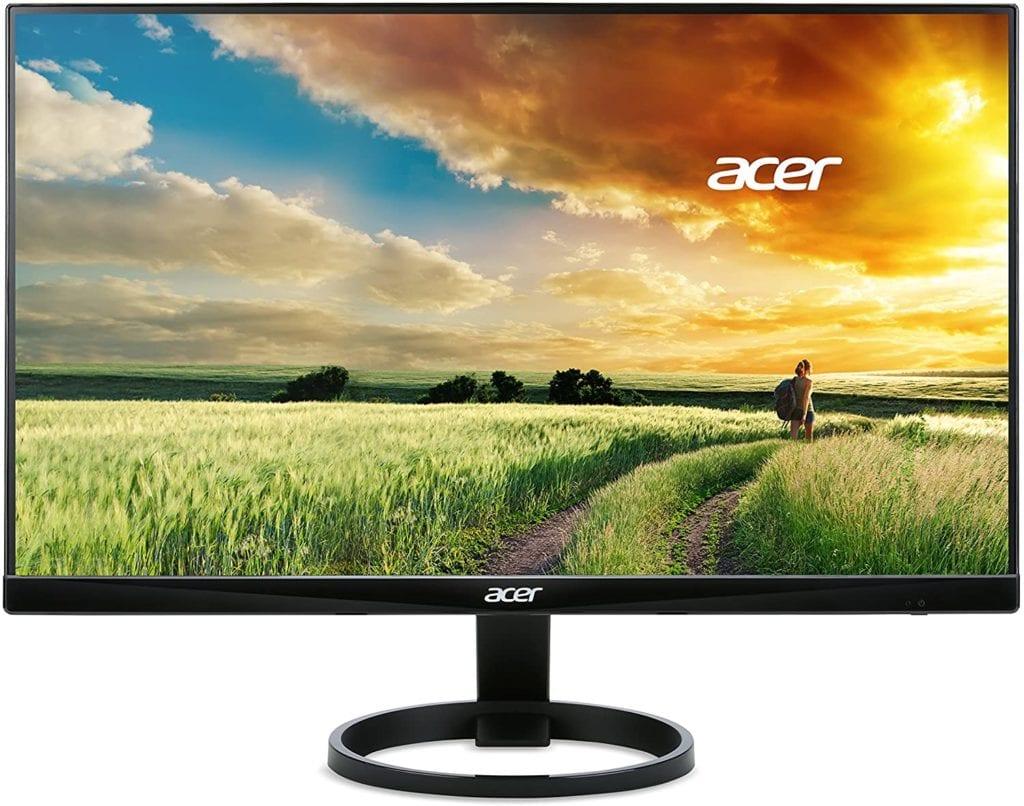 Another monitor that I think personally has a design to be appreciated is Acer R240HY. With a rounded base and quite thin bezels, the monitor would add a sense of decoration to your working desk. But for now, forget about the outside, Acer incorporates energy-friendly hardware to ensure efficiency and safety. It's not lacking the modern standard of a computer display, such as Full HD resolution, IPS panel, and flicker-free technology to protect your eyes.
The Zero Frame Design, the way Acer called it, not only provides higher visibility in a compact space but also enables you to install a second and even third monitor without a significant gap between them. The stand, which looks pretty good, can be tilted between -5° to 15°, letting you choose the best view possible.
Samsung LS24R350FHNXZA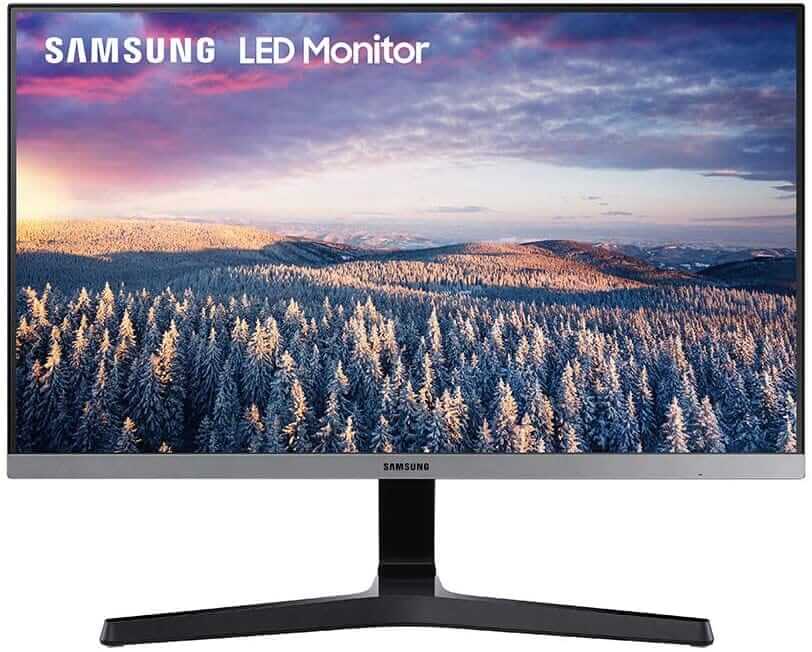 Behind its overly long name, Samsung packs some serious punch for this monitor, and it's marketed for gamers. It has a Full HD display, paired with an IPS panel to ensure visibility at every angle. But the 75Hz of refresh rate is slightly below the average of 60Hz monitors we can easily found in this price range. It's been common knowledge that a higher refresh rate gives a bit of an edge on competitive online titles.
Plus, to make it even smoother, AMD FreeSync is added to keep the monitor and graphics card refresh rate sync which in return reducing stutters and image tear. As a bonus, Samsung has its Game Mode that basically will tweak the color and detail so it will be easier to spot enemies hiding in the dark.