A good projector is a must for compelling business presentations. While working hard on your storytelling, a projector will help complete your presentation with multimedia materials such as slides or videos. Those are effective combinations to keep your audience from dozing off and generate their interest in your business.
But we all know that using a projector can be troublesome. Sometimes the cable won't connect properly, unmatch HDMI cable, or the size is too big for a tiny meeting room. Maybe that's one of the reasons you come here and thinking of replacing your regular projectors with mini projectors.
If so, you've come to the right place! Here we've rounded up the 7 best mini projectors ideal for business presentations focusing on each best feature.
#1 Kodak Luma 150 Portable Wireless Projector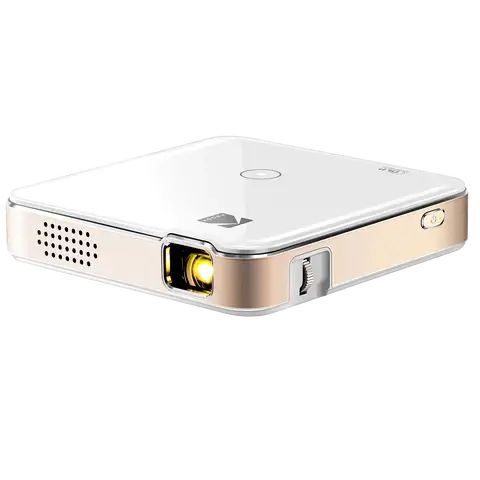 Kodak Luma 150 is a "mini" portable wireless projector that fits neatly in your work bag or back pocket! This DLP technology projector comes with multiple inputs for viewing, including HDMI, a microSD card, and a USB port. Moreover, you can use Kodak Luma 150 wirelessly with iOS and Android smartphones via Airplay or Miracast.
This mini projector becomes an all-rounder with a built-in speaker and touch screen controls. All you need to do is focus on giving your best presentation and handling slides with the touch of your fingertips.
---
#2 ASUS ZenBeam E1 Pocket LED Projector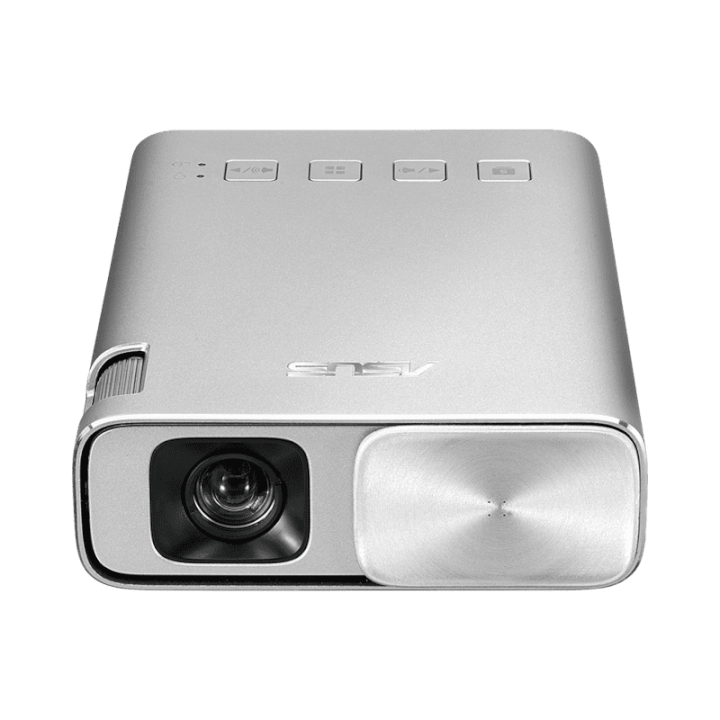 ASUS ZenBeam E1 is not your regular pocket projector. Its Zen-inspired design with an understated aesthetic and spun-metal finish on the lens cap has won prestigious global awards. Beyond its stylish design, this ultra-compact projector has a powerful battery that provides up to 5 hours of projection time and doubles as a power bank for smartphones.
Simply connect your laptop or smartphone with an HDMI/MHL cable, turn on ASUS ZenBEam E1, and adjust the focus ring from 32 to 120 inches to perform your presentation anywhere. In addition, it has an auto keystone correction to help you achieve a perfect rectangle screen every time, even from an angled projection.
---
#3 LG PF50KA Portable Projector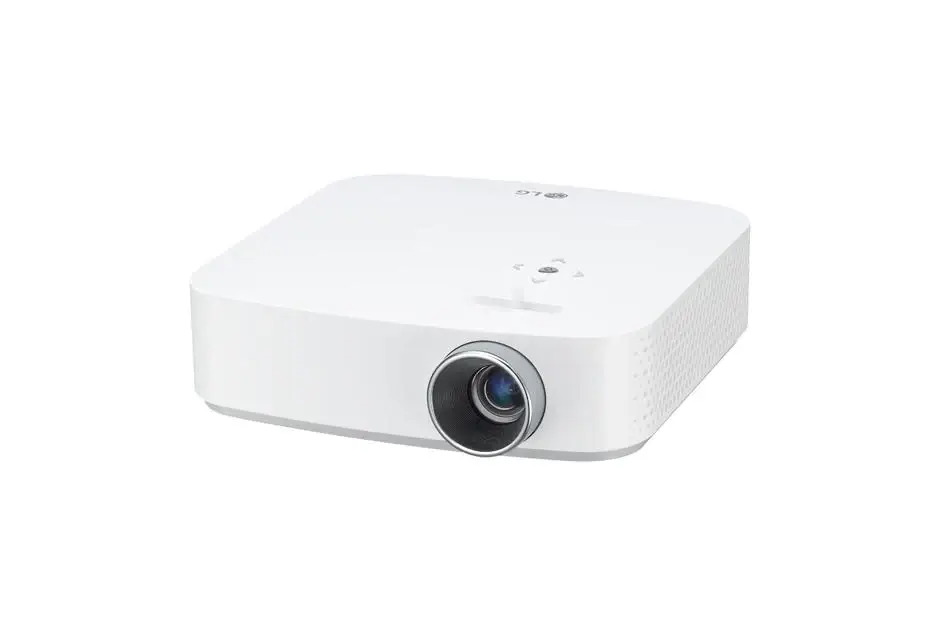 LG PF50KA Portable Projector guarantees you to have a full HD projection nearly anywhere! Powered with 30,000 hours MiniBeam, it produces large and detailed images also crystal-clear text up to 100 inches. Furthermore, this on-the-go projector not only provides four different inputs but wireless connectivity as well.
If your presentation contains many data visualization or video, LG PF50KA can be a perfect projector to display high-quality images.
---
#4 EPSON EpiqVision Mini EF-12 Laser Projection TV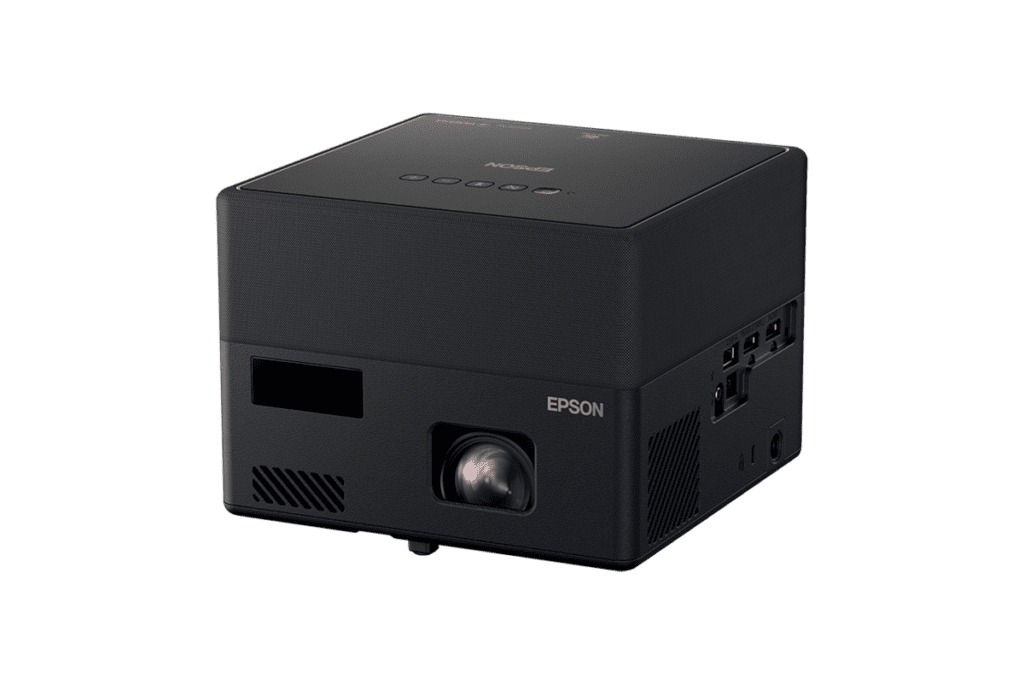 Here comes another award-winning portable projector from the list. EPSON EpiqVision Mini EF-12 makes it easy to project epic FHD pictures (up to 150 inches) and powerful sounds by Yamaha wherever you are. Featuring EPSON MicroLaser Array technology, it produces impressive bright images from your meeting room, even outside.
In addition, EPSON EpiqVision Mini EF-12 includes EPSON Online Meetings powered by Zoom to manage online conferences and meetings without extra software. It also offers the benefits of a 2-year limited warranty, full unit replacement, and free technical phone to take into account.
---
#5 ViewSonic M1+ Smart LED Portable Projector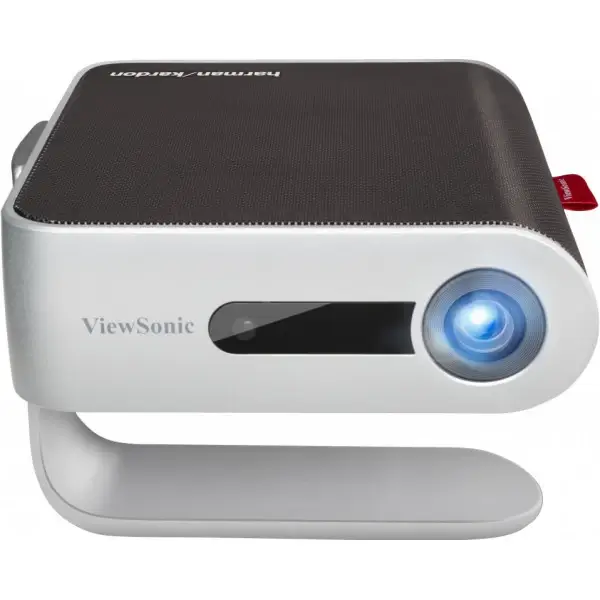 ViewSonic M1+ is receiving good reviews from 2,000+ Amazon Buyers. It's no surprise because this palm-sized projector is versatile and convenient to use in any location. Whether you held different presentations from room to room, it can easily be set up and has a powerful battery for up to 6 hours of projection.
The highlight of ViewSonic M1+ is it has an integrated Smart Stand that allows it to project images at nearly any angle—it rotates 360 degrees. Moreover, the Smart Stand also doubles as a lens cover that automatically turns off the projector when the lens close.
---
#6 AAXA P7 Mini Projector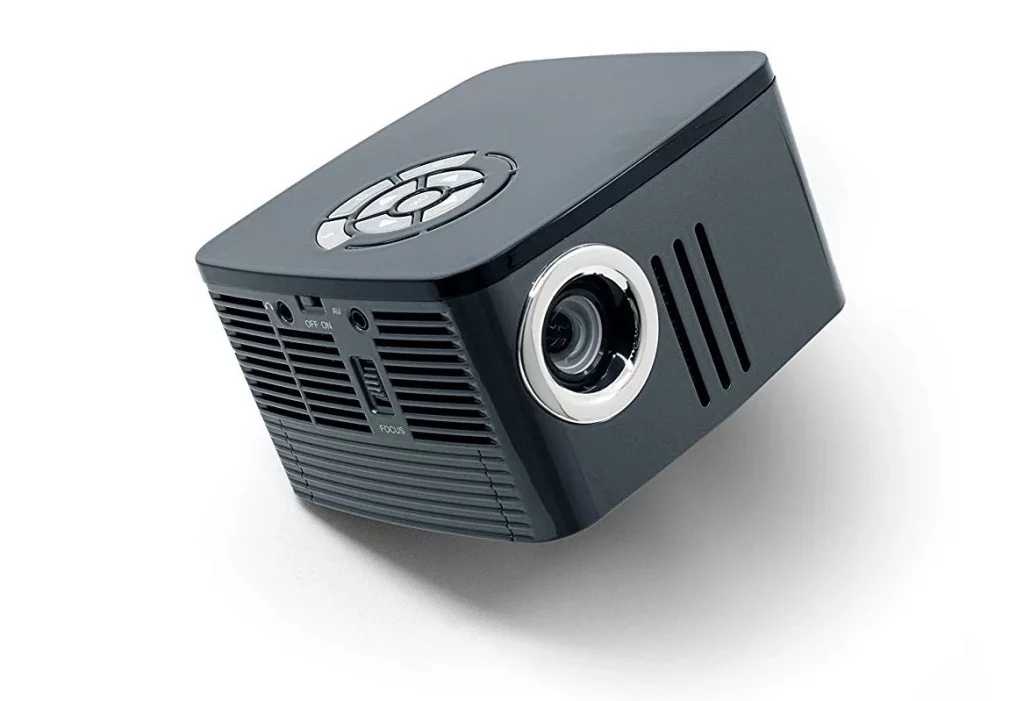 AAXA claims their mini projector is the next-generation mini projector that delivers a true native resolution of 1920 x 1080p images. Featuring the Texas Instruments DLP technology, it produces 600 LED Lumens means bright and vivid images up to 120 inches in dark places.
Besides its super compact design that won't take much room on a small meeting table, this projector has high durability that resists shock, bumps, and falls with its solid-state light source.
---
#7 Anker Nebula Capsule II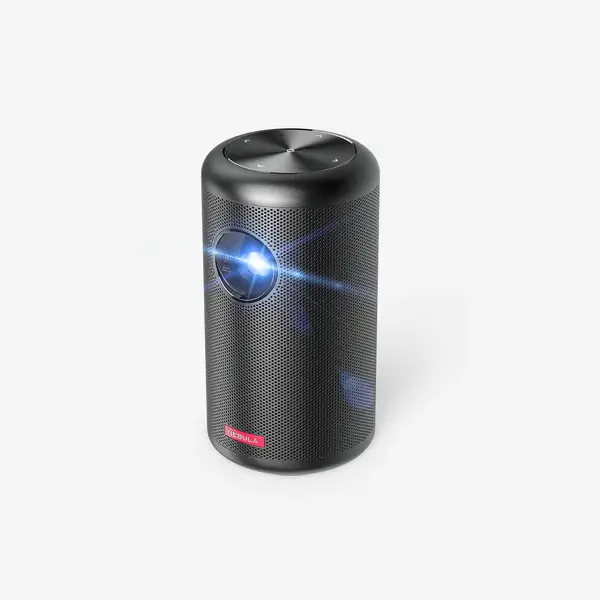 If a box-shaped projector bored you, Anker Nebula Capsule II can be your ideal choice. It has an antimainstream and modern design, just like you carry a soda can.
Anker Nebula Capsule II features cutting-edge DLP technology that displays vibrant 720p images, even in low-light environments. In addition, it has universal connectivity such as HDMI, USB, or wirelessly via WiFi, Bluetooth, and Chromecast, making it very convenient for keeping your presentation materials on any device. Another key feature of this projector is it allows voice commands with Google Assistant.
---
Step up your business presentation game with mini projectors. In an abundance of mini projectors out there, you can choose based on their resolutions, connectivity, and hours of life. We hope this list helps you cut down your options to the best and are ready to rock your next presentation!