For gamers, an audio device like headphones or earphones may seem like a must-have gadget. But now, a true wireless stereo (TWS) is another alternative that can be chosen for gaming activities.
TWS or wireless earbuds have their own advantages over the regular headset. Traditional gaming headsets sometimes are too big in size with long cables attached. TWS is usually more affordable with good enough features in it. With their simple design and compact size, TWS can be used more flexibly.
Even though a TWS comes in small size, it's also equipped with powerful drivers to provide clear sound when playing a game. Some TWS is specially designed for gaming purposes. Great microphone quality and comfortable TWS earbuds will be helpful for playing multiplayer games.
While selecting the best TWS for gaming, one thing that you need to keep in mind is the low latency game mode. It is an important feature to make sure that you will not face delay or lag during playing a game.
Here are TWS recommendations that will boost your gaming experience.
#1 Razer Hammerhead Gaming Earbuds (2nd Gen)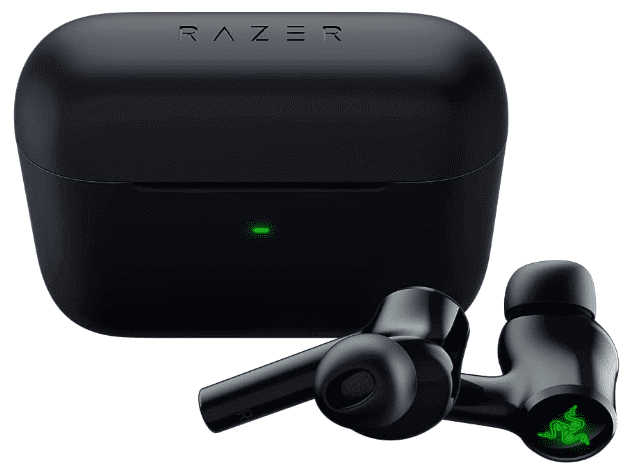 This Razer Hammerhead Gaming earbud is our first TWS gaming recommendation. This TWS has high-performance products that help you to gain full access to the gaming ecosystem with its powerful 10mm drivers.
Razer Hammerhead is powered by Razer Chroma RGB with 16.8 million colors, giving you a new TWS style and standing out from the crowd. Active Noise Cancellation (ANC) is also provided in this TWS to detect and eliminate unwanted ambient noise.
The main strength of Hammerhead is its 60 ms Low Latency Gaming Mode. When this Gaming Mode is activated, you will get minimal lag times with your gaming audio.
---
#2 EPOS GTW 270 Hybrid Earbuds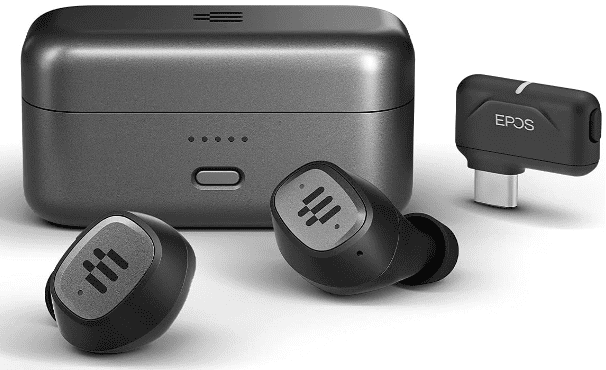 The EPOS GTW 270 Hybrid wireless gaming earbuds offer a high-end audio experience for a switch and mobile gaming. It is able to give you deep bass, rich mid-tones, and an excellent gaming experience.
This TWS comes with a USB-C dongle that allows you to connect it to a Nintendo Switch or PS5. It can also be used with PS4 using a cable to plug the dongle. Moreover, Bluetooth connectivity is provided to sync with another device.
Lag-free features with aptX low latency codec are proof from EPOS to give you an engineered TWS for gaming. The unique design of the in-ear earbuds gives a comfortable and optimal acoustic seal to deliver outstanding sound. Dual microphone technology provides clear communication with excellent voice pickup.
---
#3 HyperX Cloud Mix Buds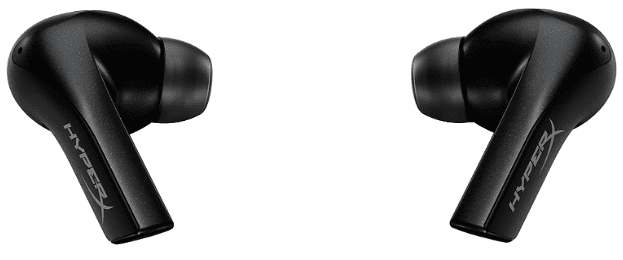 HyperX Cloud Mix Buds is the first Bluetooth-wireless buds released by HyperX. Besides its Bluetooth feature, this TWS is also provided with a USB-C dongle allowing you to use this earbud with laptops, mobile phones, Playstation 5, and also a Nintendo Switch. To optimize your gaming experiences, HyperX Cloud Mix Buds has an ultra-low latency 2.4 GHz gaming mode.
HyperX tried to give the users a comfortable and durable TWS. This TWS comes with the size of ear tips for a personalized fit. A carrying case with a silicone sleeve keeps everything safe wherever you go.
The most interesting feature of this TWS is its battery capacity. HyperX claims that HyperX Cloud Mix Buds is able to be used for up to 10 hours of playback time on a single charge, and 33 hours of total playback time with its charging case.
---
#4 Jabra Elite 85t True Wireless Earbuds

Jabra has just released their new TWS with Active Noise Cancellation (ANC) feature improved. This Jabra Elite 85t TWS is able to provide clear sound by reducing environmental noise. It is also provided with a hear-through mode to keep your ear able to hear everything near you. You can adjust the level of ANC and hear-through mode using the Jabra Sound App.
Jabra Elite 85t comes with 6 microphones technology and wind protection, helping you make a good conversation with your game mates. Its 12 mm speakers offer powerful sound quality in a compact TWS design.
This TWS can be used for up to 5.5 hours of playback time in a single charge, and 25 hours total with its charging case. Moreover, the case is equipped with strong magnetic case snaps to ensure maximum security.
---
#5 Bose QuietComfort Noise-Canceling Earbuds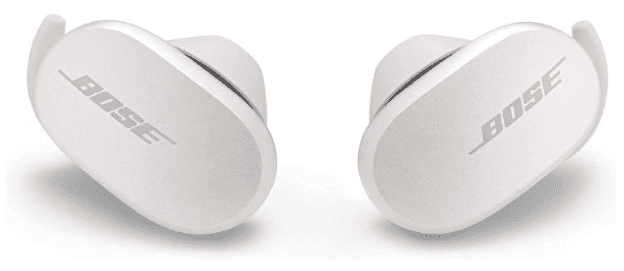 This gaming earbud is a combination of style, elegance, and sound quality. Bose QuietComfort comes with the most useful engineered noise canceling feature. Bose controllable noise cancellation and full transparency mode allow you to adjust the sound coming to your ears. You can choose between fully eliminating sound distraction or letting surrounding sounds in.
This TWS offers comfortable wireless earbuds, equipped with three sizes of Stay Hear Max ear tips from Bose for a secure fit made from soft silicone. Its tiny microphones work together to focus on your voice, filtering any noises for less distraction during game calls.
Bose QuietComfort can be used for up to 6 hours on a single charge. The charging case provides additional 12 hours. This TWS has IPX4-rated, which is able to withstand sweat and water.
---
#6 SOUBUN Zime Winner Gaming Earbuds
The SOUBUN Zime Winner Gaming Earbuds is a budget-friendly TWS recommendation. The TWS design has a gaming device look with an RGB lighting option and wireless control.
SOUBUN Zime Winner is an in-ear earbud with a microphone providing an ultra-low-latency connection to ensure reliable transmission with near-zero delays. It is definitely a perfect TWS gaming for fast-paced games. This TWS comes with a 12 mm large audio driver, hearing both subtle and explosive parts of your game in the precise positional 3D soundscape.
This TWS can be used for up to 5 hours of listening time and can be extended to 25 hours with its charging case. Its IPX5 waterproof rating will optimize your gaming experience in any condition.
---
The best TWS for gaming should come with precise noise cancellation options which help the users to get a better sound and voice quality. We know that some games really need player communication to handle the game. The design should fit with your ear, has a long-life battery capacity, and also has an ultra-low latency feature.