We have seen the surge of portable computers recently, and tablet is the one that will stay prevalent going forward. While there are plenty of Windows 10 tablets out there, the vast majority are tagged at a relatively premium price.
The cheapest build of Microsoft Surface Go 3, for example, going to cost $400 and that's not including the keyboard which is priced at $75. Other models from different brands more or less adopt this pricing as well.
But with the rise of learning and working from home, the need for affordable tablets is only increasing recently. Students and some workers won't need a powerful machine, a standard tablet with low peak power is sufficient to fulfill their needs.
So, after scouring the internet for more than eight hours, I found 5 Windows 10 tablets that cost no more than $300 USD, offer decent quality, with a detachable keyboard dock included, and of course, praised by their respective customers.
#1 Avita Magus II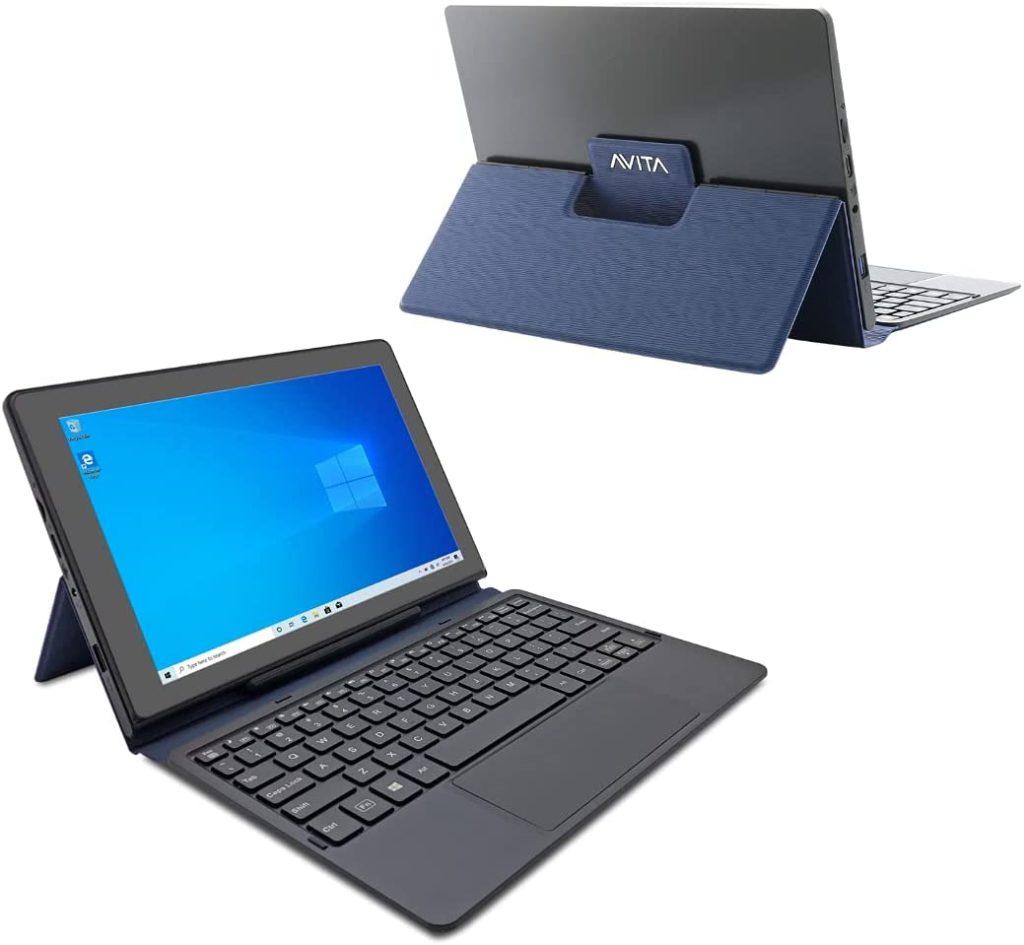 Pros:
Includes a stylish detachable keyboard folio
The price is hard to beat
Cons:
Poor battery life
Tiny internal storage
The 10.1 inches tablet really surprised me with its offering. With just 169.99, Avita Magus II is the cheapest tablet on this list. It's powered by a small CPU Intel N4000 paired with 4GB of RAM which I presume should be sufficient for things like browsing, media player, and common office stuff.
The 64GB of internal storage is somewhat acceptable although sounds a bit too small by today's standard. Luckily, the tablet includes plenty of ports including a MicroSD slot in case you need additional storage.
---
#2 Alldocube iWork20 2-in-1 Tablet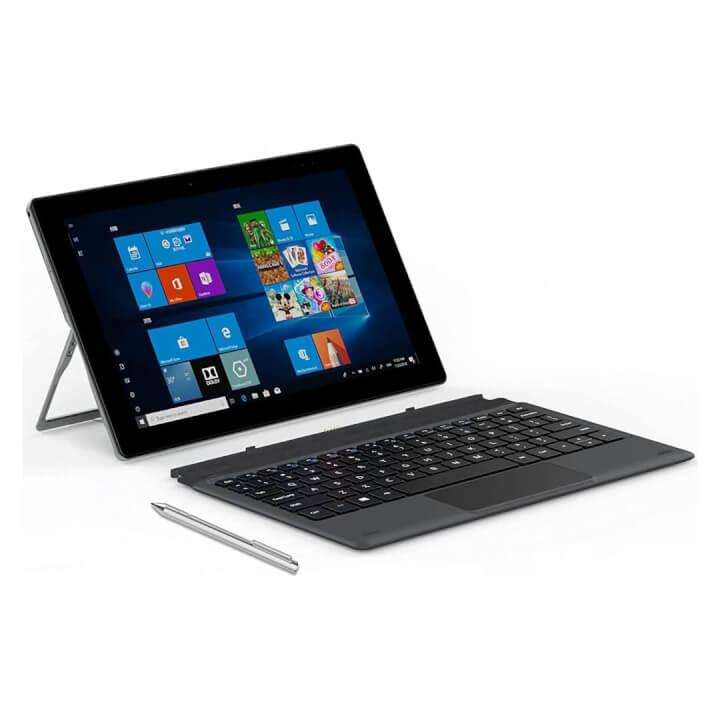 Pros:
Pressure sensitive stylus
Multiple connectivity ports
Built-in kickstand
Roomy 128GB storage
Cons:
Low brightness level
The screen is easily scratches
Alldocube is a notable name in the portable computer market as one of the most budget-friendly brands. With a shy of $300, the iWork20 series offers premium design and hardware performance that is comparable with more expensive tablets.
I'm talking about its Intel N4020 processor capable of achieving 2.8Ghz of turbo frequency. In addition to that, 128GB of storage can hold thousands of songs, dozens of movies, and plenty of video games. The 10.1 inches IPS screen has a resolution of 1920×1200 to maximize the viewing angle while keeping the content vibrant.
The one notable drawback from iWork20 is its 4GB of RAM which is arguably inferior compared to its other hardware specs. But hey, I guess we can't have everything.
---
#3 Venturer 11.6″ Windows 10 Tablet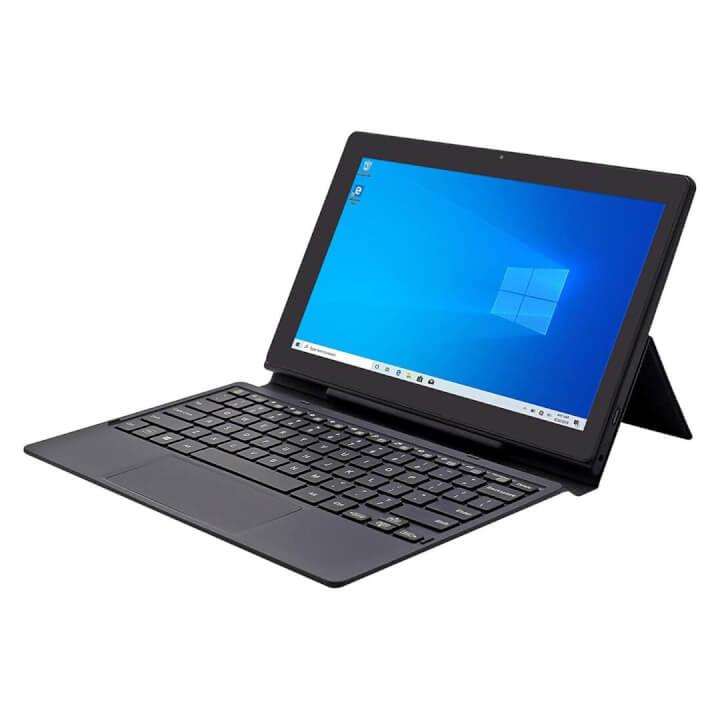 Pros:
Various connectivity ports
Full HD 1920 x 1080 screen
11.6 inches display
Cons:
Lackluster speaker
Quickly gets hot
The company behind this product is rooting to provide affordable computers with the best performance possible. And the Venturer 11.6″ Windows Tablet seems to reflect that.
The tablet, though looks pretty basic, actually packed some of the best hardware in its price class. At less than $200, it managed to employ an Intel N5000 processor with 2.7Ghz of Burst Frequency. It is an upgrade over its older sister Intel N4000 series commonly found in affordable machines.
Venturer also promises a free upgrade to Windows 11 when available. Unfortunately, they don't specify the exact date on when this update will be rolling out. So, fingers crossed.
---
#4 Tibuta Masterpad W100 8.9″ Tablet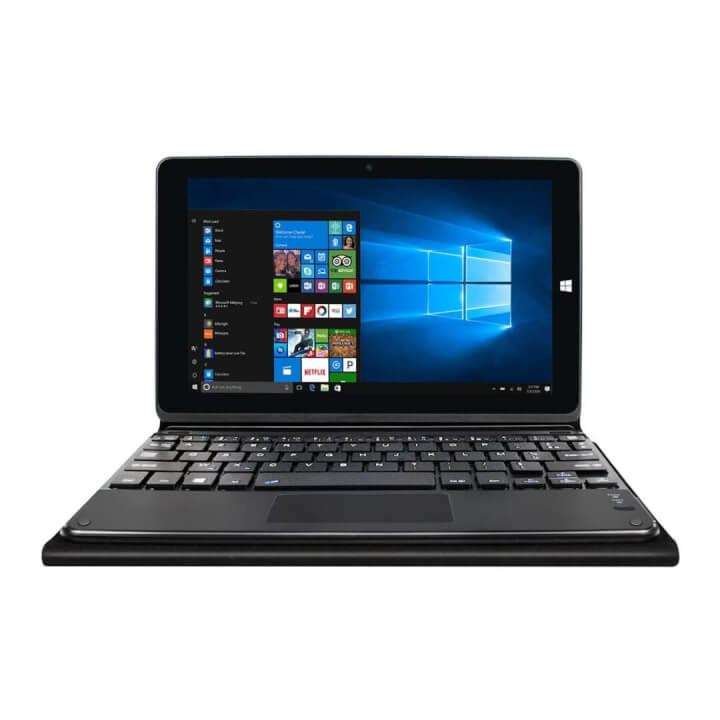 Pros:
Option to upgrade to Windows 11
High resolution 2048 x 1536 FHD screen
A traditional USB-A port
Cons:
Mediocre CPU performance
Battery dies quickly
Another name that is unfamiliar in this list is Tibuta Masterpad W100. This tablet offers a full Windows 10 experience on a slightly small 8.9 inches screen. In spite of that, it boasts with 1536 x 2048 IPS screen which is surprisingly quite high.
Beyond that, W100 is armed with an Intel N3550 CPU, 4GB of RAM, 64GB of internal storage, dual-band WiFi, and a detachable keyboard. Really, the only thing that stands out from this tablet is the tiny, yet high-resolution screen.
I also should mention that the hardware it had is only meant for basic office work and lightweight browsing. Similar to Venturer, Tibuta also promises a free upgrade to Windows 11 although again, no date is specified.
---
Honorable mentions
Finding the best products that fit in this category is extremely hard, especially when there is a budget constraint. Aside from the few that made it to the list, I also found some interesting tablets that unfortunately couldn't join the party.
Now, I'm going to show you these Windows tablets and the reasons why they didn't meet the criteria.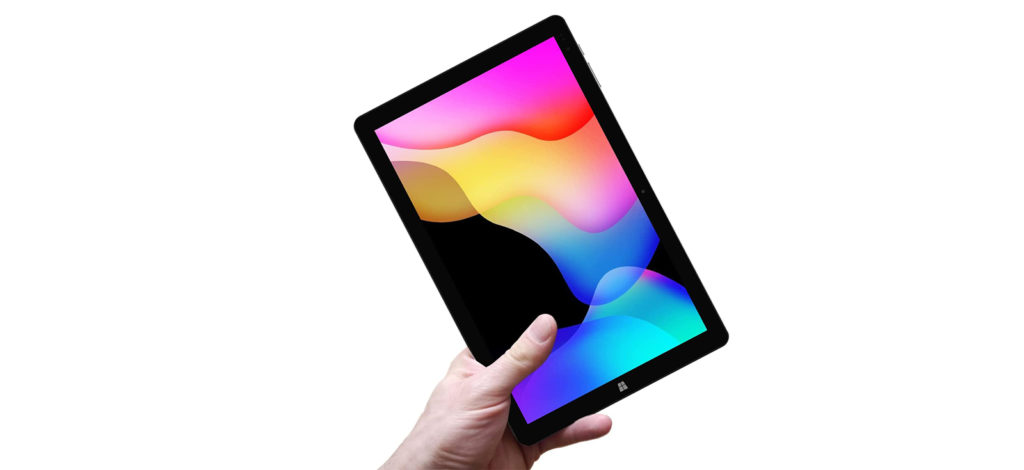 Fusion5 ($219.99): Actually, this is a rather popular budget tablet you can buy. The problem is it didn't ship with a docking keyboard and as a matter of fact, the company didn't sell it either. So, it's up to consumer to to use a Bluetooth keyboard as an alternative.
Chuwi Hi10X ($319): It's a fantastic tablet for its price and doesn't look cheap. While the table alone cost $259, the total cost when the keyboard and stylus included is well beyond the $300 limit. If you are interested spending extra bucks, it's not a bad investment, really.
Awow Windows Tablet ($329.99): Similar story to Chuwi, it offers decent hardware and features as well as a stand design that doesn't look boring. For $30 more, it can be a worthwhile everyday's device.
Those are some of the best Windows tablets that are still available to get today. As companies discontinue or introduce their tablets, I will try to keep the list updated. Stay tuned, and don't hesitate to let us know if you have any recommendations.