There are many home appliances nowadays that able to make your home to be a smart home. It means that your stuff is integrated wirelessly, adopts the newest technology, and can be controlled through a mobile phone. One of these great smart appliances is the new smart padlock that helps you protect your stuff without using traditional keys to unlock it.
A smart padlock combines features such as fingerprint recognition, PIN, and mobile app and can be paired using Bluetooth. Some smart padlocks are also still equipped with physical keys to unlock for an emergency. Here are some of the best smart padlocks with Bluetooth connectivity to upgrade your modern lifestyle.
#1 MYPIN Smart Fingerprint Padlock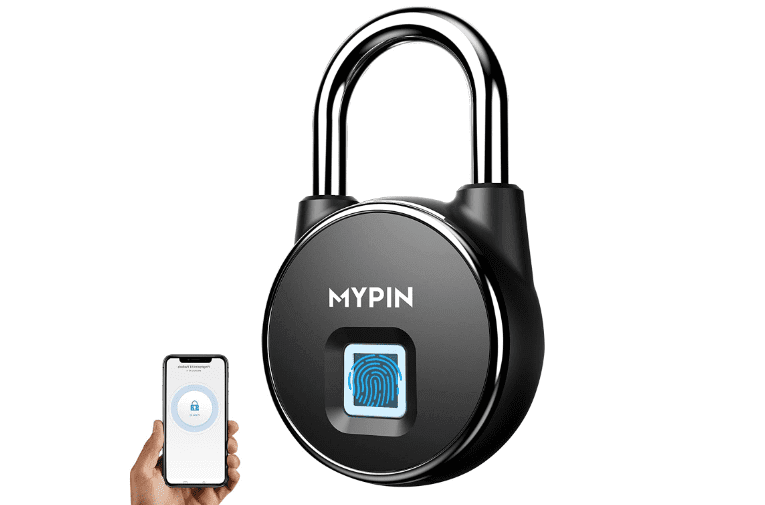 As the name suggests, MYPIN Smart Fingerprint Padlock is a smart padlock that can be unlocked easily using a fingerprint only for a second. You will never have to worry about forgetting your pattern or password. You can register up to 10 sets of fingerprints so you can share the padlock access with family or friends you trust. This padlock comes with mobile apps and a Bluetooth connection that allows you to register fingerprints, set authorized users, and allow who can unlock.
This smart padlock is able to record historical data such as who unlocked the padlock, unlocking time, location, and usage in real-time. Powered by a 180 MAH lithium battery and low-power hardware, this product can be unlocked about 2000 times on a single charge. The padlock will automatically remain locked when out of battery. You just need to charge it with a USB port, and it is ready to work again.
---
#2 Igloohome Smart Padlock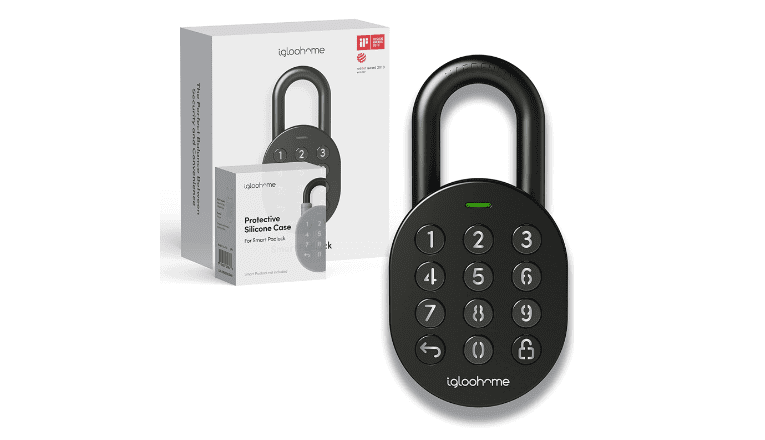 The Igloohome Smart Padlock is a smart padlock with a perfect balance between security and convenience. Its compact design makes it ideal for travel, locker, or toolbox usage. This padlock uses the AlgoPIN technology, making it easy to create a PIN code from anywhere.
Unlike other apps, you don't need any internet connection to manage this padlock. You can control and send PIN codes or Bluetooth keys using the igloohome mobile app. This app also enables you to track unlocking activities easily. As a safety feature, this smart padlock can automatically lock after 30 seconds of idling, go into security mode when invalid unlock attempts, and is provided with a security alarm.
---
#3 eLinkSmart Digital Padlock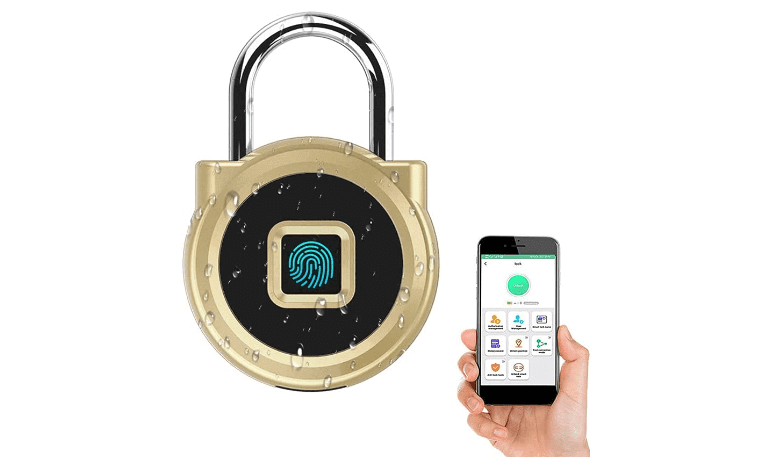 This smart padlock is perfect for multi-user access purposes. It supports 1 admin and 500+ general users using the mobile app for remote unlock. Using fingerprint access technology, it can also be unlocked only in 1 second. The eLinkSmart Digital Padlock has a 0.4 cm diameter lock shackle, 1.7 cm long and 2 cm wide with only 74 grams of weight. The lock is made from a combination of zinc alloy and stainless steel materials for higher durability
The eLinkSmart Digital Padlock is powered with a rechargeable 110 mAH lithium battery that can be used for up to 6 months of standby time and 2000 unlocking times. When the battery is low, there will bed red light indicator reminding you to recharge. It has an IP65 weatherproof rating to protect against dust and water.
---
#4 Master Lock Lock Box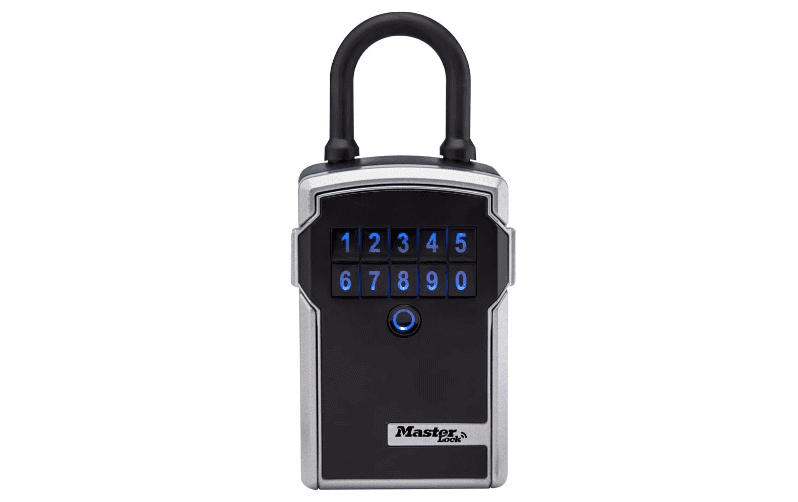 Sometimes if you rent a room or property, you may need a padlock specially designed to store keys and access cards in a storage box. The Master Lock Lock Box has a large internal volume, allowing you to store multiple keys, and can be accessed through a mobile app.
Using the Master Lock Vault Home and Enterprise Apps, you can share temporary or permanent access via Bluetooth or keypad code. It is also able to monitor unlocking activity and receive low-battery alerts. This padlock is weather-resistant up to -40 degrees Fahrenheit (-4 degrees Celcius), making it secure and durable for outdoor use.
---
#5 BoxLock Package Delivery Lock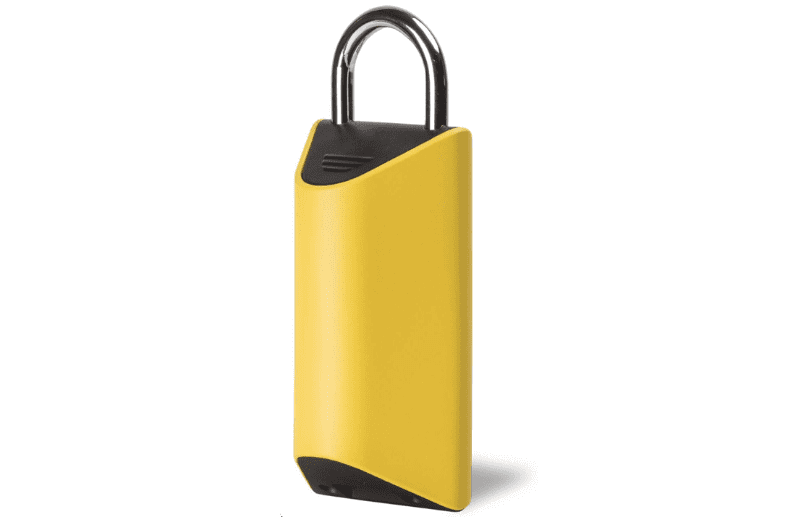 BoxLock Package Delivery Lock is a unique padlock designed for securing packages, boxes, or containers during delivery. As it is made for, this padlock can be used for tracking packages. It offers safe and secure package delivery from pirates or thieves. You will also get notifications when the goods are delivered via a mobile app.
This weather-resistant padlock is powered by a rechargeable battery. You will need to recharge it every 6 months, depending on the usage. It can be connected using 2.4 GHz Wifi and Bluetooth low energy connectivity. Moreover, BoxLock allows you to share unlocking access by sending the barcode to friends or family.
---
#6 Megafeis Fingerprint Padlock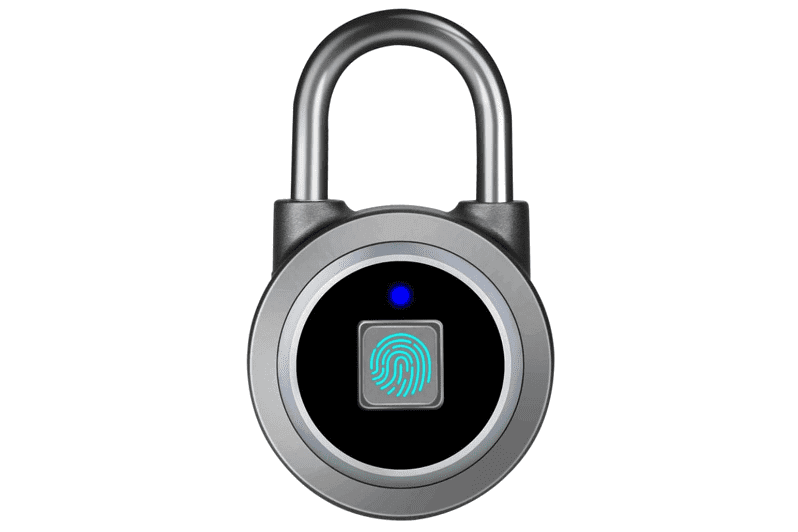 Achieved the status of "Amazon's choice", the Megafeis Fingerprint Padlock offers excellent security and is easy to use. It can be opened through fingerprint in a second without using a key or remembering a password. You are allowed to register up to 100 sets of fingerprints in this smart padlock, enabling you to share access with your friends and family. A mobile app can be used for unlocking, registering access, and monitoring activities.
This padlock is powered by a rechargeable 150 mAh lithium battery that can be used for up to 6 months on standby time on a single charge. When it is run out of battery, it will remain locked. Its beam is made of stainless steel material with an IP65 rating of protection, where it can stand against water and dust.
---
#7 KISSTY Fingerprint Padlock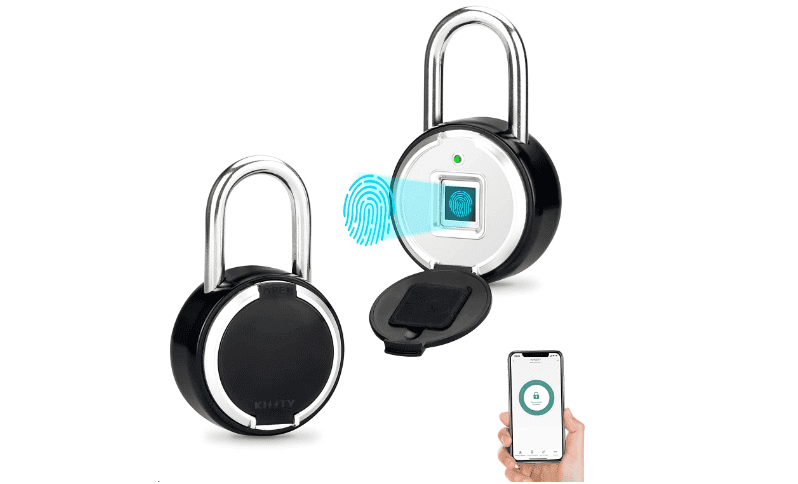 This smart padlock is equipped with a fingerprint recognition feature to lock and unlock within only 0.5 seconds. With a compact dimension and good strength, Kissty is excellent for indoor or outdoor usage, such as lockers, luggage, suitcases, bags, and others. This padlock is featured with mobile apps that can be connected via Bluetooth. The app allows you to unlock the padlock, register fingerprints, and share authorization with friends or family. You can register for up to 20 fingerprints.
KISSTY Fingerprint Padlock has an IP55 waterproof rating, which has passed one hour of rain test. It is claimed that this padlock can stand against the sun and rain, so you don't have to worry about damage to the sensor. This padlock is made from aluminum alloy and an anodized surface to achieve the high hardness and compressive strength. A rechargeable battery lets you unlock 500 times in a single charge.
---
#8 Eseesmart Fingerprint Lock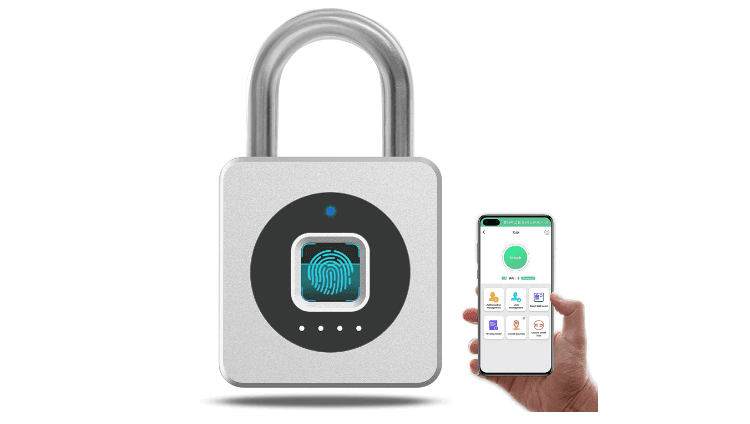 The Eseesmart Fingerprint Lock is another smart padlock that uses a fingerprint pattern to unlock for just a second. It supports up to 15 registered fingerprint sets that allow you to share the authorization with family and friends. This padlock has a mobile app feature that can be used for unlocking, scheduling, reviewing activities, and registering users.
Using a rechargeable 110 mAh lithium battery, this compact padlock can support up to 6 months of standby time or 2000 unlock activities on a single charge. Eseesmart Fingerprint Lock is made from stainless steel and zinc alloy for excellent resistance. It has the IP65 weatherproof rating to give protection against dust and water.
---
#9 Lametuty Fingerprint Padlock with Key Backup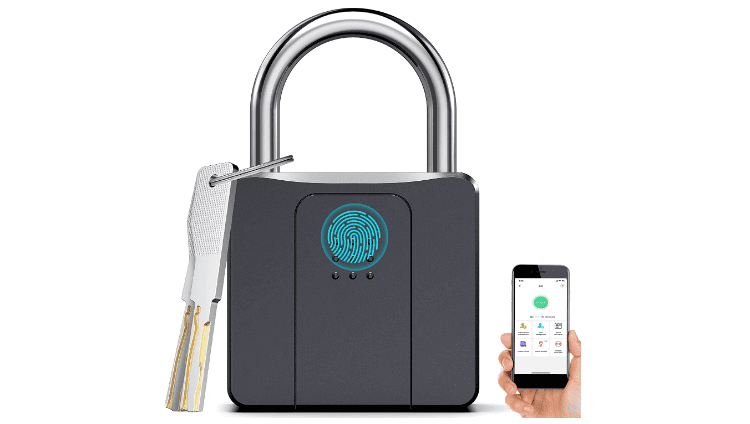 For those who are looking for a smart padlock that can still be opened using physical keys, this lock from Lametuty is perfect for you. There are 3 ways to unlock it: using your fingerprint, mobile app, and keys. This padlock is built with solid metal for high security and additional protection for the biometric sensor.
Lametuty padlock uses a rechargeable battery that can be used for 6-8 months of standby time on a single charge. You can authorize up to 200 users, and the unlock period to share access with others. The mobile app allows you to check the battery left and the unlocking activity records. This padlock has an IP65 weatherproof rating, which will enable you to use it for indoor and outdoor usage.
---
#10 Pothunder Smart Lock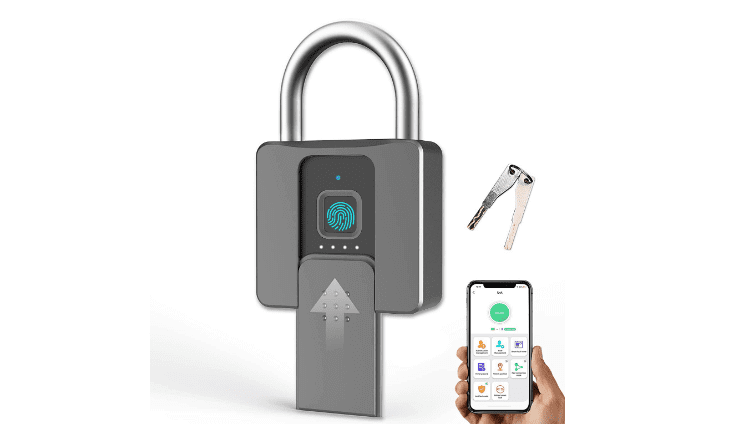 Pothunder Smart Lock is a smart padlock that is equipped with a biometric recognition sensor, an integrated mobile app, and a key. You can register up to 2 administrators and 13 users for fingerprint access. While the mobile app allows you to unlock, set the authentication, record activities, check the battery remaining, and support multiple sub-account only using Bluetooth connectivity.
Pothunder Smart Lock has IPX65 weatherproof rating protection and a waterproof and dustproof structure. The fingerprint module is covered, and the bottom side is equipped with a silicone plug for additional security. Built with a 160 mAh rechargeable battery, this padlock can stand for up to 6-8 months of standby time. A red indicator will flash when the battery is low to remind you to charge it in time.
---