We have researched and compiled a list of essential gadgets that every man should consider owning. Whether you are in search of a new gadget for yourself or searching for a thoughtful gift for a loved one, this article will provide some inspiration for your next purchase.
As usual, we only focus on products that are useful, interesting, and praised by customers. These are some of the most unique gadgets for men that you might want to buy. Without further ado, check out the curated products below.
Table of Contents
Travel shaver: Evo Shaver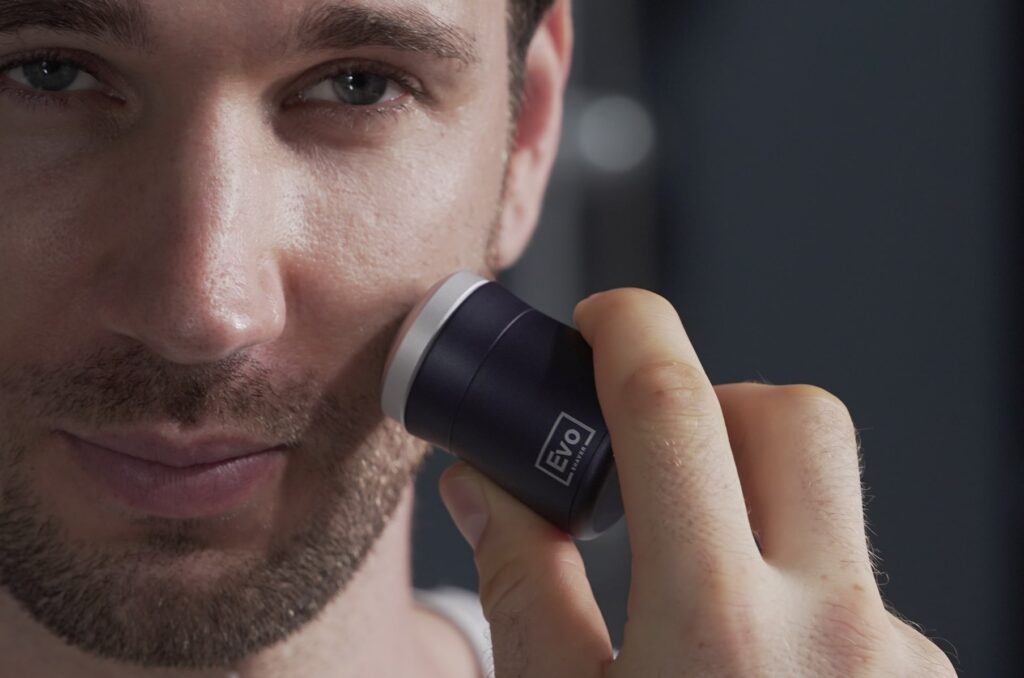 It's impossible to talk about men without mentioning facial hair. While it's safe to say that most men already have their electronic shaver at home, it's usually a little too big to carry. That's why Evo Shaver could be the portable solution for men who travels a lot.
With the size of a chicken egg, this electronic shaver could be carried in a bag, briefcase, or even your jeans pocket. Moreover, it performs just as effectively as traditional shavers and even excels in certain areas, such as having a mesh thickness of 0.07 millimeters, resulting in a smoother finish.
---
Power bank + charger: Anker PowerCore Fusion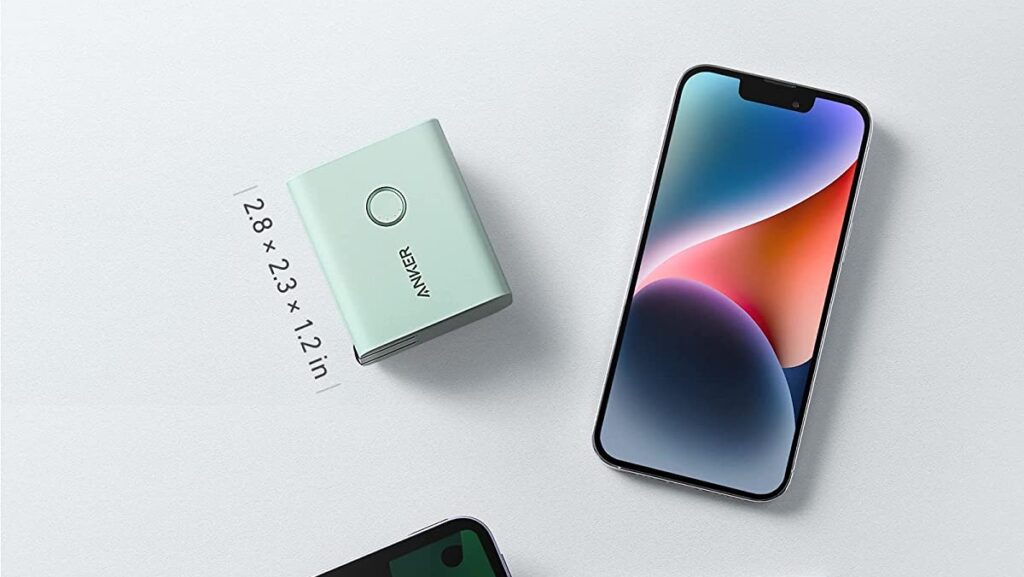 If you find yourself low on battery power, the Anker PowerCore Fusion wall charger would help recharge any electronic faster, thanks to its 45-watt power output. While it may seem like a regular power brick at first glance, the charger has something more under its sleeve.
It has a built-in battery bank which means it can still be useful even if you are away from the electrical outlet. Additionally, the charger has a foldable power plug to further minimize its footprint when stored in a bag.
---
Multi-port USB cable: inCharge X
The inCharge X features a convenient dongle for Lightning, USB-C connectors, and legacy ports like Micro USB and USB-A for computers. That way, you won't have to buy every type of dongle or cable to connect devices from different manufacturers.
Moreover, the cable is designed to deliver up to 100 watts of power, enabling fast charging technology for a more power-hungry device. Additionally, this compact USB cable has a magnetic lock in case you want to attach it to a keychain.
---
Business card alternative: Popl Keychain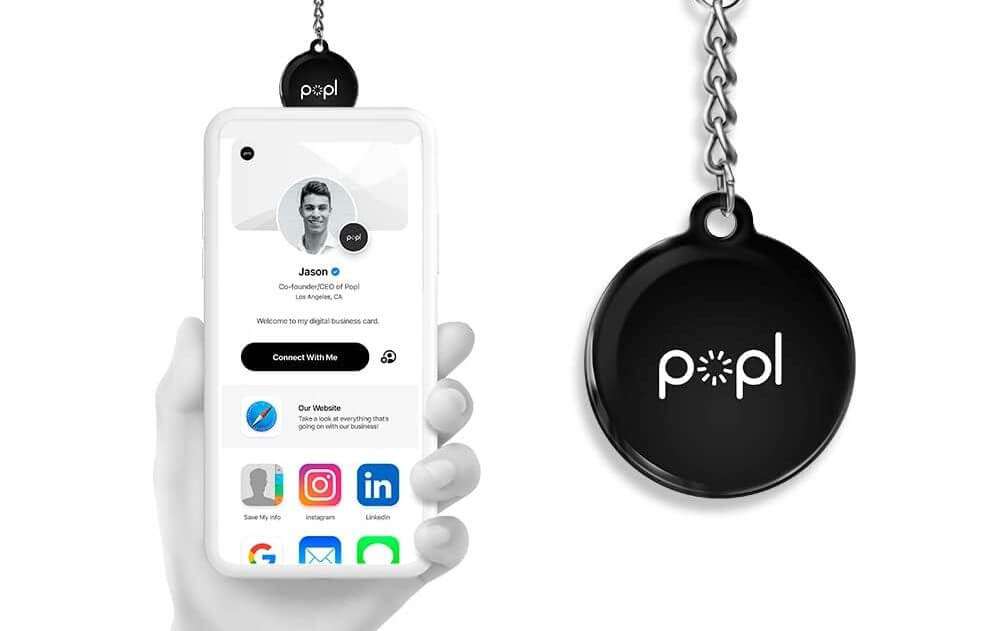 Another gadget that you might want to hook to your keychain is this really cool NFC tag that will be the gateway to your professional profile. It's called Popl Keychain.
By using NFC, it eliminates the need for a traditional business card which you may need to print every so often in order to connect with more people, and that's going to be expensive in the long run. Popl Keychain allows you to create a profile that includes your contact information, social media, websites, and much more.
Instead of exchanging traditional business cards, simply hover the keychain at the back of a phone, and your profile page will appear instantly, making it more convenient and time-efficient. With NFC technology, the process of connecting with people becomes much simpler and faster.
---
Online security: YubiKey 5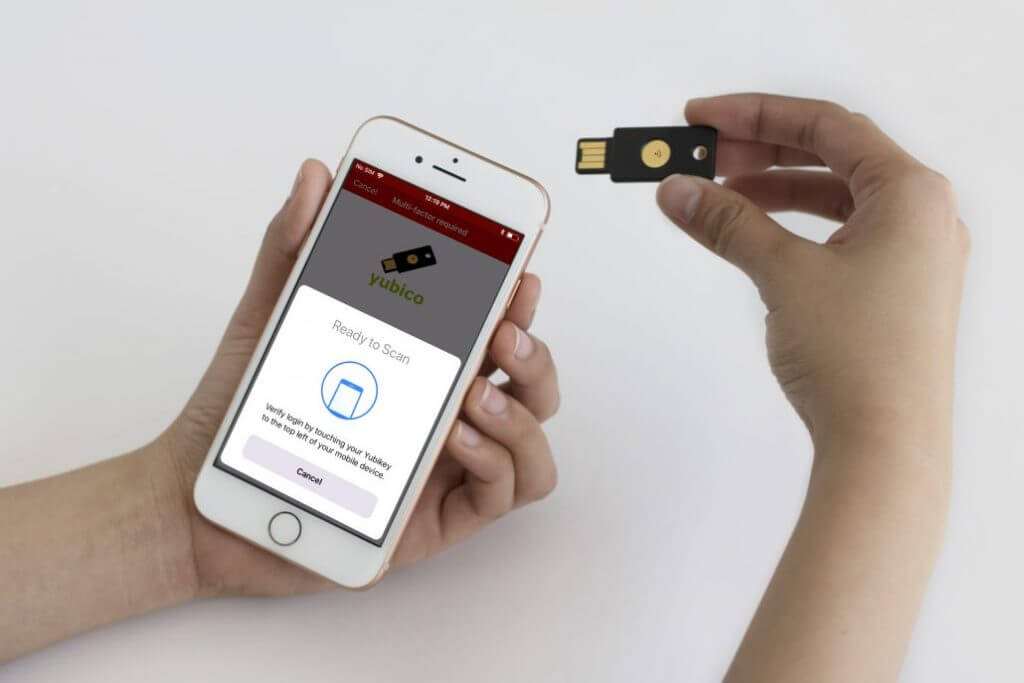 The same type of technology is also used by YubiKey 5. This is a security device that you definitely need to protect your online accounts from hackers. In general, two-factor authentication is not the most favorable way to log in as it requires you to reach your phone to see and enter the secret code before you can be verified.
YubiKey 5 offers a solution to this inconvenience by allowing you to perform two-factor authentication by simply tapping the NFC tag on the back of your phone. Using a physical key like the YubiKey 5 can be considered more secure as the physical key is owned by the user, making it difficult for hackers to steal from afar.
---
Trackable keys holder: KeySmart Pro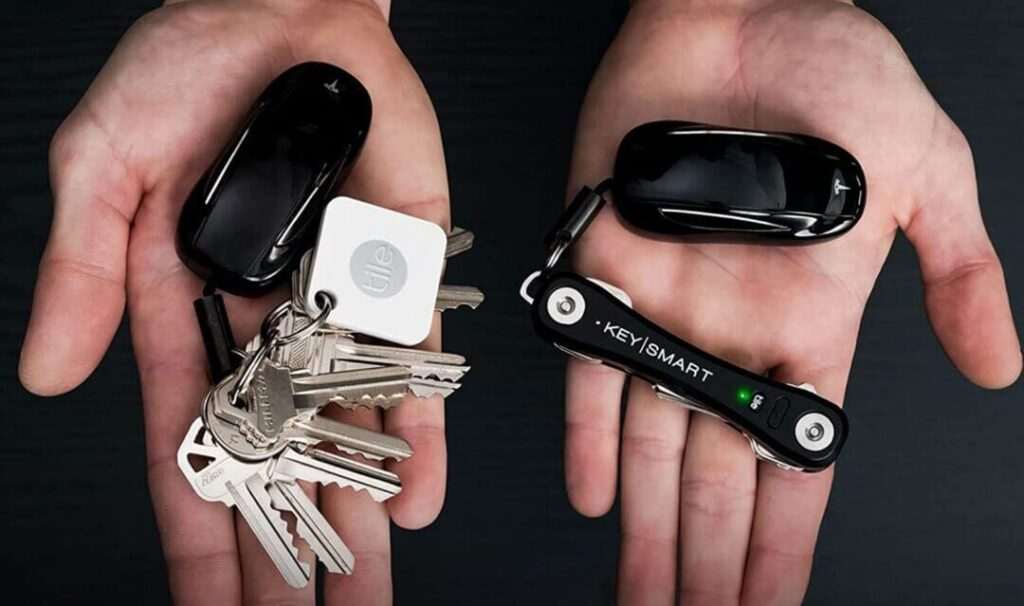 To avoid losing keys, you might want to try KeySmart Pro. This is a compact key holder with a capacity of up to 14 keys and even has additional space for EDC tools, which can come in handy in an emergency. Its Swiss Army Knife design makes it easy to select the right key in no time, and the added flashlight feature helps in low-light conditions.
Aside from the obvious upside, like storing keys in an organized way, the key holder comes with a built-in Tile Bluetooth Tracker. The location tracking technology allows you to find KeySmart Pro, whether it is lost somewhere in your room or another city, all without the expensive GPS subscription.
---
Multipurpose timer: Capsule Gravity
While KeySmart Pro is a useful tool to keep your keys organized, Capsule Gravity is designed to help you organize your time. The device features a Pomodoro countdown timer that can be activated instantly when you flip it. The timer mode is widely known to help concentrate on tasks like studying, exercising, and working in an office.
Another notable feature of Capsule Gravity is the ability to reverse charge an external device, like a phone or tablet, using its 5000 mAh battery. The capsule design of the timer is compact and convenient, making it easy to carry around. It also has a keychain hook for easy attachment to your bag or keys. So, you should be able to bring the timer together with other productivity gadgets to help you stay focused and productive.
---
Mug with warmer: Ember Travel Mug 2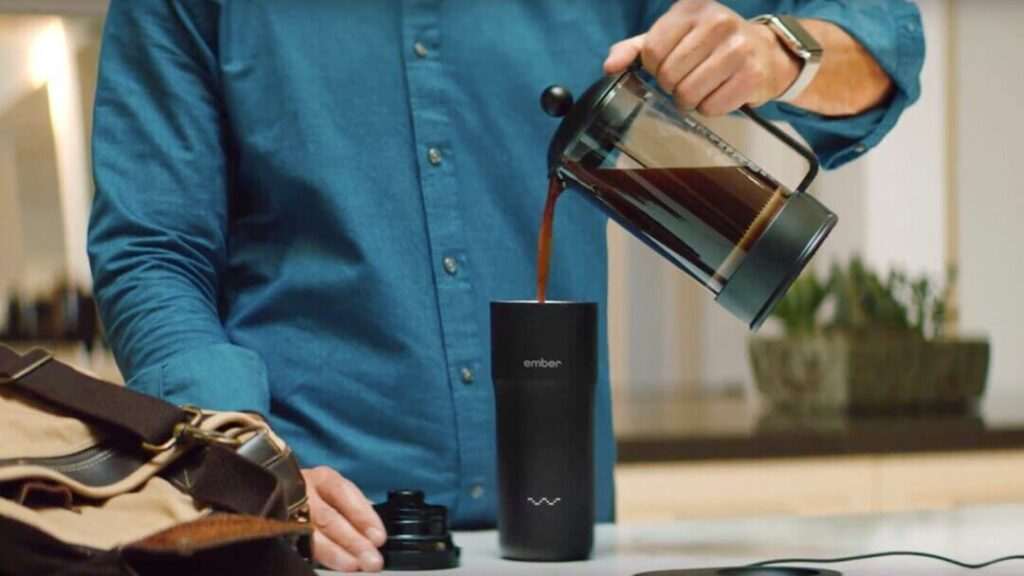 Keep your favorite beverage at the ideal temperature with Ember Travel Mug 2. It might look like a regular insulated tumbler from the outside, but beneath its mate surface, a heating element can adjust the drink's temperature at your will.
You may control the temperature level through a smartphone app or use the capacitive buttons on the bottle's surface for faster access. It can maintain the select temperature all day long when connected to the included charging coaster or for about three hours when used independently. Either way, Ember Travel Mug 2 is an excellent gadget that can ensure your coffee stays warm, making your hectic day more enjoyable.
---
WFH hack: Vaydeer Mouse Jiggler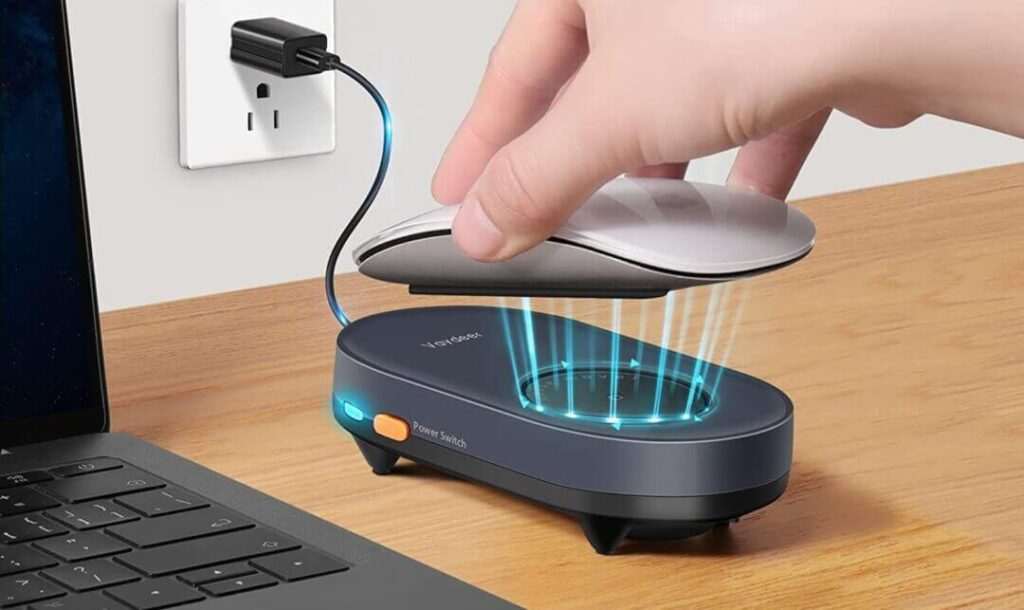 To demonstrate their presence, employees may need to frequently move the mouse or interact with the computer screen. However, we could delegate this trivial task to a machine. Vaydeer Mouse Jiggler is the perfect tool to make you appear online and keep the computer from entering sleep mode due to inactivity.
This creates the appearance of someone actively using the computer, even if you step away for a while. This device can work on pretty much any mouse. Since it's a hardware-based solution and has no driver to install, the jiggler won't be detected by your IT department. By using Vaydeer Mouse Jiggler, you may leave your computer for a while without the fear of getting called by your employer.
---
Portable blower: Nitecore BB2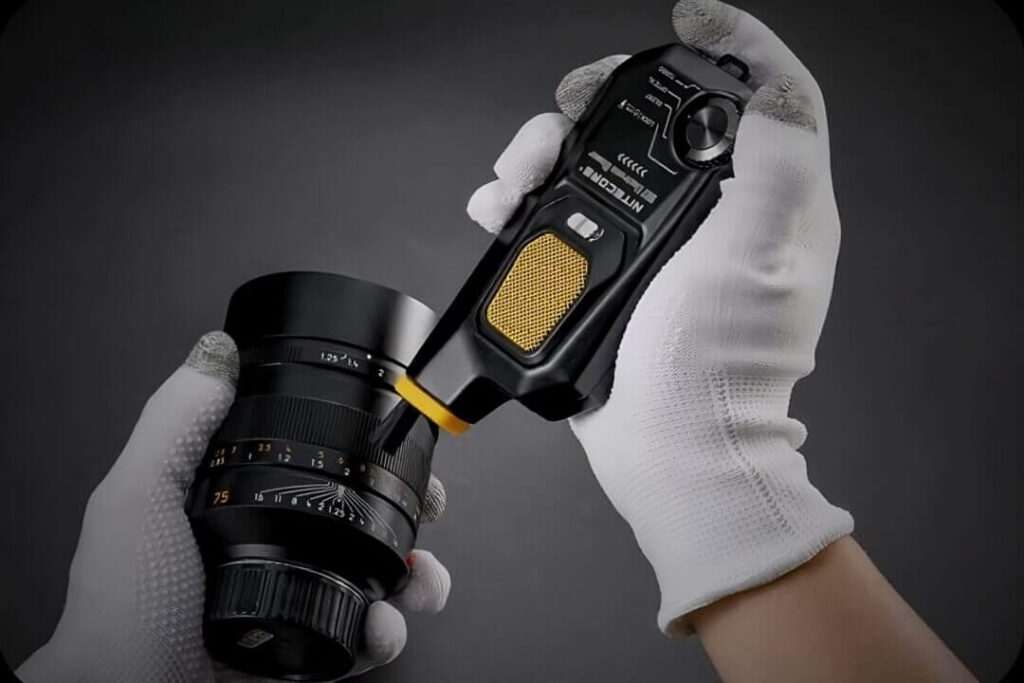 It's always a good idea to regularly take proper care of your electronics, like cleaning them with a powerful cleaner like Nitecore BB2. Nitecore BB2 is a compact cleaner that is primarily used to clean camera lenses, but it's also suitable for cleaning delicate electronic components, circuit boards, and tiny gaps from dust accumulation.
This tiny air blower has a powerful motor that is about 230% stronger than a conventional one. With a wind speed of 80 km/h, the blower can quickly wash away even the most stubborn dirt.
Additionally, the blower has an upgraded battery to provide longer cleaning times which is quite useful for a larger electronic device. With the combination of a gentle brush head and high-speed wind, you can clean your electronics without the stress of accidentally damaging them.
---
FAQ
Why do men love gadgets so much?
Men are often drawn to gadgets because they offer the latest technology and can make life easier and more fun. Whether it's a high-tech action camera or a sleek smartphone accessory, gadgets can help us stay connected, entertained, and productive. So, it's not surprising that most men prefer products with utilitarian means rather than decorative purposes.
How to choose the right gadget for a gift?
If you are planning to buy a gift for your boyfriend, husband, family member, or colleague, I think it's safe to say that any of these gadgets are enticing to them. Try to figure out what kind of gadget they would find useful and make sure it's not something that they already have.
Can these gadgets be used by women too?
Absolutely! While our list is geared towards men, many of these gadgets can be used by anyone who is interested in gadget stuff. For example, YubiKey 5 could help secure your online account, Ember Travel Mug 2 can warm your beverage, and inCharge X can eliminate unnecessary cables from your bag regardless of your gender. So, feel free to get one of these for yourself.