As its name suggests, a 360-degree camera is a great way to capture moments. It allows you to get the entire surroundings in photos or video footage. The horizon captured can be identified and adjust the level of your video, no matter how bumpy the movement.
Quite good content can be shared on social media, and 360-degree can give interactive content. A 360-degree camera is really useful, especially when it can be directly used with android smartphones and other devices. Uploading can just be done at your fingertip.
Here are some of the best 360-degree camera recommendations for your android phones.
#1 Ricoh Theta S Digital Camera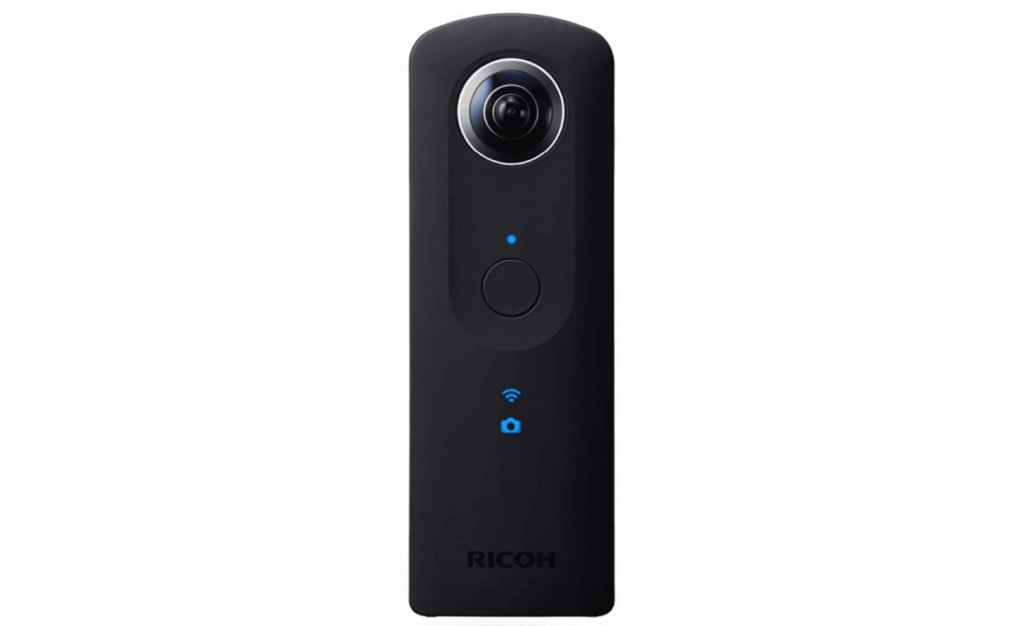 Ricoh is a well-known brand for office equipment such as printers or fax machines, but this Japanese company also offers a tremendous 360-degree camera too. The Ricoh Theta S Digital Camera features a 14 MP resolution and a bright f/2.0 lens. It has enough memory capacity to record up to 25 minutes of full HD footage.
This 360-degree camera is compatible with Android devices, which allows you to remote control with live view. You can also directly view all images, and video footage captured and transfer it without the need for a computer. Plus, uploading on any social media will be easier using this camera.
---
#2 Ricoh Theta SC2 Spherical VR Camera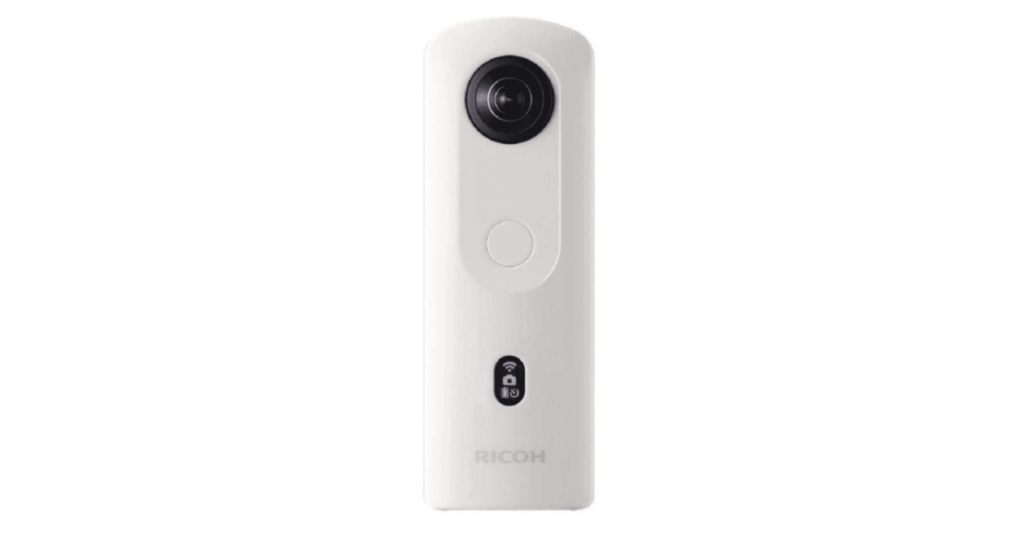 This is another 360-degree camera product from the Ricoh brand. The Theta SC2 can record 4K video with its high-speed interface compatible image sensor. This camera is equipped with a shake correction function and can shoot with low noise to improve the results.
A selfie stick accessory is bundled when you buy this product. With the face detection feature, it can detect and center the face taken in the image. Its exposure compensation and noise reduction brightness make the captured face has beautiful look skin. For night activity, this Ricoh Theta SC2 is equipped with a night view shooting preset, allowing you to capture low-noise shots at night.
---
#3 Insta360 One R Twin Edition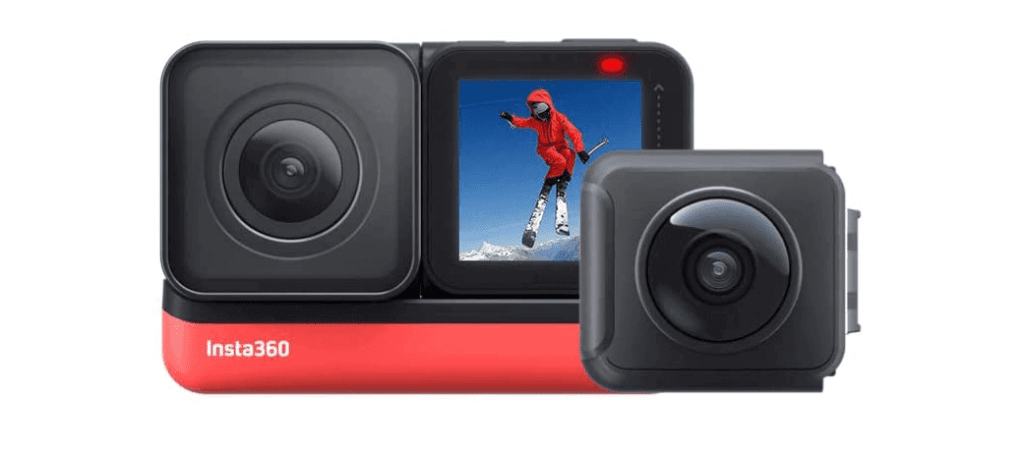 The Insta360 One R Twin Edition uses a dual-lens system to provide video footage at up to 5.7K of resolution. Featured with a Flow State Stabilization, you can get stable footage if you attach this camera to a bike, car, or other moving vehicles, even in low light conditions. As its name suggests, this camera can be swapped from a 360–degree camera into a wide-angle 4K 60 fps action camera.
Another feature, the Insta360 One R has the IPX8 waterproof rating, perfect if you are recording on a rainy day. Its AI editing helps you to optimize your shot in minutes. Using the Shot Lab apps, you can also explore many ready-to-use presets.
---
#4 Insta360 One X2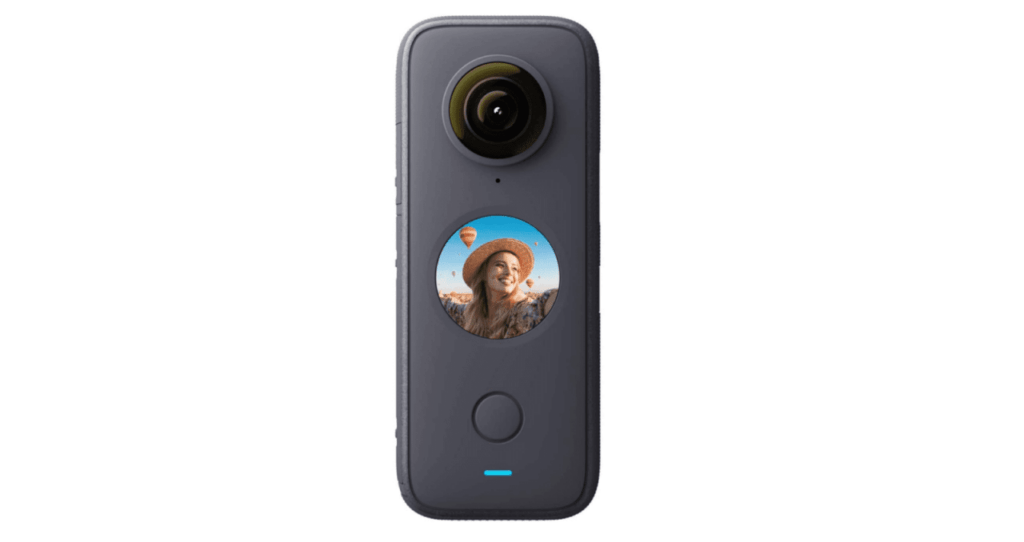 This 360-degree camera from the Insta360 brand is able to record in 5.7K resolution and capture crisp stills in any environment. Same as the previous Insta360 product, this Insta360 One X2 is equipped with a flow State Stabilization feature which will be perfect for doing sports.
This camera offers cinematic slo-mo that can improve video footage quality and experience. AI-powered editing supports video editing in a short time. Using a rechargeable battery, this One X2 can be used for up to 85 minutes of continuous recording on a single charge.
---
#5 Kodak PixPro Orbit360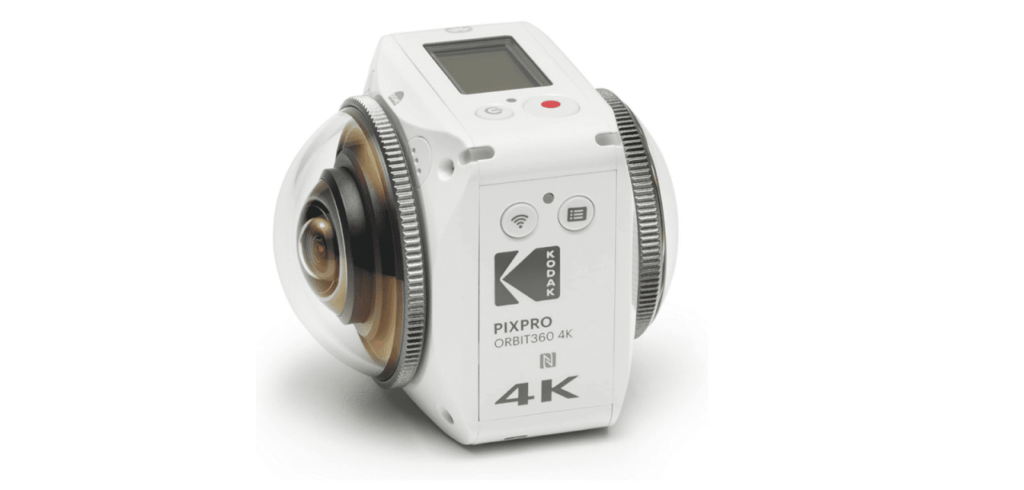 Kodak PixPro Orbit360 is a 360-degree camera with two fixed focus lenses with a futuristic design from Kodak. Each curved lens is designed to capture full 360-degree 4K video quality. It also has multidirectional microphones built in for capturing video.
To ensure the smoothness of the video, this PixPro Orbit360 can record for up to 80 minutes with spherical stabilization. If you are going to take pictures only, this camera has a 15MP of resolution. Three multi-view angles are offered, they are 360-degree spherical VR mode, 197-degree 4K ultra-wide mode, and 235-degree dome mode.
---
#6 GoPro Max
With GoPro Max, you can capture immersive 360-degree video footage and photos. It can capture 6K video resolution and has six built-in microphones. For your convenience, the camera supports 12 voice commands, allowing you to start recording or taking photos without touching it.
This 360-degree camera from GoPro comes with hyper-smooth stabilization and waterproof feature. It also has power pano mode that can take 270-degree panoramic images with a single button. When paired with the android app, you can transfer the 360-degree footage, edit, and directly share your content.
---
#7 Ricoh Theta Z1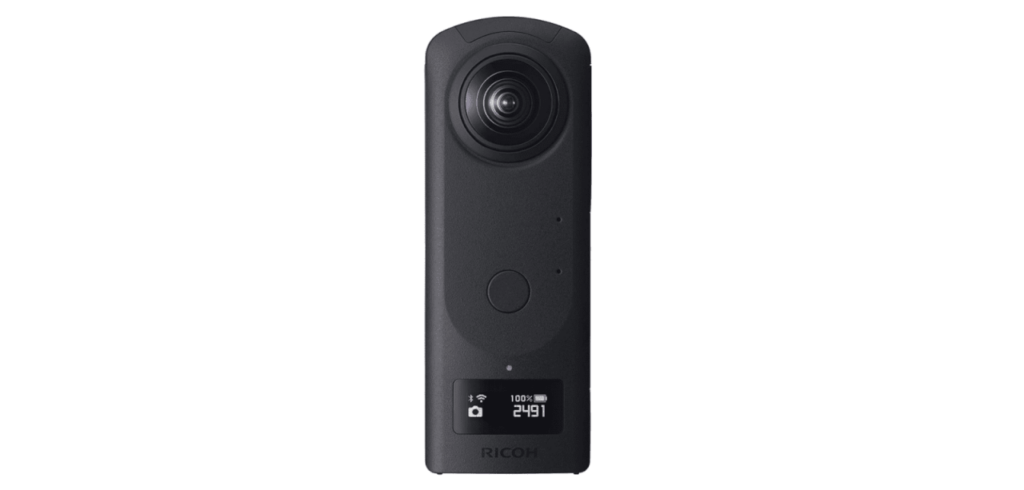 Sometimes a 360-degree camera has issues when used in low-light photography. Because of its relatively small sensor size, it is not that great when you want to capture or record videos at night. But if you really need a great 360-degree camera for that purpose and do not worry about the price, you need to consider the Ricoh Theta Z1. This well-built gadget has two 1-inch, backside-illuminated CMOS sensors, which are able to deliver the best images, especially during not ideal conditions.
Natural360 degree images can be captured at 23 MP resolution using this camera. Its enhanced HDR image processing easily captures varying brightness levels. This camera has 51 GB of internal memory, allowing you for approximately 6350 JPEG still images, 900 RAW plus still images, and 110 minutes for 4K video to be captured. A magnesium alloy is used for the body, which is durable while giving a premium finish.
---
#8 Samsung Gear 360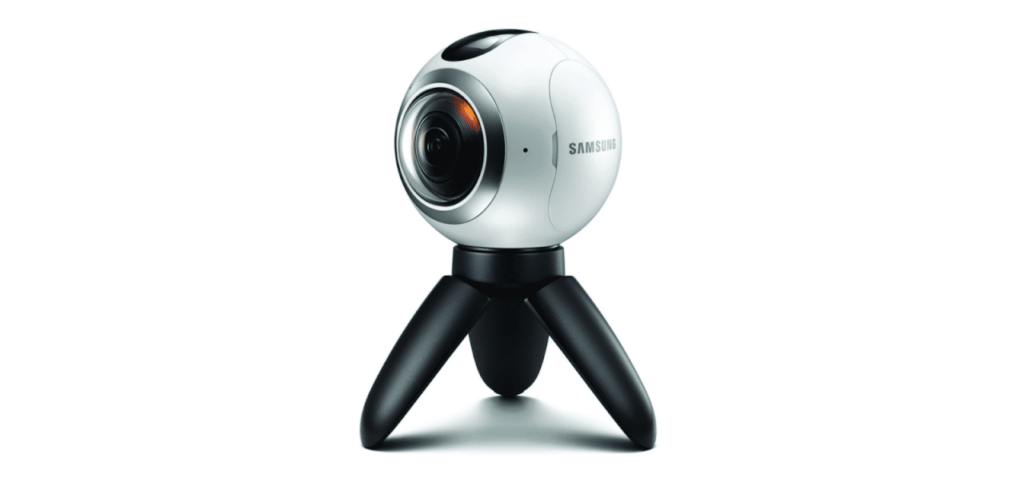 The Gear 360 has a fun, lollipop-like shape that makes it easy to hold in one hand, and can even withstand a few splashes. It also has a tripod mount, if you want to attach it to your bike or something else. Using tempered glass as protection, the camera lenses can be prevented from scratches.
This camera is able to take good photos and video footage up to 4K in size. It is also able to do live streams for Facebook and Youtube. Samsung claims that the Gear 360 can provide clear capture and vivid content all day, even in low light. Playback, trim, and share videos can be done on a Galaxy device or PC.
---
#9 Rylo 360

Bringing a small and compact design, the Rylo 360 makes it a great 360-degree camera for action sports. Its minimalist profile is perfect for attaching to a helmet and bike. For wet conditions, it is recommended to get the Rylo's adventure case to protect the camera from water.
This camera has a motion stabilization feature. It keeps the horizon level no matter how bumpy the ride or extreme track, offering a shot like taken from a professional stabilization rig. Rylo 360 is compatible with both Android and iPhone, and equipped with a sync cable in the package.
---
When searching for a 360-degree camera, there are many options of different sizes. Some are small and pocketable, and others are larger. You should consider what kind of activity you are going to use it. Extreme sports or outdoor activities will be better with a smaller and compact camera. But if you want to take more clear and more high-quality videos or photos, choosing the larger camera with better lenses will be the best option.