All of us have to get a job to fulfill our needs. For office workers, most of their time is spent in front of a computer screen or laptop. A mouse is an important device, especially for computer users where there is no trackpad feature available. The pointer movement provided by a mouse has a huge role to improve productivity. The wired mouse sometimes is quite frustrating when it gets tangled up and the mouse movement is limited. 
If you are frequently traveling, owning a slim wireless mouse is crucial. With lighter and smaller sizes, you can make better movement and easily carry on the go. The best travel mouse generally has a small size, enough battery capacity, and comfortability to be used.
There are hundreds of mouse options on the market. Finding the best suit mouse may take a long time. Here are some best slim wireless mice recommendations that are easy to carry on the go for you.
#1 Logitech Pebble M350 Wireless Mouse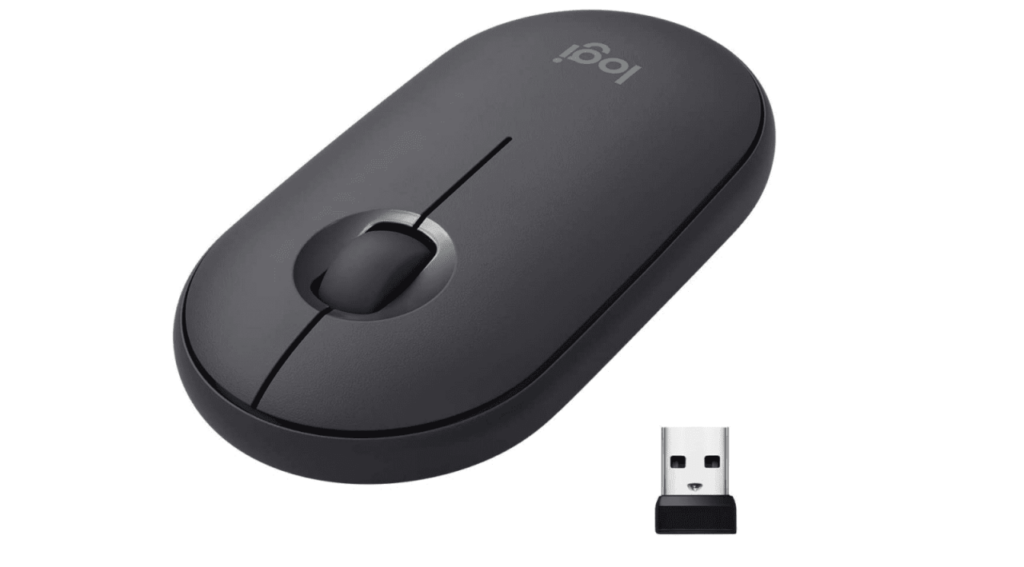 Logitech Pebble M350 Wireless Mouse is on the first list of the best slim wireless mouse recommendations. It has a modern look style, simple design, and offers a comfortable grip for the user's hand. Because of its slim design, it can be carried easily inside a laptop bag without taking up too much space, perfect for mobile working.
Logitech Pebble M350 Wireless Mouse can be connected to any device using Bluetooth wireless technology or a USB receiver. This mouse has a super long battery life since it can stay powered for up to approximately 18 months only using a singular AA battery. Plus, it is designed in a way that can reduce clicking noise by 90%.
---
#2 Jelly Comb Dual Mode Wireless Mouse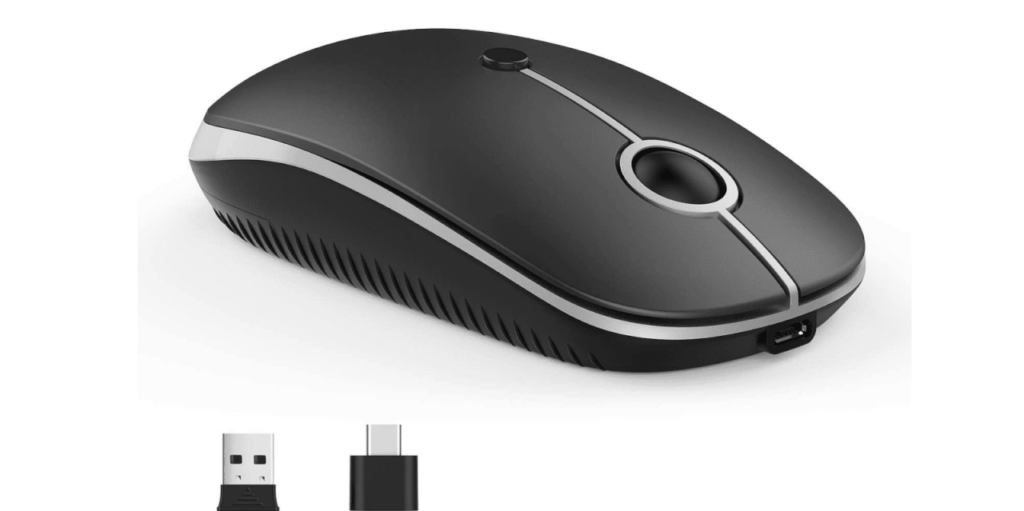 The Jelly Comb Dual Mode is a wireless mouse with dual-mode connection features that can be used on two devices. This mode can be switched with just a single click. With just one mouse, you can control your laptop and then switch to control your tablet. Bluetooth 4.0 and 2.4 GHz wireless connectivity are provided in this mouse.
About the design, Jelly Comb Dual Mode Wireless Mouse has a slim and ergonomic design that fits comfortably with the user's hand and could reduce hand fatigue after prolonged usage. This mouse has three high-sensitivity levels from 1000, 1600, and 2400 DPI that can be selected. As the power-saving feature, the mouse will go into sleep mode after a few minutes of inactivity.
---
#3 FENIFOX Slim Mini Mouse

The FENIFOX Slim Mini is a portable and wireless mouse with an ultra-thin and ultra-light design. Made of ABS+PC material, it has only 0.6 in thickness and 0.1 lbs in weight. This mouse has wide compatibility for devices with 3.0 version Bluetooth or higher. Unfortunately, it can not be connected to the iPhone or ipad.
The FENIFOX Slim Mini offers low-decibel mouse buttons which are suitable for libraries, conference rooms, offices, and other occasions without generating noise. The mouse has its own power switch and will enter sleep mode automatically when it is not used. Different from the previous mouse recommendation, this mouse comes with a rechargeable lithium polymer battery that can help the mouse to last for up to three weeks on a single charge.
---
#4 Logitech M535 Bluetooth Compact Wireless Mouse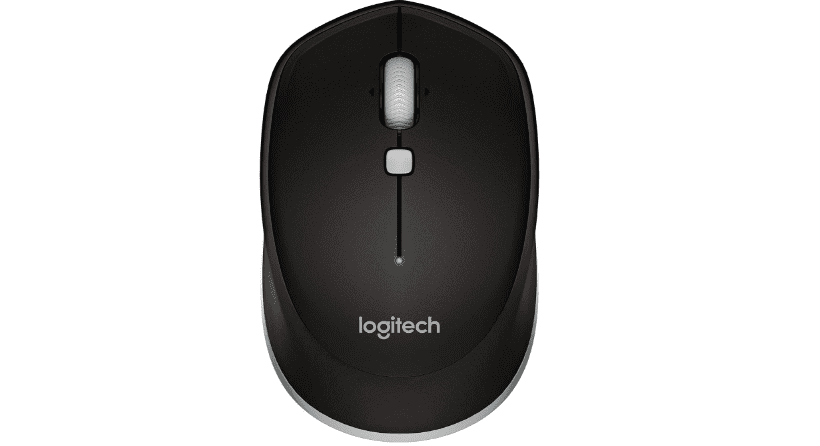 Logitech M535 Bluetooth Compact Wireless Mouse is a classic mouse from Logitech that was released in 2015 and is still used now. This is a Bluetooth-only mouse, so you don't have to plug in any USB port. It can be connected to any Bluetooth-enabled computer, laptop, or tablet.
Its mobile design makes this mouse able to be slipped into a laptop bag or pocket. This Logitech M535 Bluetooth Compact Wireless Mouse comes in a comfortable curved shape for right or left-handed users with rubber grips to keep the comfortable feeling even after long usage. It also has long battery life, where it can be used for 10 months without battery changes.
---
#5 Microsoft Arc Mouse

This is Microsoft's premium product in the portable mouse market. Microsoft Arc Mouse has no on/off switches, instead, it folds flat to turn off and folds into an arc to turn on. This is a Bluetooth mouse and can be connected to anything that can be paired. It has an ultra slim and lightweight design which makes it easy to carry on the go.
Microsoft Arc Mouse has an innovative full scroll plane that lets you scroll both vertically. It has a wireless connectivity range of up to 10 meters in open areas and 5 meters in an office environment. Using 2 AAA alkaline batteries (included), this mouse can be used for up to 6 months.
---
#6 Microsoft Bluetooth Mouse
Microsoft Bluetooth Mouse is another slim wireless mouse from Microsoft. As its name suggests, this mouse only uses Bluetooth to connect with another device. There is no USB dongle or physical cord, which makes it useful during traveling. The design is quite simple without any fancy shapes, but still able to give flexibility and comfortability.
This Microsoft mouse is equipped with Bluetooth 5.0 LE feature, which has better speed and range. This mouse also has the Swift Pair feature, allowing rapid Bluetooth pairing for windows users. Comes with 8 color variants, you can choose the best suit style with your laptop or gadget.
---
#7 Verbatim Wireless Optical Mouse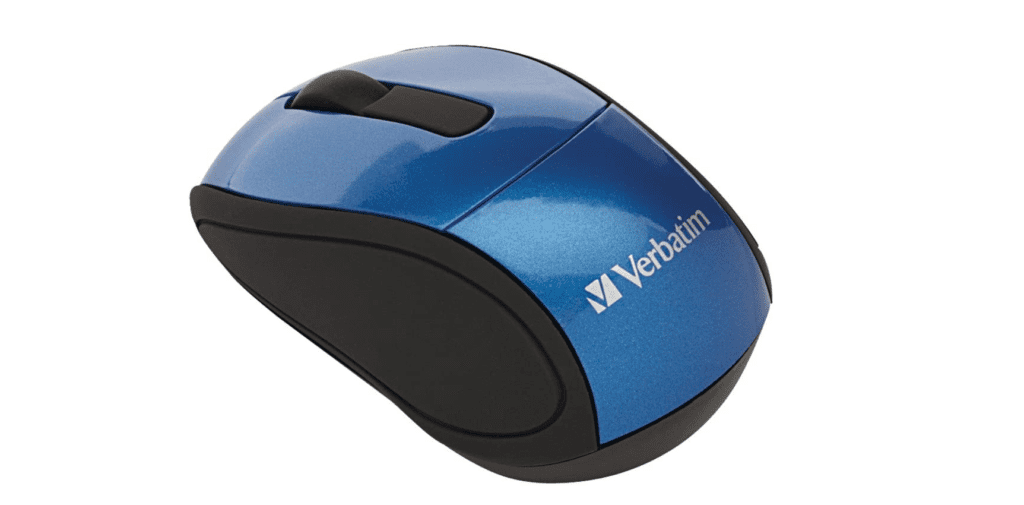 Verbatim Wireless Optical Mouse is a good option for those who are looking for a mini-sized travel mouse. This mouse dimension is only 3 x 2 x 1.25 in, making it fully portable and easy to store in a bag. To power on, you will need a single AAA battery.
Verbatim Wireless Optical Mouse is using a micro USB dongle to pair with your device. Because of the small design of the dongle, some users usually leave it connected to the laptop. Even so, this mouse still has a storage compartment for the dongle receiver.
---
#8 Finalmouse Starlight-12 Small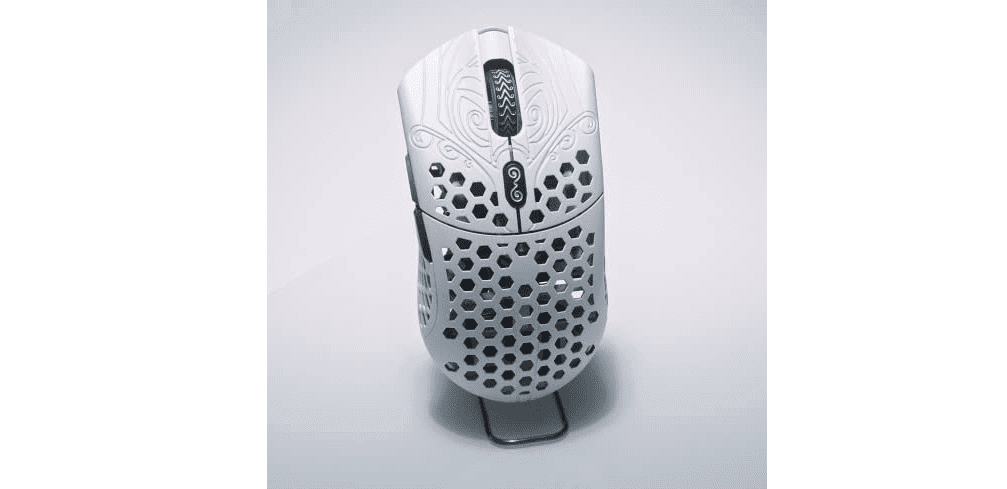 Weighing only 45 grams, Finalmouse Starlight-12 Small may be one of the lightest mice on the market. It has honeycomb-shaped cutouts and is made from lightweight magnesium alloy for its top shell. However, the bottom side is made from plastic to allow the wireless signal to escape.
This Finalmouse Starlight-12 Small can be connected wired or wirelessly using its receiver. It has four default DPI settings without software customization. This mouse comes with a charging cable with a micro USB connection type. Unfortunately, because of its small size, some users with larger hand sizes may not be suitable.
---
#9 COO LED Slim Dual Mode Mouse
This COO LED Slim Dual Mode Mouse is a slim wireless mouse with a lightweight, portable, and pocket-size design. It has a built-in battery that can be recharged and has energy saving mode. This mouse will be in sleep mode after a few minutes when the mouse is not used. But if you want to use it again, you just need to click on its button.
COO LED Slim Dual Mode Mouse has a special soundless design preventing others from being disturbed. The dual mode allows you to connect one device via Bluetooth and others with a USB receiver. To switch the dual mode, there is a switch button that can be used. It has 3 adjustable DPI levels ranging from 1000, 1200, and 1600.
---
Our mouse recommendations above have their own strength and uniqueness. Be careful not to choose or buy any mouse only by considering the smallest size.
You have to get the best suit for your hand size and comfortable to be used. The connectivity features are also important to consider with your device compatibility. Even though there is no single mouse that fits everyone's needs, some of the mice above are a good place to start.