Android is well known for its flexibility with many functions, from making calls, texting, and browsing. People sometimes use their mobile phones to play a game too. But since the screen size is limited, it is not easy to win, especially for complex and dynamic games.
Thanks to the Android controller, now you can improve your game on a mobile phone with nearly the same feel as Xbox or PlayStation. Many games are easier to play using a controller, such as shooting, aiming, and moving game scenes. With this gadget, you will get better precision and accuracy.
Here are some of the best Android Controllers for Playing Popular Games
#1 GameSir X3 Type-C Gamepad
The GameSir X3 Type-C Gamepad is not just a controller since it is equipped with a built-in cooling fan. Utilizing the peltier cooling system on a 4000 mm square area, this device can deliver ultra-fast cooling for about a 24-degree Celsius temperature drop. With this feature, you can get a better gaming experience without dealing with regular heat problems. This controller can be paired easily using a USB type-C connection port. Because it doesn't use wireless connectivity, you do not have to worry about signal or lag issues.
What makes this controller unique is its detachable and customizable ABXY button. It will be helpful for those who used to play with Xbox layout or switch layout. GameSir X3 is suitable for android phones with 110-179mm in length. It can be stretched and clamped to the phone to prevent it from being loose and falling.
---
#2 Razer Kishi Mobile Game Controller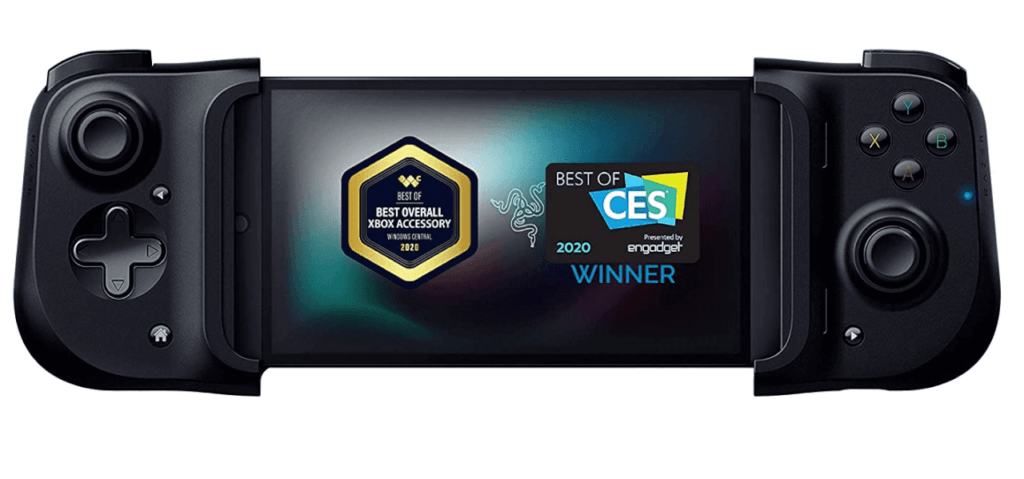 Razer offers a universal Android controller to give the next level of mobile gaming experience. It is claimed that this controller is compatible with the leading and trending games in cloud gaming services such as Xbox, Steam, Stadia, and others. The controller is equipped with clickable analog thumbsticks to give greater playing accuracy.
The shape of the controller is designed to be ergonomic and flexible. It feels good on the grip, allowing you to play for a long period comfortably. Moreover, the controller can be stretched and clamped to prevent the phone from falling. Unlike the Bluetooth controllers, Razer Kishi uses USB type-C connectivity, so you will not feel any lag since it has zero latency.
---
#3 SteelSeries Stratus Duoduct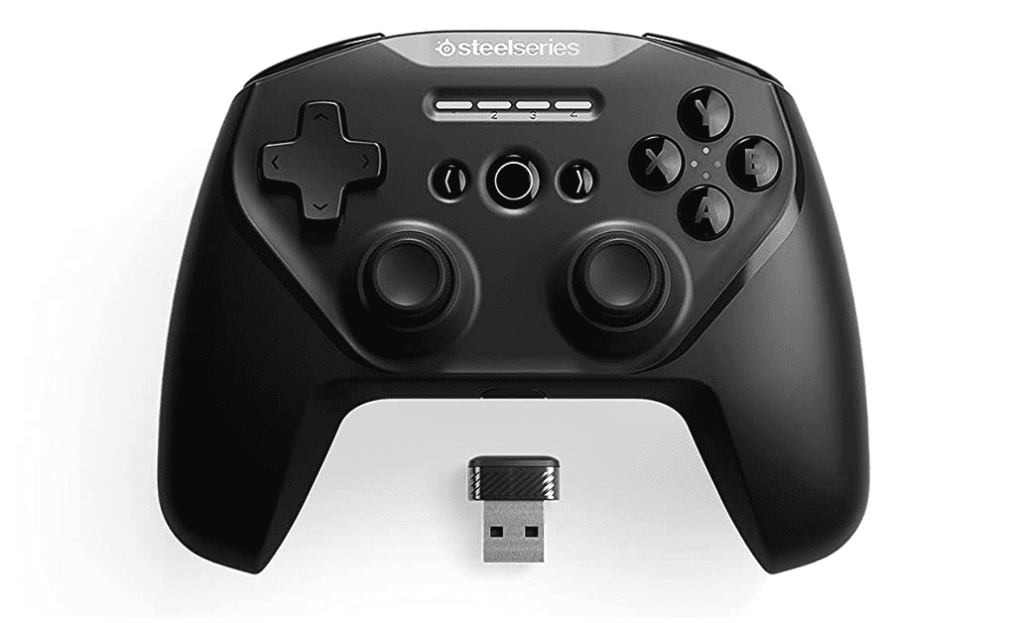 This controller from SteelSeries is perfect for you who like to play games on Android and PC. There are three ways to pair this gadget: using wireless 2.4 GHz, Bluetooth connection, and traditional wired. It has a comfortable hand grip and a magnetic sensor to give a precision feel. It offers high performance and smooth clickable analog stick.
SteelSeries Stratus Duo uses a rechargeable lithium-ion battery to support your gaming experience for up to 20 hours on a single charge. You also can charge it while playing using the USB cable provided. It is claimed that this controller can be used to play 5000+ Steam games. You will not need any software to use this controller, just plug it in, and you are ready to play.
---
#4 GameSir F2 Mobile Game Controller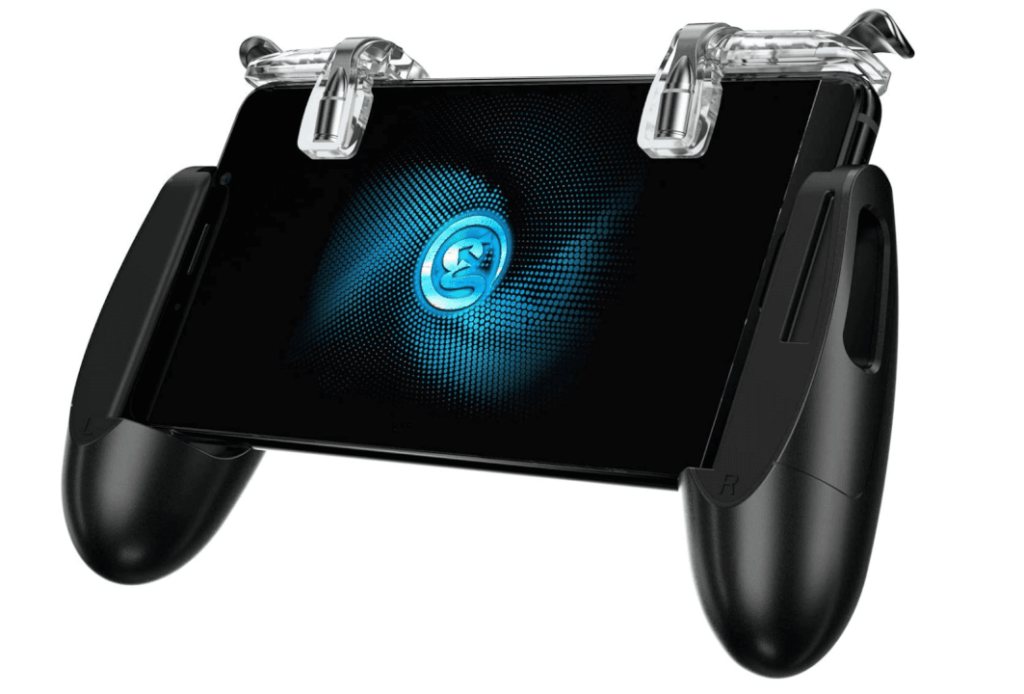 Gamesir offers the experience of playing a mobile game with four fingers like using a PlayStation controller. This gadget provides a sensitive shoot and aim button for L1 and R1 triggers. It uses a transparent design, so you will not get the screen blocked. The conductive rubber and alloy-made materials provide a fast and sensitive response.
This mobile controller is designed to be ergonomic and comfortable to minimize hand fatigue during the long game duration. You can separate or reassemble it into a stretchable grip to fit with your phone's dimensions. It's claimed that the controller is compatible with nearly all smartphone screens.
---
#5 PowerA Moga XP5-X PlusProduct name/heading title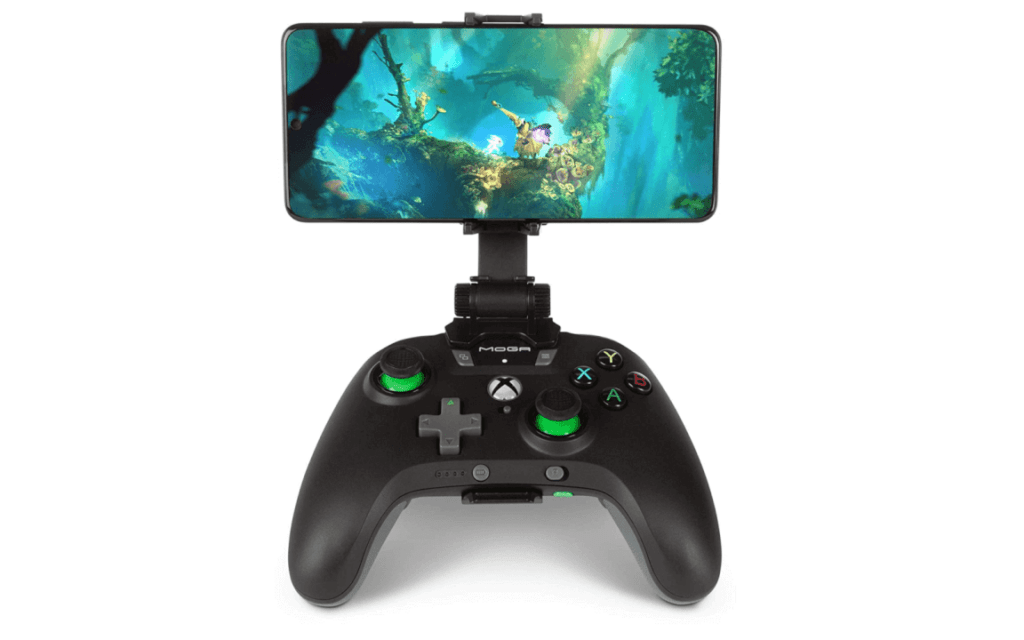 The PowerA Moga XP5-X Plus is a Microsoft and Samsung collaboration for providing a mobile controller product. It was designed with Xbox in mind with the help of Microsoft. There are two customizable buttons to give you a preferred controller layout. You can extend your gaming sessions at home or while on the go using its accessories, such as a detachable gaming clip and the flexibility to play wired or wireless.
Power A offers precision and accurate controller input for mobile gameplay to give you an exciting gaming experience. This versatile wireless controller is able to optimize your game with its ability to map two additional buttons to gain a competitive advantage. Lithium polymer batteries are provided to power this gaming accessory. Moreover, it also can be used to charge your phone while playing since it has an integrated power bank system.
---
#6 Razer Kishi V2 Mobile Gaming Controller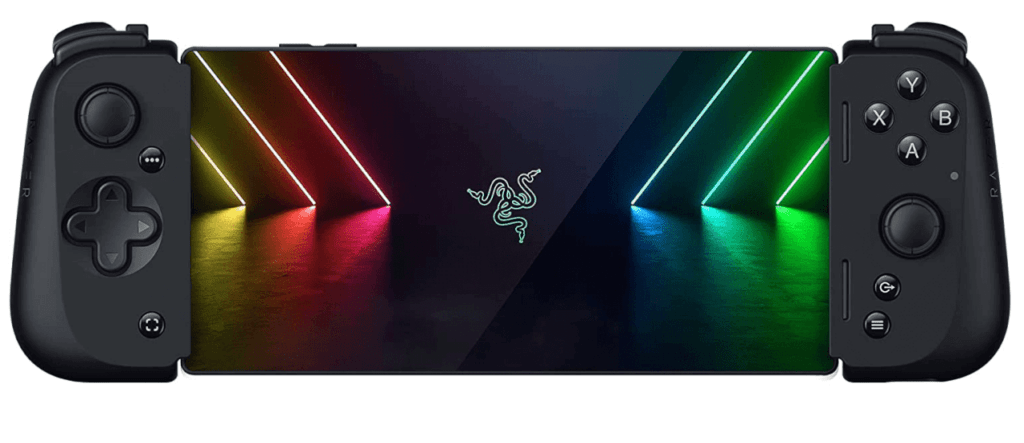 This is the upgrade version of the previous Razer Kishi controller version. It has a cutting-edge microswitch button, analog triggers, customizable triggers, and programmable macros. Featured with an extendable bridge, this controller provides a more secure fit for your mobile phone. Razer provides an ergonomic design with slim dimensions to accompany your gaming experience.
Razer Kishi V2 uses a USB-C connection to eliminate lag and latency problems, so it can provide smooth, fast, and accurate control. This controller is supported by the Razer Nexus App, which enables you to set your controller performance and easily find the catalog of compatible games.
---
#7 RIG Nacon MG-X PRO Wireless Mobile Controller

This android mobile controller brings the classic design of a Playstation and Xbox console controller. Comes with an extendable phone cradle, this device can be used for Android smartphones with a screen dimension of up to 6.7 inches. It is equipped with a rubber clamp preventing the phone from loose and falling.
To pair with your gadget, It is equipped with Bluetooth 4.2+BLE connection. The RIG Nacon MG-X PRO adopts regular console buttons such as view, menu, and clickable analog stick. It is crafted to suit your hand grip, so you can play games optimally and reduce fatigue for a longer time.
---