With more electronics coming into our working environment, the existence of tangled cables on our desktops has become inevitable. Not only do they slowly take up valuable space, but there is also nothing in them visually pleasing to look at. If anything, those hideous cords may only hurt our willpower to do anything productive.
Thankfully, a simple activity like regular cleaning could alleviate the problem. Better yet, reorganizing untidy cables may reveal how much space was previously occupied by them.
The beauty of that practice is that once properly organized, you will never have to touch them again, of course, unless a drastic change is necessary. But for all intents and purposes, cable management stuff is one-time work.
In this article, I will show you some of the best cable organizer products (and advice) for working desktops.
#1 Yecaye Cable Management Box for Desk & Floor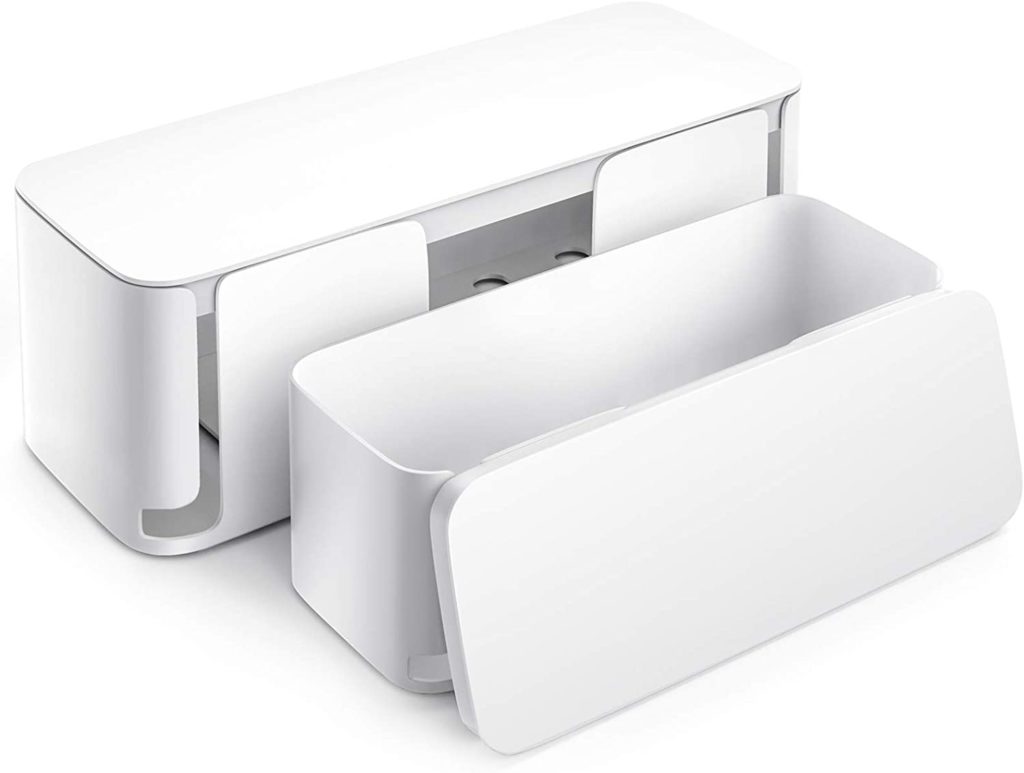 Pros:
Provides three exits for cables
Adequate ventilation to dissipate heat
Roomy space
Cons:
A bit too expensive
The lid can bulge outward
Having multiple charging cords burst out from a power outlet isn't nice to look at. Besides, you may accidentally trip on it, causing a minor inconvenience like a small electrical shock to something more terrifying like fire hazards.
To prevent that, it's recommended to combine a power outlet along with all connected power plugs into a cable management box. Then, each cable can be directed outward in such a way that won't interfere with other cables. Additionally, this box usually has a few ventilation holes to prevent electrical components inside from overheating.
---
#2 Soulwit Cable Holder Clips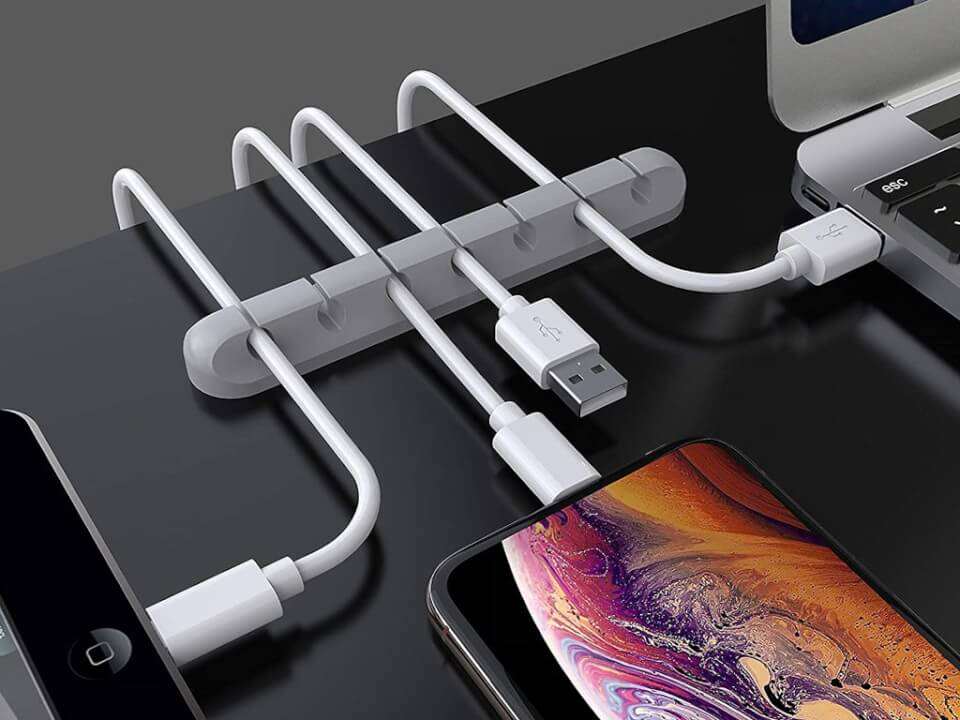 Pros:
Strong and long-lasting adhesive
Can stick to most flat surfaces
Suitable for nearly all gadget cables
Cons:
The adhesive can be tough to peel
With the world of gadgets currently divided by their own compatible ports, we as a consumer is left with dozens of cables dangling around our desks, each can only work for a specific device. And thus, the need for a cable organizer has become more relevant than ever.
The Soulwit Cable Holder Clips provides several clips for everyday cables to attach to. The clip is adhesively secured on top of a desk or even a car dashboard, and then you can slide cables into the available inlets. They have enough diameter to fit most electronic cables, including USB cables, audio jack, Ethernet, and computer peripherals.
As the cable heads are stationed in one location, finding any of them would be effortless. No more fumbling around to find a charging cable for your tablet.
---
#3 The Quickdraw: Hidden Cable Management
Pros:
Hidden under the desk, eliminates clutter
Just pull the cable out when needed
The cable will retract automatically when done
I saw a lot of people just left their phone charger connected to a power outlet and the charging cable lying around the desk. While they might intend to make it easier to reach when needed, in terms of cleanliness, it's not the best practice to follow.
Instead, an under-desk cable management mount by Elevation Lab could be your favorite. As the name suggests, the mount is placed at the bottom side of a table, liberating desk space for other stuff. But the best part of it is the quickdraw mechanism.
The charging cable can be quickly pulled any time you want to recharge. And when the phone is fully charged, the mount will pull the cable back to its resting place. Very convenient!
---
#4 Bestek Power Strip with USB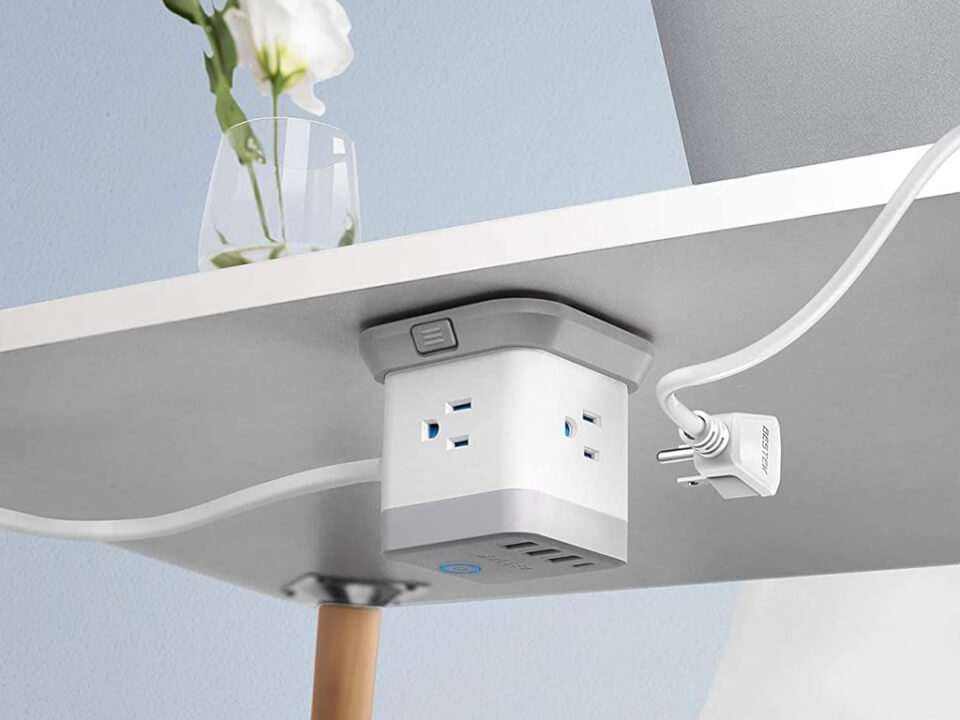 Pros:
Minimalist and non-intrusive design
Four USB ports with fast-charging
Detachable mount, free to move anywhere
Cons:
The USB stayed off after power outage
Another reason why your workplace is full of running cables is perhaps due to the use of long cables. Sometimes it can be necessary to connect with a power outlet that is far away. However, go excessively long and you will be left with a nest of dangling cables.
One way to combat this is by bringing an outlet closer to you. The Bestek Power Strip is a fantastic choice to keep a desk clean as it provides multiple regular sockets as well as four USB ports which essentially makes a charging head irrelevant.
The product comes with a mount that gives freedom to you on where to place it. Under the desk is probably the best spot for it. When you want to move it somewhere, the power strip can be moved easily thanks to its detachable mount.
---
#5 Fuse Reel MacBook Charger Organizer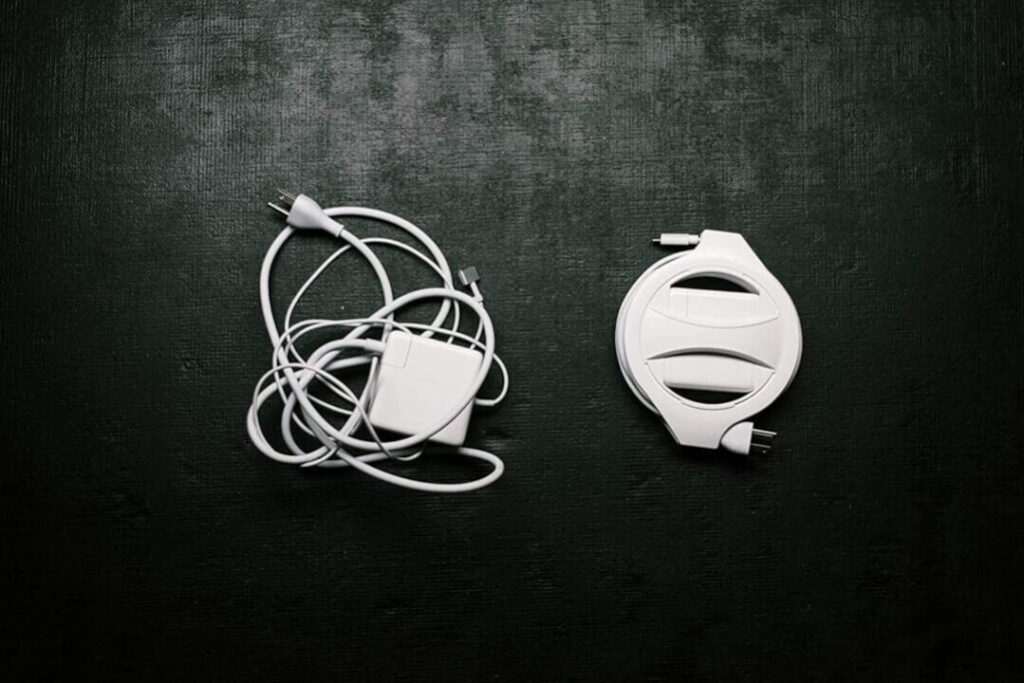 Pros:
Fits on Apple products
Works well for MacBook chargers
Wind up in less than 5 seconds
Cons:
The latch can fall when unwinding
Started as frustration with a tangled MacBook charging cord, a student from Brigham invented multiple cable management products under the name of Fuse Reel. Quite frankly, their products are brilliant and feel like they were made by a first-party manufacturer.
Their offerings mostly consist of Side Kick and Side Winder for iPhone, iPad, MacBook, and Apple Watch chargers. They do look simple but drastically change the way you stored those cables.
My favorite one is Side Winder for MacBook. It hides away the charger and winds the cable into a circular form that leaves both ends easy to grab. I highly recommend you to check their product lineups and see if there is something you could grab for your Apple gadgets.
---
#6 Agaotian Reusable Zip Ties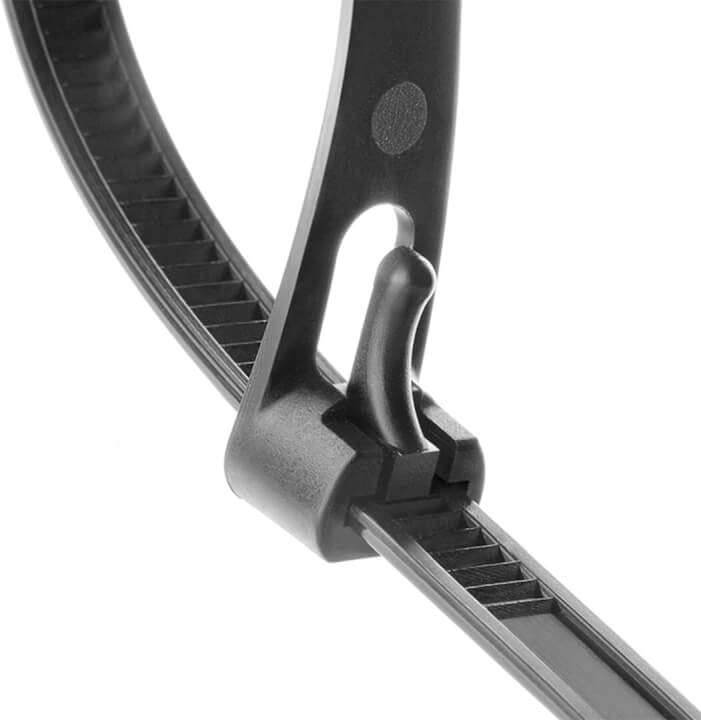 Pros:
50lbs (23 kg) of tensile strength
Easy to open and close
Save money, less waste
Cons:
The clasp is hard to open for people with big fingers
Zip ties or cable ties are often described as disposable items, produced for one-time use and discarded after being cut loose. In the spirit of sustainability, we should look at other options that last much longer and can be used multiple times.
The zip ties product by Agaotian has a unique lock mechanism, allowing the rod to open and closed instantly. This way, these zip ties generate no waste and you may reuse them for other purposes.
As an alternative, there is also Twist Tie by Nite Ize which instead of using a locking system, relies on the grip of the wire. Made out of strong, yet bendable material, Twist Tie is expected to last for years, organizing items at the home, office, and job site.
---
#7 Uppercase Organizer 5.0
Pros:
Perfectly sized for most accessories
Has a mesh compartment
Sturdy outer shell
Finally, the state of your desk comes back to the willingness of cleaning everything after you are done with it. Using a travel case is a great way to keep small accessories stored nicely and may help you avoid losing them.
A quick search online will reveal tons of travel case products you can get at an affordable price. It's very hard to rate each of them as the overall functionalities are similar. There is nothing wrong with that since it's a simple product.
As a general rule of thumb, choose the one with enough space to hold your small gadgets. Separate compartments would be great and waterproofing is a plus. But then again, focus on the features that matter to you.
---