A mouse isn't something most people think of when it comes to convenience. In fact, it's often overlooked as it's just another day-to-day tool to click, scroll, and move around the cursor on a screen.
For gaming, however, a good gaming mouse matters as it doesn't just provide more convenience but also improves gaming performance without compromising one's wrist, palm, and fingers.
Thankfully, manufacturers are producing different variety of mice to help resolve the issue, and one type that helps the most will be the one that's ergonomic. It means a mouse that's designed for both comfort and health, for instance, reducing wrist pain after hours of using a mouse.
An ergonomic mouse works by allowing natural wrist and hand postures that provide a comfortable grip. As a result, you can stop twisting your hands and release all the pressure, and at the same time play better in the game for hours.
#1 Amazon Basics six-button ergonomic mouse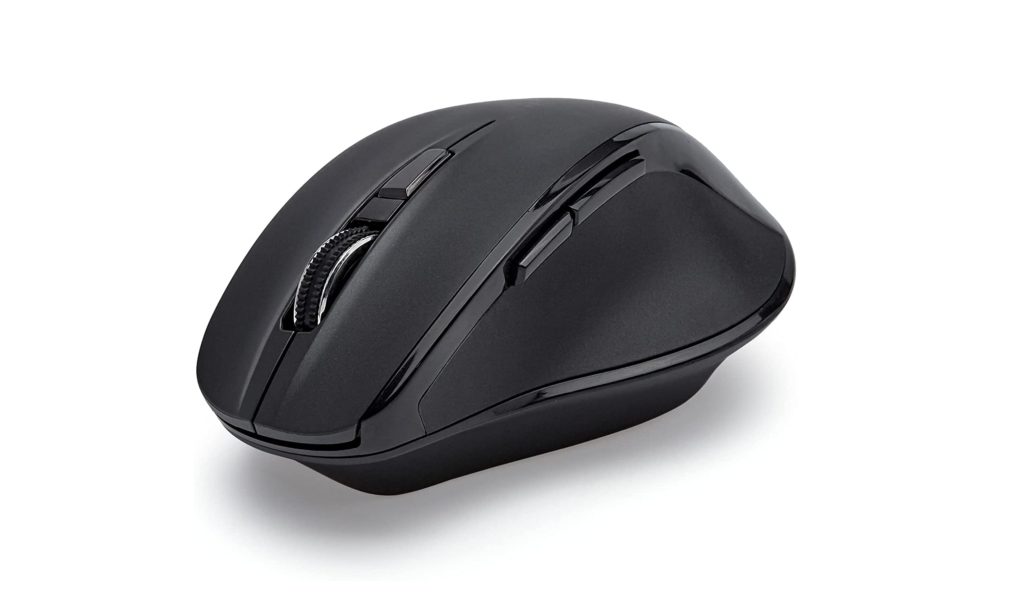 A six-button mouse provides more functionality than a regular mouse. This has side buttons that you can use to change the mouse sensitivity (800, 1200, or 1600 DPI) settings, which is beneficial for gaming purposes, where changing mouse sensitivity immediately is required.
It might look like a regular wireless mouse, but it does have a thumb rest and a larger shape that naturally fits your palm for more comfortable gaming. Additionally, it automatically turns into sleeping mode after 5 minutes of being idle, which saves more battery.
---
#2 Logitech four-button mouse with quiet clicks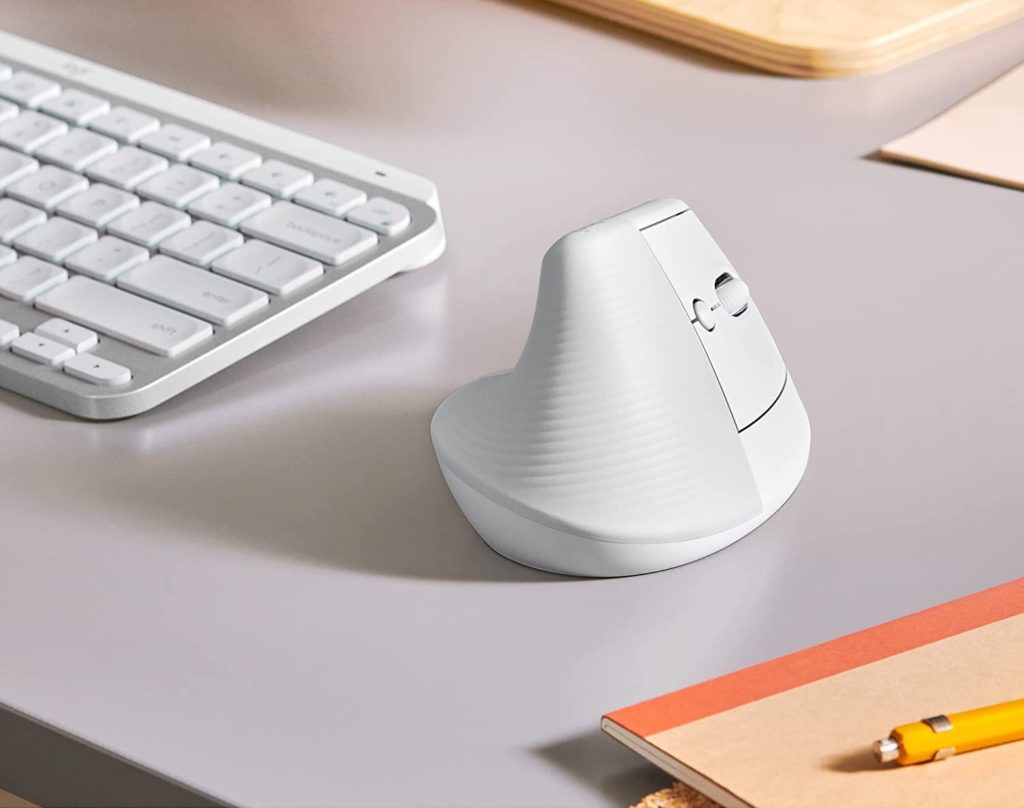 Clicking sounds from a mouse can be distracting. This vertical ergonomic mouse will help keep your focus on the screen as the clicking sound becomes less noticeable. If you hate clicking sounds and wrist pain, this Logitech mouse is for you.
This mouse also has an easy-to-reach four customizable button that works across platforms (Windows, Mac, Linux, and iPad) — no need to buy a different mouse for a different device. The two-year battery life gives you peace of mind and lets you focus on gaming without worrying about buying a new battery cell.
---
#3 Fiodio mouse with DPI color identifications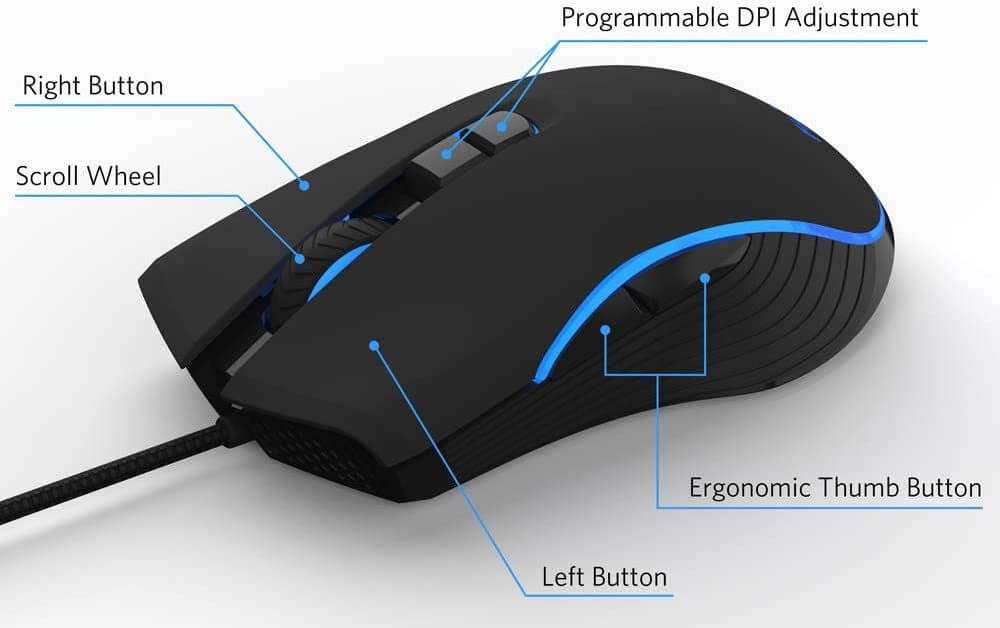 A different set of mouse sensitivity (DPI) is crucial when it comes to a gaming mouse, and this Fiodio mouse does it better by providing four-light colors for four different DPI settings. No need to test how sensitive your mouse is — simply remember the color, and you're all set for gaming.
Its streamlined and symmetrical shape reduces fatigue for long-term gaming. Thanks to the side thumb buttons and programmable DPI settings, gaming isn't just healthier for hands but also more fun!
---
#4 Cimetech slim ergonomic mouse with RF mode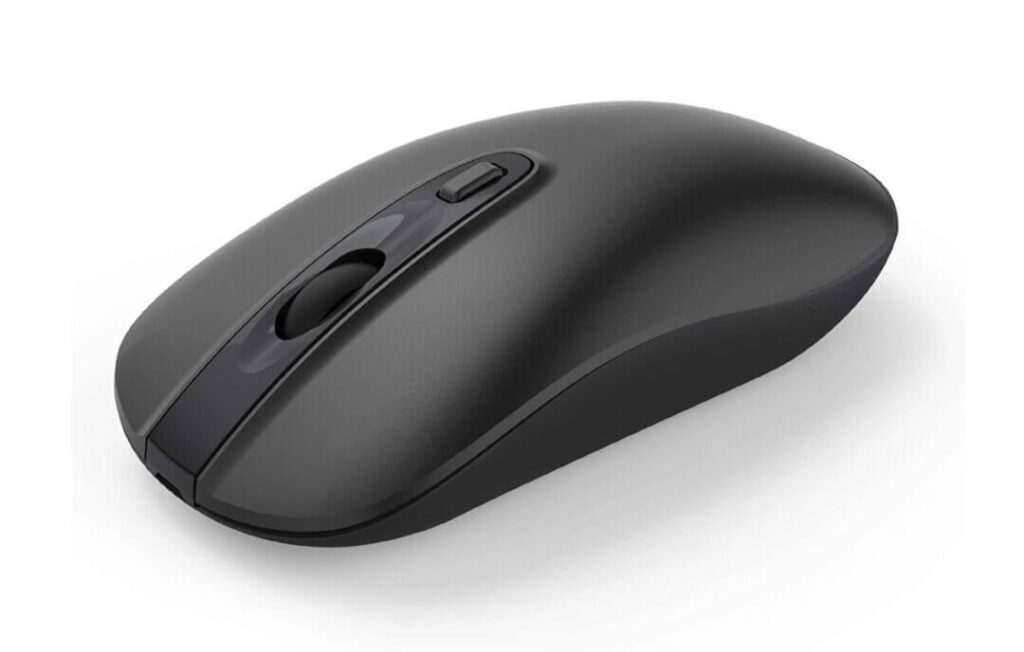 A Bluetooth gaming mouse isn't perfect. This one provides another connection mode: 2.4G radio frequency (RF), which provides a faster connection and ultimate precision that Bluetooth doesn't provide. Great for more accurate in-game movement.
Additionally, it provides silent click, multiple DPI settings to change sensitivity instantly, is available across platforms (Windows, Android, Mac, iPad), and has a slim design that doesn't look too flashy for non-gaming use.
---
#5 Microsoft Sculpt ergonomic mouse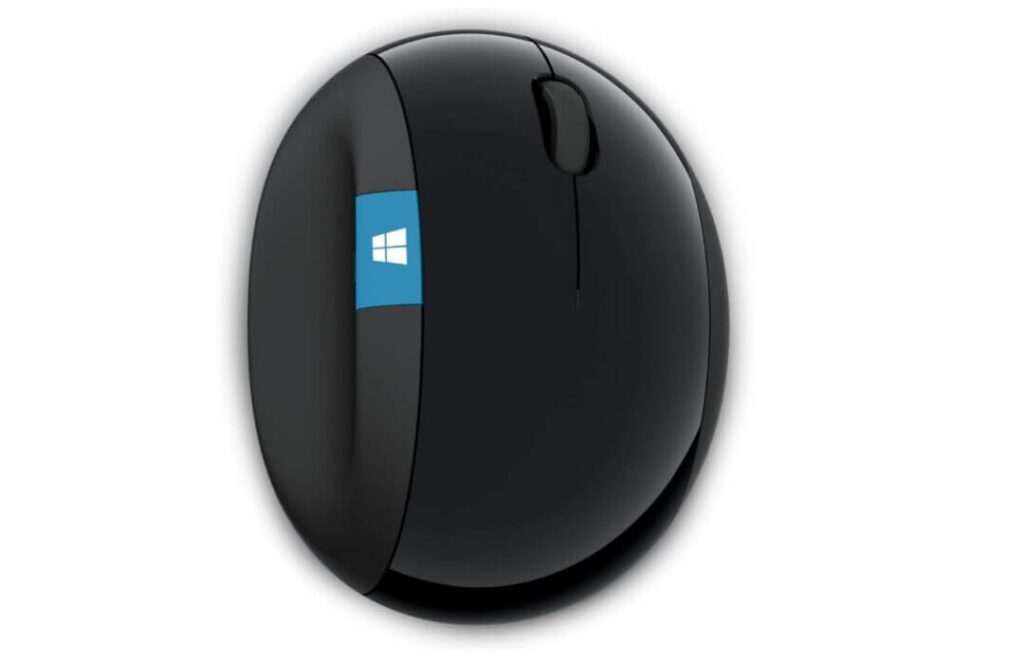 An ergonomic mouse that's designed with a thumb scoop, which lets your hand and wrist be in a natural posture. The angle and height make it more comfortable for hours of gaming use.
Additionally, it has the BlueTrack technology that provides more accurate precision that works on virtually any surface, and a dedicated button to open the Start menu (Windows) — no need to reach the Windows logo on your keyboard anymore.
---
#6 Censi 33-degree vertical mouse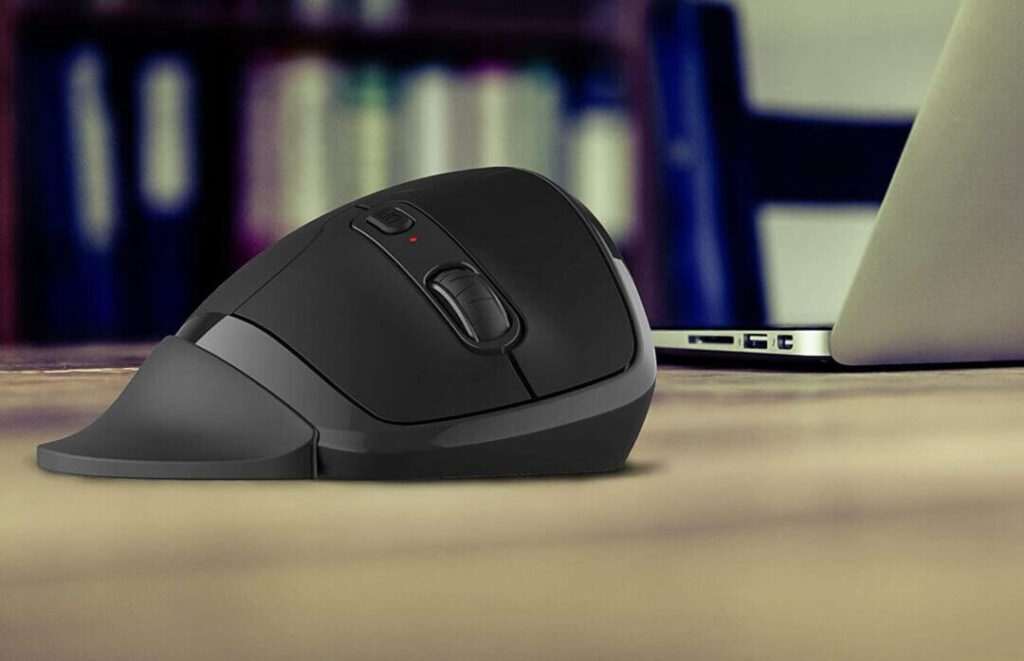 It's a unique ergonomic mouse that has a 33-degree vertical design, allowing for smoother movement, reducing the pressure on your wrist, and lowering muscle strain, while your thumb is positioned comfortably on the thumb rest — and gaming for hours.
Other than design, this mouse provides three DPI settings to quickly change sensitivity, a 2.4G RF wireless connection that gives more precision, compatible with all devices, as well as the availability of a left-handed version.
---
#7 Delux six-button mouse for carpal tunnel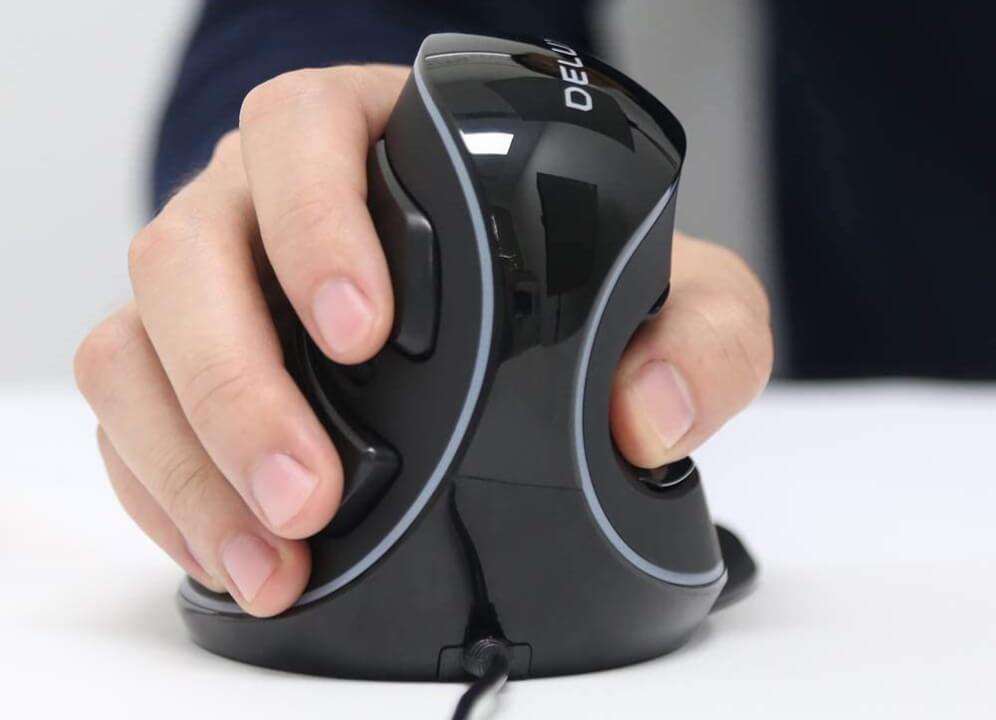 If you have carpal tunnel syndrome, it would be difficult to use a regular mouse. Thankfully, this mouse is designed for the carpal tunnel by providing a special volute bionic design that reduces hand stiffness and arm discomfort. It also protects your wrist from friction with its removable wrist rest.
Besides, the six buttons are programmable for a more personalized function. It also has five DPI settings to change mouse sensitivity quickly while playing games. You can use this on Windows or Mac.
---
#8 Nulea gaming mouse with a trackball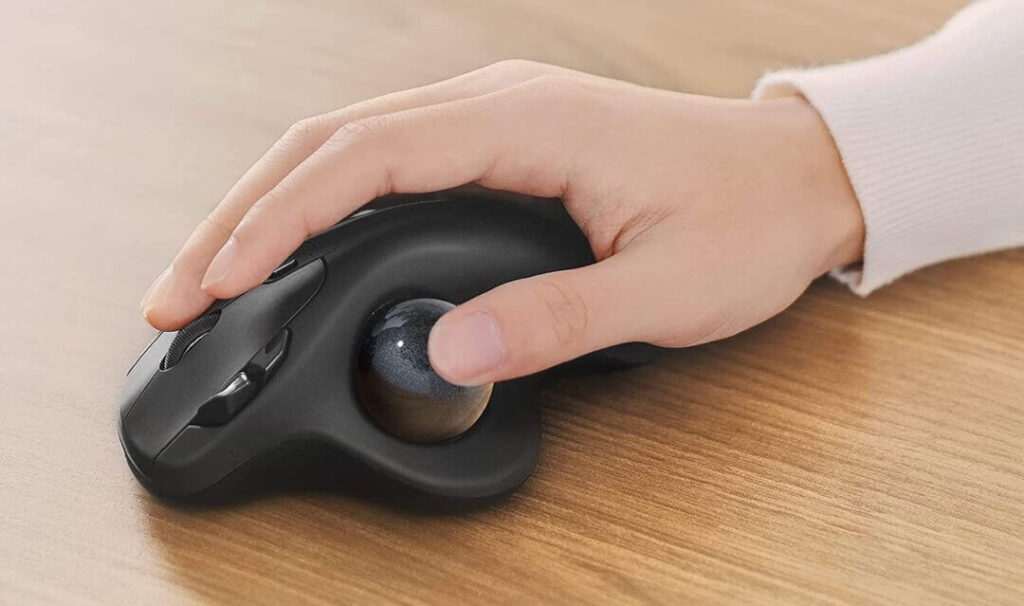 An ergonomic mouse with a trackball can provide more precision and accurate movement that requires more than just moving your arm around the table. The smooth trackball lets you control the cursor, so less arm movement is needed for non-gaming use.
Additionally, it has a button that lets you switch to three devices instantly, so no need to manually connect to switch. Even more, it can work on almost any surface: coffee table, couch, bed, floor, and more.
---
#9 DAREU wired/wireless mouse with adjustable DPI levels
Adjustable DPI (mouse sensitivity) levels aren't something you see in most ergonomic wireless gaming mice. This one lets you customize seven DPI levels for personalized seven mouse sensitivity preferences that you can switch quickly with just a click of a button.
It lets you switch between wired and wireless, too — great for quick play when the battery runs out. You can also customize the RGB light and other buttons with built-in software that runs on a PC.
---
#10 TRELC mouse with 11 programmable buttons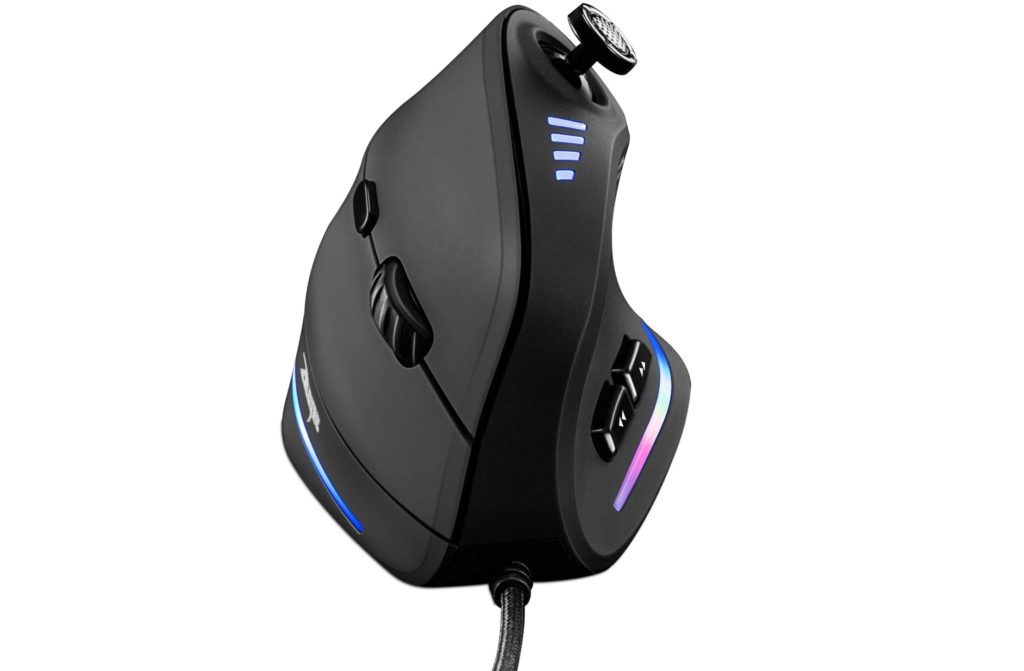 This mouse isn't just ergonomic, but also is designed for high-performance gaming. It has a rocker that's equal to five keyboard keys, which allows you to use your thumb to move an in-game character in five different directions without a keyboard.
With the addition of 11 programmable keys, RGB light, and five DPI settings, as well as its ergonomic shape, you can achieve your skills at their highest in any type of game for hours without compromising your arm and wrist.
---
#11 DELUX 57-degree mouse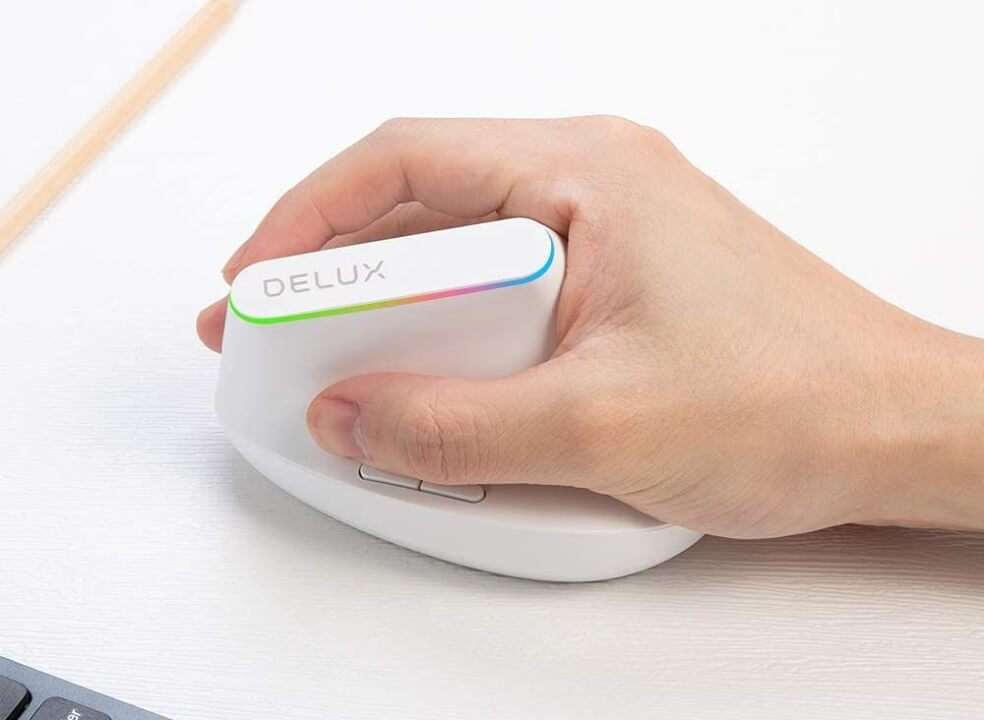 There's no one-size-fits-all when it comes to an ergonomic gaming mouse. If you think a 33-degree, slim, or other types of an ergonomic mouse doesn't feel comfortable, a 57-degree mouse is worth a try, especially when it has three DPI settings behind its scroll wheel.
Not only that, this mouse is compatible with PC and Mac, as well as has six buttons that include buttons to move an in-game character backwards and forward. With its ergonomic shape, you can play for hours less wrist discomfort.
---
Gaming today requires great precision to play better and compete. Thankfully, you can achieve that or even simply enjoy gaming for hours without compromising your arm and wrist with one of the above ergonomic gaming mice.
Check out other amazing ergonomic products that would improve your life!