Most mobile phone gamers or streaming enthusiasts face phones heat up during their activities. The heat generated from phones may affect the user's convenience and performance after a period of usage time. This heat may result in malfunction or device parts failure
The easiest solution to overcome the constant heat generation is to stop using your phone for a while until the temperature is getting down. But, if you want to continue to use your phone without having to stop, you have to check about a phone cooler. A phone cooler is there to help cool down your hot phone.
#1 Black Shark Fun Cooler 2 Pro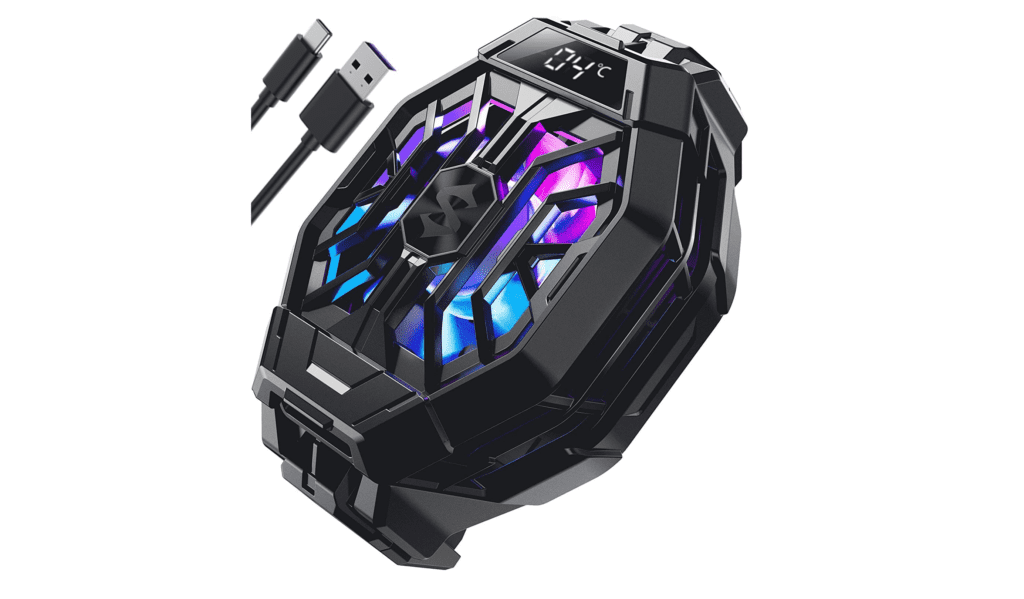 Black Shark Fun Cooler 2 Pro is one of the best phone coolers that you may consider buying. Built-in premium materials, this phone cooler has a large contact surface area. Its 7-blade fan provides ultra-fast cooling with minim noise. The intelligent temperature control system automatically manages the fan speed needed accordingly.
This phone cooler featured a live temperature measurement display. The semiconductor heatsink radiator design allows you to comfortably play games and videos with ultra-quiet sound. You may also use the phone cooler app to manage the fan speeds, customize lightning, set sleep timers, and more. It is compatible with both Android and iOS devices.
---
#2 Flydigi B5 Back Clip Wired Phone Cooler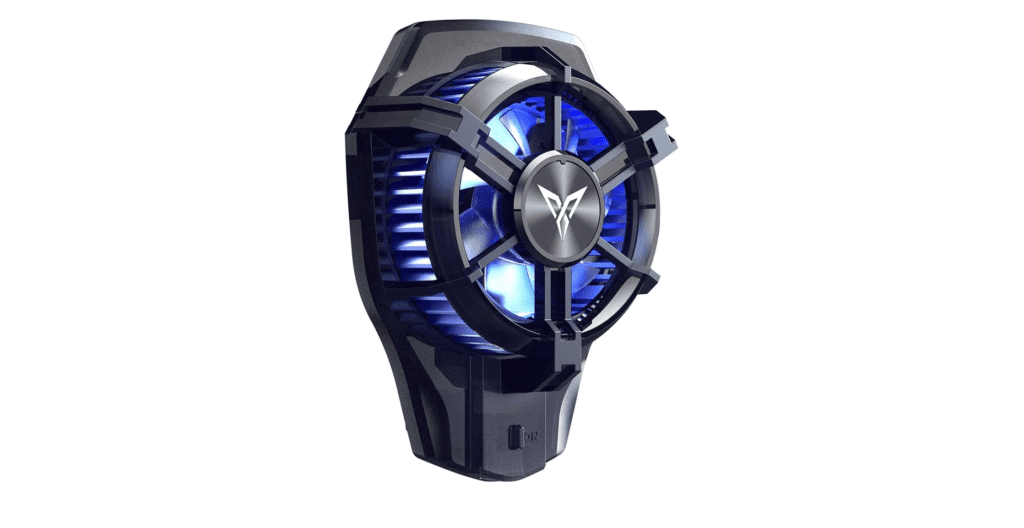 Flydigi B5 mobile phone cooling fan adopts FlyOC overclocking cooling technology exclusively developed by Flydigi. Its maximum power reaches 15W with a heat dissipation effect of up to 50%. There are two cooling methods provided, which are intelligent frequency conversion and manual adjustment. When using the intelligent frequency conversion function, the fan speed can be automatically adjusted according to the current temperature, which can actively prevent the generation of condensed water and protect your phone.
Flydigi B5 is covered with a layer of high thermal conductivity silicone pad. The 30 x 30mm cooling fin design has a large cooling area for excellent cooling performance. With only 75g of weight, this phone cooler is easy to carry and store during travel or on-the-go activities. Equipped with RGB Magical Light mode with colorful LED lights, you may feel the E-sports atmosphere.
---
#3 Black Shark Magnetic Cooler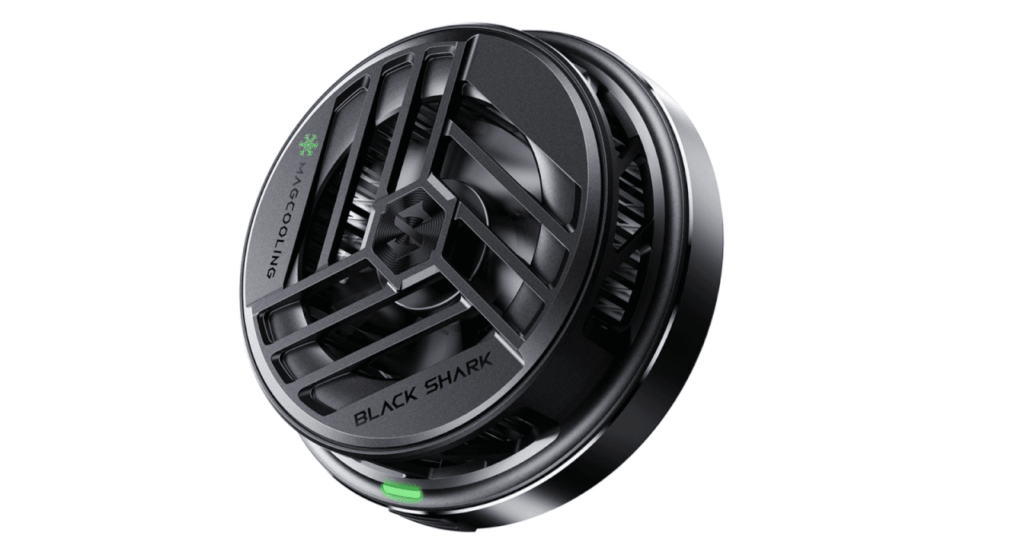 This magnetic phone cooler is built with a magnetic iron ring composed of 15 NdFeB, which only needs to be gently attached to the phone when using it. The installation process is pretty easy and will not give any damage or scratches to your phone. This phone cooler uses TEC professional refrigeration chip and thermal silica gel pad technology. It is equipped with 112 cooling columns and high-speed gears up to 7200 rpm capable of dropping the temperature by 23°C.
The radiator Noise-Reduction design allows you to comfortably play games and stream videos with an ultra-quiet experience. Comes in 2.44 inches size and 73g of weight, this phone cooler is a good choice for travel use since it is convenient to carry. It is also compatible with almost all Android and iOS devices.
---
#4 Trakxy Cell Phone Cooler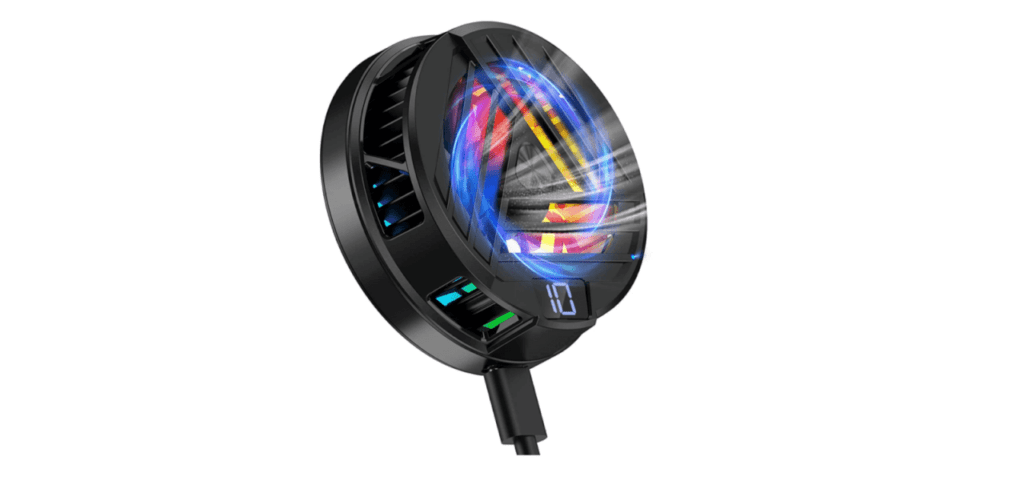 The Trakxy phone cooler is built with a magnetic suction function to the traditional clip-fixing basis. This feature allows you to apply it for flat back phones and make the radiator fit more firmly on your phone. Adopting a semiconductor cooling design technology, this device can give the lowest temperature reaching 8 degrees Celcius. It is also equipped with a temperature monitoring display, allowing you to monitor the temperature of your mobile phone at all times.
This phone cooler can reduce the temperature to 8 degree Celcius in just 4 seconds (without a phone), and it can be maintained at about 17 degree Celcius when playing games (with a phone). Since its running sound is not more than 30dB, you can play games without disturbance and noise. This device s powered by a Type-C cable while using, and you just need to plug and play.
---
#5 SakuraClub Semi-Conductor Phone Cooler
This SakuraClub phone cooler uses peltier technology to actively cool down your phone when it is plugged. Its dual peltier chip enables the device to cover much more phone area to provide the best cooling performance. SakuraClub claims that this cooler is able to cool down a phone by 7-10 degrees Celcius.
Each side of the fan is installed with 3 durable RGB LED beads to provide stylish and beautiful effects. This phone cooler featured a gimbal allowing you to attach the phone to the car dashboard while driving. SakuraClub uses a USB to USB C Cable to be powered on.
---
#6 Memo Semiconductor Phone Cooler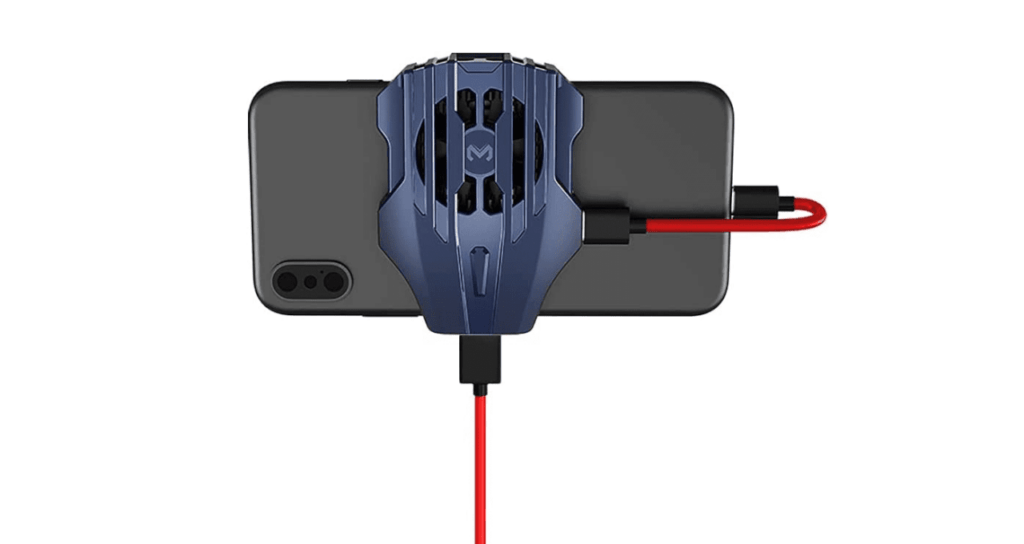 Memo Semiconductor Phone Cooler only needs one charging cable to power the radiator and phone at the same time eliminating the power issue. Comes with a compact design, you will get plenty of space for finger movement and phone key operations. There are two cooling level modes from this cooler, which are quiet cooldown and ice cooldown.
The 26 sq. cm heat-conducting aluminum block seamlessly adheres to the phone surface, providing fast and stable cooling. After switching this cooler on you can feel the cooling effect in just a few seconds. This phone cooler is compatible with 65-87mm wide phones and uses USB type-C for powering on.
---
#7 Neveika Phone Cooler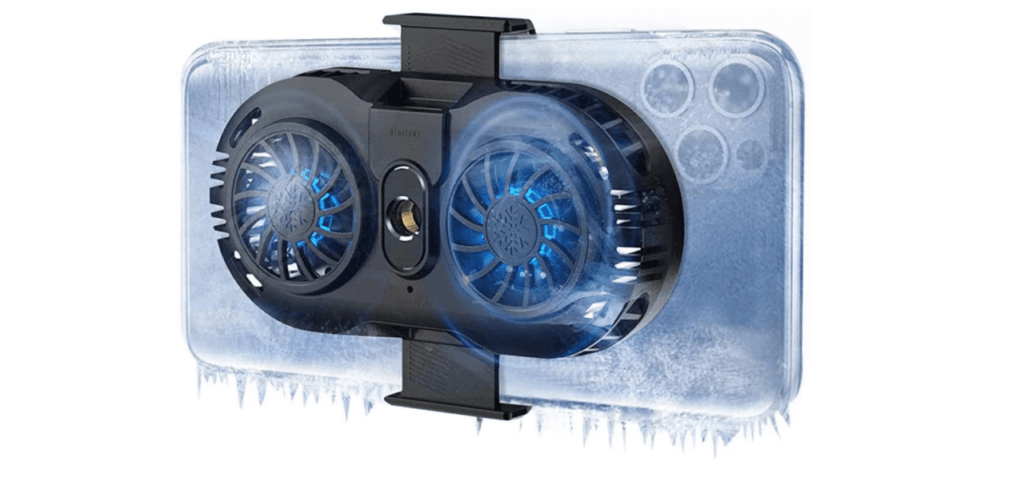 This phone cooler is a good choice for all types of phones with a width of 6 to 8 cm. With its dual engine, the Neveika Phone Cooler works in the same way as the refrigeration principle as a refrigerator. Not just an ordinary fan cooling, it is able to cool down your phone in just 3 seconds to avoid overheating and ensure your streaming or gaming experience. Moreover, the dual silent fan design efficiently emits wind from all sides, providing strong cooling without any noise.
Neveika Phone Cooler has about 7 sq. inches cooling area to cover the CPU and battery module. It is able to protect your phone from sudden shut-off due to overheating. It is a must-have phone cooler for you who frequently use your phone for streaming or playing games.
---
Playing games or streaming with a high-temperature phone will affect your performance and give you an uncomfortable feeling. A phone cooler will help you to solve this problem. It is also able to give stylish look from its design and some RGB LED. You just need to choose one from the phone coolers listed above to be yours. Say goodbye to overheating!