Wake up in the morning feelin' like P. Diddy.
Remember those lyrics from Ke$ha's hit song? Okay, we don't want to wake up feeling awful like that, even though it's easier said than done. We've all struggled to wake up in the morning for many reasons—lack of sleep, irregular sleep schedule, stress or anxiety, etc. If six to eight hours of sleep seem impossible to you and constant use of the snooze button is getting old, there's another way out!
The sunrise alarm clock is the new way to wake you up gently. You're probably thinking, "What's so new about an alarm clock?". In a nutshell, the sunrise alarm clock combines a digital alarm and artificial light that mimics natural sunlight. This alarm will gradually wake us up with light, similar to how we wake up in the morning and immediately open shades or curtains.
Does that sound interesting yet? Here we've curated the 7 best sunrise alarm clocks for you to consider.
#1 Philips SmartSleep Connected Sleep and Wake-Up Light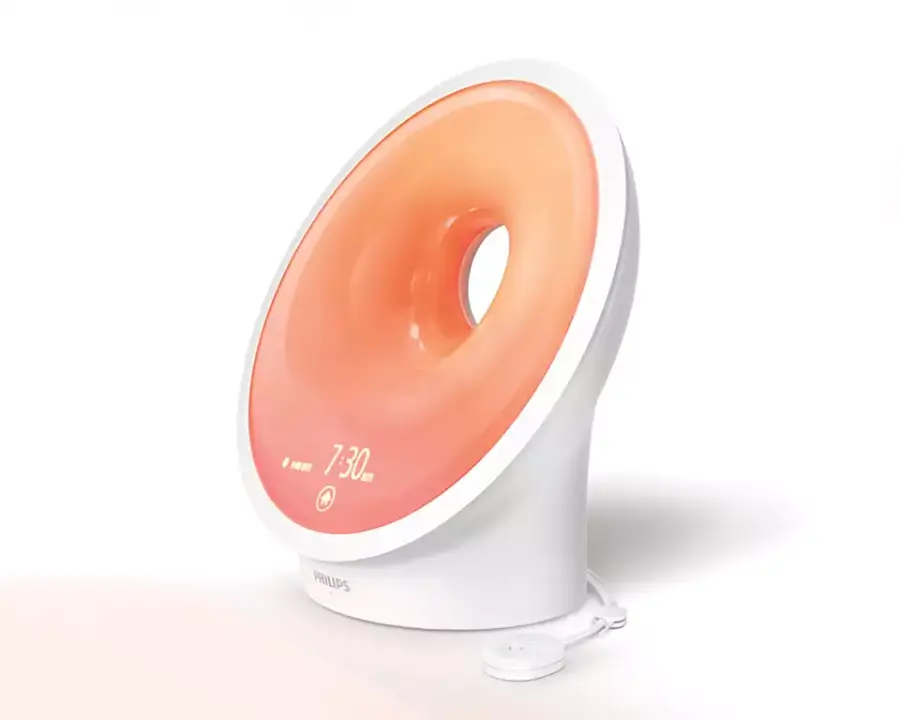 The Philips SmartSleep Connected is not your ordinary alarm clock. It can create your ideal wake and sleep experience through a smartphone. The term 'Connected' refers to the alarm's app-enabled customization that offers many features like personalized sunrise and sunset, an advanced alarm scheduler, and bedroom monitoring to improve sleep quality.
Formerly known as Somneo, this alarm is clinically proven to improve the quality of waking up, better mood, and feel more refreshed in the morning. It has adjustable sunrise with five different colors, light-guided breathing, smart snooze with a tap on top of the device, a power-wake alarm, and multiple natural sounds or FM radio to complete the overall experience.
The price may be higher than the other sunrise alarm clocks, but with a bunch of smart features you won't find on other devices, it's worth it.
---
#2 hOmeLabs Sunrise Alarm Clock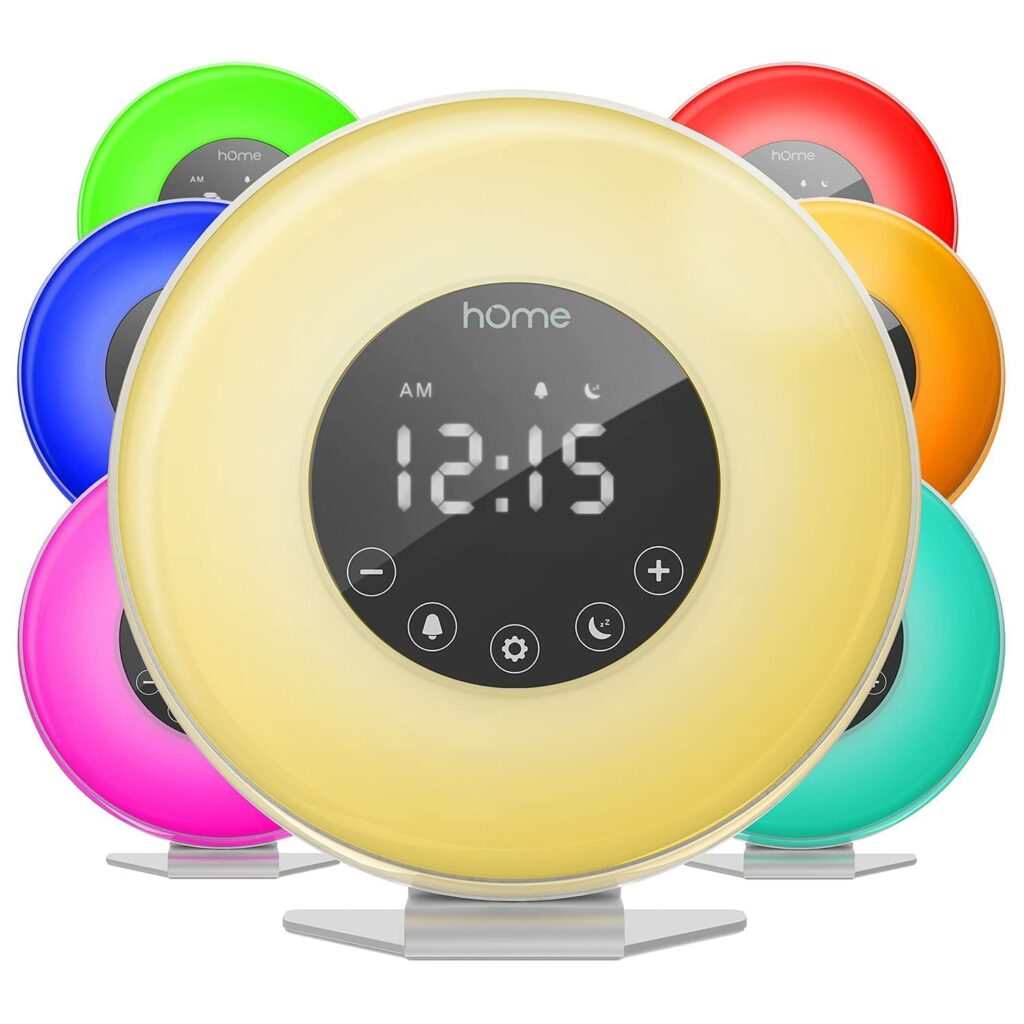 Some people prefer to keep it simple and just enough to ease their morning. If you're on that team, the hOmeLabs Sunrise Alarm Clock will be just right for you—plus it's super affordable!
HOmeLabs claim their sunrise alarm clock is a modern alarm clock for heavy sleepers. It will help you gradually wake up to the light and natural sounds. While this clock will emit light to simulate a sunrise, you can also choose eight different color modes to create a fun ambiance.
It may not be jam-packed with high-tech features, but it's designed with all the standard functions of a sunrise alarm clock and does an excellent job of gently waking you up.
---
#3 Hatch Restore
What if your alarm clock can wake you up gently with a sunrise alarm light and double as a nighttime reading light? With Hatch Restore, that intriguing idea can become a reality.
Hatch Restore is an all-rounder. It packs a sound machine, smart light, and sunrise alarm clock in one device. It works with the free Hatch Sleep app to make it simple to set up a routine that will help you fall asleep faster, stay asleep, and wake up refreshed. Furthermore, it includes a rich sound library, 22 light colors, and even sleep content like mediations, sleep stories, and more.
If you need further help in developing better sleep routines, Hatch Restore might help.
---
#4 Casper The Glow Light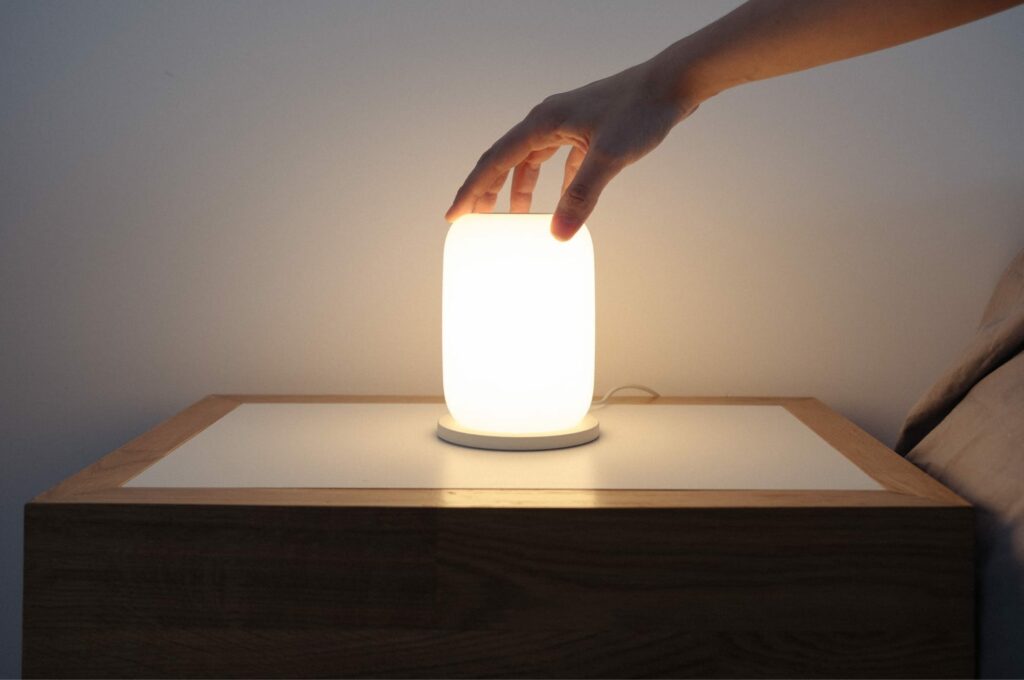 Don't be scared! The name maybe reminds you of the famous child ghost, but this Casper won't haunt your bedroom. On the contrary, Casper Glow Light will help you wind down naturally for a better and deeper sleep.
The Glow Light has a clean cylinder-shaped design that perfectly fits any bedroom interior. Its polycarbonate outer shell is durable and tough enough to withstand everyday tumbles. Although it doesn't have adjustable light colors, it produces a warm hue of 2700k with little to no blue light that gently and comfortably puts you to sleep and wake up.
In addition, the Casper Glow Light has a built-in gyroscope sensor that allows you to control light brightness with a twist and low light with a wiggle. What a fun experience!
---
#5 Winshine Touch Wake Up Night Light with Sunrise Simulation Alarm Clock
Winshine is one of Amazon's Choice in the Night-Lights category. More than a thousand global reviewers agree the night light is value for money, easy to use, and works great!
The Winshine Touch Wake Up Night Light has seven wake-up modes with natural sounds and sunrise simulation, only beeping alarm sound, or only sunrise simulation. Moreover, it can also work as a table lamp with six RGB colors to bring up the mood in your room.
---
#6 Lumie Bodyclock Shine 300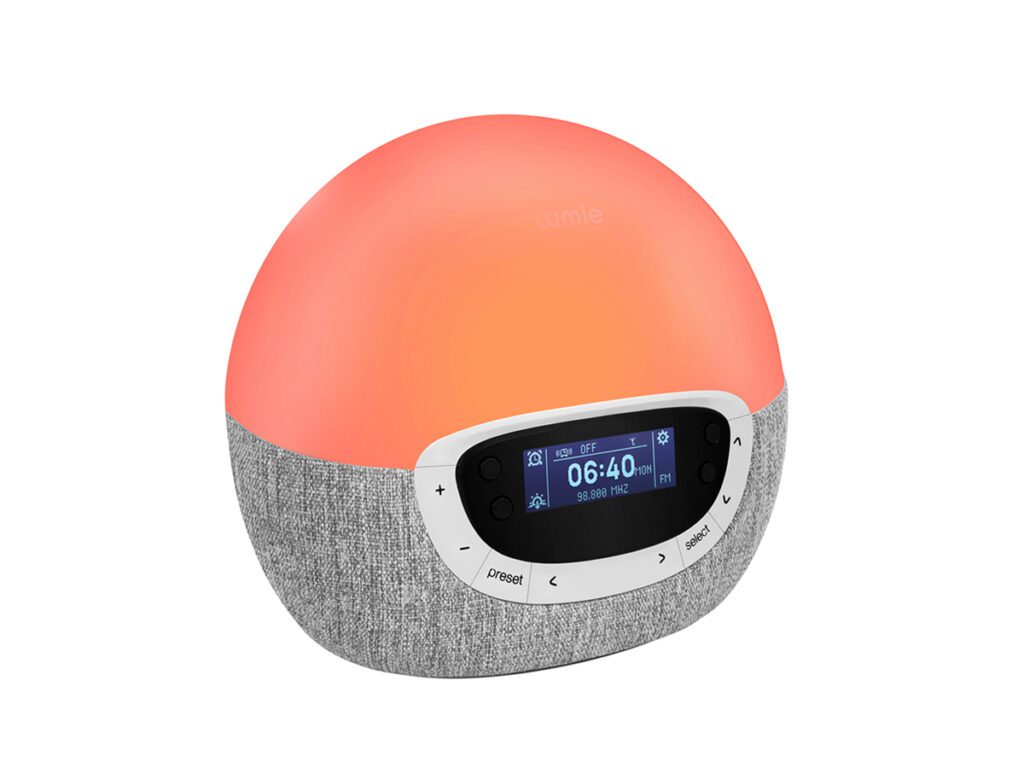 Do you know that the wake-up light is not a new invention? For over 30 years, Lumie has invented and marketed the first wake-up light. Since 1991, this British brand has combined science and aesthetically pleasing light therapy devices to help people reconnect with their natural sleep rhythms, mood, and energy levels.
Based on science, waking up with light is the most effective way to reset your internal clock. Lumie Bodyclock Shine 300 helps you wake up gradually at the alarm time with brightening light. You can set a 15-90 minute sunrise with your preferred final light intensity and then wake to a warm glow or a bright sunny room.
When your internal clock has improved, you will feel refreshed upon waking, productive during the day, and have better sleep quality.
---
#7 iHome Zenergy Sunrise Bedside Sleep Therapy Machine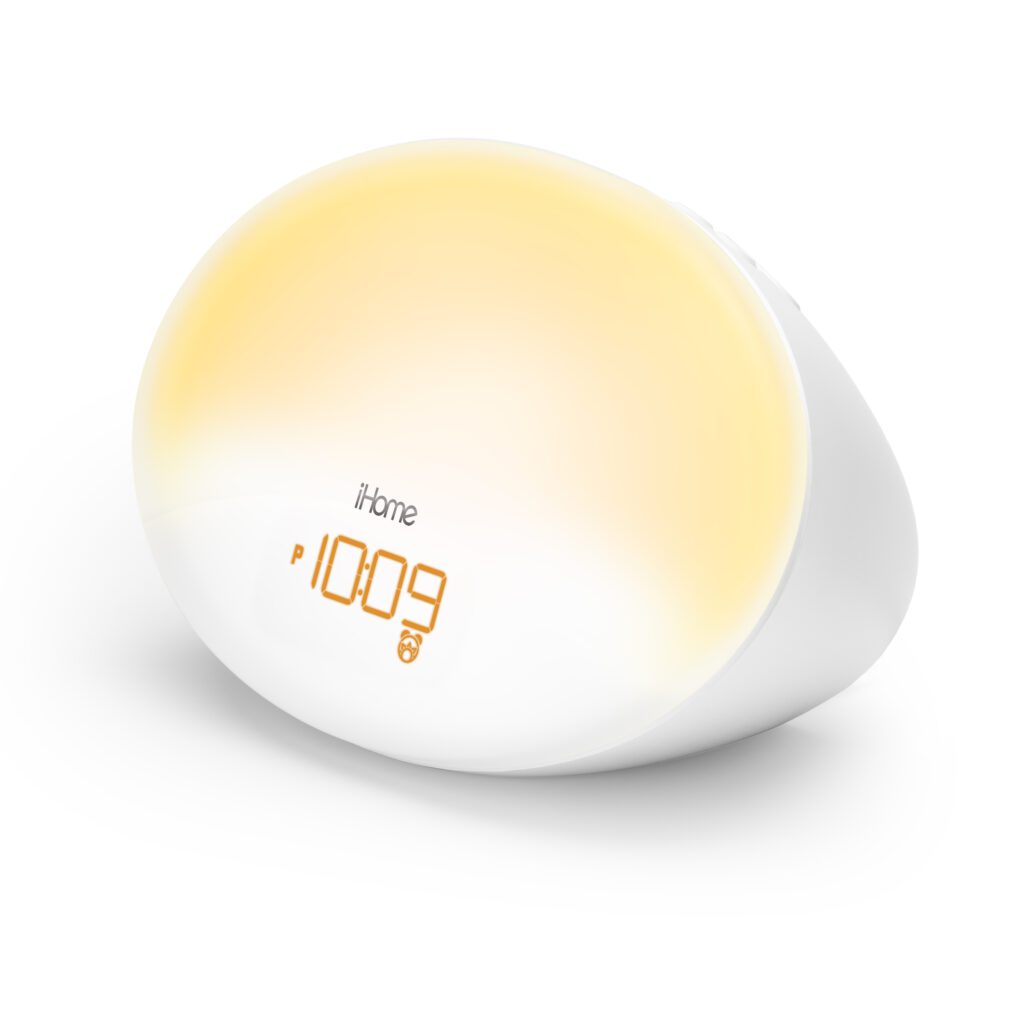 If you find waking up as hard as you're sleeping at night, the iHome Zenergy Sunrise Bedside Sleep Therapy Machine will overcome both of your problems.
The iHome Zenergy is an innovative sleep therapy machine that helps improve the sleep process by creating a calm ambiance with soothing sounds and soft light colors. This device makes your mind and body relax at night by playing natural sounds, sound therapy tracks, or voice-guided meditation, complete with a night light. In the morning, the device will wake you up naturally and feel energized by simulated sunrise and alarm sound.
---
Whenever you're ready to improve your overall day to feel more refreshed, energized, and productive, add the sunrise alarm clock to help ease your morning routines!