Let's say goodbye to our wired and tangled cable of earphones. An audio gadget which is called a true wireless stereo (TWS) is an innovative product to provide flexibility and comfortability. The TWS sales data showed that this accessories demand is drastically increasing in the previous two years.
People like to buy TWS because they can use a pair of earbuds without any cable connection anymore. In the presence of TWS, they can listen to music and podcasts while doing workouts, walking, and also driving. The Bluetooth technology also helps to connect TWS with our gadget easily in a long distance (usually the connection distance is up to 10 meters)
Many people think that TWS is a kind of expensive gadget. In fact, there are so many audio device producers that offer TWS for under $100 which is worth buying. Here are the 5 best TWS under $100.
#1 JBL LIVE 300 TWS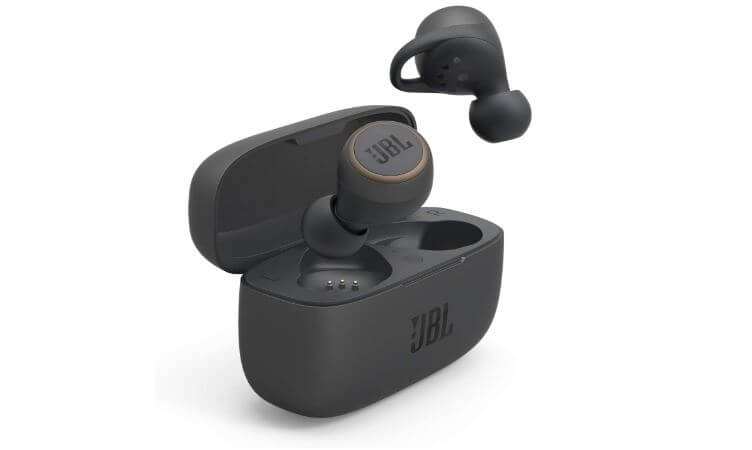 JBL LIVE 300 TWS may be the best Bluetooth audio device for sports and workout activities under $100. The earbuds design is small in size but able to give enough power. Three fins sets are provided to keep them from falling when you are moving. In addition, JBL claims that this TWS can be used for up to 6 hours of playback on a single charge. Using the charging case can give an additional 14 hours of listening.
This TWS is something you need if you want to listen to your music along with any workout session. Stereo quality calls with no background noise and all access touch control will give listening freedom and flexibility.
---
#2 Nothing Ear 1 Wireless Earbuds
If you want to find a pair of earbuds with plenty of features, Nothing Ear 1 is maybe the answer. This TWS weight is only 4.7 grams, with an 11.6 mm speaker driver, very light among other TWS brands. Noise cancellation and great microphone features are provided by Nothing in this product.
The first thing that you will notice from Nothing Ear 1 is the transparent plastic design. The earbuds also have an IPX4 rating that makes them splashproof. Additional app control provides enabling or disabling in-ear detection. Find my earbud feature also plays a great role for you who are often missing small gadgets. Nothing claims the earbuds last 4 hours, and 34 hours total with the charging case.
---
#3 Cambridge Audio Melomania 1 Plus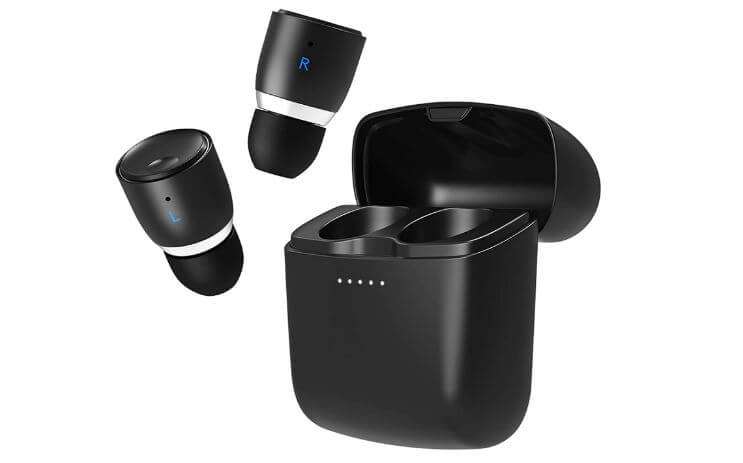 Cambridge Audio Melomania 1 Plus comes with Bluetooth 5.0 connection, 5.8mm dynamic driver size, and 20-20000 Hz frequency range. These features are able to provide great sound and great clarity with a good bass amount. You can use this TWS for up to 9 hours per single charge and additional 36 hours with a charging case.
This TWS is enhanced with app control and USB-C. With this feature, you can customize EQ, audio mode, and also find my earbuds. Melomania 1 weight is only 4.6 grams per earbud with premium foam and silicone. The IPX5 rating makes this TWS sweat and water-resistant. You can also use Siri and Google assistant with this audio device.
---
#4 Anker SoundCore Life P3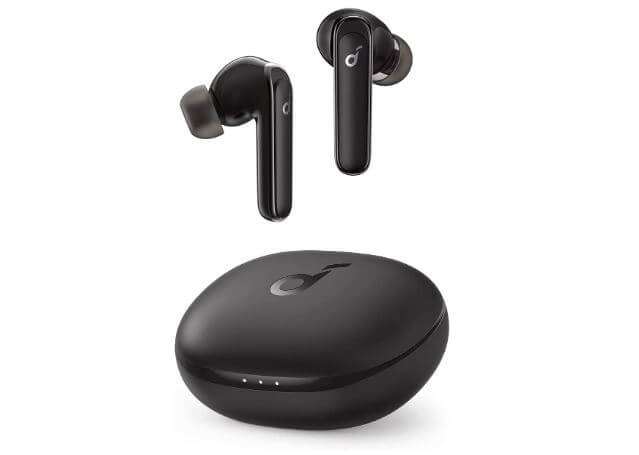 This TWS brought by Anker has a great active noise cancellation (ANC) system with three different settings that you may choose. It is perfect for you who actively commute or travel with so much noise and distraction. Anker SoundCore Life P3 is equipped with 6 microphones and a noise reduction algorithm that work together to improve your voice to be heard clearly.
Anker SoundCore Life P3 has 11mm drivers and exclusive BassUp technology. The sound core app which is working with this TWS can create your own EQ settings or choose from the 22 presets given. This app is also provided with Find My Earbuds feature. In addition, IPX5-rated protection will give you a water-resistant feature.
---
#5 Jabra Elite 3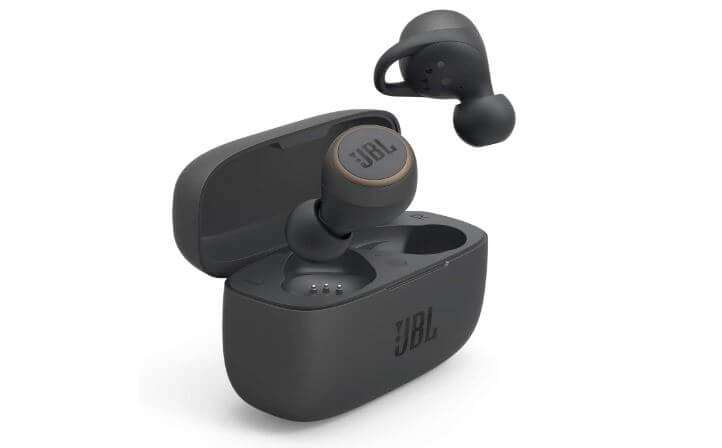 Jabra Elite 3 TWS may be suitable for those who want IP-rating earbuds, comfortable, with on-budget prices. Jabra introduced Jabra Elite 3 as a simple product and easy to use. Made from plastic materials, the design is safe enough from falling even if it is not equipped with hooks or fins. This TWS comes with additional silicone tips to make sure it fits with your ears.
The IPX5 rating is proof that this TWS is water-resistant along with dust and small object protection. For optimal on-the-go listening, Jabra offers noise isolation features with HEarThrough technology. 4 microphones on this TWS offer clear quality calls. Jabra Elite 3 can be used for up to 7 hours and 28 additional hours with the charging case.
---
#6 Sennheiser CX True
This TWS brand offers superior sound without any compromise, powered by German-made 7 mm True Response transducers. Sennheiser CX True has a long battery life of up to 9 hours of playback time and additional 18 hours with on-the-go charging. Unlike the previous TWS, the noise cancellation feature provided in this audio device is passive only, not an active noise cancellation (ANC) feature.
Sennheiser CX True comes with an IPX4 rating for splash resistance to help you enjoy an audio experience even in rain conditions. Special EQ preset can be activated using the app provided by Sennheiser. The app also supports full digital control for IOS or android users to be personalized for their daily needs.
---
#7 Skullcandy Dime
The sound quality from Skullcandy Dime is greater than another TWS in its price class. You can afford this TWS for not more than $30. Skullcandy Dime comes with an IPX4 rating for the water resistance feature, the same as what you get on a premium AirPods Pro. The TWS design is compact and slim, 2.45" long x 1.53" wide, and easy to carry in your pocket.
Unfortunately, the battery life of this TWS is not as long as the previous recommendations. Skullcandy Dime can only be used for about 3 hours of playback time per single charge.No app is provided to accompany this TWS for your daily use.
---
If you are interested in TWS, you should always keep an eye out for a TWS that you are going to buy. Some TWS are equipped with active noise canceling, but the other is passive only or not equipped. The earbud design should be comfortable with your ears and not easy to fall. But overall, TWS is really an innovative product that gives us flexibility and a new way of using audio devices.