A regular widescreen monitor isn't enough for heavy tasks where you are required to multitask between multiple windows or more next to each other. With a widescreen monitor that has a 16:9 ratio, you will see fewer objects and find yourself scrolling horizontally as they don't fit the entire screen at once.
That's where ultrawide monitors come in. Ultrawide monitors have a 21:9 ratio that has 33% more space (in width) than widescreen monitors. Multitasking can be done more efficiently, and more windows can fit on one screen simultaneously.
An ultrawide monitor is helpful when working with spreadsheets, image editing, and graphic designs. You can see more columns, bigger images to edit, and graphic design tools without them hampering your work area on the screen. It is also great for gaming and watching movies.
An ultrawide monitor is also better than dual widescreen monitors for some tasks. An ultrawide monitor can fit all windows without having to see the side bezels that are distracting when you extend using the other monitor. An ultrawide monitor is simply a great investment for your office work productivity.
There are many ultrawide monitors on the market, but only a few of them are actually worth buying. This post will give you a list of ultrawide monitors that are best suited for office work.
#1 LG 34WN80C 21:9 Ultrawide Curved IPS Monitor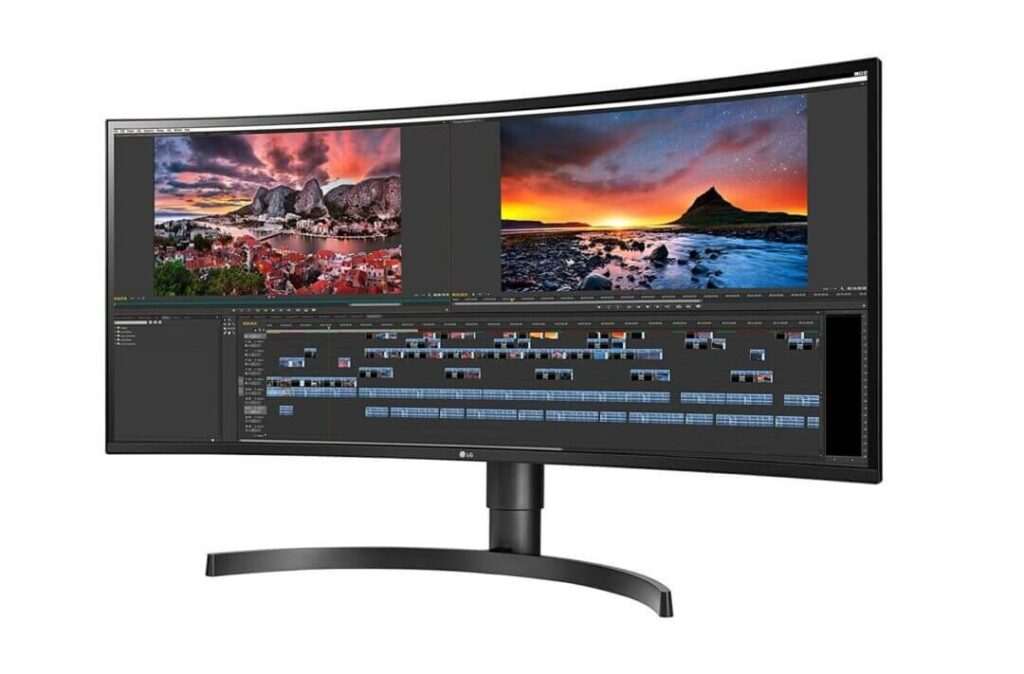 A regular monitor, especially a regular ultrawide monitor, makes you turn your head to see all parts of the screen. The stand might not be adjustable, and that can cause neck or back strain after hours of working. A small display ratio makes you resize or move windows around to multitask.
With this curved LG ultrawide monitor, you can see all parts of the screen without turning your head. It provides a height and tilt stand that's adjustable, so you can work for hours with reduced neck or back strain. Thanks to the 21:9 aspect ratio and on-screen control, you can have an easier time working with multiple windows at once.
---
#2 Samsung CH890 with AMD Free Sync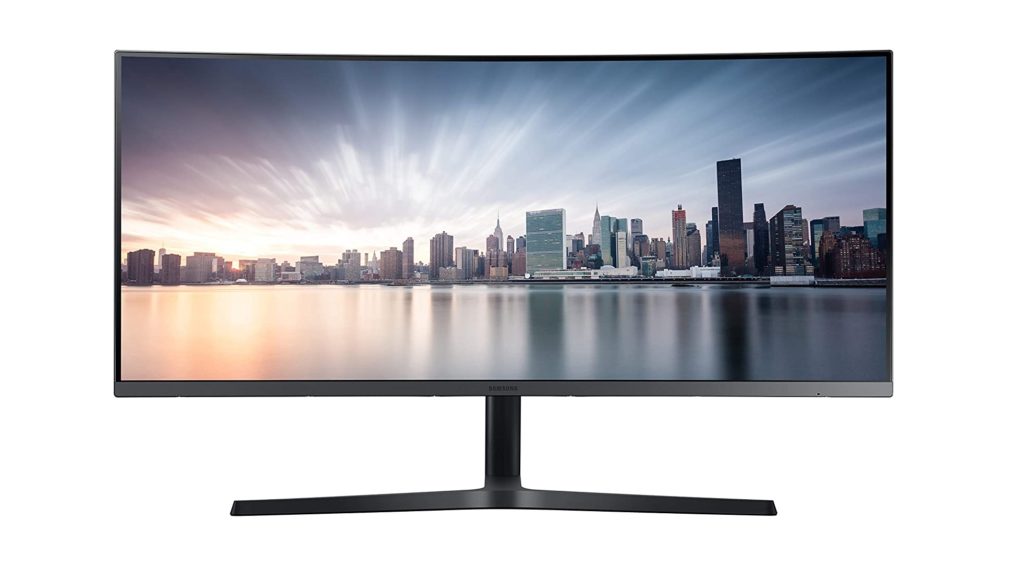 This Samsung ultrawide monitor is a great monitor for gaming or for office work. The Automatic Source Switch feature lets you plug in your PC and you're all set to work — no more manually choosing input sources. The slim bezels make the monitor look great and help to reduce distractions.
For gaming, you can enjoy a smooth gaming experience thanks to the AMD Free Sync that eliminates lags and blurring. With its USB-C port, you can now connect any PC, tablet, or mobile device to the monitor to improve productivity.
---
#3 ASUS ROG Strix 49″ Curved Monitor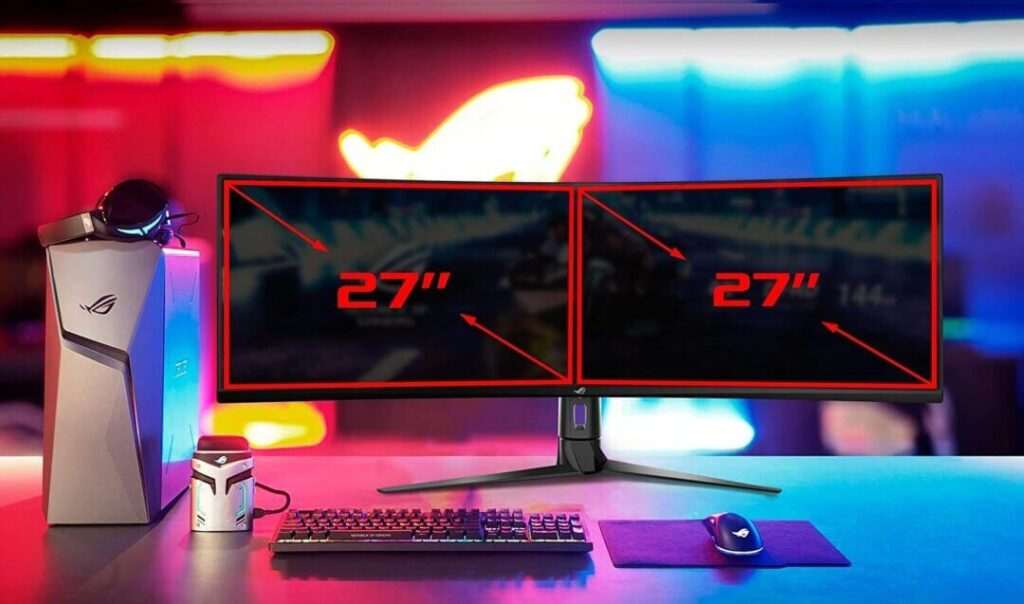 If you are looking for dual monitors, you might want to consider this ASUS 49-inch ultrawide monitor, as it's essentially a combination of 27-inch dual monitors. You can fit more windows to make multitasking easier without the need to see the side bezels of dual monitors.
Thanks to 90% DCI-P3 coverage, it's highly color accurate to make graphic design tasks easier. With its tilt, swivel, and height adjustability, including its dedicated VESA Mount, you can switch viewing positions for your best comfort.
---
#4 GIGABYTE G34WQC Curved Ultrawide Monitor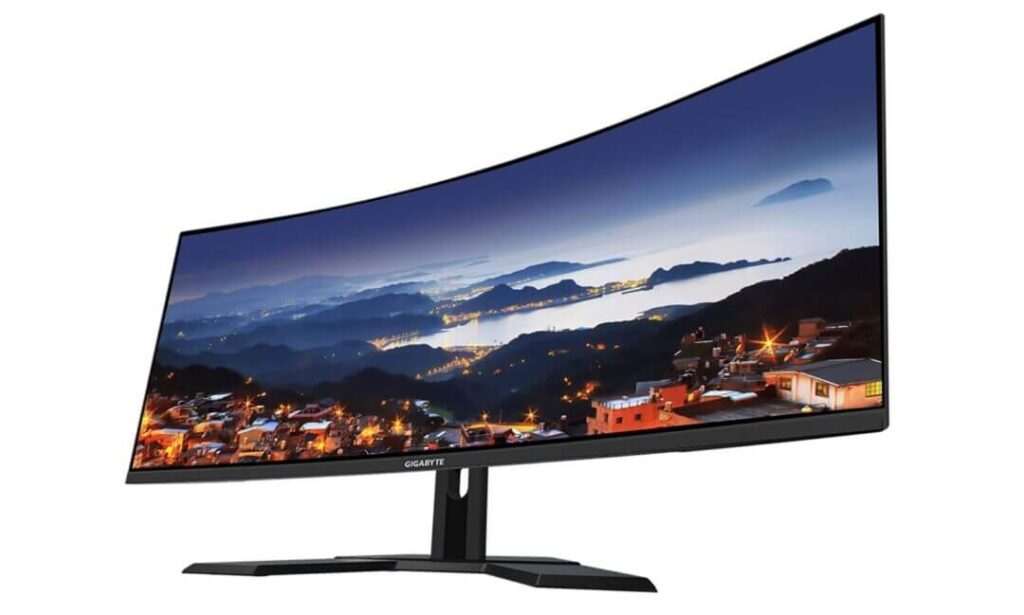 If you work with game design or high-speed footage, look no further than this GIGABYTE monitor. Thanks to its 144hz refresh rate, it allows the monitor to refresh the screen 144 times per second, which means the image on the screen will be much smoother and more realistic than if the refresh rate was lower.
This monitor also has a 90% DCI-P3 color gamut, which means that it can display almost all of the colors in the DCI-P3 color space. In addition to graphic design uses, it also has FreeSync to reduce lags when gaming.
---
#5 Sceptre 35-inch with blue light mode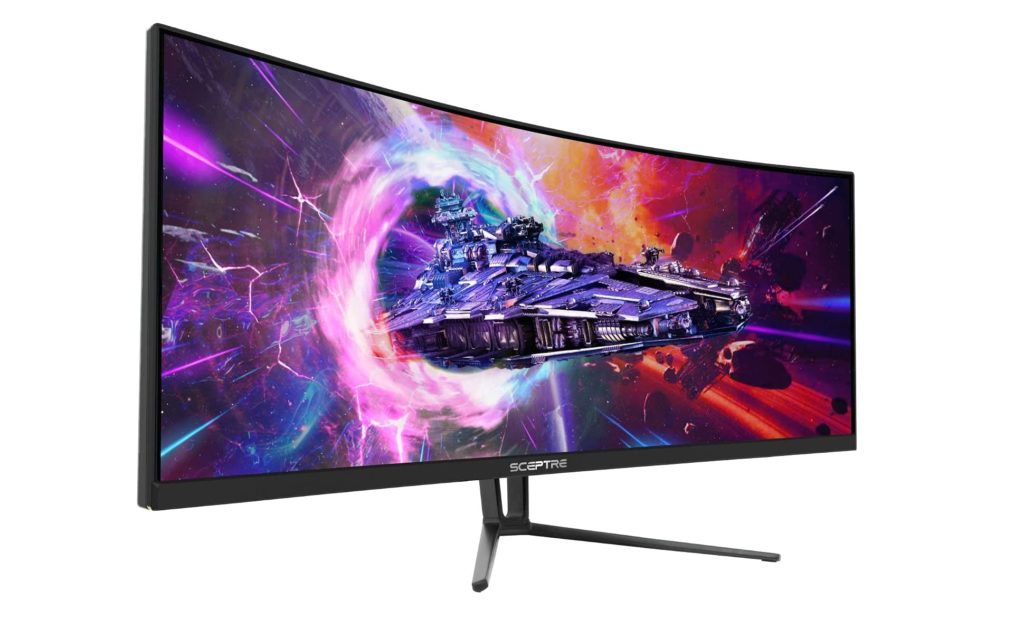 A regular monitor has only the ability to plug into one device. This Sceptre monitor has multiple HTML ports with up to 100hz refresh rate that lets you connect to multiple devices simultaneously without compromising the visual speed.
Additionally, it has the built-in blue light mode that reduces eye strain and is great for night use to help you sleep at night. Thanks to its tiltable display, you can see clearly with the best viewing angle on any sitting position while working.
---
#6 MSI Optix MAG342CQR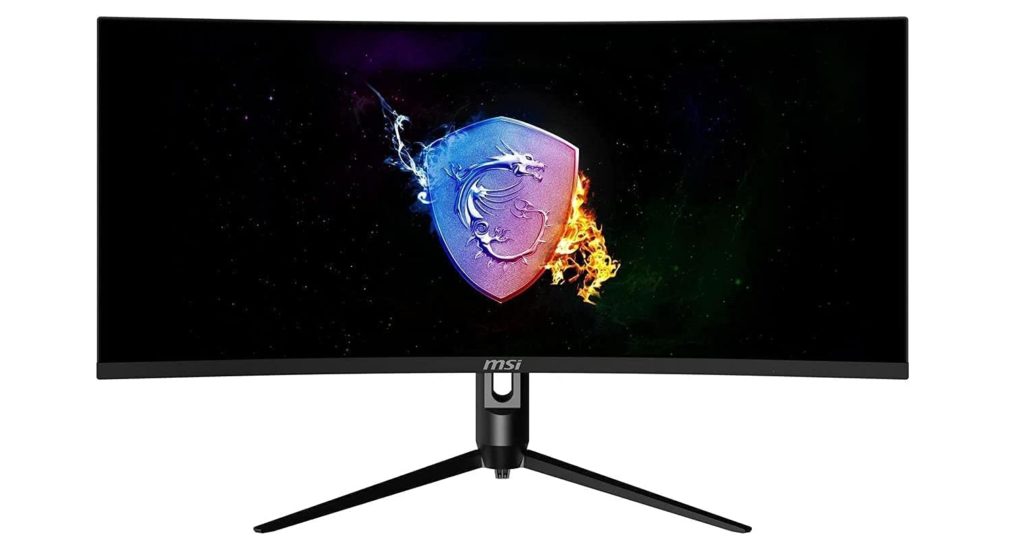 MSI Optix MAG342CQR is a UWQHD monitor that provides higher resolution than standard monitors, meaning that you can fit more on the screen at once and enjoy sharper image quality. It uses a VA panel which offers better color reproduction that gives you more accurate colors.
The 178 degrees viewing angle is a nice addition to the monitor which lets you view the screen from almost any angle without losing image quality. You can move around without losing sight of what's happening on screen, which is great for both gaming and office work.
---
#7 SAMSUNG 49-inch 1000R Odyssey Monitor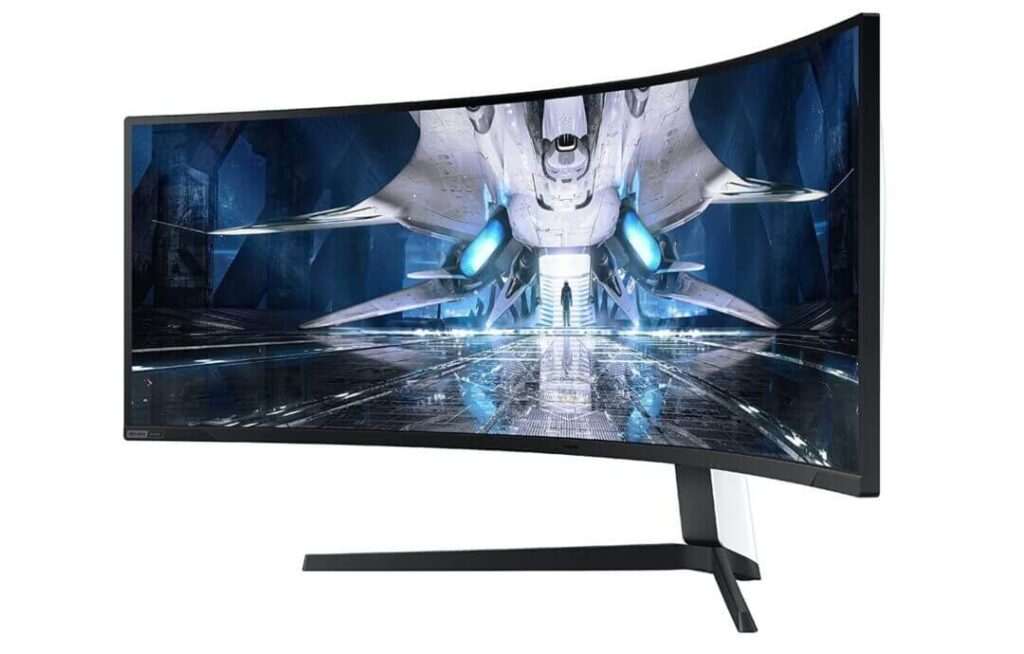 This Samsung monitor is the world's first curved monitor with a 1000R curvature. This means that the monitor will wrap around your field of view more than any other monitor on the market, providing an immersive experience for gaming and a wider view for multitasking.
Its QLED display will produce more vibrant and accurate colors than a standard LCD display. Additionally, the monitor includes cool lighting that makes it match the rest of the gaming setup. The 240hz refresh rate also makes it powerful for video editing.
---
There are a lot of great things about ultrawide monitors. They're big, they're clear, and they offer a lot of screen real estate. They're also great for multitasking and gaming. If you're looking for a new monitor, definitely consider an ultrawide.