If you're looking for a pair of headphones that won't break the bank and you love working out, consider bone conduction headphones. They use vibrations to transmit sound to your inner ear, so they don't need to go over or around your ear like traditional headphones.
This makes them more comfortable to wear for long periods of time, they're less likely to cause headaches or ear pain, and it helps those with hearing impairments enjoy good quality music, as they don't involve eardrums.
Bone conduction headphones are also a great choice for people who are always on the go. They're small and lightweight, so they can easily be slipped into a purse or backpack. And because they don't go over or around your ears, they won't get in the way of your sunglasses or hat.
When choosing budget bone conduction headphones, there are a few things to consider, including sound quality, battery life, and comfort.
You'll want to make sure the headphones you choose can deliver clear, crisp audio, can last through your entire day and are comfortable to wear for extended periods of time, so you can enjoy your audio experience without any discomfort.
Here are nine of our favorite pairs that are all under $200:
#1 AfterShokz Air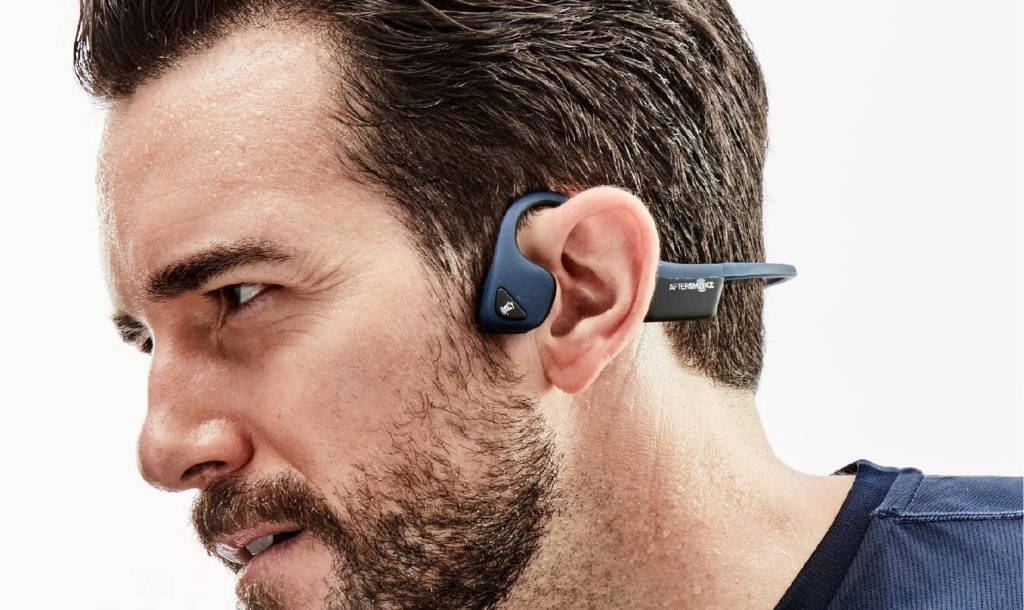 The Aftershokz Air is a wireless bone conduction headphone that is both light and comfortable to wear. Thanks to the titanium frame body, which is light and durable, making it the perfect choice for those who listen to music on the go while you can be sure it lasts long.
The buttons to pause/play, skip, answer calls, and activate voice assistant are all conveniently located on the headphone, making it easy to control your music and phone calls. The sweatproof design helps to keep the headphone from getting wet, making them the perfect choice for those who are looking to use them during exercise or in humid conditions.
---
#2 AfterShokz Trekz Titanium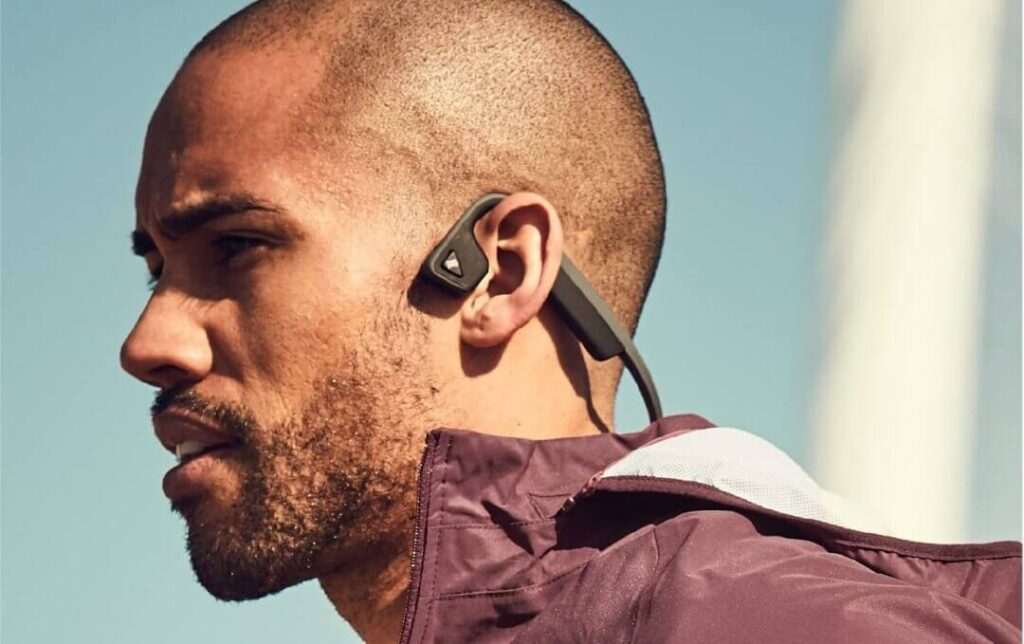 AfterShokz Trekz Titanium headphone is designed to provide users with a quality listening experience while on the go. It features LeakSlayer technology which minimizes natural sound leakage, as well as dual noise-canceling microphones which can exclude surrounding noise, making it ideal for use in noisy environments.
The multipoint pairing allows users to connect to multiple devices simultaneously. The wide dynamic range and rich bass provide good quality audio, and the battery life of up to six hours means that you won't have to worry about recharging often. At only 36 grams, you'll barely feel anything wearing it.
---
#3 Aftershokz Xtrainerz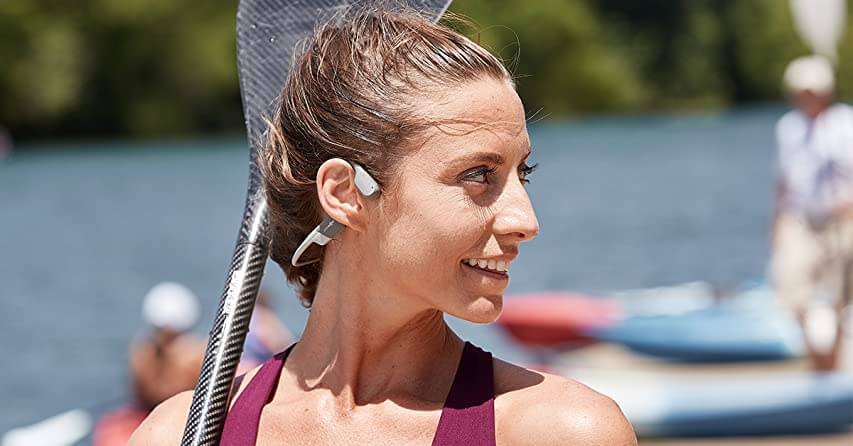 The Aftershokz Xtrainerz lets you listen to your favorite music while swimming, with an open-ear design that lets you be aware of your surroundings both in and out of the water. Although you can't connect it to your phone as it doesn't support Bluetooth, you can still hear good quality music thanks to its 4GB of internal MP3 storage.
It's also IP68 certified waterproof, so you can be sure it can withstand even the most intense swimming workouts. Plus, it has a long battery life, playing for up to 8 hours on a single charge.
---
#4 TOKANI bone conduction headphone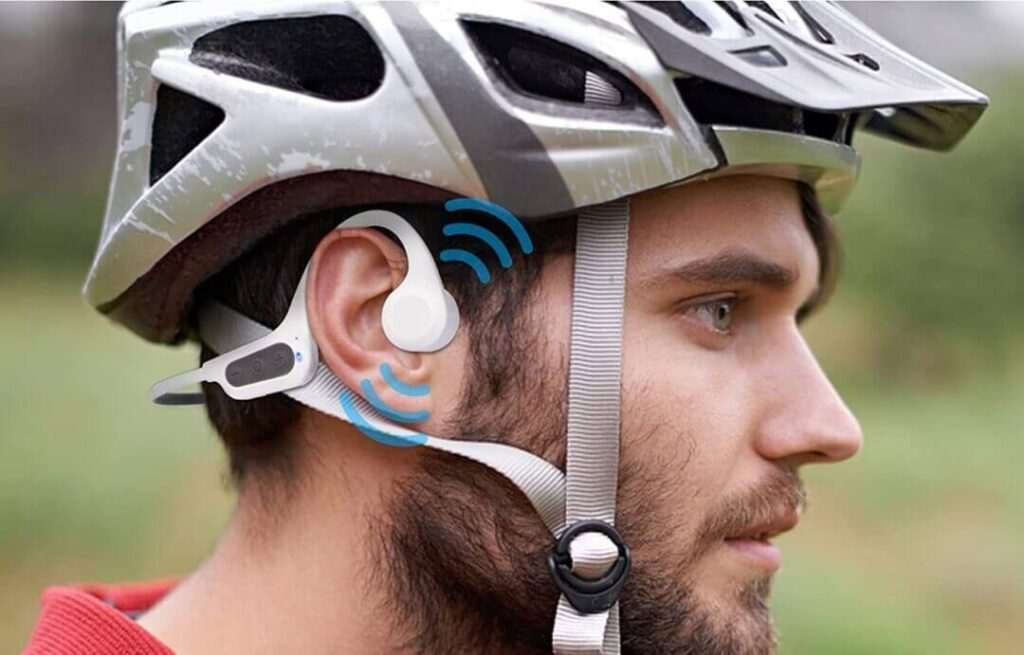 The TOKANI bone conduction headphone is a great way to listen to music while still being aware of your surroundings. Thanks to its lack of sound leakage, you won't disturb those around you, and its high-quality sound is thanks to its 6D panoramic surround sound and bass-vibrating ear pads, as well as Bluetooth 5.3.
It's very easy to use; buttons to play, pause, skip music, or take calls, and they come with a microphone for clear calling quality. Most importantly, the headphone is very lightweight at just 28 grams and provides 8 hours of playtime after just a 2-hour charge.
---
#5 Vidonn Bone Conduction headphone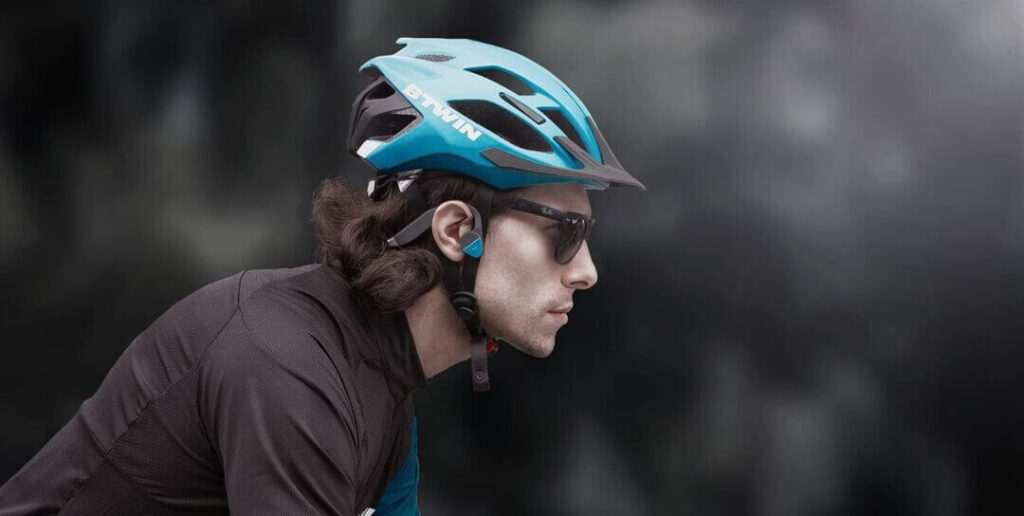 Vidonn bone conduction headphone features an ergonomic design that prevents it from falling out, even during the most intense activities, and will stay securely in place during even the most strenuous workouts. It offers a whopping 6 hours of playtime, so you can enjoy your music all day long.
With a standby time of 10 days, you can be sure that your headphones will be ready to go when you are. With the push of a button, you can answer or skip calls, switch music, and play or pause your tunes. And when you're done listening, the headphones fold up for easy storage.
---
#6 Mionbel bone conduction headphone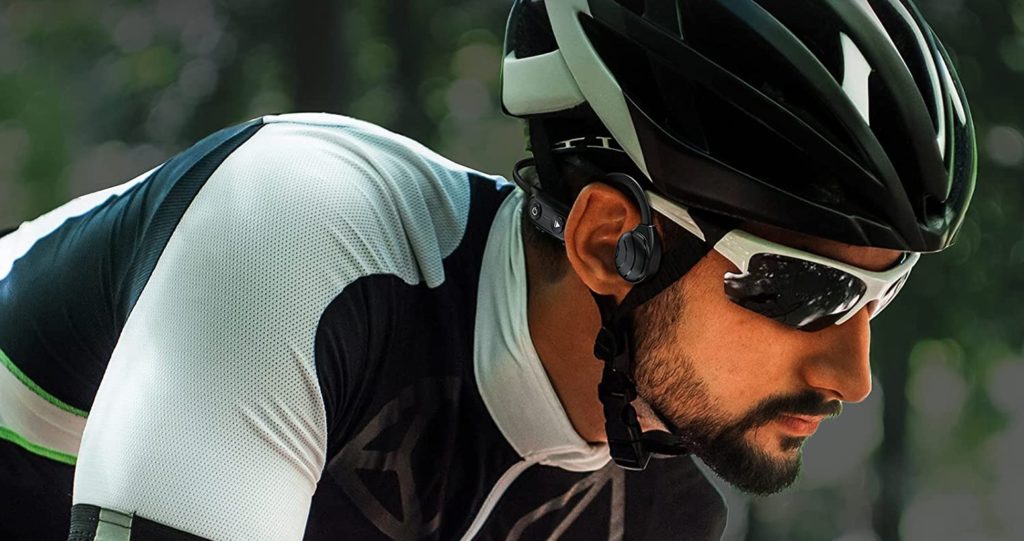 Mionbel bone conduction headphone features a noise-canceling microphone and Bluetooth 5.0 for a stable connection. The large battery provides 8 hours of playback after a single charge (1.5 hours) and is also lightweight and comfortable to wear, with a soft touch silicone that you can bend to fit your head.
It is sweatproof and waterproof, so you don't have to worry about it getting ruined if you're caught in the rain or sweat a lot during your workout. The noise-canceling microphone lets you focus on your music without background noise getting in the way.
---
#7 Kuuhsaaez bone conduction headphone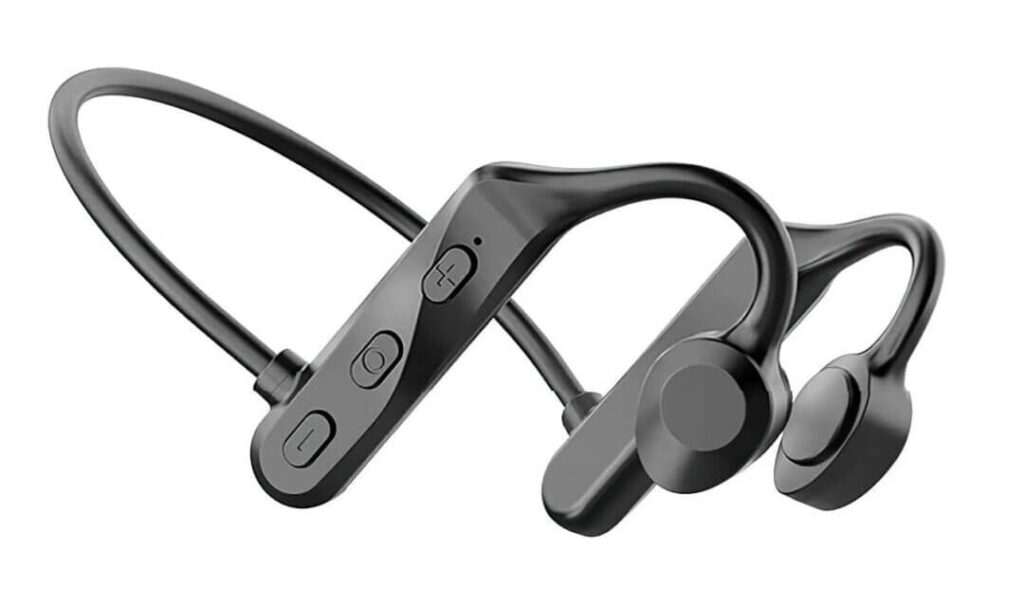 The Kuuhsaaez bone conduction headphone is designed for those who want to enjoy their music while being active. It is slim, comfortable, and lightweight, making it perfect for running and working out.
It is also waterproof and resists sweat, making it durable and long-lasting. The soft buttons make it easy to use, and the included soft case ensures that they are protected when not in use.
---
#8 RR SPORTS bone conduction headphone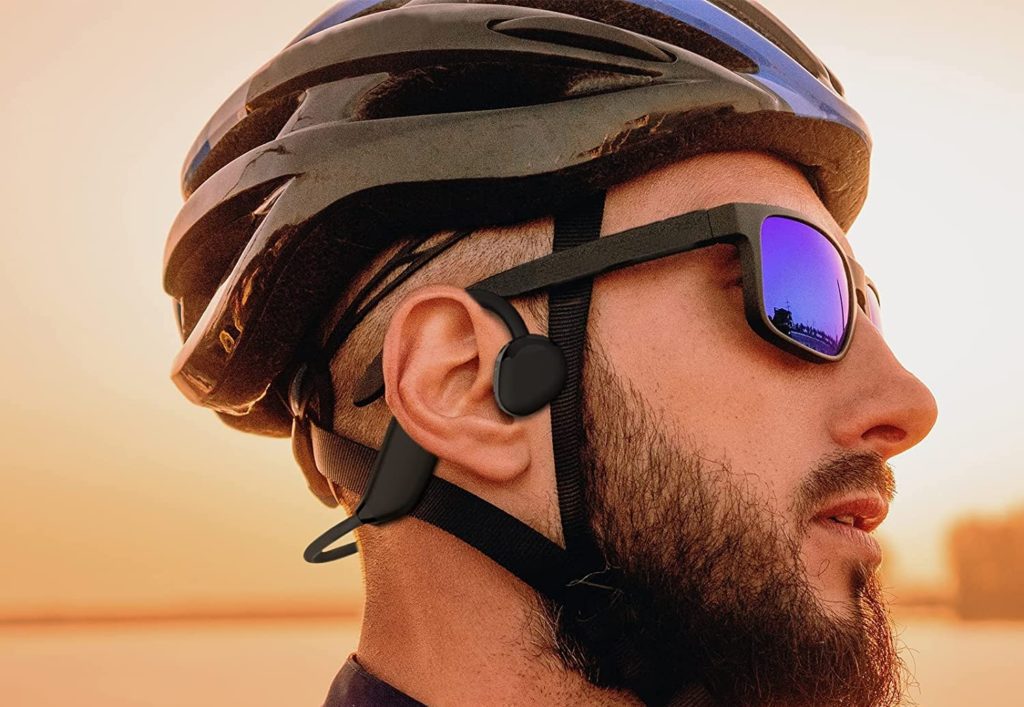 The RR SPORTS bone conduction headphone is a great option for bikers looking for an air conduction headphone that is lightweight at just 28 grams. Thanks to the silicone design, it is comfortable to wear even if you are wearing a helmet or glasses.
The Bluetooth 5.3 lets it automatically connect to your device after it is turned on. It is also PX6 certified waterproof, so you don't have to worry about it getting wet if you are caught in the rain. You can also store it easily as you can bend it 360°.
---
#9 Panadia bone conduction headphone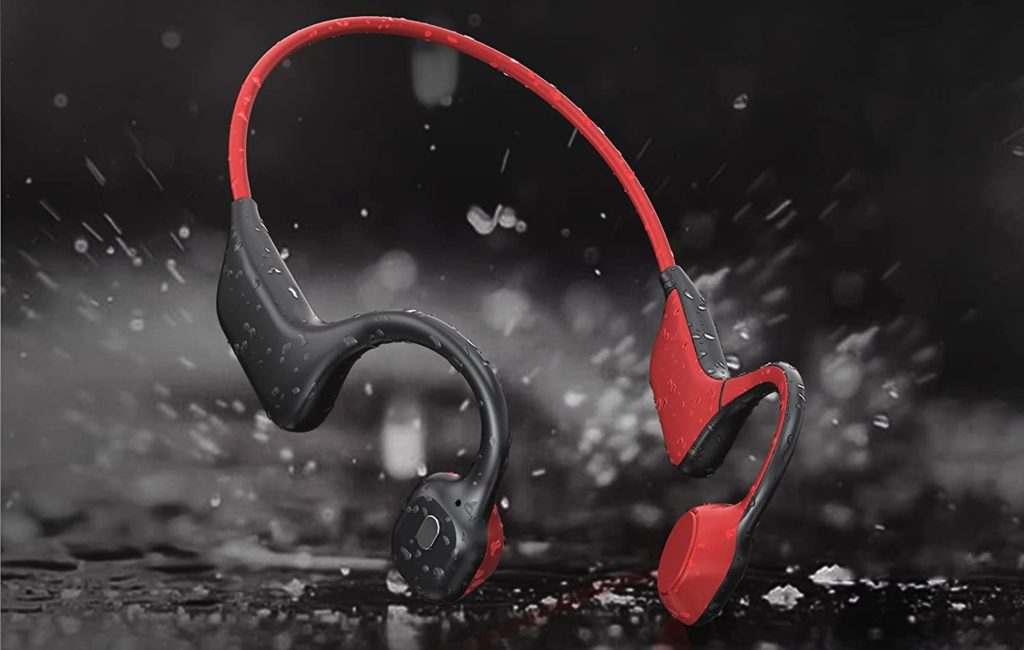 Panadia bone conduction headphone is comfortable and waterproof. It features a built-in CVC 8.0 microphone and noise reduction capabilities, allowing you to hear and answer calls clearly during workouts or in noisy environments.
At just 29 grams, the Panadia is also lightweight and easy to carry with you. Plus, the one-year warranty provides peace of mind in case of any issues.
---
Bone conduction headphones are a great choice for people who are looking for a great pair of headphones that don't touch their ears. They provide clear sound quality and are very comfortable to wear outside, making them a great choice for any music lover who loves to work out.