In this ever-evolving era of technology, our cars have become more than just machines; they're rolling showcases of innovation. The automotive industry is constantly evolving, and with that comes new and innovative car gadgets. And what better place to find some of the coolest car gadgets than on the digital shelves of Amazon?
I've scoured the vast Amazon marketplace to bring you the 10 coolest car gadgets that will give you a thrill ride. From a simple wireless charger to emergency tools, this article has got you covered!
How do I select these gadgets: At Sefsed, the primary goal is to always provide the best gadgets that serve a purpose. I have carefully researched the topic based on the design, price, and value it provides to the car owner. Most of these gadgets are budget-friendly, so you wouldn't have a problem picking one for your car.
Without further ado, let's dive into the list!
Table of Contents
Belkin BoostCharge Pro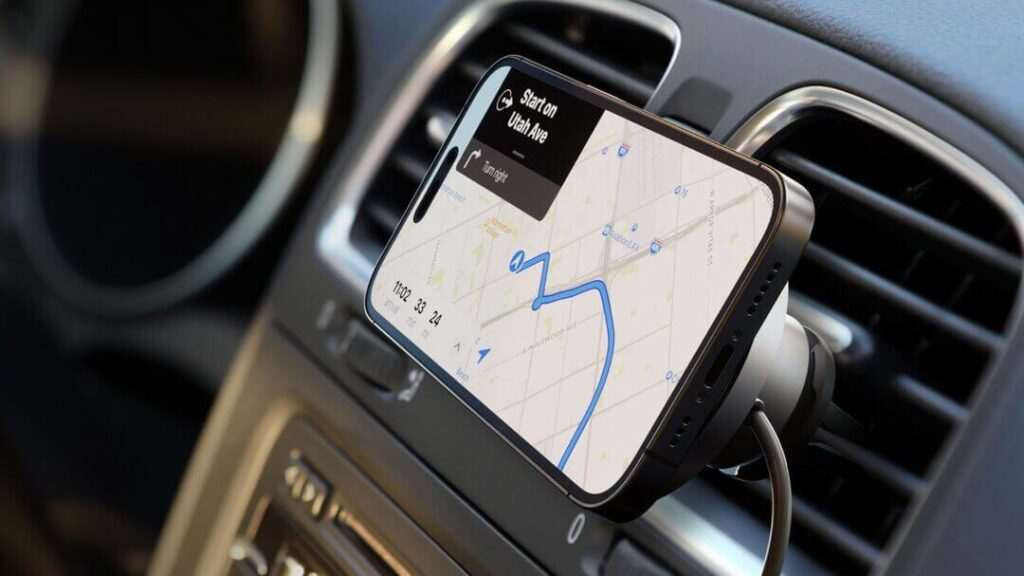 The Belkin BoostCharge magnetic car charger is a game changer, especially if you're on the road a lot like me. It sticks to your vent and phone like a dream and can withstand rough terrains better than most other mounts on the market. It's MagSafe certified, allowing an iPhone 12 or newer to be recharged with 15-watt of power.
The mount is rotatable, meaning one-handed alignment and orientation adjustment shouldn't be an issue. An added bonus? It comes with a 2-year warranty. Considering it's coming from a reputable brand like Belkin, this wireless charging mount is no brainer for every car owner.
---
Fanttik X8 APEX Tire Inflator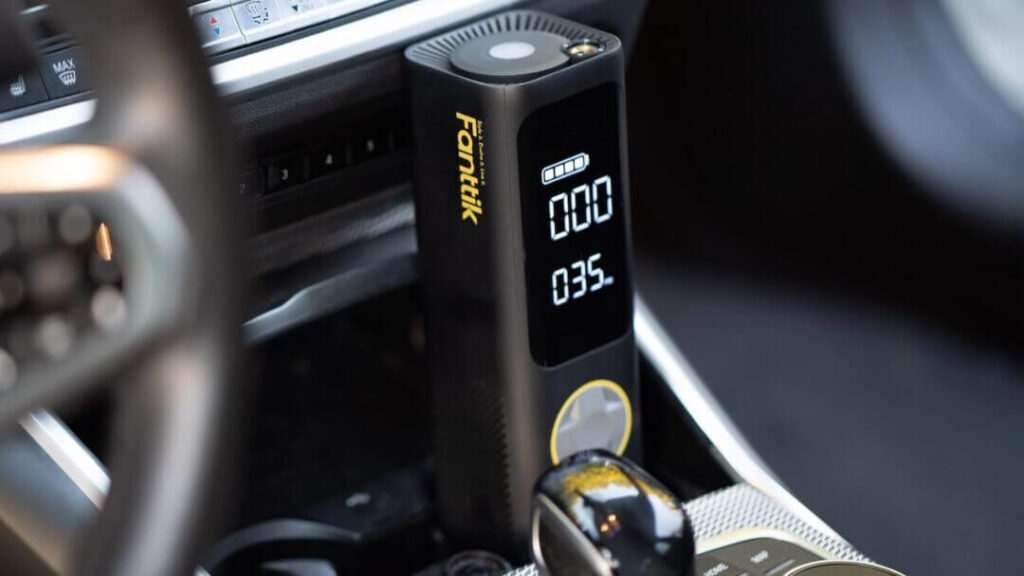 It's the 21st century, and nobody is using a manual hand pump to inflate big car tires. Fanttik X8 Apex is a lifesaver for road-trip warriors facing sudden tire pressure drops. It inflates tires up to twice the speed of standard portable compressors and doesn't need an external power supply, thanks to the robust 7800mAh battery providing up to 40 minutes of runtime.
It's easy to operate with 4 preset inflation modes and a manual mode for custom pressure settings. Interestingly, it serves more than just inflating tires. You may also use it as an emergency power supply for your phone, making it a neat addition to your gadget collection.
---
DOMETIC CCF-T Console Refrigerator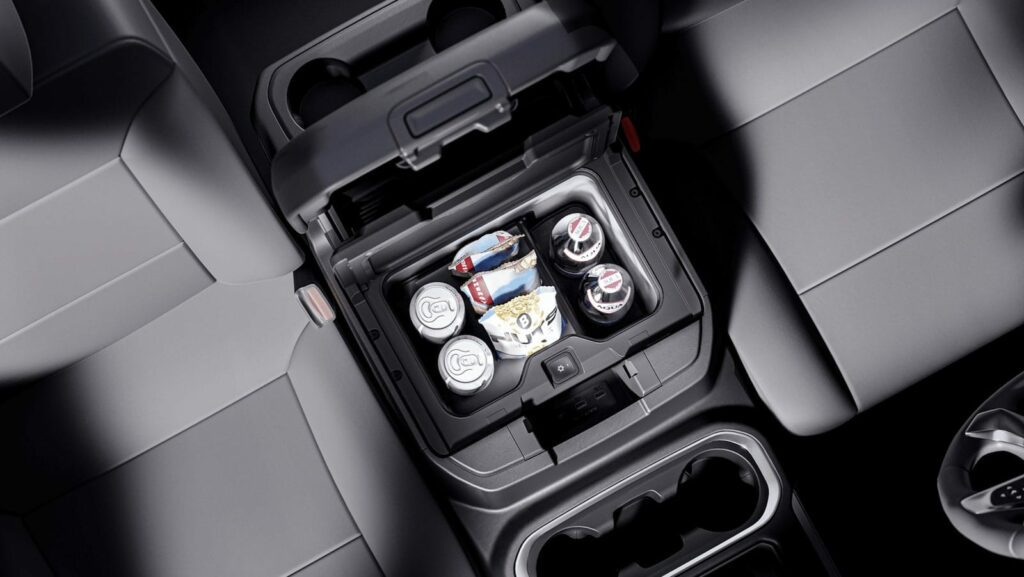 If you often endure a very long road trip under the summer heat, it seems like the Dometic CCF-T Center Console Refrigerator is a must-have gadget for your car. It's easy to install and fits reasonably-sized vehicles like the popular Ford F-150 Raptor. I was impressed by its ability to chill beverages within 20 minutes and maintain a cool temperature even when the vehicle is turned off.
This fridge is perfect for road trips and storing cold drinks on the go, especially in hot weather. It even passed the 24-hour coolness test, keeping cans of drinks cool after a hot day. The fridge is also reported to be relatively silent while in operation.
Please note that only a limited number of cars can be equipped with this fridge. Visit their product page to see if your car model is listed.
---
Ring Dual-Facing Dashboard Camera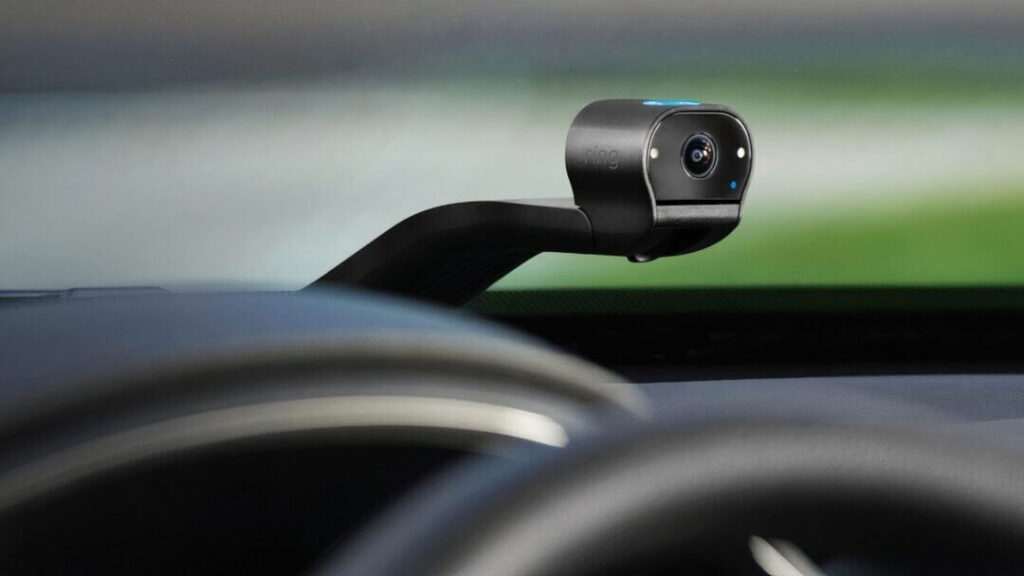 For security reasons, a dashboard camera is a must-have item these days. But this camera makes sure both sides are covered. The Car Cam by Ring is a dual-facing vehicle security camera that keeps your car safe 24/7.
It records movement in HD, sends real-time alerts when motion is detected, and allows you to check in anytime with its live view feature. It's ideal for keeping track of what's happening inside and outside your car, and even features a privacy cover for when you want to block the camera.
---
Vivint Car Guard & Diagnostic Tool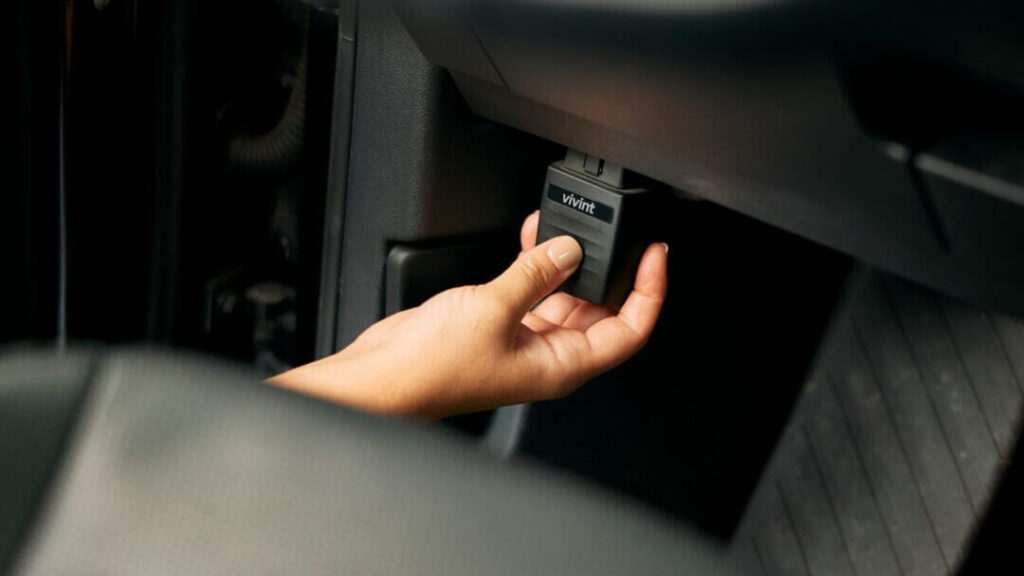 For a long car trip, it's always a good idea to keep track of your vehicle's condition. Vivint Car Guard diagnoses car issues through the app, getting to know specific problems and ensuring quicker fixes. Additionally, it provides all-around vehicle protection you can monitor from your phone. You may receive alerts if your car is bumped, towed, or stolen, anywhere, anytime.
Using GPS location tracking, it knows exactly where your vehicle is, perfect for parents of teen drivers. The device can activate additional security, like recording video if your car is disturbed.
---
SureCall N-Range 2.0 Cell Signal Booster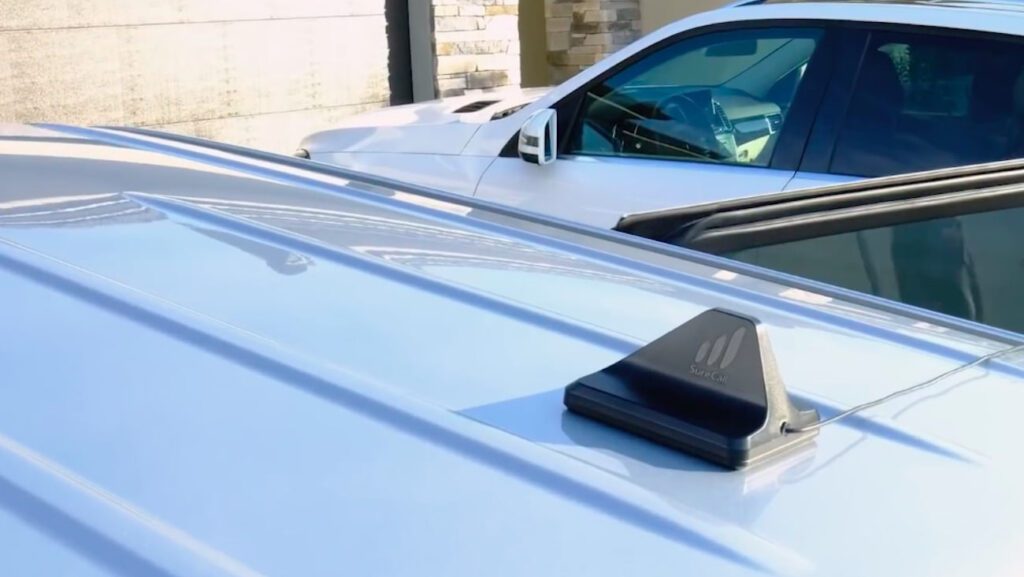 Almost anything that stands between your phone and the cell tower will block or weaken the signal, and your car is not an exception. SureCall N-Range 2.0 is a cool car gadget that enhances cell reception, making it ideal for rural adventure where the signal could be spotty. It's easy to transfer between vehicles and can also be used as a hotspot.
However, user experience varies; some love it and others find the performance doesn't justify its hefty price. Regardless, I think it's a gadget worth considering to stay connected.
---
Ceeniu Smart Car Air Freshener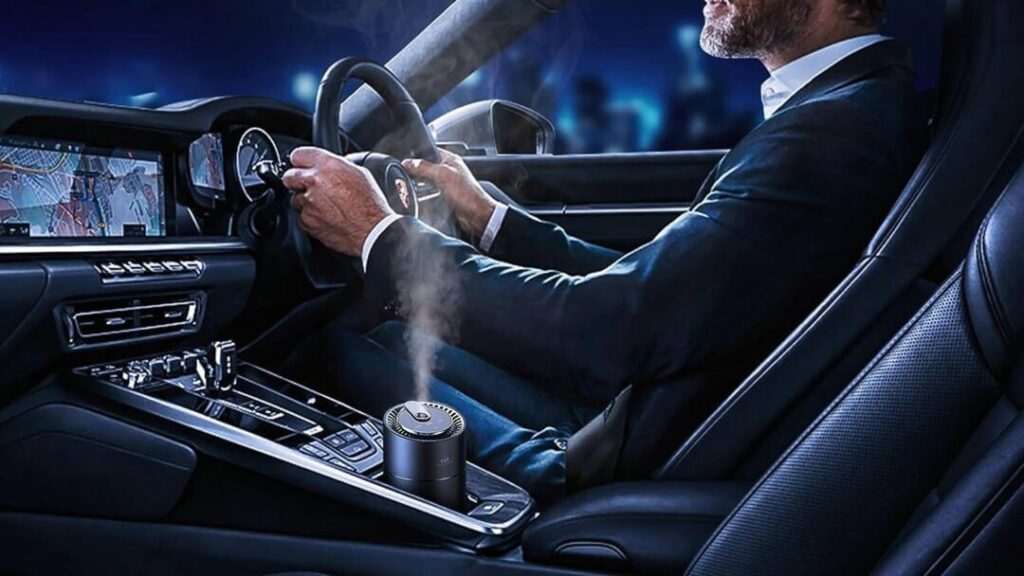 The Ceeniu Smart Car Air Freshener is a game-changer for keeping your vehicle smelling pleasant. With its wireless design and intuitive sensor technology, this device releases a soothing scent literally as soon as you open your car door.
It can "puff" out nice fragrance at low, high, or smart speed settings, with the smart setting activating upon detecting motion. The air freshener offers three variants, including Bamboo Forest, Cologne, and Lavender Dream which makes your driving experience soothing and more pleasant.
---
Garmin RV 895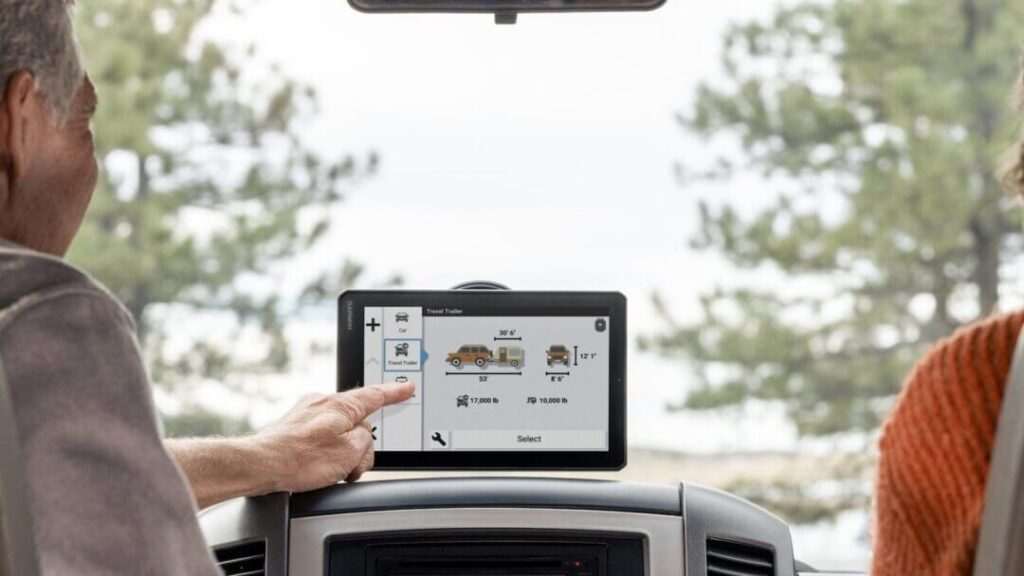 The Garmin RV 895 is perfect for those with a 24′ travel trailer or bigger. This advanced gadget will make your road trips super pleasant and less stressful. It provides explicit directions to avoid places that are impossible to navigate a trailer through.
It allows you to enter details about your trailer and tow vehicle, including width, height, and weight, ensuring safe travels. With features like finding nearby gas stations, campgrounds, and even giving you information on your speed vs. the posted limit, this device is a fantastic travel companion.
---
HomeVac H11 Mini Vacuum Cleaner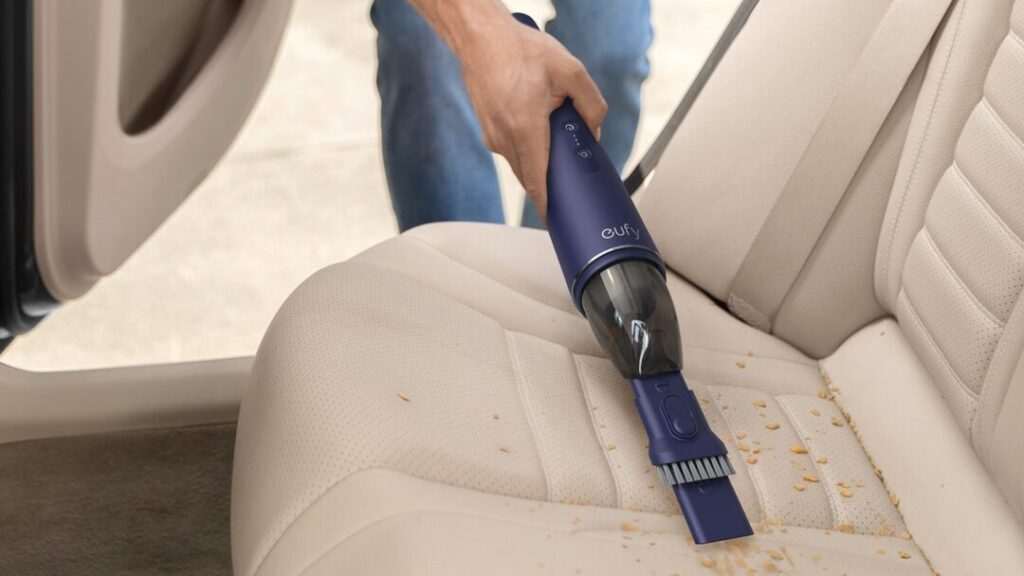 Upgrade your car-cleaning game with the Eufy HomeVac H11 redesigned handheld vacuum cleaner. It's sleek, powerful, and incredibly compact — ideal for on-the-go tidying. With a whopping 5.500 Pa suction power, it effortlessly tackles food crumbs and dog hair from the car's seat.
Moreover, it has a 2-in-1 crevice tool that helps you reach deep corners, ensuring thorough cleaning. Despite some initial design hiccups, this vacuum has returned with an improved model that customers love.
---
Ztylus Stinger Car Emergency Tool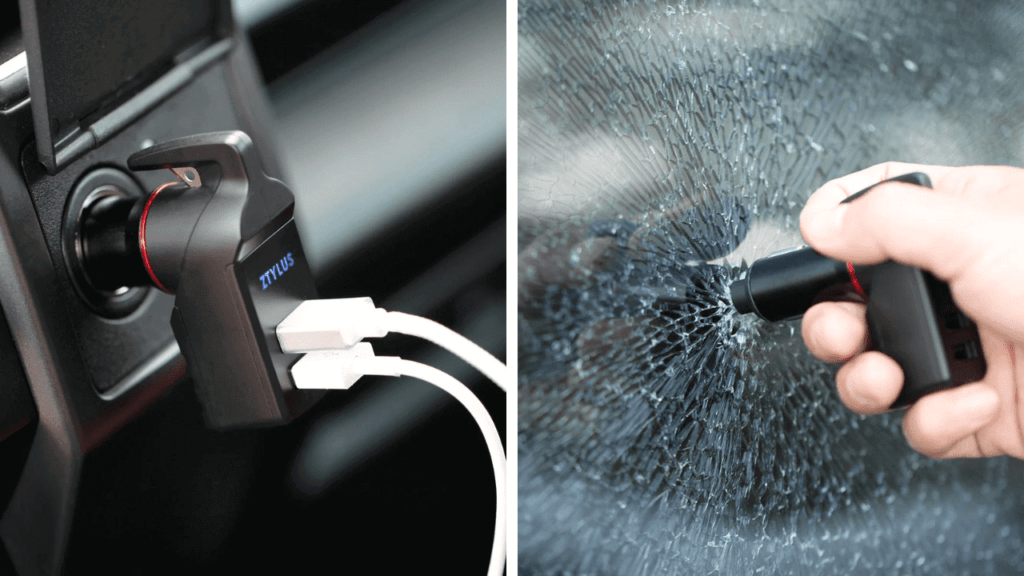 The Ztylus Stinger is a potentially lifesaving gadget that every car owner should consider. It functions as a rapid window breaker and seatbelt cutter in emergencies, all while fitting conveniently in your regular 12V outlet socket, which is helpful for recharging your gadgets.
It might not be the fastest charger around, but its safety features balance things out. It's not every day we can see an emergency gadget still being useful beyond the emergencies. Ultimately, this gadget will give every car owner peace of mind.
---
So, there you have it! Several interesting gadgets you might want to have in your car. I hope this listicle helps you, and if it does, check out travel percussion massagers to relieve muscle after a long drive.