Pros
Perfectly comfortable on the grip
Button positions are nicely placed
RGB light can be turned off
Battery life surprisingly well
Rechargeable battery
Cons
Only up to 1600 DPI
The maximum rate is just 125 Hz
It's not technically RGB you might expect
One by one, ergonomic mice emerge from various brands, and one that pretty bold is Delux. The manufacturer isn't a new player in the computer peripheral industry as it was firstly founded in 1994. But their mice lineup recently gains quite a lot of attention thanks to their ergonomic design that feels premium yet relatively affordable.
For the first time, I tried Delux M618D, an ergonomic mouse with a simple design that tries to find itself in the middle between productivity and gaming. After about three weeks of using the product, here is my quick review of Delux M618.
Delux copying design from Logitech?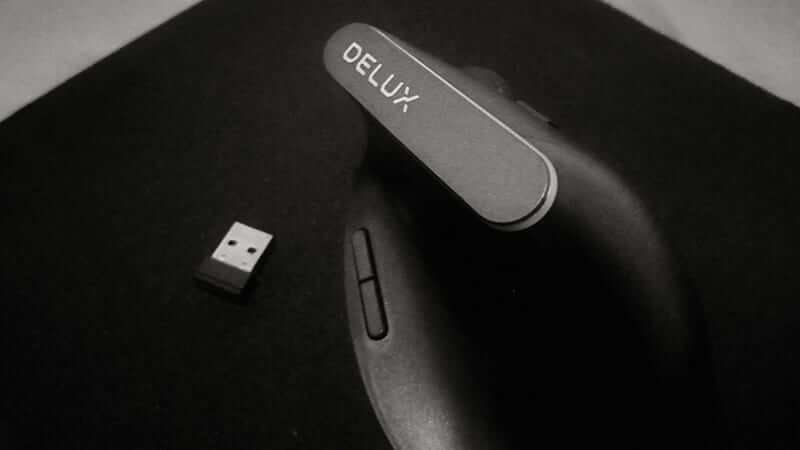 Right out of the box, M618 is strikingly similar to Logitech MX Vertical which four times more expensive. Aside from the extra buttons, both mice adopted a 57° angle to improve wrist posture and reduce fatigue The USB-C recharging port also located on the front to allow continuous use while recharging at the same time.
One more unique feature that both products share is the flat side on the top showing their respective logo. While MX Vertical has a DPI button, M618 offers nothing other than the RGB light to make it look cooler — depending on your preference, of course.
And speaking about RGB, it's actually not in the same realm with premium gaming peripherals like Razer. The light is static and there is no way to customize them. At best, it completes your RGB setup, while at worst it's just draining the battery power for non-essential stuff.
Luckily, the RGB can be turned off by pressing the forward and backward buttons simultaneously. I have been using it with RGB off every day for three weeks and still holding up. I do appreciate that this class of reliability is quite rare in the same price range.
It's so comfortable, never had any palm strain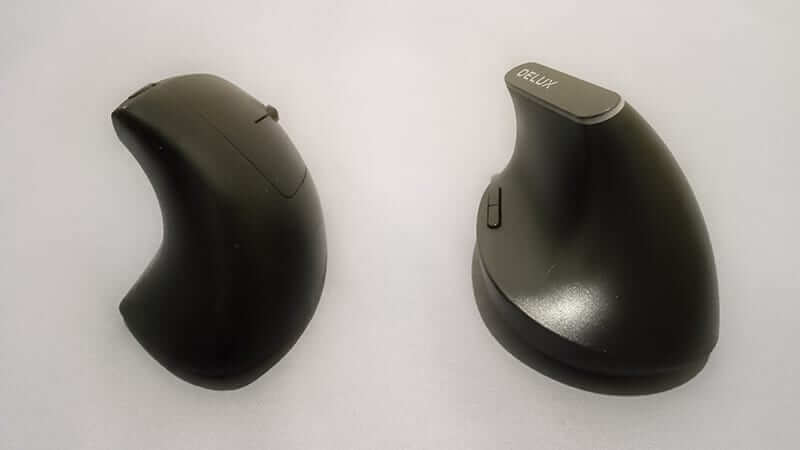 Another advantage of having a somewhat similar shape to its premium counterpart is that the design is proven to be healthful to avoid discomfort, especially when working for long hours. I found my palm perfectly fits the mouse and all the buttons are within reach.
The forward and backward buttons are regrettably too close to the thumb rest which may lead to an accidental click. Though, up until the writing of this review, I never have one and shouldn't be as these buttons are quite rigid thus needs a bit more force to register. Like many mice in the market, the DPI button is positioned at the bottom side of the scroll wheel which is perfectly normal.
Sadly, M618D only offers sensitivity levels up to 1600 DPI. It's not inherently bad, but just for a product marketed as ergonomic, having a higher DPI could reduce hand movement for the same cursor distance. I really wish it has 2000 or more DPI, but for now, I'm sticking with Windows' mouse setting to artificially amplify the sensitivity.
Despite its RGB feature, it's not intended for gaming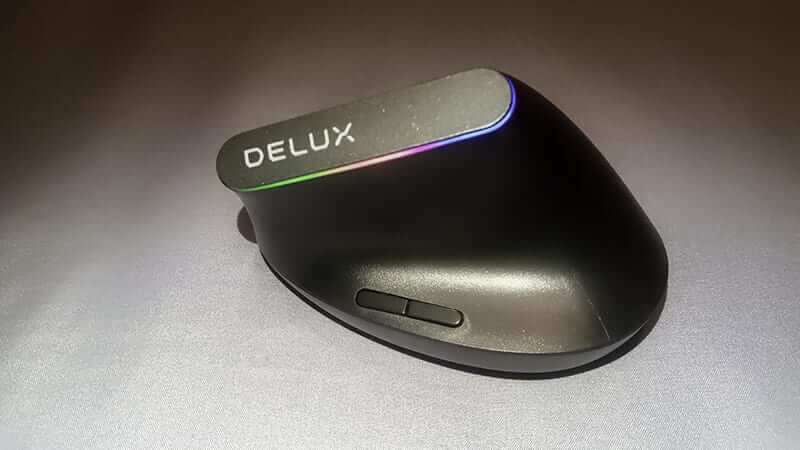 On top of the unexceptional 1600 DPI, M618D is not forged for gaming. In the modern term, a gaming mouse often has 1 ms of input delay. That means when you move the mouse, it would take 1 ms to register to the system — that's 1/1000th of a second! This kind of responsivity become a new standard for fast-paced games like Fortnite and PUBG.
From my test on mouse rate checker, the M618D sensor received 125 MHz of meaning it would take an entire 8 ms from registering to the system. Although most people can barely notice the difference between 1 ms and 8 ms, for those who can, slower rates will introduce a noticeable delay and drive players to be less competitive.
Also, it's kind of a shame portraying this product with RGB lights, a feature that is commonly used for gaming-oriented products while under the hood, this mouse belongs to office work.
Conclusion
For a mouse priced at $24,99, Delux M618D does offer a solid battery life and perfectly ergonomic design. If you looking for an affordable and remarkably comfortable mouse for working, then this could be your best option. But if you expect something with more sophisticated specs for gaming while promising a strain-less experience, you better off with M618 Plus.