Besides offering good audio quality, earbuds nowadays also provide convenience and flexibility to their users. Utilizing the newest Bluetooth technology, some earbuds can be used wirelessly, giving you freedom from tangled cables problem. Even so, there are issues when you are in a continuous and active movement where the earbuds can fall and slip from your ears. Thanks to the ear hook feature, it can now securely fit and stay in your ear.
Many brands offer their own ear-hooked earbuds with different shapes, features, and sizes. There is no perfect product that perfect for everyone. To get the best fit, you have to consider its build quality, the battery capacity, and of course, the sound quality. Then if you want to have the most comfortable one, the ear tips provided and ear hook flexibility can be your priority feature checklist.
Here are recommendations for the best earbuds with ear hooks to prevent slipping.
#1 Tranya T40 Wireless Earbuds with Ear Hooks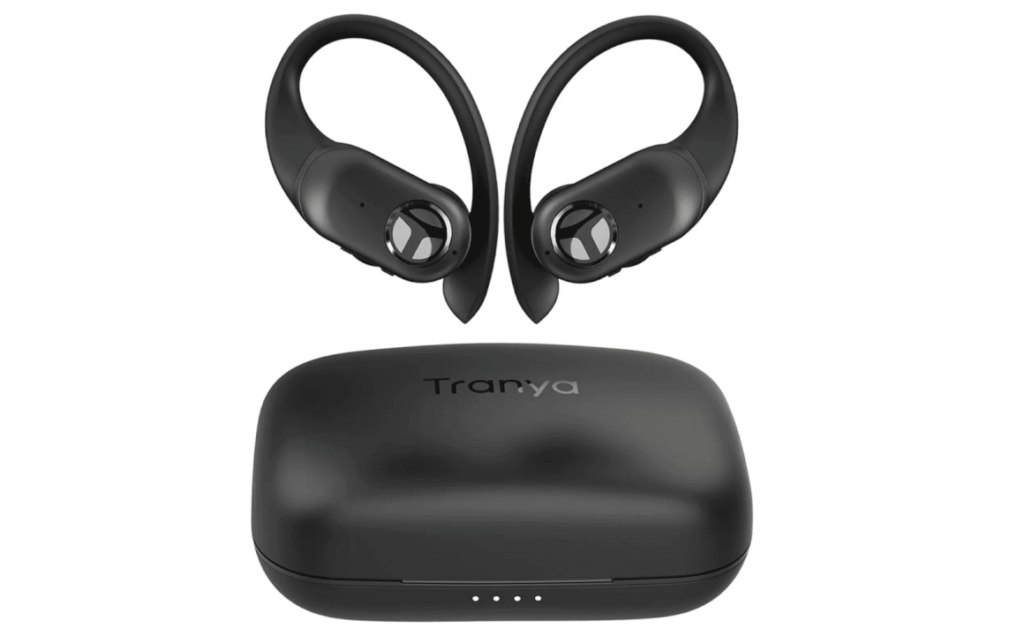 Comes with 13 mm of an advanced driver, the Tranya T40 wireless earbud is able to deliver premium sound that is perfect for music, deep bass, and crisp treble. It is equipped with a multifunction button which can be used for music and call control. Since it uses the physical button type, the control performance will be more accurate than the touch type. With the IPX5 waterproof rating and nano-coating design, you won't have to worry when heavy rain comes.
This wireless earbud has a soft and flexible ear hook in a light design, preventing it from falling while you move, walk, and exercise. Three silicone ear tips are provided in different sizes in the package. This accessory will help you to get the best suit so it can firmly stay in your ear and is convenient to use for a long time. You can use this earbud continuously for 8 hours on a single charge and extend it to 40 hours with the charging case.
---
#2 Soundcore by Anker Sport X10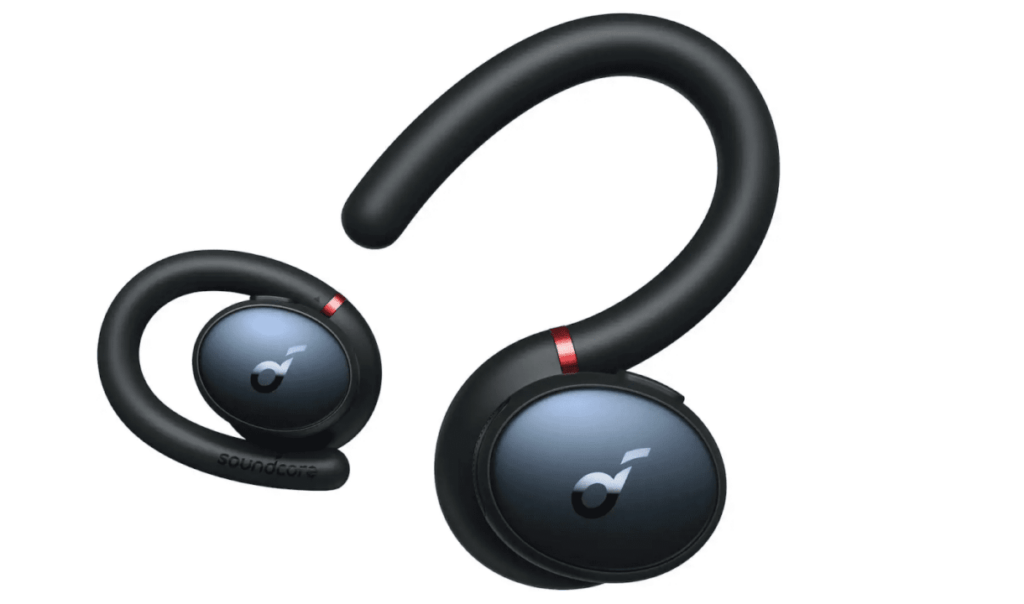 Provided with 210-degree rotatable ear hooks, you can set this earbud to suit in your ears perfectly. These unique and lightweight features allow you to wear this earbud comfortably and securely without worrying about falling. Using the dynamic acoustic system, the bass performance is twice improved without disturbing the clarity of mids and treble. Moreover, its BassUp technology is able to enhance bass quality in real-time and continuously.
Featuring an IPX7 rating, this earbud is fully waterproof and can prevent liquid from entering. For another protection, the Soundcore brand installed the exclusive SweatGuard technology to defend against corrosivity. You can use this earbud for 8 hours on a single charge or 32 hours with its charging case. You can download and activate the apps if you like to use a personalized app experience.
---
#3 Powerbeats Pro Wireless Earbuds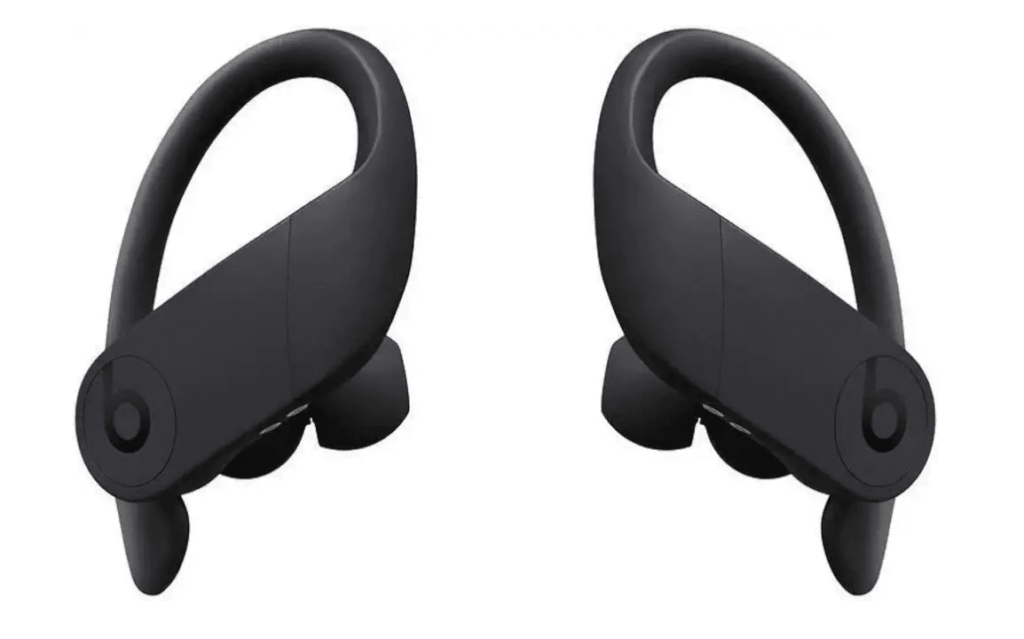 This wireless earbud from the Beats brand is equipped with a secure fit ear hook to prevent it from slipping. Since it is adjustable and has a lightweight design, you can listen to any audio comfortably and stable. Plus, this ear hook comes with a reinforced design to stand against sweat and water. Four color variants are available: black, cloud pink, ivory, and navy.
Featuring the Apple H1 headphone chip and Class 1 Bluetooth, this earbud can be used for extended range and fewer dropouts. This feature helps you stay connected as you move with clear sound. Each earbud has a volume and track control, allowing you to adjust your playlist without opening your device. Beats claimed that this product has up to 9 hours of listening time and can be 24 hours with its charging case combined. Powerbeats Pro is compatible with iOS and Android devices using Bluetooth connectivity.
---
#4 Skullcandy Push Active True Wireless in-Ear Earbud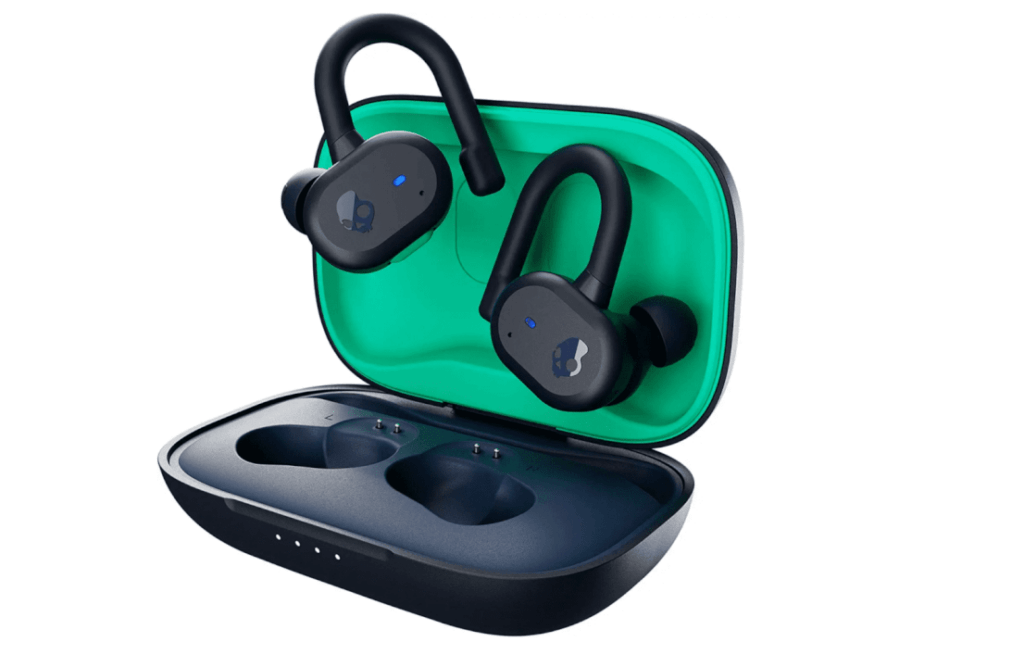 Engineered with tremendous battery capacity, this earbud can be used for up to 44 hours of listening time. It also can tell you how much battery is left every time you take them from the charging case. This Skullcandy work is equipped with the Skull iQ Smart Feature Technology, which allows you to do hands-free voice control. You will never have to open your paired device again to control what you will listen to.
Not only featuring an intelligent system, this earbud is also equipped with a full suite of sweet features. You can share audio with a friend in real-time, activate the assistant, and trigger the camera. This device is unique because you don't have to buy a new earbud to get the latest feature. You only need to download and update the Skullcandy apps, where everything is at your fingertips.
---
#5 Cleer Audio ARC True Wireless Headphones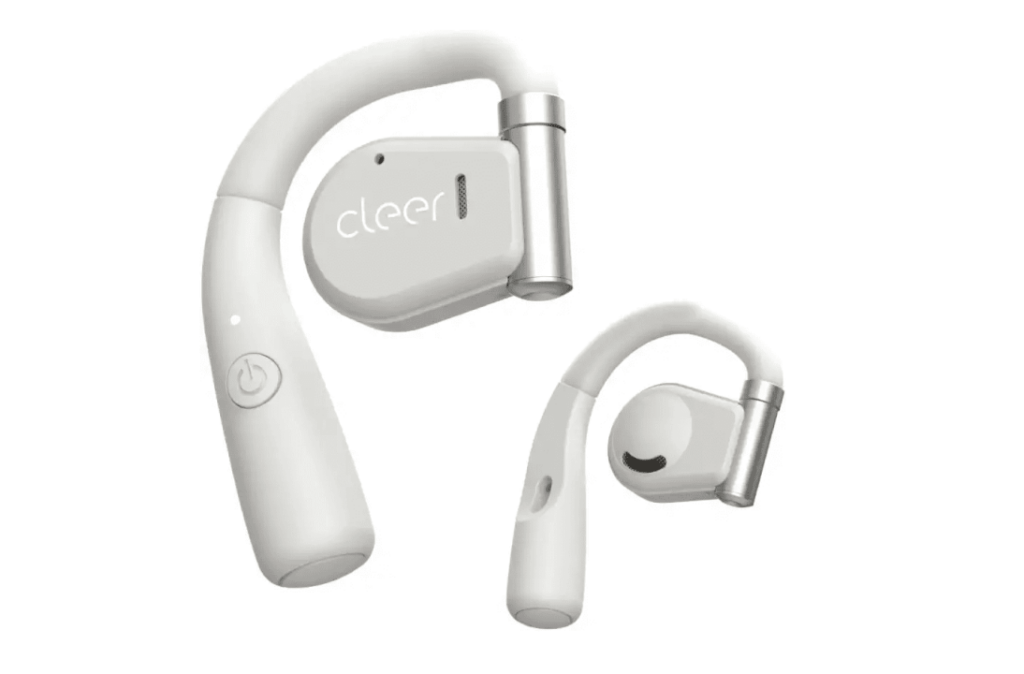 The Cleer ARC earbud is equipped with a twisted hook and open ear feature where it can securely fit into your ears without bothering and with no pinching. This feature ensures you enjoy listening to audio, music, or podcast while driving since you can still hear your surroundings. This earbud can be paired with Bluetooth 5.0 connectivity technology to your device without staying close by.
Supported by the Arc's 16.2 mm neodymium drivers, the sound is rich and detailed without losing volume and bass quality. You can connect to the Cleer+ app to do custom settings or adjust the EQ to meet your preferred personal settings. The Cleer brand offers 7 hours of playtime per single charge. Its quick charge feature allows you to get 1 hour of playback time with only 10 minutes of charging.
---
#6 Tribit MoveBuds H1 Wireless Earbuds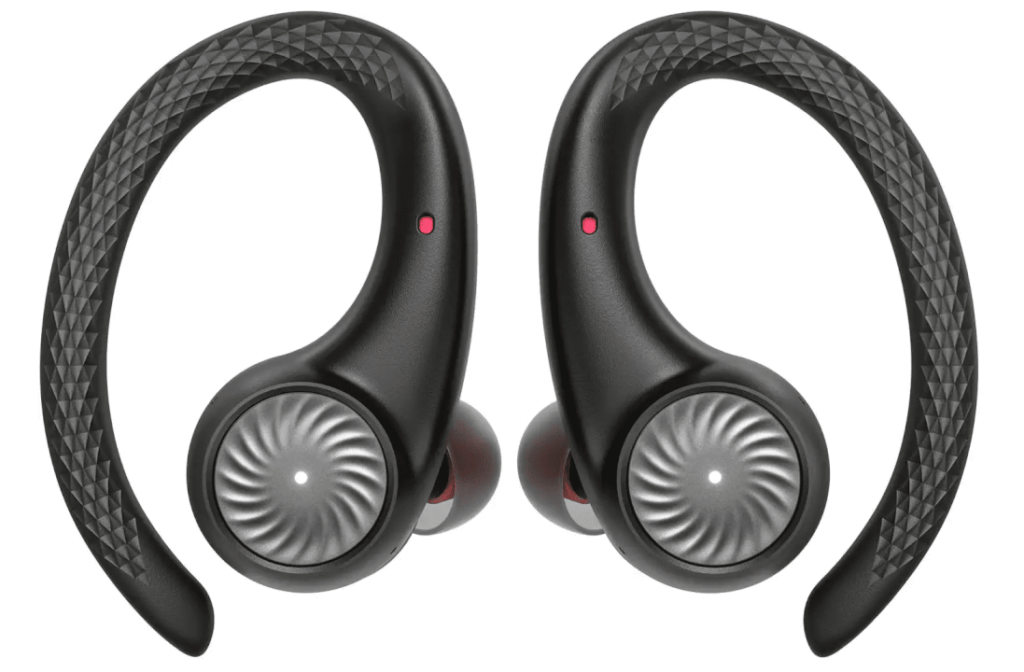 Comes with the IPX8 rating and SGS-certified feature, this earbud has the highest waterproof ability against rain. Designed for intense sports usage, this wireless earbud offers up to 15 hours of continuous playtime and 65 hours combined with the charging case. You can quickly turn on and off both earbuds separately.
Using robust technology of Bluetooth 5.2 connectivity, it is guaranteed to give fluent audio quality, even when used during driving, riding, or running. It is also equipped with transparency mode, which allows you to hear ambient sound when needed. You can adjust the settings, control, EQ, and listening mode through the Tribit App provided. This earbud applies Qualcomm Apt-X decoding to deliver true sound quality and cancel 90% of background noises.
---
#7 Anker Soundcore Spirit X2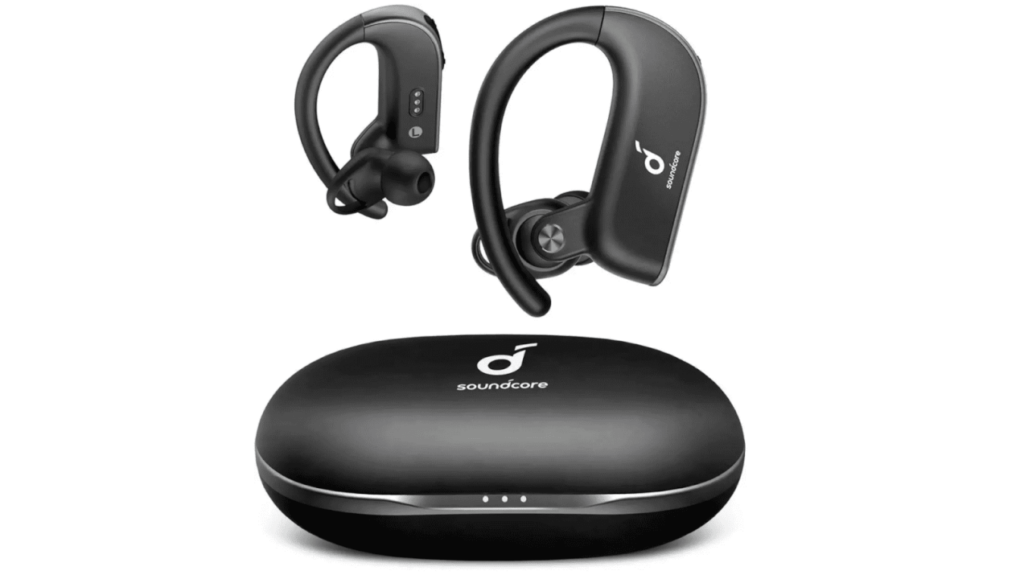 Geared up with the Bass Turbo technology, this hooked earbud offers an acoustic chamber behind the 12 mm driver to add more powerful bass resonance. Combined with the Bass Up feature, you can enjoy more bass intensity through its custom algorithm. Comes with the IP68 rating of protection, this earbud can stand against dust and water. Its Sweat Guard technology gives additional support to resist the corrosive from sweat. Moreover, the submarine structure and hydrophobic nano-coating are claimed to make it last 100 times longer than an ordinary earbud.
The Soundcore brand claims you can use this earbud for up to 9 hours of listening time from a single charge. While combined with the charging case, it can be boosted to 36 hours. Designed to give extra comfort and a secure fit, this earbud is equipped with flexible ear tips and ear hooks. Noise cancellation in this device ensures that your voice is clear even in a noisy environment.
---
#8 JBL Endurance Peak II
This earbud comes with the "Make every workout count" tagline and is developed for serious workout gear. Using the Pure Bass technology, JBL Endurance Peak II offers powerful bass to give an extra boost to your audio listened. The ear hook is designed to provide an adjustable earbud that fits securely in your ear and makes it never fall out. Featured with dual connect technology, you can take calls, adjust volume, or use your voice assistant on both ears, no matter which bud you take out from the case.
You can get 6 hours of listening time from a single charge, which can be 30 hours combined with its charging case. The IPX7 rating protection helps you protect against rain, water, and sweat. Its hands-free stereo calls and voice assistant access enable you to stay in contact with friends without opening your device and disturbing your workout momentum.
---