Are you tired of hauling around bulky power banks that take up way too much room in your bag or pocket? Well, we've got some good news for you! We've scoured the internet to find the thinnest and most compact power banks on the market, so you can keep your devices charged without sacrificing precious space.
From ultra-slim models that are as thin as a credit card to sleek designs that are barely noticeable in your pocket, we've got 7 incredibly thin power banks that you can buy today. So, whether you're looking for a backup charger for your phone or a portable battery pack for your camera, we've got you covered with these super slim options.
Table of Contents
Anker 622 MagGo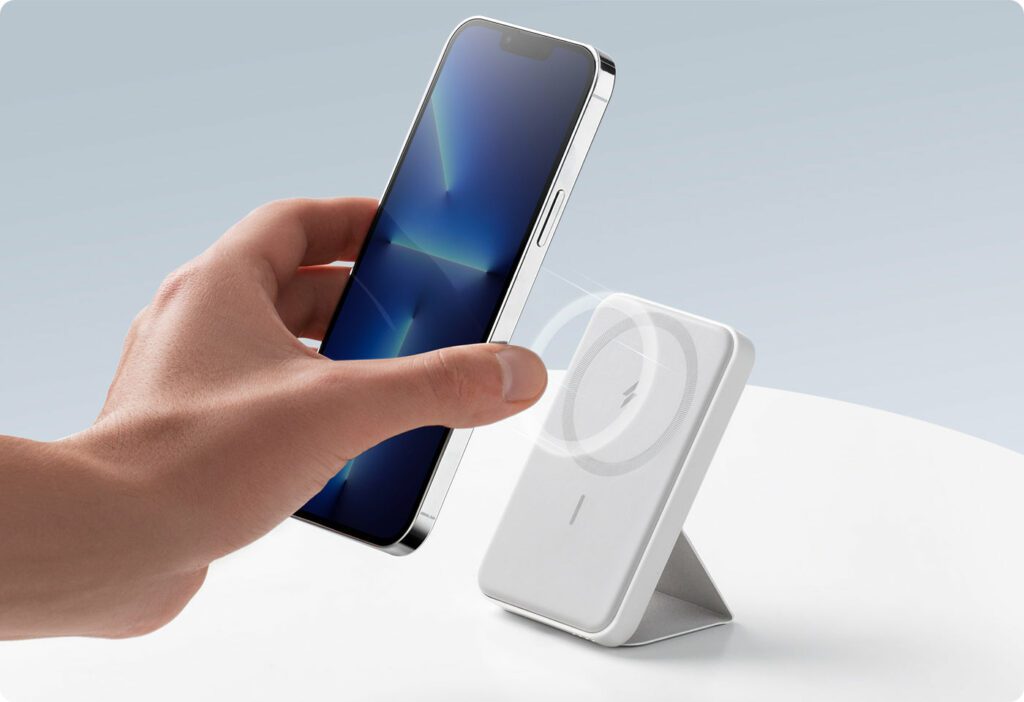 The Anker Magnetic Foldable Wireless Charger is a sleek and lightweight device that provides efficient charging for your iPhone 12, 13, and 14 models. The portable charger has a thickness of 12.7 millimeters which may sound a lot but it's actually extremely thin considering its wireless charging capability and 5000mAh capacity.
The foldable design allows for easy viewing while charging, and the built-in magnetic attraction keeps your device securely in place. This charger is perfect for those who are always on the go and want a convenient and efficient way to charge their devices.
---
TNTOR 10000mAh Slim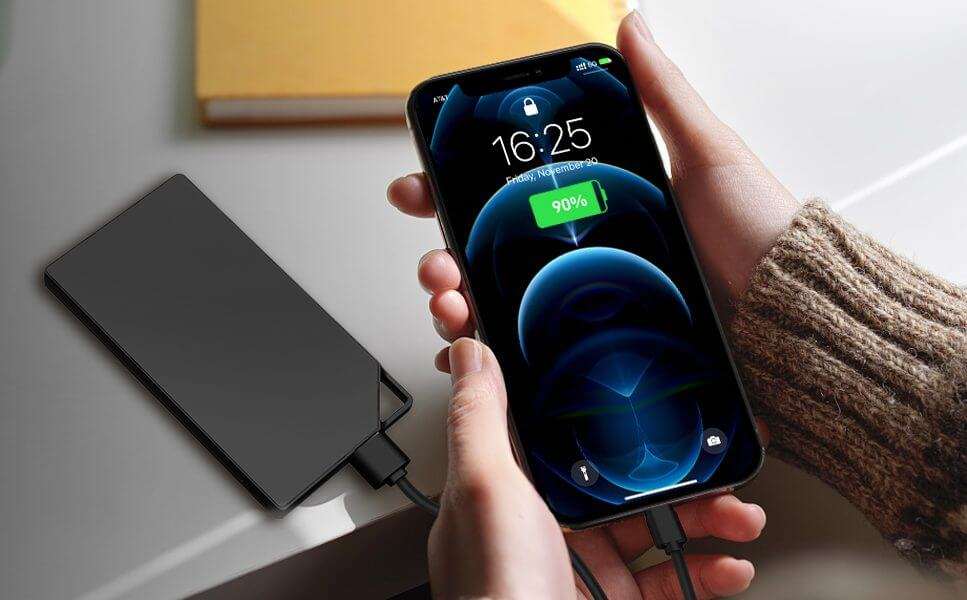 The TNTOR 10000mAh Portable Charger is the perfect accessory for those looking for a compact and lightweight power bank. Weighing in at only 6.3 ounces or 178 grams, it can easily be attached to the back of a Steam Deck for long gaming sessions.
This ultra-slim battery pack fits comfortably in the palm of your hand and can fit in the Steam Deck case. The 5V charging capacity of the battery pack may be slightly lower than most chargers, but this small detail is insignificant. If you want a power bank for your Steam Deck, choose TNTOR 10000mAh Portable Charger.
---
Auskang 5000mAh Ultra Thin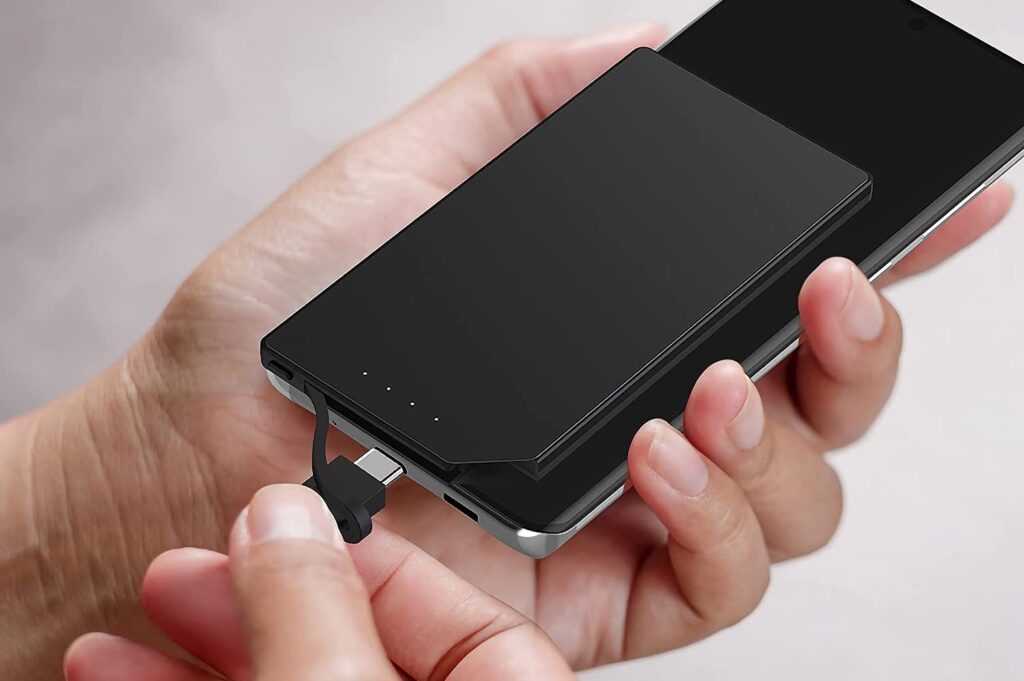 The Auskang Portable Charger is a slim and lightweight power bank, with a capacity of 5000mAh. It has a unique side male connector design that easily connects to your smartphone. The built-in cable makes it a hassle-free experience. It is perfect for emergency use and vacations, but may not be suitable for everyday use, as it may charge slowly.
It is approximately the same size as a credit card and weighs about as much as a feather. It offers two versions for iPhone and Android with USB-C. This portable charger is ideal for those who need to keep their phone charged while on the go.
---
ChargeCard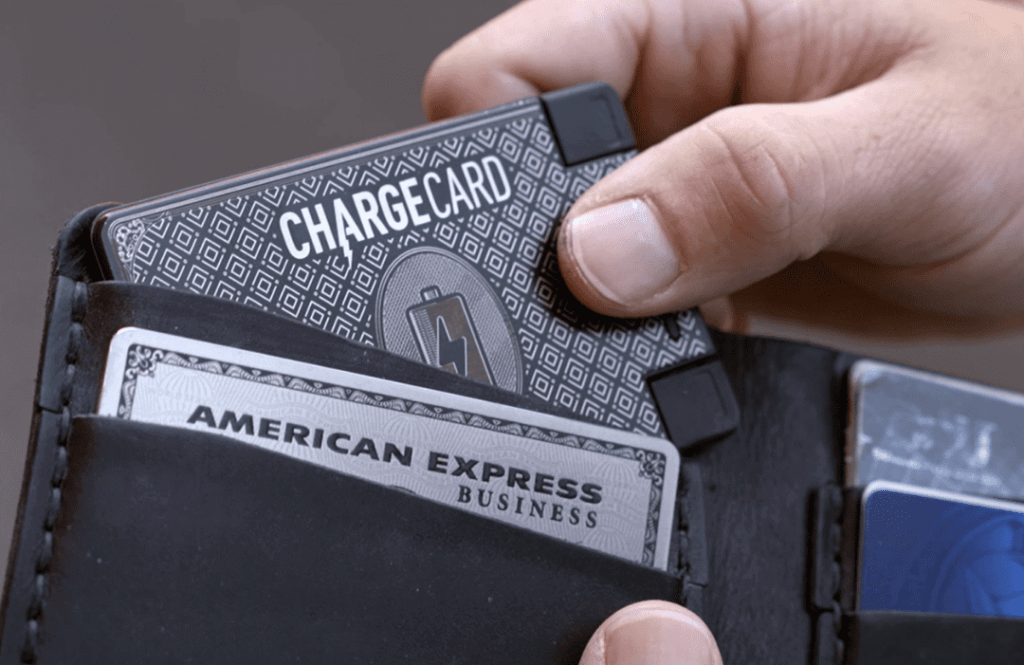 Introducing the ChargeCard, the ultra-thin and powerful credit card-sized phone charger that fits in your wallet or pocket. Weighing only 2.2oz and measuring 3.3″ x 2.3″ x 0.18″, this emergency phone charger can provide a 30%-100% emergency power boost for your Apple, Android, or any other device. With built-in charging cables (USB-C, Lightning, Micro USB), fast charging technology, and a premium stainless steel design, the ChargeCard is engineered to give you the battery boost you need, when you need it.
Don't let a low battery ruin your day again. Take the ChargeCard with you anywhere you go, and enjoy free shipping over $50. This is the world's smallest emergency phone charger, and you can carry an extra charge with you in your pocket. Get your ChargeCard today and enjoy peace of mind on all your adventures.
---
Clutch Charger
The Clutch V3 charger is a small, lightweight, and slim device that can easily fit into your pocket. The charger is compatible with a wide range of devices, including Android and iPhone. It measures just 2.3 x 1.1 x 0.6 inches and weighs only 65 grams, making it the perfect travel companion for anyone who needs to stay connected on the go.
It comes with an attached cable for easy charging and a 3,000 mAh battery, perfect for topping off devices. While it cannot attach other cables for dynamic use and some have durability concerns about its shell, this charger is slim and small for easy storage.
---
TNTOR Ultra Thin Power Bank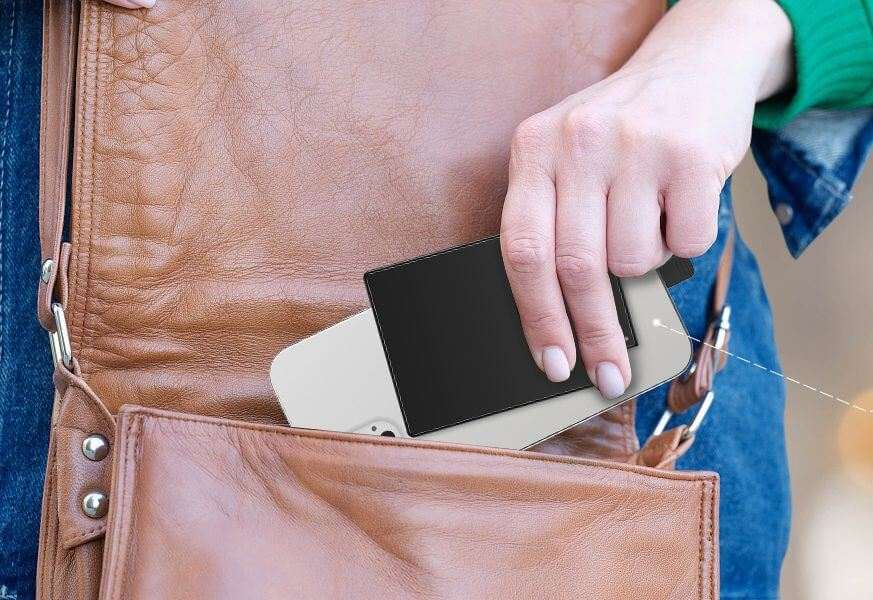 The 2500mAh power bank is 0.16 inches thick or less than 4.1 millimeters. Similar to ChargeCard, this power bank is so thin, it's possible to store it inside your wallet. With a capacity of 2500mAh, you can count on it to keep your electronics up and running. But please note that the manufacturer has only released the Lightning connector option for iPhones.
The power bank is also designed with intelligent safety protection features, protecting against over-charging, over-current, and short circuits. It is backed by a 1-year warranty and certified by multiple organizations.
---
Anker PowerCore Slim 313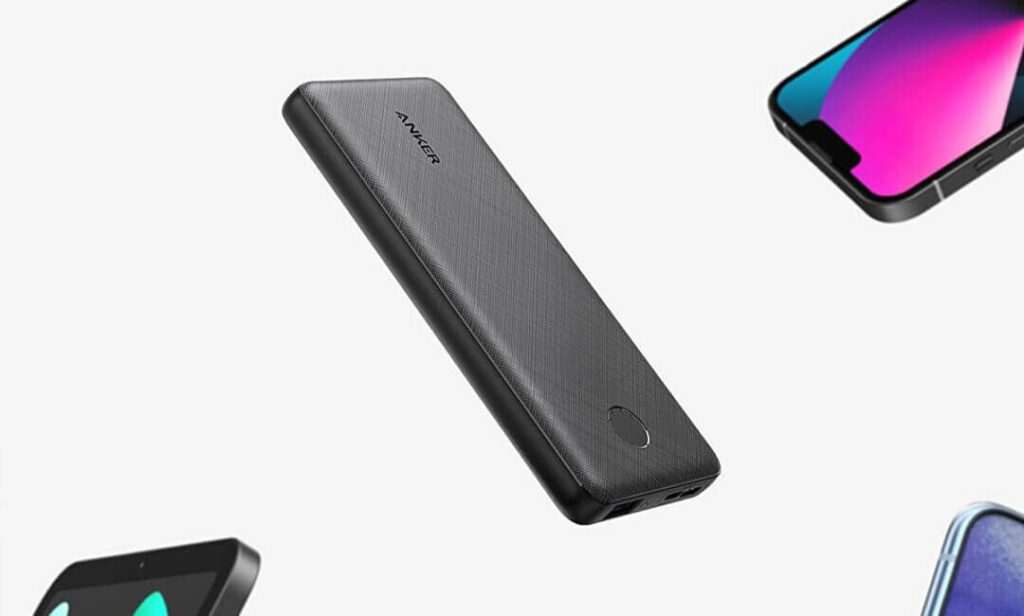 The Anker PowerCore Slim Portable Charger is a small, lightweight, and slim device, perfect for on-the-go charging. Weighing in at just 6.7 oz (189g), it is compact enough to fit in your pocket or bag. With its 10000mAh capacity, it can charge an iPhone 11 twice, a Samsung S10 once, or a Google Pixel 3 twice.
While at a glance, the power bank may look like a typical 10000mAh portable charger, Anker employs some of the best battery technology that is denser to achieve a smaller dimension while retaining maximum power and efficiency.
---