If you're looking for a way to keep your iPhone charged while you're on the go, then you need a MagSafe power bank.
MagSafe power banks are portable chargers that use the MagSafe wireless charging technology to charge your iPhone. MagSafe was developed by Apple, and launched for the Macbook Pro in 2006, to reduce connector damage and power socket.
It is now used for the newer generations of the iPhones, specifically, iPhone 12 and above, to wirelessly charge them in a safer, faster way by securing them on the charging pad and providing 15W of power, which is faster than a Qi wireless charger.
MagSafe-compatible power banks are convenient and easy to use, and they're one of the best ways to keep your iPhone charged while you're on the go. Although choosing one can be tough as there are a lot of them on the market.
To help you with that, we've put together a list of the 7 best MagSafe power banks to help you make the best choice for your needs.
#1 Apple MagSafe Battery Pack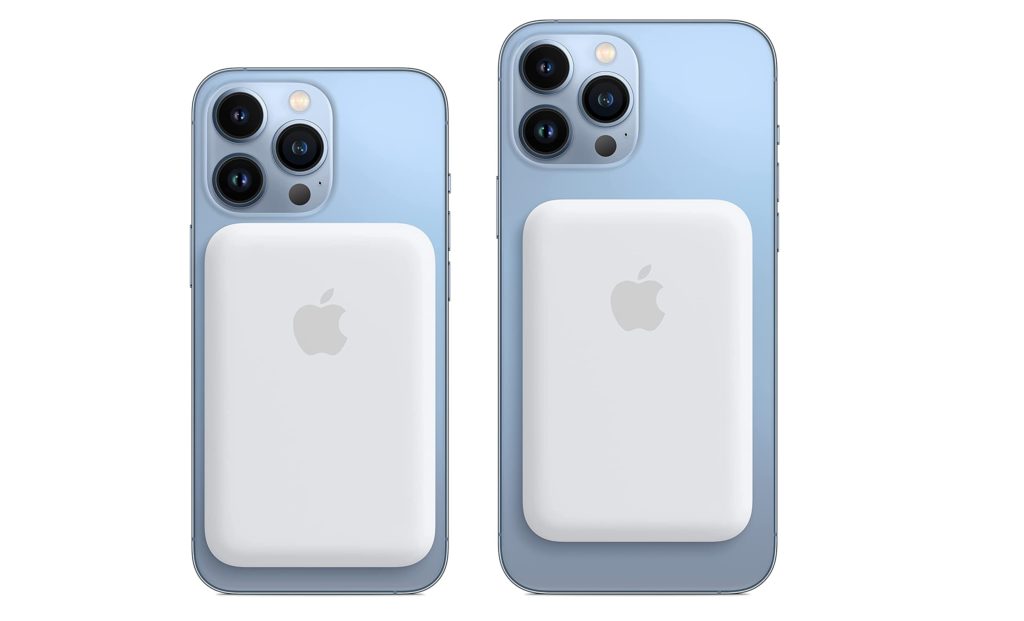 Apple itself produces its own MagSafe power bank. It's called MagSafe Battery Pack and is a secure and reliable option for charging your iPhone. The pack automatically charges your phone, and you don't need to turn it on to charge your phone.
If you need to charge the power bank and your iPhone at the same time, the power bank comes with a 20W power adapter, meaning you can charge both simultaneously. No need to worry about the battery pack interfering with your credit cards, as it is shielded and is designed to protect High Coercivity (HiCo) and Low Coercivity (LoCo) on your cards.
---
#2 Euker Magnetic Wireless Charger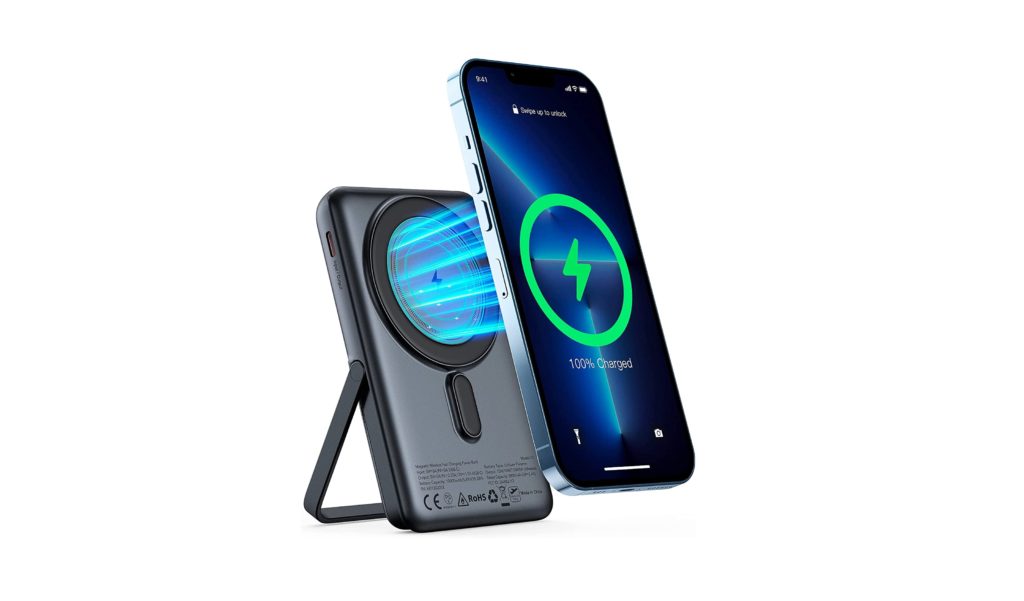 The Euker magnetic wireless charger is a great way to keep your desk organized and your hands-free while you charge your iPhone. The built-in magnetic adsorption technology keeps your phone securely in place while it charges, and the 10000mAh capacity is more than enough to keep your iPhone charged all day.
The charger is also lightweight and compact, making it easy to take with you on the go. Overcharge and overcurrent protection make this charger a safe and reliable way to keep your iPhone charged.
---
#3 Yiisonger's MagSafe Power Bank
The MagSafe power bank by Yiisonger is a great way to keep your iPhone charged when you're on the go. This slim, lightweight power bank has a large 10000mAh capacity, giving you a more long-lasting battery. It can also charge two iPhones and one additional device at the same time.
It features a smart LED display that shows you how much charge is remaining in the power bank, so you'll always know when it's time to recharge. Additionally, the MagSafe power bank has intelligent temperature control and short circuit protection to keep your devices safe while they're being charged.
---
#4 Baseus's MagSafe Power Bank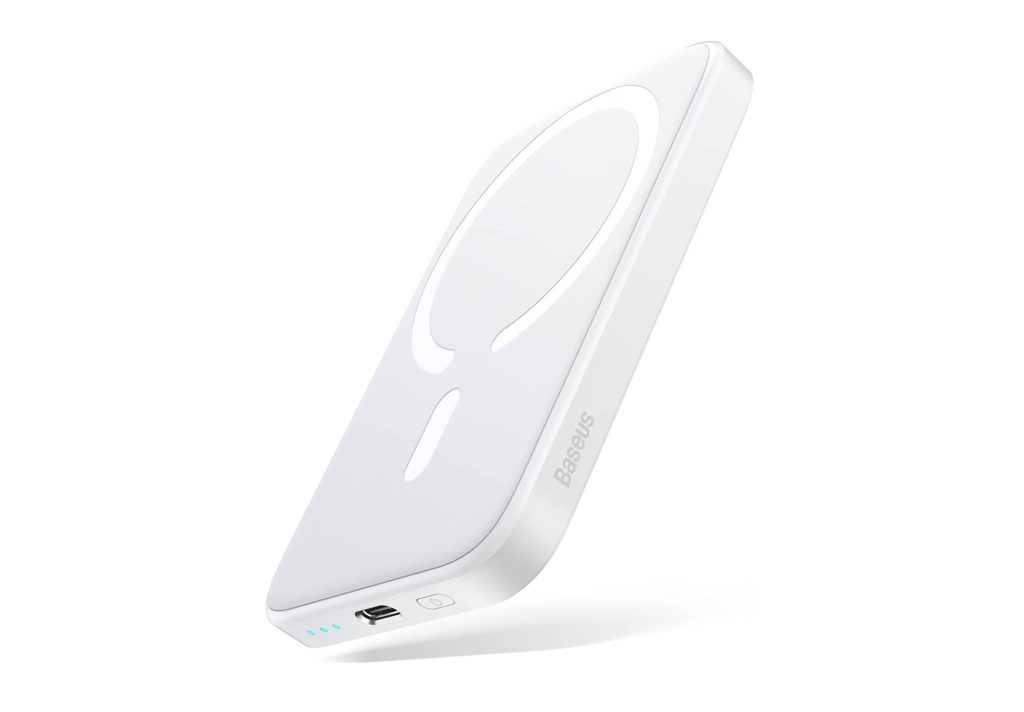 Baseus's MagSafe power bank helps keep the phone in place and reduces alignment problems, which is something that can be an issue with other power banks on the market. The 20W USB-C port allows for quick charging of your iPhone, and the power bank can be fully charged in just 2 hours.
It's also worth noting that this power bank can be used to wirelessly charge other phones/devices, although without the magnetic feature. The 6000mAh capacity is enough to let you use iPhone for the entire day, especially given the power bank's slim size that makes it easy to carry in your pocket.
---
#5 UYAYOHU's MagSafe Power Bank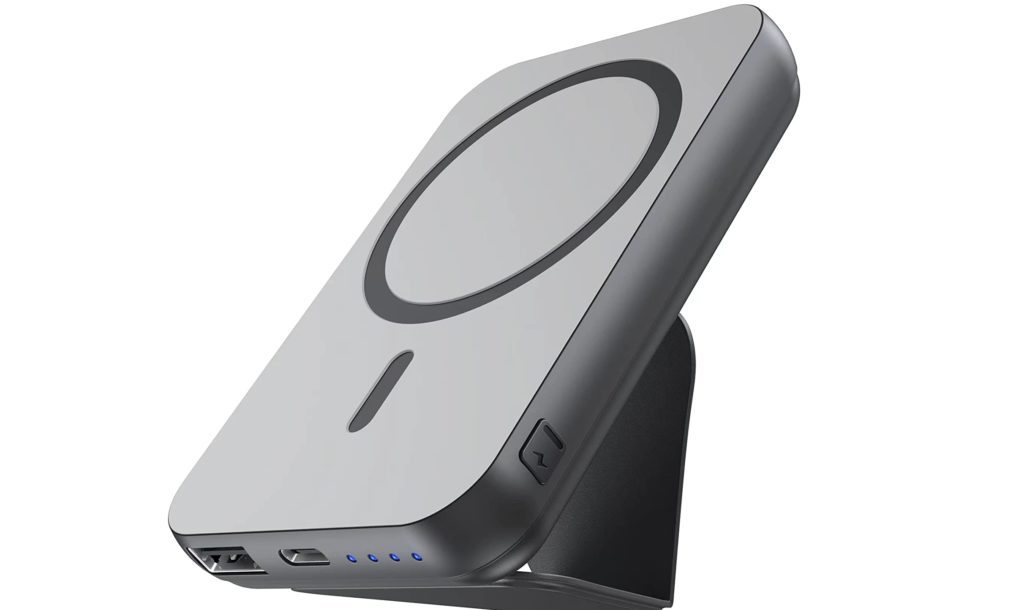 UYAYOHU's MagSafe power bank provides 8000mAh capacity and is designed with lithium polymer, giving you a longer battery with a smaller size power bank that is durable. It features a smart chip that can automatically identify your phones and charge most phones on the market.
The smart chip also automatically adjusts the output depending on the current, preventing overcharging, which makes your iPhone safer. It has one type-C port and one USB port built-in, letting you charge three devices simultaneously. This power bank also has a foldable stand, keeping your iPhone stable for the best viewing angle.
---
#6 Newdery's MagSafe Power Bank
Newdery's 10000mAh power bank supports MagSafe, and you can charge two phones simultaneously at up to 15W fast charging speeds. It features a USB-C port that supports 18W input fast charging as well as 22W max output fast charging. It's more secure as it features overcharge protection, high-temperature protection, and more.
Plus, the foldable stand design means that you can use this power bank with your phone in either a horizontal or vertical orientation for the best possible viewing angle. And at only 0.46lb, this power bank is lightweight and easy to carry around with you.
---
#7 Belkin's power bank
Belkin power bank is MagSafe compatible, charging your iPhone 12 and above safely. The magnetic attachment keeps your phone in place. The 7.5W wireless connection lets you charge your iPhone faster.
It is also small and slim, making it easy to take with you on the go. It can also work as a wireless charging pad, so you don't need to wait until the power bank is fully charged to charge your iPhone, thanks to the pass-through power technology.
---
There are a few different things to consider when choosing a MagSafe-compatible power bank. If you want something that is more trusted, you can go with the Apple MagSafe Battery Pack, although it might not provide high battery capacity.
You can also go with some other brands if you want more battery capacity, as well as nice additional features, such as being able to charge multiple devices at the same time. Either way, a MagSafe power bank is a nice and safe solution to keep your iPhone charged while on the go, without damaging your credit cards.