Have you ever had a problem packing your stuff for traveling? With limited luggage capacity, we need to be mindful when picking what items to take and what to leave behind. But sometimes, our electronic gears are too big and heavy.
To make the most of your baggage space, we have compiled ten essential gadgets that have been miniaturized so they won't be pesky to carry. Let's get started!
Table of Contents
Smallest fast-charger: Anker Nano 3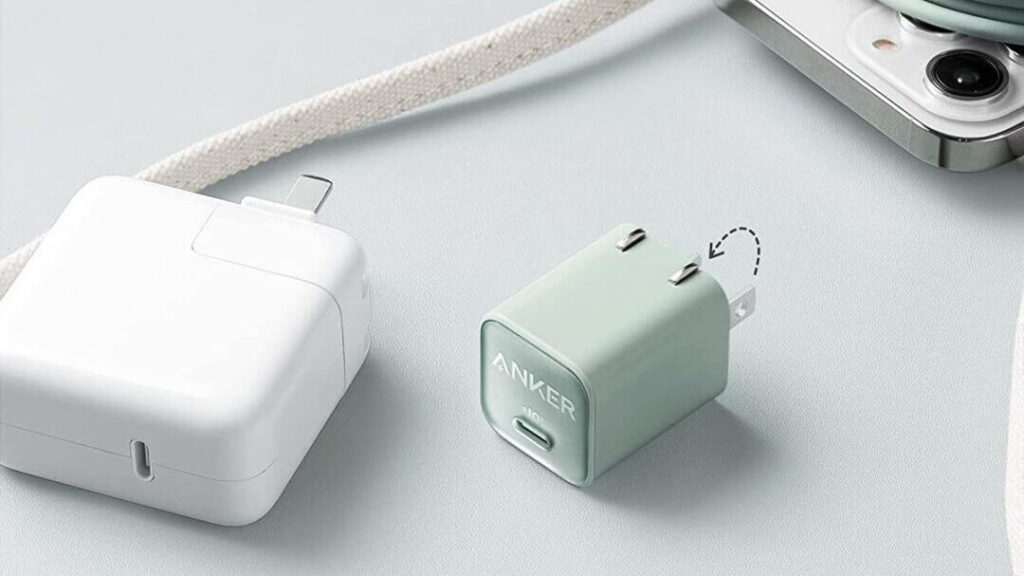 Anker is a well-respected brand for portable charging solutions for tablets and smartphones. The company has something to show for avid travelers. Anker Nano is the lightest and smallest fast charger on the market today. By swapping out silicon for Gallium Nitride, they have been able to fit 30W of power into a charger that's just 1.12 inches thick and 70% smaller than a regular charger with similar specs.
With that speed, the charger can fill up your iPhone or iPad Air from zero to 50% in just 45 minutes. It also supports various Android phones, including Samsung Super Fast Charging. Additionally, the power plug can be folded inside the charger. So you will always have enough space to carry it anywhere you go.
---
All-in-one USB cable: inCharge X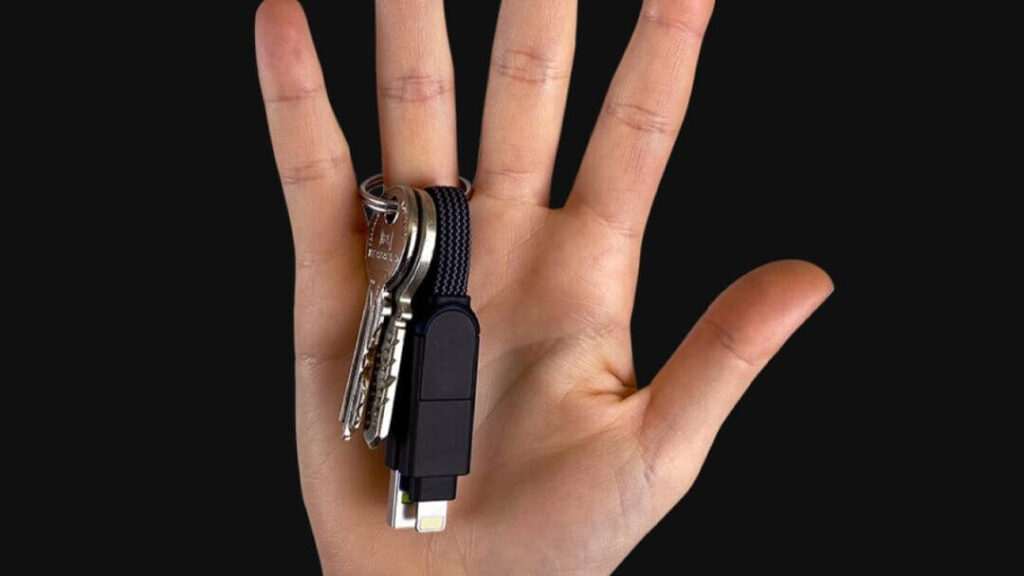 Having a compact charger is not complete without an equally compact charging cable. But most cables are very long, and sometimes you have to have one for each different port. If there is one cable that you could confidently carry without hassle, it's gotta be inCharge X. This keychain USB cable offers a micro USB, USB type C, USB type A, and even a Lightning connector in a single package.
You can quickly switch the connector type for the appropriate device without a separate dongle or converter. The cable supports up to 100W of power delivery, allowing it to charge your smartphone, tablet, or laptop quickly. In terms of durability, inCharge X features zinc-aluminum alloy for housing and braided copper wires that make it very strong and last very long.
---
Universal power strip: Zendure Passport III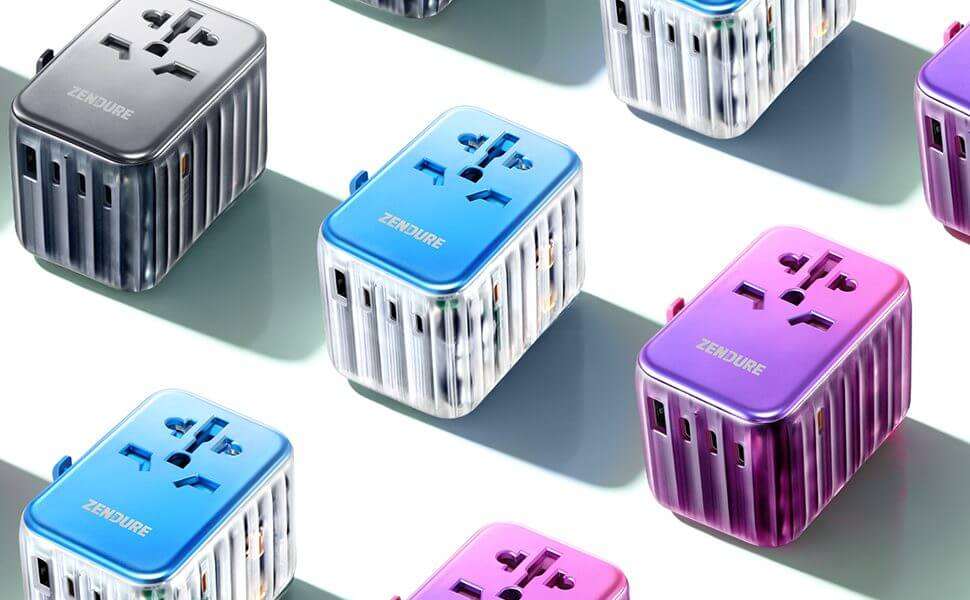 One thing that the world hasn't agreed with is the power socket. Each country may have a different power socket, which forces international travelers to buy an adapter for a country they want to visit. However, Zendure Passport III ensures this is just a one-time purchase. Passport III is a power adapter that is compatible with more than 200 countries, including popular destinations like the USA, the UK, and Europe.
The adapter also acts as a portable 65-watt charger with multiple USB ports. This is enough to charge a laptop, iPad, smartphone, camera, and headset all at the same time. It supports various fast-charging protocols for Samsung, iPhone, Xiaomi, Huawei, and other phone brands so that you can eliminate their bulky charging brick on your next trip.
---
Travel-friendly power bank: BioLite Charge 20 PD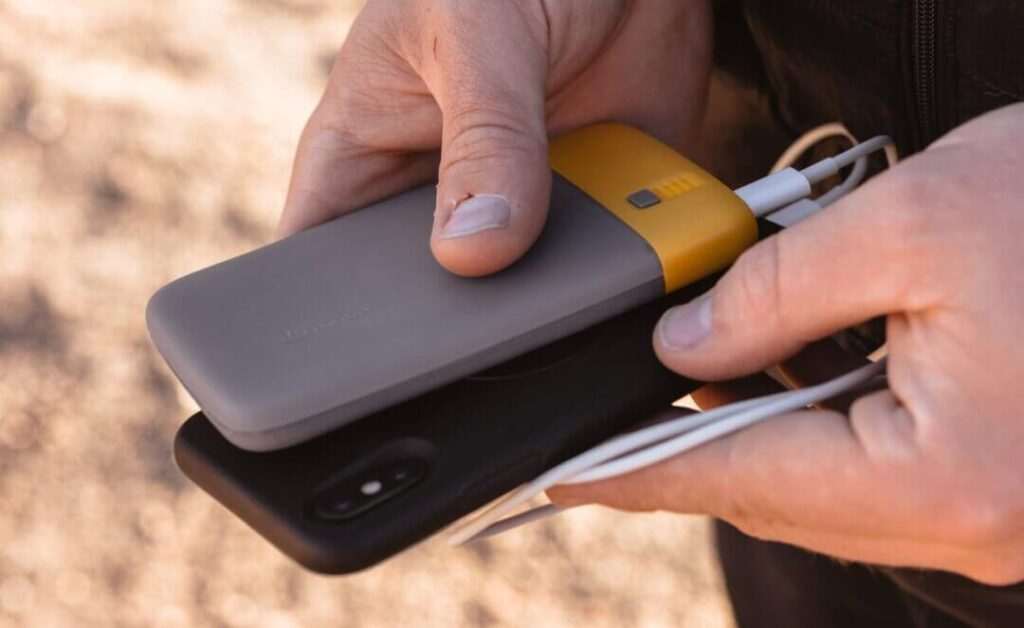 BioLite is known for its revolutionary gadgets designed specifically for travel and outdoor adventure. Now, the company introduced a power bank with assorted features that make it a perfect item to carry around.
Charge 20 PD is a 6.000mAh power bank featuring Power Delivery technology to accommodate faster-charging speed on a number of smartphones. This is their smallest and lightest power bank, but if you need more juice, they also offer the 10.000mAh and 20.000mAh versions.
To keep the gadget travel-friendly, BioLite opt-in for a durable design and specification that makes it FAA Carry-On Compliant. That way, you should be able to get on an airplane without a problem.
---
Portable iron: Xiaomi Lofans Mini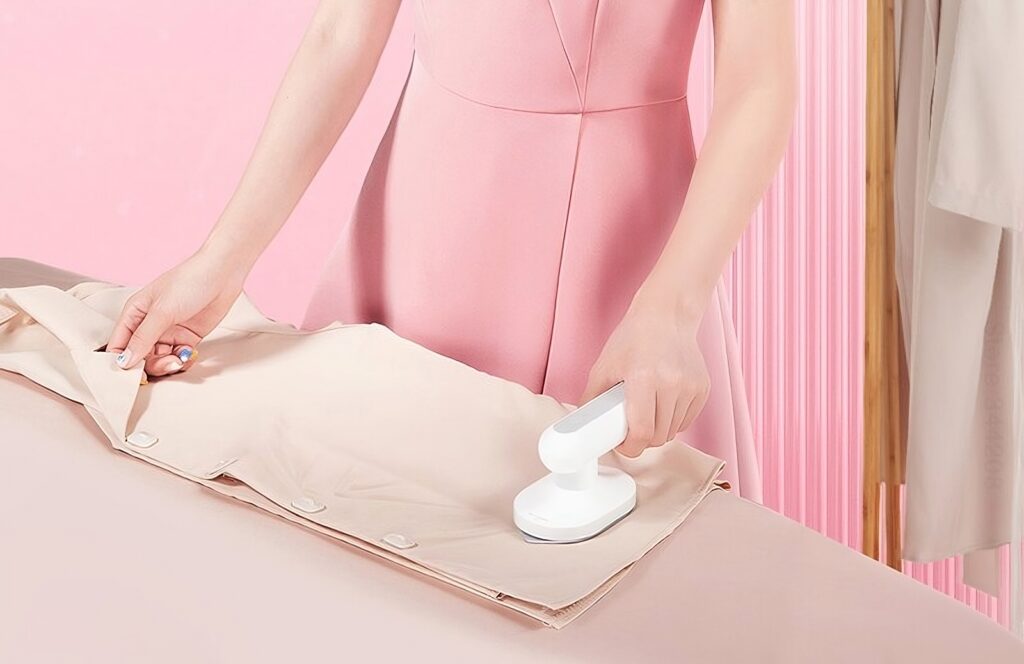 Have you ever arrived at the hotel only to realize that your ironed suits are wrinkled badly? You can mitigate that by carrying an iron. But its extra weight is not worth considering unless there is a lighter alternative.
Xiaomi Lofans is a wireless iron designed for high portability and efficient power consumption. Its 6000mAh rechargeable battery can last for up to 30 minutes of continuous use.
It may sound ridiculously short time, but it is more than enough to wash away wrinkles in an instant, especially when there is no laundry service that can get your suit ready in time.
---
Luggage lock: Airbolt Smart Lock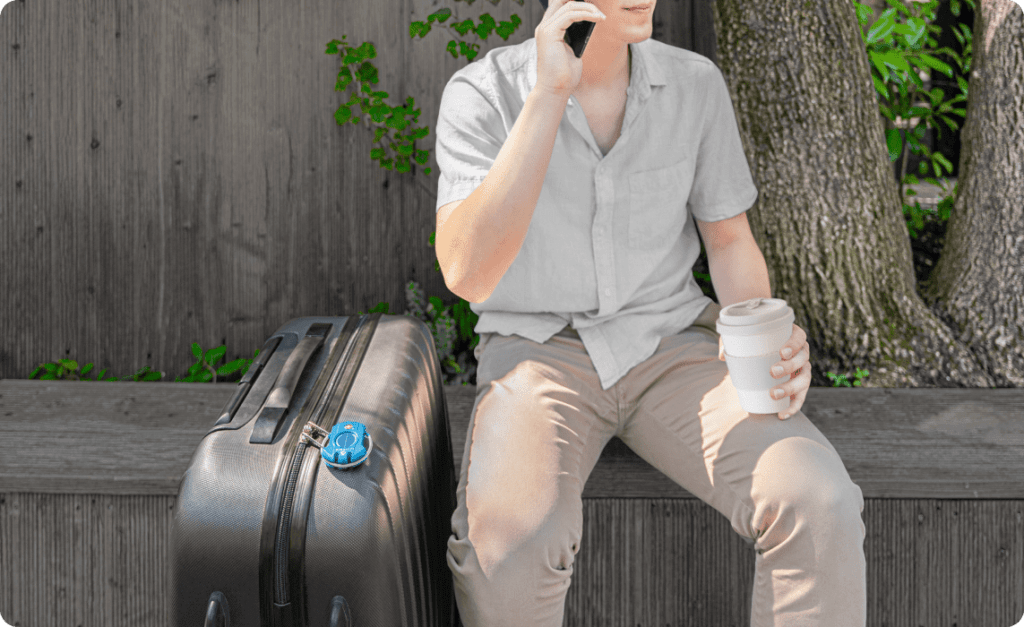 Smart locks are here, and more people are adopting this new technology. However, many of these locks are rather heavy and considerably thicker because of the extra electronic components.
Enter Airbolt Smart Lock. Despite its modest look, the lock comes with a rechargeable battery that can last for up to a year. Being so compact makes the lock quite versatile for everyday use, including for locking a bike, mailbox, and travel luggage.
For safety, Airbolt uses 128-bit encryption that can only be unlocked with your phone. But if the phone runs out of battery, you could use a backup code to access the lock without a smartphone.
---
Portable scale: GreaterGoods Digital Luggage Scale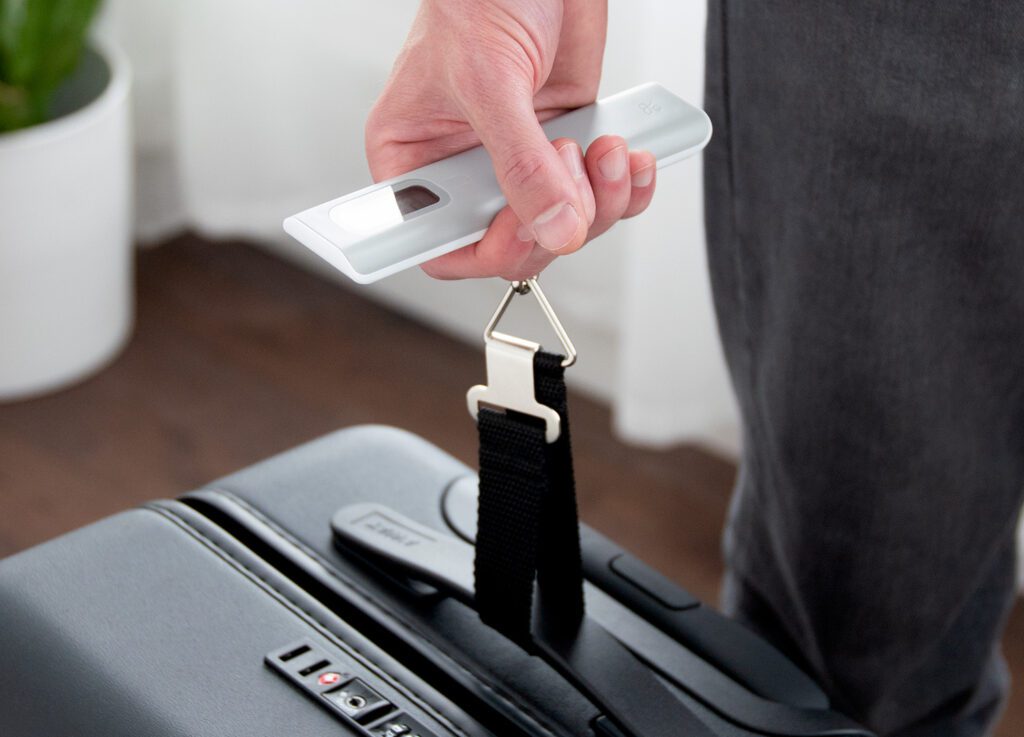 No one wants to arrive at an airport only to discover that their luggage is over the limit and requires them to pay extra fees. To avoid the unexpected fee, you can measure the luggage weight before leaving with GreaterGoods Digital Luggage Scale. You only need to attach it to a suitcase and lift it with your hand to see the weight.
This sleek-looking scale can withstand up to 110 lbs or 50 kg while providing a fairly accurate number. The scale is quite small and thin. You might even take it with you to help measure luggage weight again prior to returning home.
---
Pocket shaver: Evo Shaver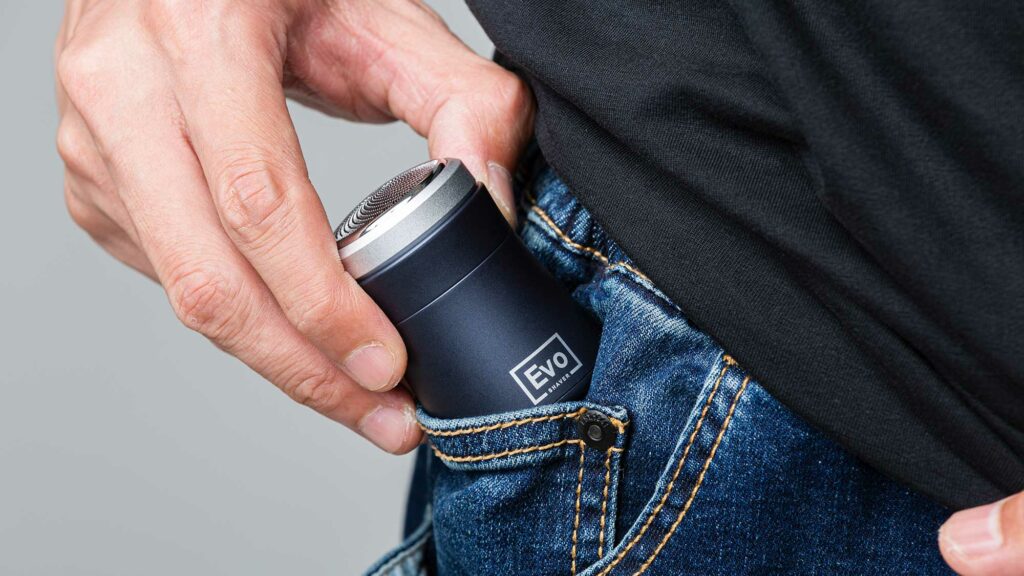 Traditional electric shavers are infamously large, thus a bit cumbersome to take on travel. What we need is something smaller but still serves a practical purpose. The Evo Portable Shaver is claimed as the world's smallest shaver for men.
With a size comparable to an egg, the shaver can easily snuggle into a backpack, sling bag, office briefcase, or even your jeans pocket. The electric shaver is independently powered by a rechargeable battery that is reckoned to operate for up to 35 minutes of continuous use or about 45 days of daily use.
---
Keeping you cool: Polar Seal Gemm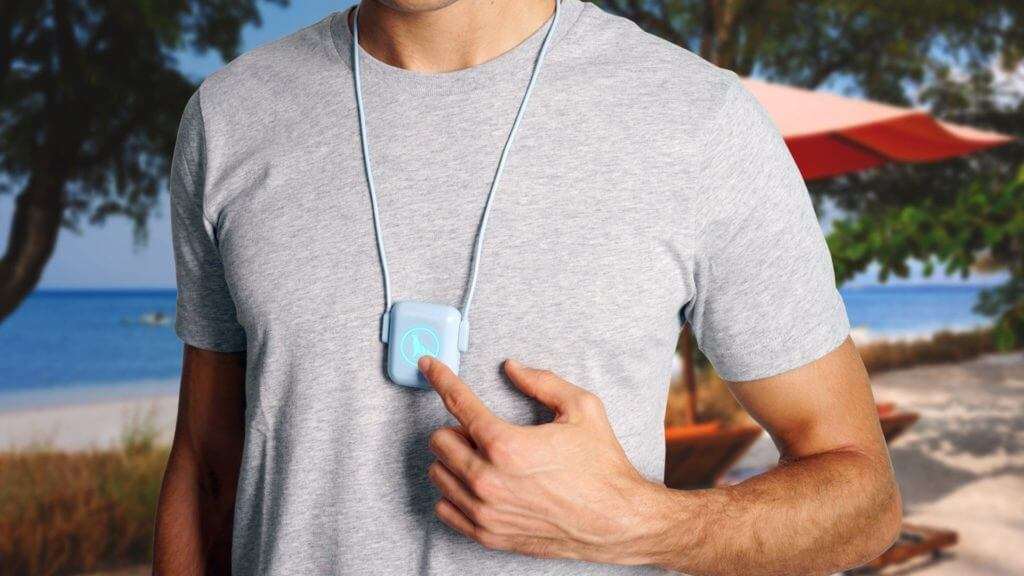 This might sound a little far-fetched, but Polar Seal Gemm is a device that instantly cools down your skin without blowing air. It is not a fan. Instead, the device uses thermoelectric technology to reduce the temperature to 10° Celcius or 50° Fahrenheit.
Gemm is not only suitable in hot weather but also when the temperature is freezing. It boasts a heating mode that can warm you up to 42° Celcius or 108° Fahrenheit.
The device hangs on your neck, providing instant cooling and heating on demand for up to 7 hours. Thanks to its necklace design, Gemm is comfortable to wear and can be nicely hidden under your clothes.
---
Oral hygiene: Bril UV-C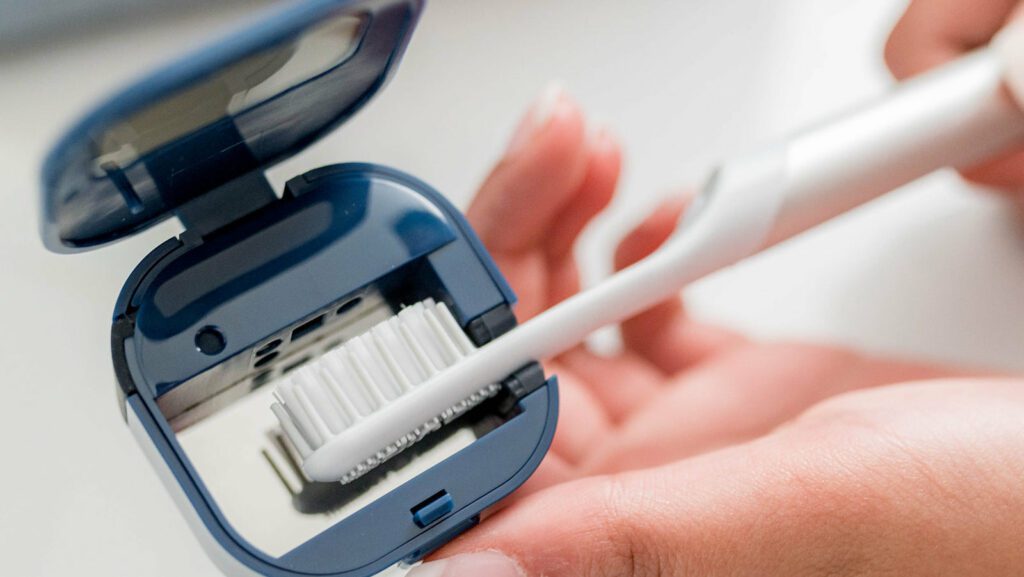 With moisture and food leftovers, your toothbrush is a perfect breeding ground for millions of germs and bacteria. This can jump on to your mouth the next time you use the toothbrush.
Bril is a toothbrush sanitizer that utilizes UV light to quickly eliminate 99.9% of harmful bacteria, keeping the bristles clean and safe for the next oral cleaning session. Just place the toothbrush head inside Bril, close the lid, and watch the UV light do its job.
The device is battery-powered and can last up to a month. Thanks to its small size, Bril is a perfect toiletry companion for business travel, vacation, and camping.
---