If you're struggling with productivity and time management, a physical Pomodoro timer may be just what you need to stay on task and boost your efficiency. These timers are designed to help you break work sessions into manageable chunks, with focused periods of work followed by short breaks.
By using a physical Pomodoro timer, you can create a structured routine that helps you avoid distractions and procrastination. In this article, we'll explore the five best physical Pomodoro timers on the market today, detailing their features, benefits, and drawbacks. Whether you're a student, freelancer, or professional, these timers can help you stay focused, motivated, and productive throughout the day.
Table of Contents
Ticktime Cube Pomodoro Timer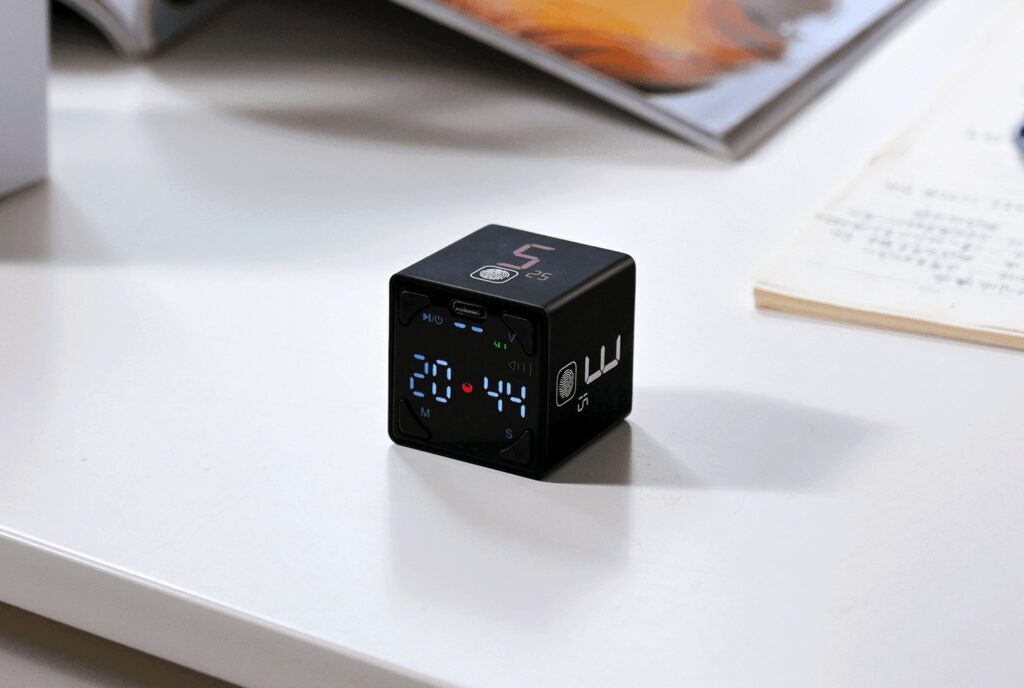 This sleek and versatile timer is designed to boost your productivity and help you accomplish tasks with ease. Its compact size and lightweight design make it perfect for use in any setting. With the Ticktime Productivity Timer, you can bid farewell to distractions and hello to enhanced focus. It offers a range of time options, including the popular 25/5 method, allowing you to allocate specific intervals for work and breaks.
It features easy flipping activation and preset countdowns ideal for office, work, school, study, fitness, cooking, and more. It offers countdown and count-up as well. It's compact, magnetic, and rechargeable with features such as a lithium battery, and USB-C charging port. With customizable countdown time and vibration alerts, the timer will help you complete your tasks efficiently and effortlessly.
---
Sharge 4 in 1 Multifunctional Timer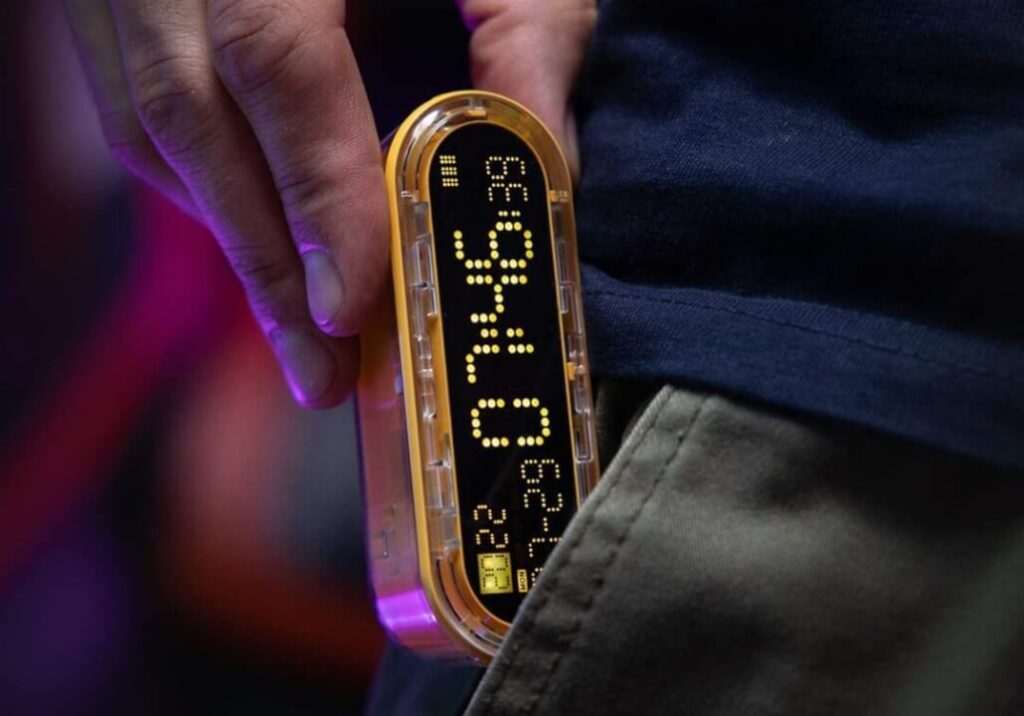 Sharge 4 in 1 Multifunctional Timer is a versatile gadget that includes a digital clock, countdown timer, digital hourglass, and Pomodoro timer. It helps you control your time while studying, cooking, working, exercising, or doing yoga. This compact gadget is portable and can be easily carried in your backpack or pocket.
Additionally, the timer features a 5000mAh portable battery bank with a 20W fast charging capability. It can quickly charge your electronic devices on the go. The LED display is easy to read and supports brightness adjustment for the elderly and children. Overall, this is a versatile Pomodoro timer that offers multiple benefits, which is something that not many competing products can come to close.
---
Ticktime Pomodoro Timer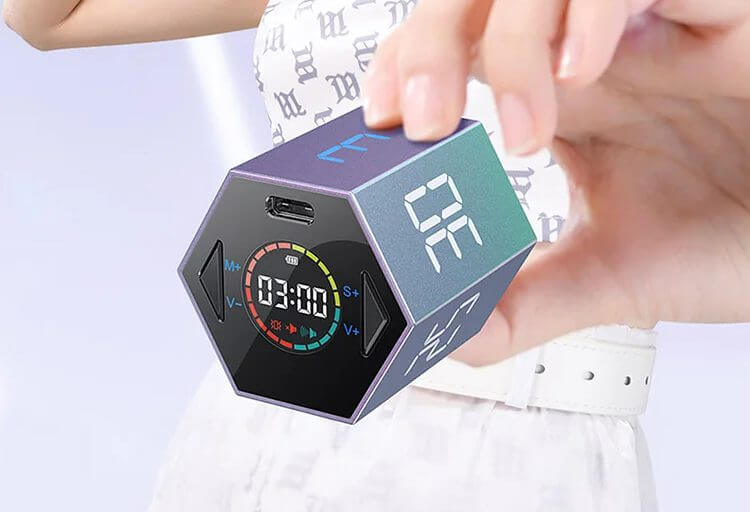 The Ticktime Pomodoro Timer features a unique visual timer display, allowing you to easily track your progress and stay engaged in your tasks. Setting up the timer is a breeze – simply choose from six preset time options: 3, 5, 10, 15, 25, or 30 minutes, and let the timer do the rest. The timer also offers a count-up feature for added versatility.
With a rechargeable battery via micro USB, you never have to worry about replacing batteries. Plus, the silent alarm ensures a peaceful working environment without any annoying beeping sounds. Despite some minor concerns about brightness and magnet strength, this timer excels in helping you manage your time effectively and maintain focus on your tasks.
---
Foxtage Pomodoro Timer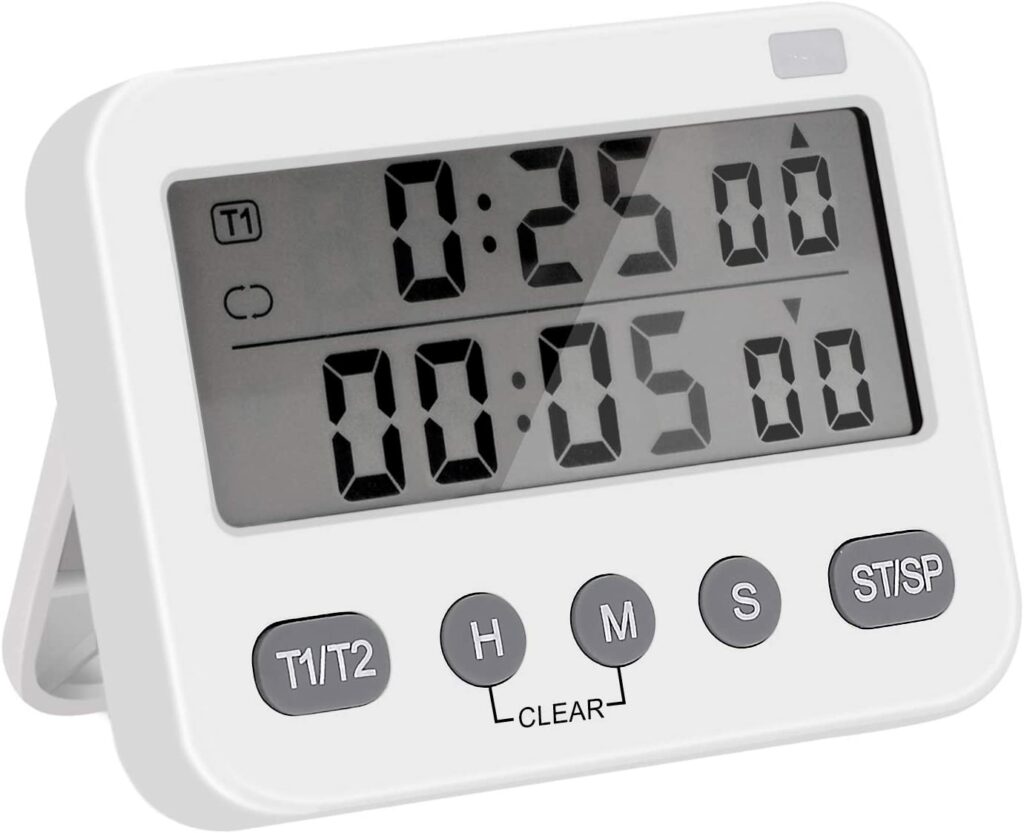 This little device is a game-changer when it comes to enhancing your focus and boosting productivity. With its compact dimensions and lightweight design. The Foxtage Pomodoro Timer is specifically designed for a Pomodoro system with preset buttons that allow you to set 25 minutes of work and 5 minutes of rest.
But it still offers some level of customization. You can, for example, change the timer to 30 minutes and modify the rest time to one minute. The timer can produce noise when the time is up or you can use a silent mode to avoid distractions and use it in a library. Despite of still using a set of replaceable batteries, the timer uses a power-efficient display which would help it last longer.
---
Yunbaoit VT08 Pro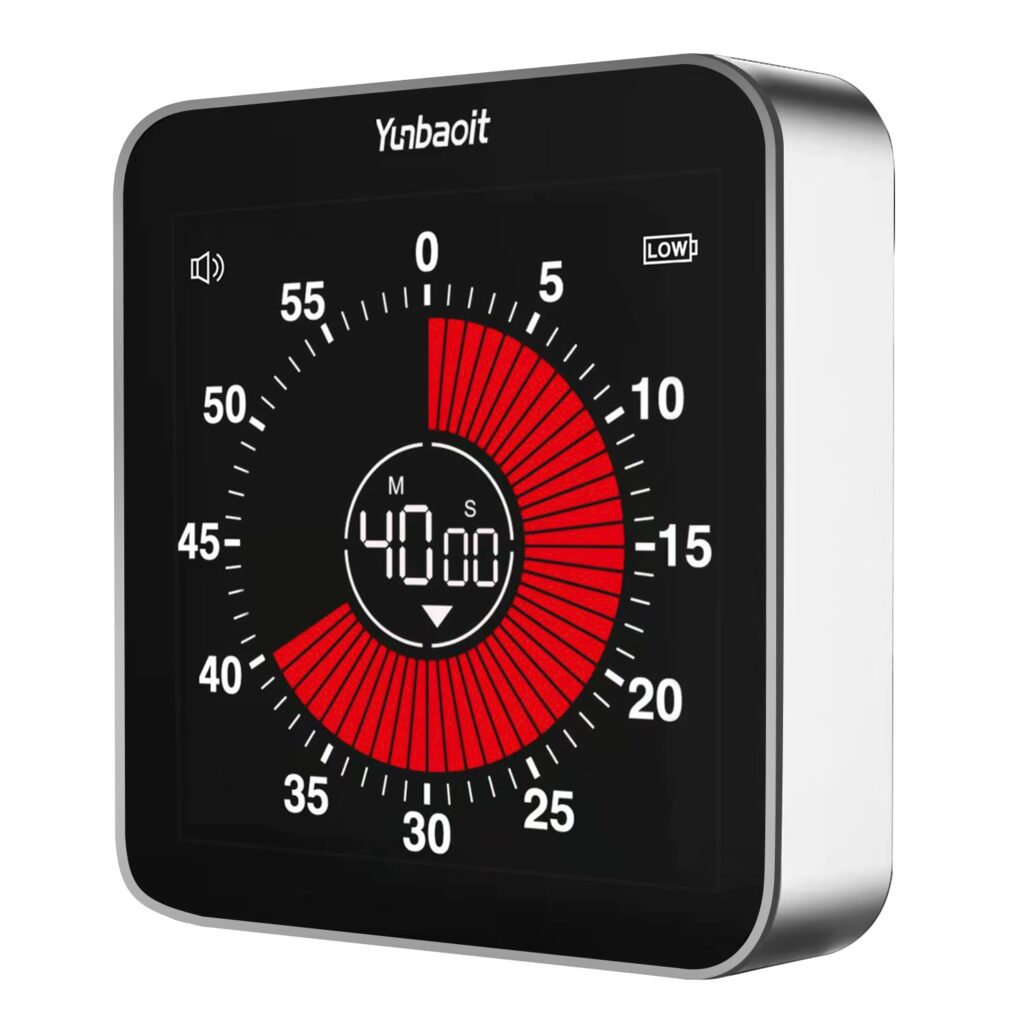 The Yunbaoit VT08 Pro Timer is a rechargeable digital timer equipped with a 3.4-inch colored screen that displays the time remaining accurately and intuitively. With three available alert modes, it operates silently and reliably without any ticking sound and is perfect for use in silent environments like schools and libraries.
The timer is more distinct than other similar timers, thanks to its synchronized colored visual area. An excellent tool for time management, it can help kids understand the concept of time, improve productivity and develop good time management habits. In addition, it can be attached to a refrigerator or school whiteboard thanks to its magnetic back.
---