Traveling can be a hassle, especially when it comes to packing all the necessary tech accessories. One of the most crucial items to bring is a charging cable, but the struggle of untangling and carrying long cables can be a huge inconvenience. That's where short USB-C to USB-C charging cables come in handy.
These compact cables are perfect for travel, as they take up minimal space in your bag and allow for easy charging on the go. Not only are they convenient, but they also offer fast charging capabilities and can be used for a variety of devices. In this article, I'll introduce you to 5 of the best short USB-C to USB-C charging cables that are perfect for travel, so you can stay connected on your next adventure without a tangled mess.
Table of Contents
inCharge X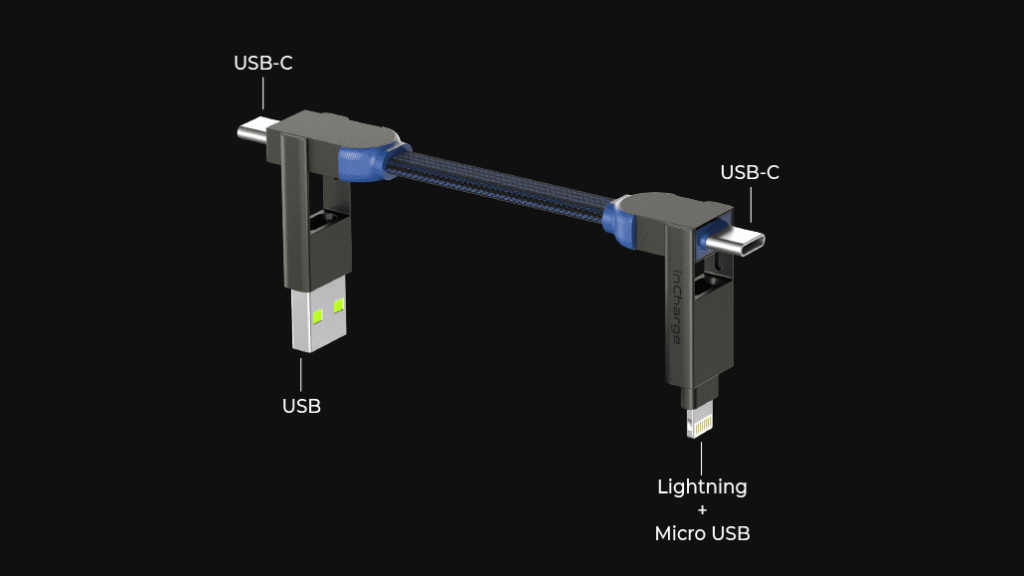 This is an all-in-one charging cable solution for various devices. The Rolling Square inCharge X offers not only USB-C to USB-C connection but also other interfaces. With its clever design, it features a Lightning connector that doubles as a Micro-USB connector, ensuring compatibility with a wide range of devices.
This universal cable cord connector offers 6 different types of cable inputs/outputs and is capable of charging virtually any device from any power source, allowing data transfer and ultra-fast charging of up to 100W. With a magnetic design and keychain clip, it is lightweight, portable, and easy to use. Its high-quality and ultra-tough build ensures long-lasting durability for daily use.
---
inCharge Mini USB-C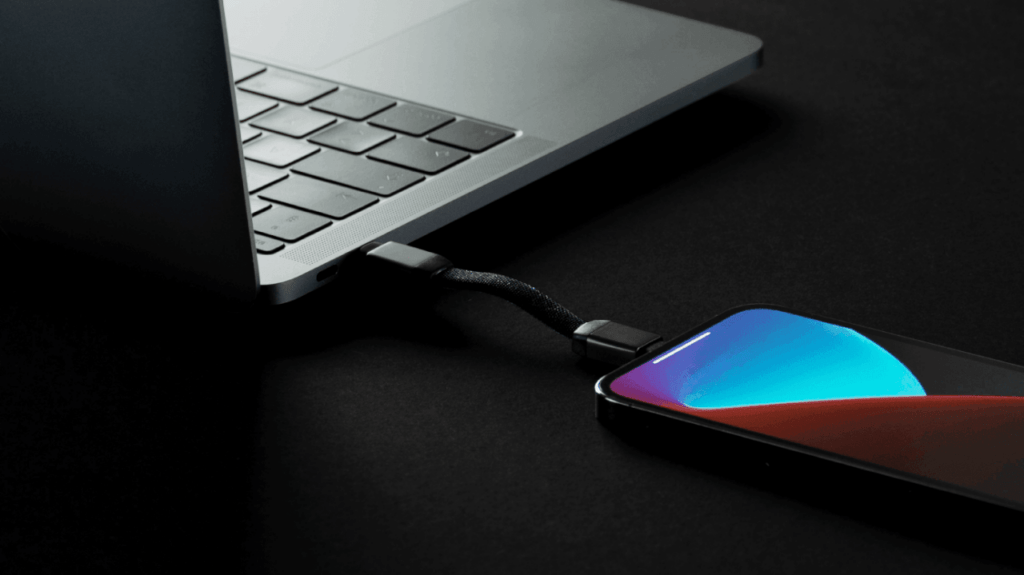 The inCharge Mini is the perfect charging cable for those on the go. This MFi-certified cable is the smallest on the market and supports data transfer as well. With its magnet that snaps onto your keychain, you'll never leave it behind. Unlike its big brother, inCharge Mini only offers one connection type i.e. USB-C to USB-C which may be the most convenient option for some people.
Designed in Switzerland, the inCharge Mini is built to last with its metal housing, cable guard, and braided copper wires. If you are an iPhone user, the company also offers Lightning to USB-C and vice versa.
---
MCSPER Short USB-C to USB-C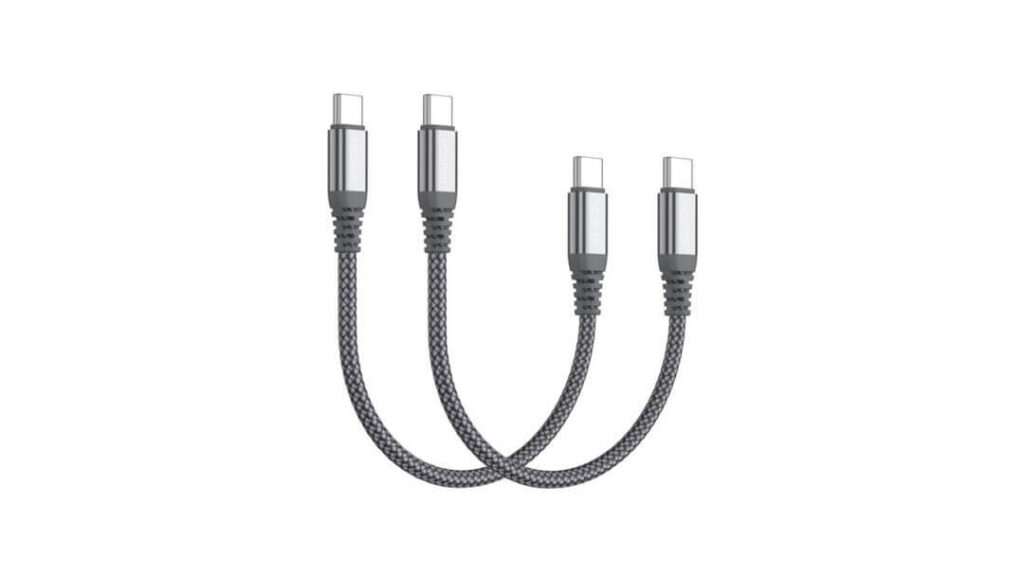 The MCSPER Charging Cable is a versatile and reliable accessory for your devices. This braided cable is compatible with various devices, including iPhones and Android smartphones. Unlike most USB cables that are at least 1 meter, long, MCSPER Short USB-C to USB-C cable lives up to its name with a length of a mere 15 centimeters.
Its durable construction ensures long-lasting performance. With 60-watt fast charging capabilities, you can quickly power up your devices whenever needed. The cable's tangle-free design makes it convenient to use and carry around. Its length provides flexibility, allowing you to use your device comfortably while it's charging.
---
LamToon Short USB-C to USB-C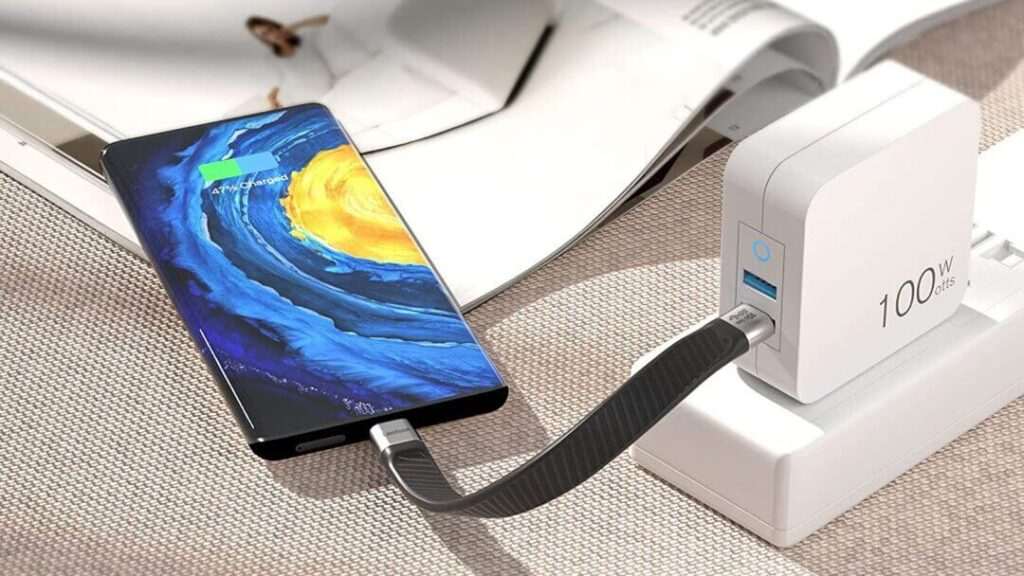 The LamToon USB C to USB C Cable supports fast charging up to 100W power, 10Gbps data transfer, and 4K@60Hz video output and is Thunderbolt 3 compatible. The cable is tough and durable due to the FPC soft flat design and TPE's flex core jacket, making it better looking than normal cables but still flexible for convenient use.
Its 5.4-inch (13.7 cm) length makes it perfect for portable charging stations, power banks, and PD adapters to keep things tidy. It is compatible with various devices such as phones, tablets, MacBooks, SSD, and more. Additionally, the cable can transmit audio and 4K video signals with high-definition resolutions thanks to its high-speed data transfer rate.
---
APEXSUN Short USB-C Cable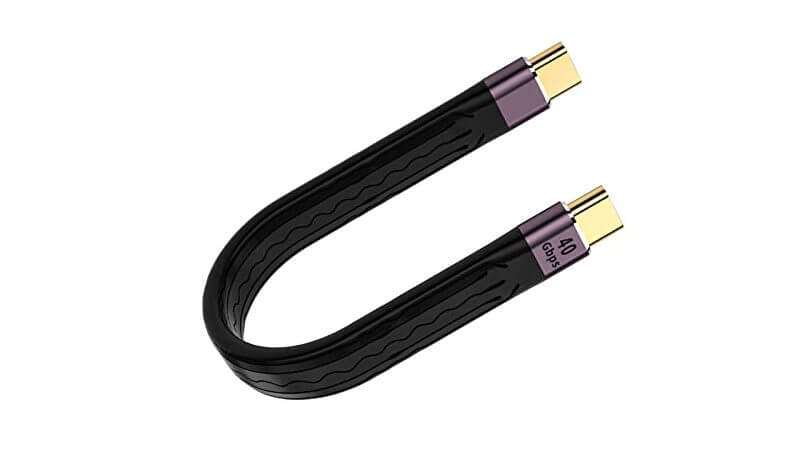 If you are looking for something that's faster, then this mini cable can be a good choice. The APEXSUN Short USB C Cable is a versatile and high-performance accessory that will greatly enhance your device connectivity. With its Thunderbolt 4 and USB 4.0 support, it offers lightning-fast data transfer speeds of up to 40 Gbps, ensuring seamless file transfers and backups or even 8K video output.
Moreover, this cable features a built-in E-Mark Chip for fast charging, delivering up to 100W of power safely and efficiently. Its durable construction can withstand 15,000 bends and insertions, ensuring long-lasting reliability.
---