You probably already have been told that adults need to consume about two liters of liquid a day, with the vast majority of it coming from water. It's not a lot, and virtually everyone in modern society has access to that. However, it's also so easy to fall into mundane work and forget the water intake.
If you have an active reminder to drink water on your phone, that's certainly a good start. But some companies believe the vessel used to store water may affect your drinking habit.
These bottles are trying to be slightly different than traditional ones. They incorporate additional features with the goal of promoting enough hydration and even tracking your progress. One of these smart bottles could be the key to unlocking your healthier lifestyle.
#1 HidrateSpark Pro Water Bottle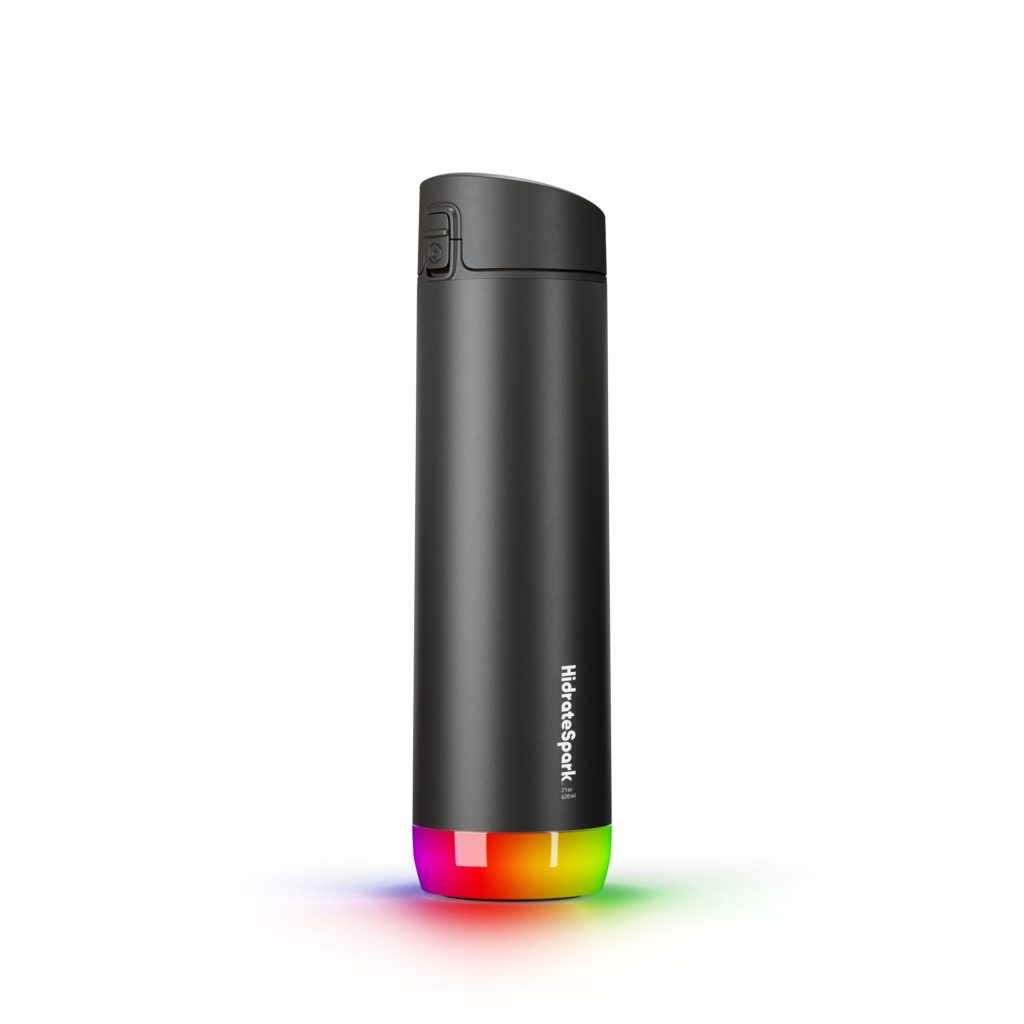 Instead of taking your water intake when you are thirsty, which at that point you are already slightly dehydrated, you might want to drink water on a frequent and predictable basis. The HidrateSpark Pro Water Bottle has that goal.
This bottle will glow a soft light to remind you to drink. The bottle has Bluetooth connectivity to customize settings and schedules via a smartphone app. Additionally, it may track your drinking habit just to give you a bird's-eye view of how well you are sticking with it.
---
#2 LARQ PureVis Self-Cleaning Bottle
Over time, the inner wall of a water bottle will become a perfect breeding ground for mold and bacteria such as E. Coli. Not to mention that these things may emit an unpleasant odor that is making you reluctant to take a sip. You could clean it at the sink, but LARQ PureVis promises it won't be a frequent occurrence.
PureVis features a self-cleaning technology that is incorporated into the bottle's lid. A touch of a button will kill 99% of bio-contaminants. It's also automatically activated every two hours, so you will have more confidence to drink, knowing the water is cleaner now.
---
#3 LevelUpWay Hydrogen Generator Water Bottle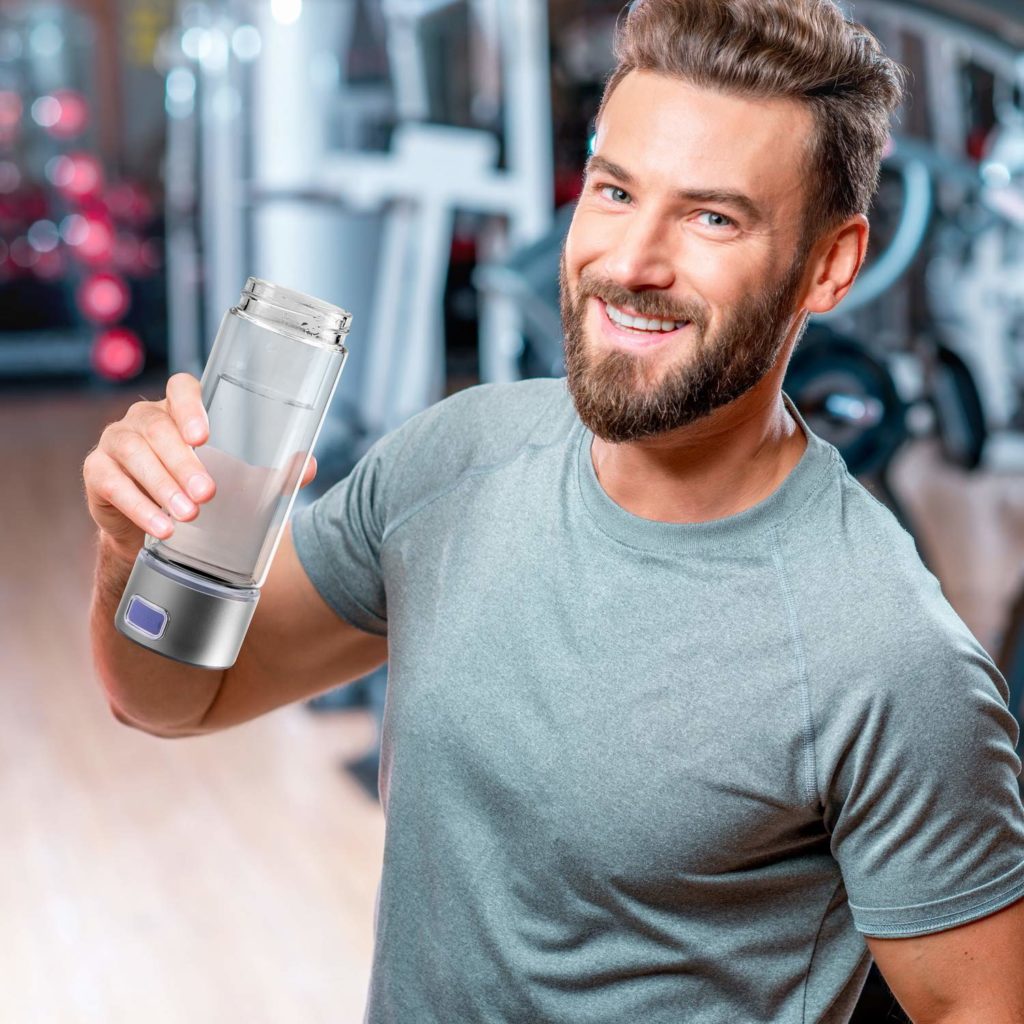 Hydrogen water is a good antioxidant for the body, which also helps reduce fatigue, and aging and promotes vitality. You don't need a heavy industrial machine to produce hydrogen water. This technology is now small enough to fit in a regular bottle.
LevelUpWay Hydrogen Generator Water Bottle uses the latest SPE PEM technology to add hydrogen to water. The process only takes roughly 6 minutes to reach an adequate level of hydrogen, and you can use the bottle all day long.
---
#4 Aquio IBTB2BB Insulated Bottle with Bluetooth Speaker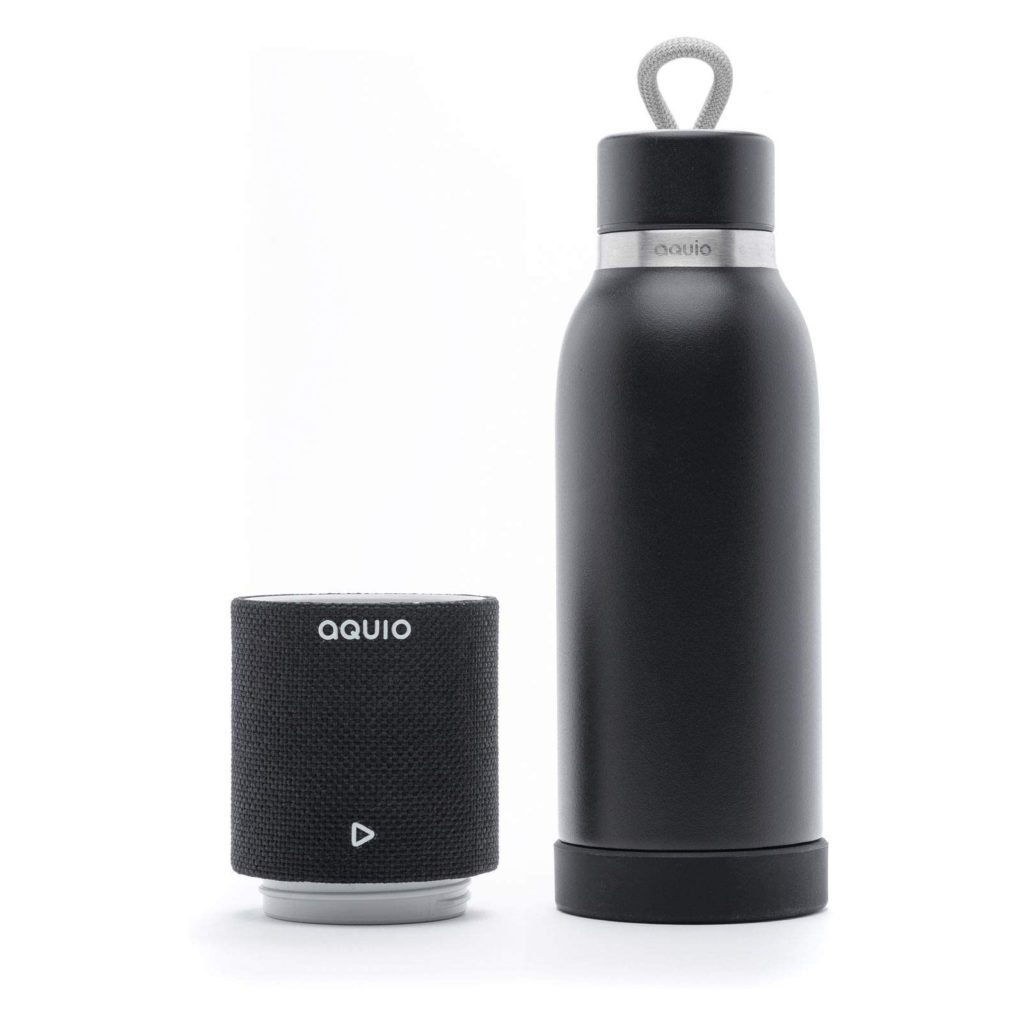 Vibing at songs for hours is not an excuse to leave your drink untouched. The Aquio IBTB2BB is a double-wall insulated bottle with a Bluetooth speaker on the bottom side. It might sound a bit strange, but the bottle could find its practicality for running, camping, and barbeque party.
The speaker can be detached from the bottle and operate independently for about 8 hours. Even with the added feature, IBTB2BB still maintains a modest size and can hold 17 oz (500 ml) of water.
---
#5 ICEWATER 3-in-1 Smart Water Bottle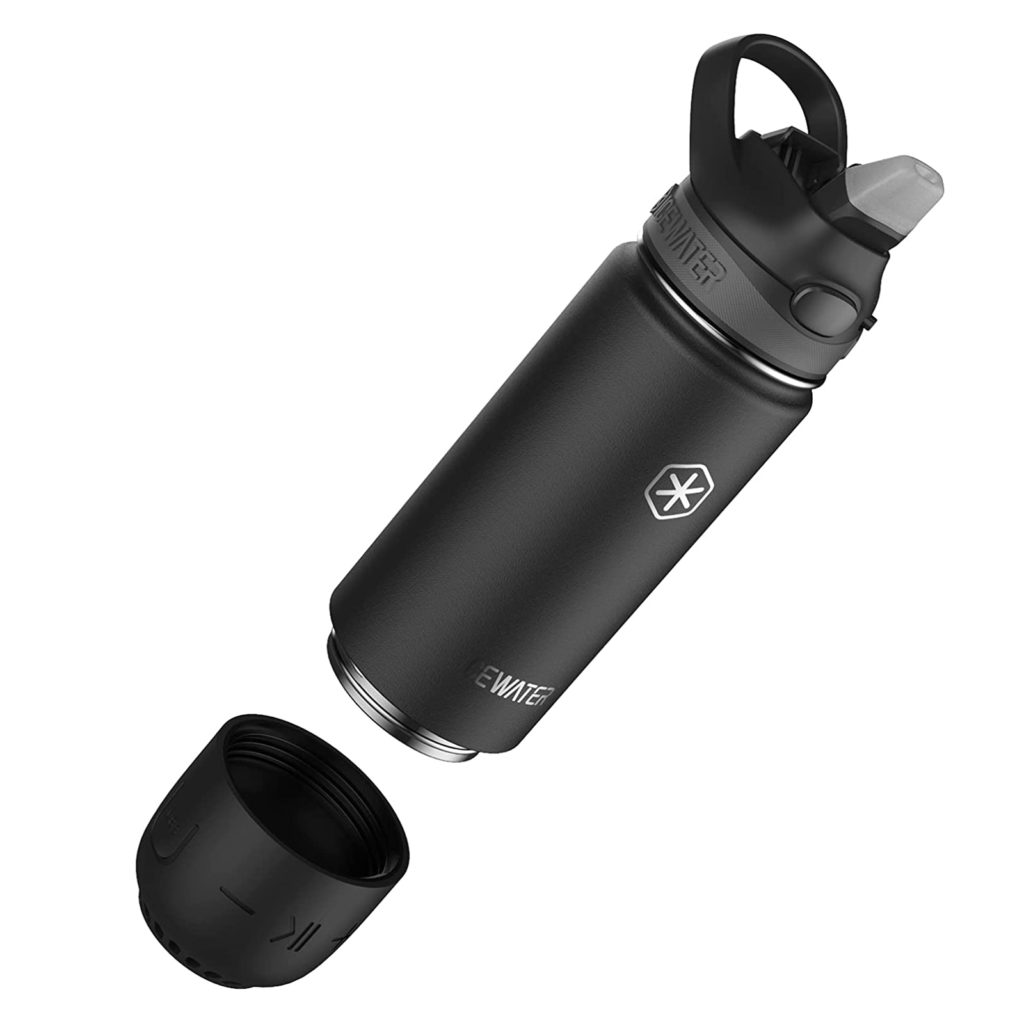 The final bottle in this list combines even more features into an already jam-packed item. ICEWATER Smart Water Bottle has enough room to store 20 oz (591 ml) of water and keep it at a stable temperature for hours.
It has a round of lights at the bottom that glows automatically every hour to remind you to drink. Additionally, the same lighting may be used for dancing lights. But what's the point of dancing without music? That's why the smart bottle also includes a detachable Bluetooth speaker at the bottom section. Wild!
---
That pretty much ends the list. However, I have an additional suggestion, namely Joseph Joseph Dot Hydration. It's not a smart bottle, but it has a clever lid design that mechanically tracks your drink.
Check out other cool gadgets for fitness and health and other water bottles that might catch your interest.