A cordless and mini-sized vacuum is perfect for cleaning dust and dirt in tight spaces without lifting heavy equipment. The compact design allows quick and instant cleaning for home dirt, dry dust, or pet hair. Additionally, you may be free to take the vacuum everywhere without switching power outlets.
Before buying a vacuum cleaner, you must consider its feature and specifications. Mini-sized and lightweight vacuums are able to give good flexibility and portability. While a compact design will make it easier to store without taking up much space. These characteristics make compact vacuums ideal for small houses, apartments, and cars.
Here are some of the best compact handheld cordless vacuums you can get today.
#1 BLACK+DECKER 20V Max Handheld Vacuum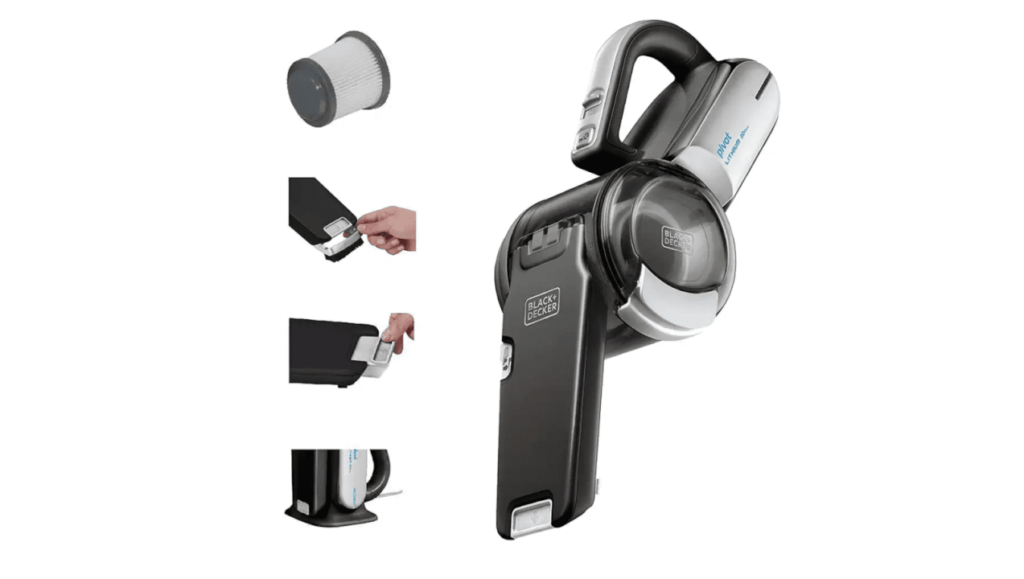 This handheld cordless vacuum cleaner can handle everyday messes with its powerful suction. It comes with a 15-ounce removable dustbin and washable filter. This product helps you to do easy cleaning and quick dirt disposal. It has a built-in crevice tool, an upholstery brush, and a patented nozzle that pivots to your preferred angle to help clean up in narrow spaces.
This vacuum offers a 3-stage filtration system with a pleated filter design offering superior filtration for clean air exhaust. This unit also has a quick charging base that keeps the unit charged and accessories organized. The cyclonic action design spins dust and debris away from the filter to keep the suction power strong. Moreover, its compact and lightweight design makes it easy to store.
---
#2 BLACK+DECKER Dustbuster AdvancedClean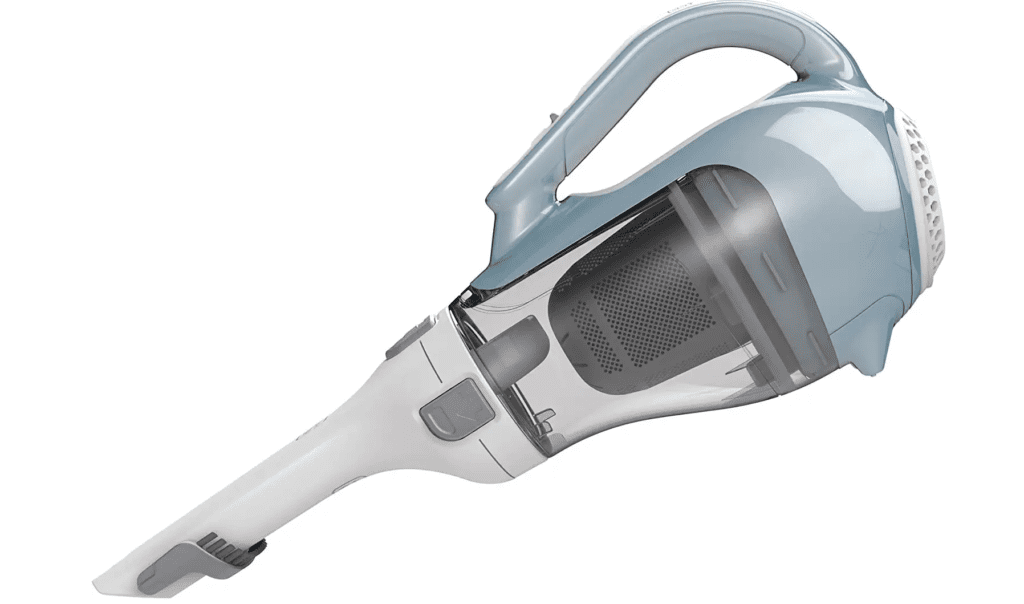 The Dustbuster AdvancedClean cordless handheld vacuum is designed with a rotating slim nozzle, an extendable crevice tool, and a flip-up brush for whole-home cleaning and can access out-of-reach areas. It can be used on any surface to remove dust, such as hair, dirt, and debris from carpets, car interiors, furniture, and high-traffic areas. The translucent dirt bowl lets you see the dirt level, so you'll always know when to empty it.
Thanks to its lightweight and portable design, this vacuum is easy to carry and maneuver even in tight spaces. It has a 180° rotating slim nozzle to fit at different angles. This handheld vacuum is ideal for larger jobs requiring quick cleanup as the fast-charging base ensures you'll be ready for the next cleanup in just 4 hours.
---
#3 Brigii 3 in 1 Mini Handheld Vacuum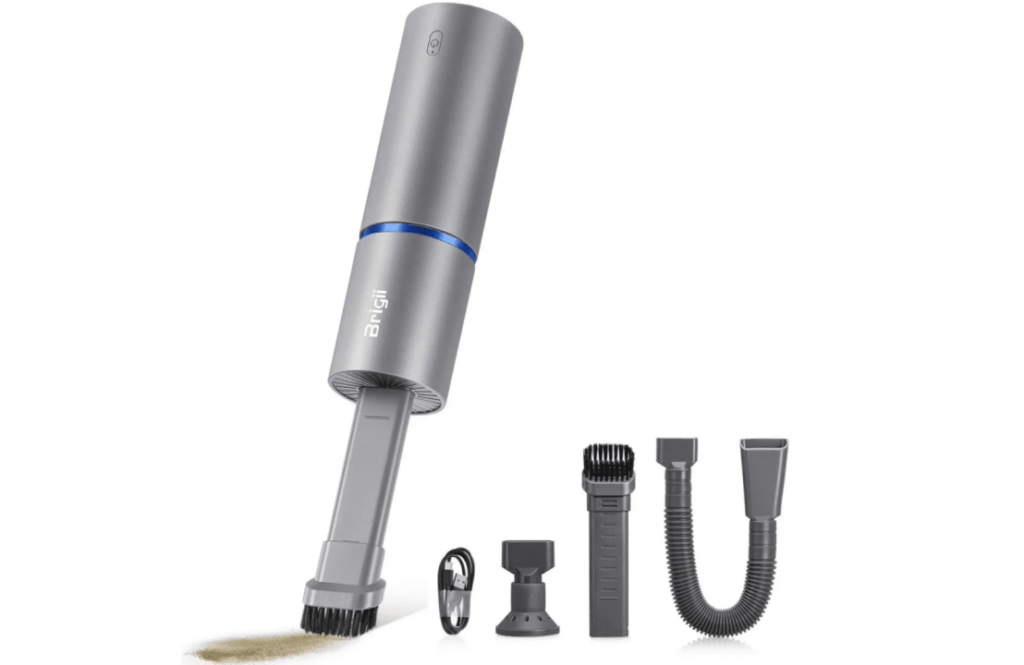 Portable and powerful, the Brigii Mini Vacuum is perfect for quick cleanups with 3-in-1 features that make this vacuum so unique. This product is a combination of a mini vacuum cleaner, an air duster, and a hand pump. One end of the device is used as a vacuum nozzle that turns into a hand pump for travel, while the other is for blowing dust nozzle.
The vacuum is equipped with four crevice tools; a flat nozzle, brush, hose, and blow nozzle, which are practical that can be used for cleaning hard-to-reach areas. It has only a length of 8.5 in (21.6 cm), a diameter of 2.6 in (6,6 cm), and a weight of 1 lb (0.45 kg), but its motor has 80W power and can provide 4 kPa cyclone suction. The 2500-mAh lithium-ion battery passes 500 charge cycle tests and only needs 3-4 hours to be fully charged.
---
#4 Shark WV201 WANDVAC Handheld Vacuum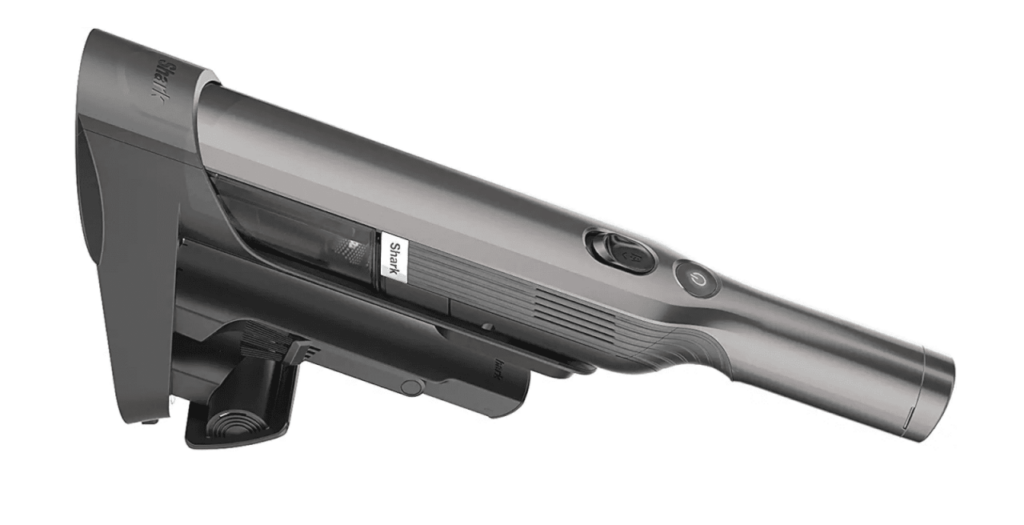 With only 1.4 pounds (0,63 kg) of weight, this vacuum product from the Shark brand is designed for flexibility, portability, and easy cleaning. Even with a lightweight build, the high-speed brushless motor can still deliver powerful suction and captures dust or large debris. The package includes Multi-Surface, tight space, and Pet hair tools, allowing you to clean upholstery, carpets, pet hair, and tight spaces in the car.
The WV201 vacuum maintenance is simple and easy to do since it uses a detachable dust cup and accessible removable filter housing. On top of that, you can empty the debris collected using only a touch of a button without making your hands dirty.
To make the vacuum always ready to use, it comes with a dedicated charging dock with fast charging technology. You will always know when to charge as the LED light on the control panel indicates the charging status and remaining battery life.
---
#5 Bissell Pet Hair Eraser Lithium Ion Cordless Hand Vacuum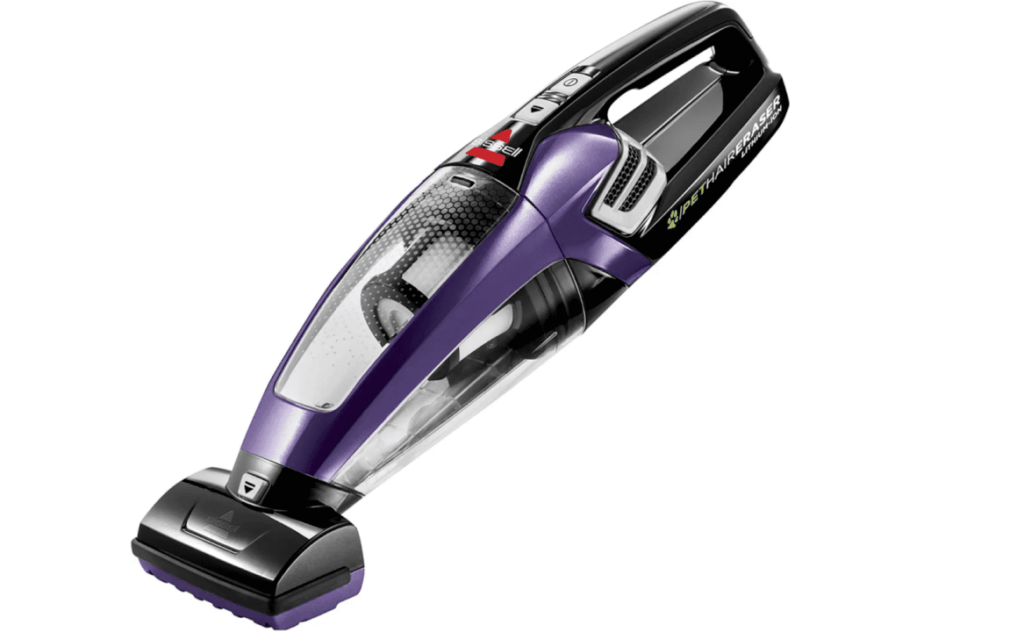 As its name suggests, the Bissell Pet Hair Hand Vacuum is designed with special pet hair cleaning features. It can remove dirt or pet hair without getting into any trouble with a dirt cup capacity of up to 0.7 liters. There are triple filtration levels to help you improve cleaning performance.
Powered with a 14V lithium-ion battery, this vacuum is equipped with specialized pet tools such as a motorized brush, upholstery, and crevice tools. It will be beneficial when you have to clean furniture surfaces from pet hair. The 3.5 pounds (1,5 kg) vacuum can handle pet hair, dust, crumbs, and litter around your house.
---
#6 WORX WX030L Power Share Compact Vacuum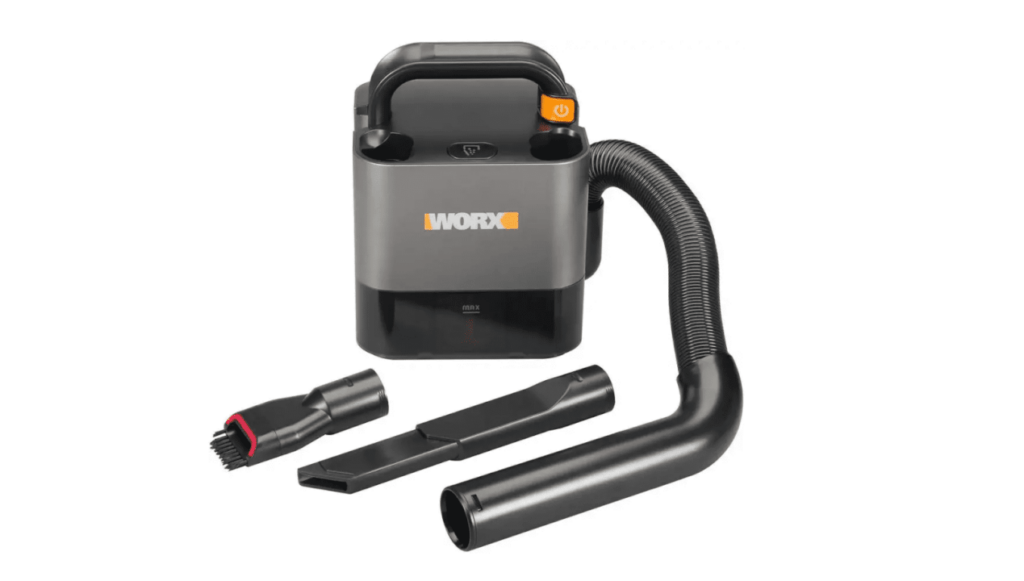 Worx Power Share Vacuum is designed to be portable, lightweight, and compact, making it perfect for home, office, and car cleaning. It comes with a 2-speeds adjustment that can be used for regular or more powerful suction cleaning. The retractable and flexible hose can be extended up to 4 ft (1,2 m) so you can reach the corners, ceiling, and windows.
Under the hood, Worx Power Share Vacuum is capable of giving a suction power up to 10kPa. With its crevice nozzle and brush attached, you can use this vacuum in narrow space cleanings, such as car seats or kitchen appliances.
It has a one-touch emptying system with removable HEPA filters and a 6 oz dust container. The 3lbs (1.3kg) vacuum can be stored in any cabinet without taking up too much space.
---
#7 Hoover ONEPWR Cordless Hand Held Vacuum Cleaner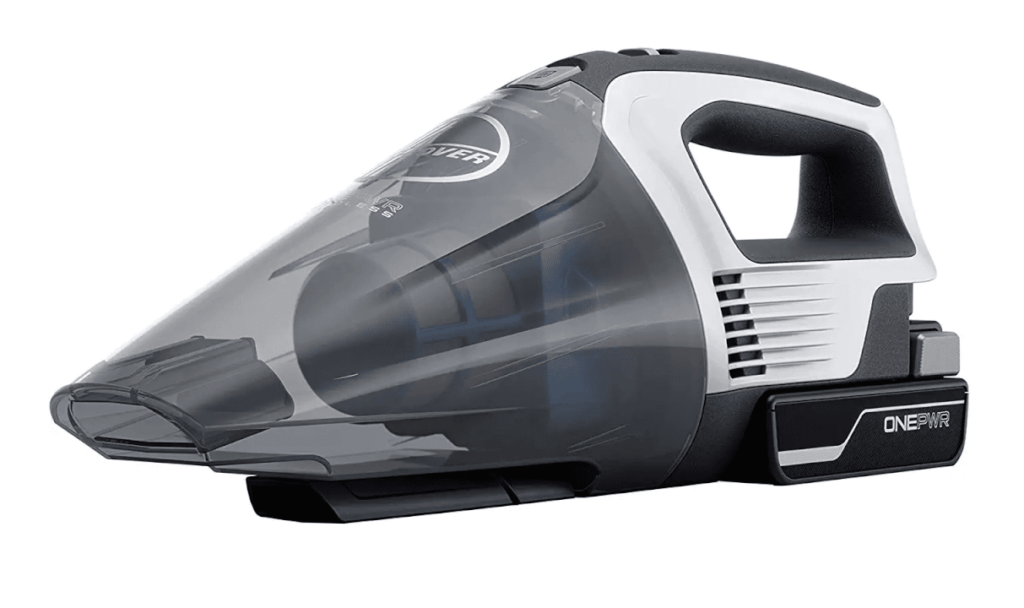 HOOVER ONEPWR is an innovative, high-performance cleaning product that utilizes a powerful lithium-ion battery, allowing you to pick the vacuum and start cleaning instantly. The product comes with onboard crevice tools that allow you to easily clean hard-to-reach corners and tight spaces around the house and car.
It offers an XL-size dust container to ensure you won't quickly run out of space while vacuuming. Even if that happens, dumping the captured dirt is easy and won't leave a mess on your hand.
---