We're going to show you 10 unbelievable and incredibly useful gadgets that will transform your home or apartment room. Whether you're looking to make your life easier, save time or just impress your friends with your cutting-edge technology, we've got you covered.
From a device that can extend food's shelf life to gym equipment for your couch, we've scoured the internet to bring you the most useful gadgets for home that you can buy today!
Table of Contents
Mini tumble dryer: Morus Zero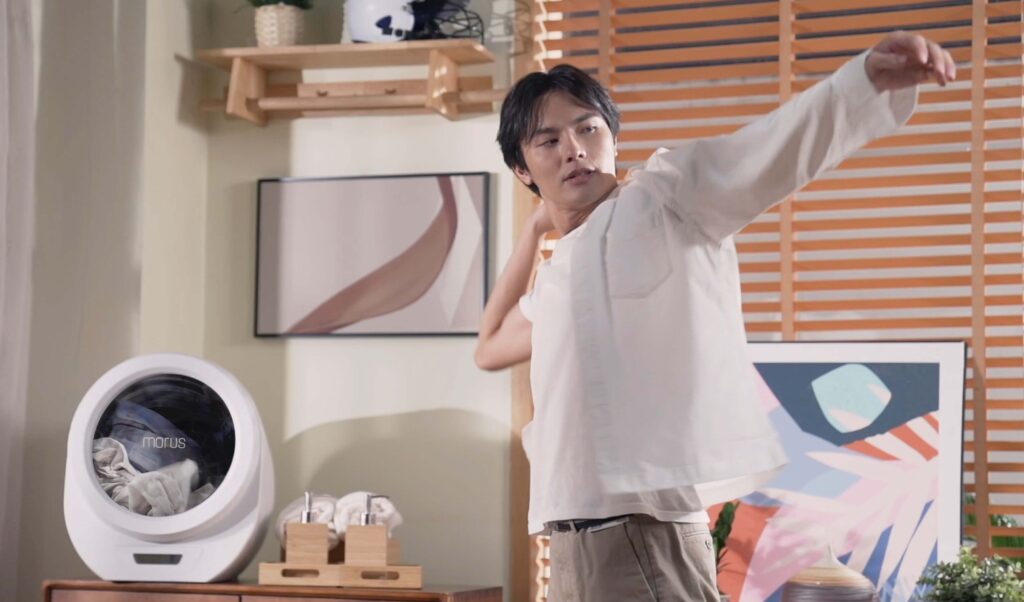 A conventional tumble dryer can be big, difficult to install, and consumes a lot of electricity, making it too expensive to run if the laundry bucket isn't full. Morus Zero is a sleek-looking dryer aimed to combat this issue by bringing smaller dimensions and faster drying technology.
The portable dryer has a quite minimalistic design. You may place it on the floor or tabletop. Weighing only 13 kilograms, Morus Zero takes less space and fits nicely into the room interior, even if you are placing it in a living room or a tiny apartment.
With the Vacuum+ technology, the maker claims it can dry 60% faster than conventional dryers. Additionally, the built-in UV sterilization is activated to keep the clothes clean and fresh for much longer.
---
Hassle-free planter: Glowpear Self-Watering Planter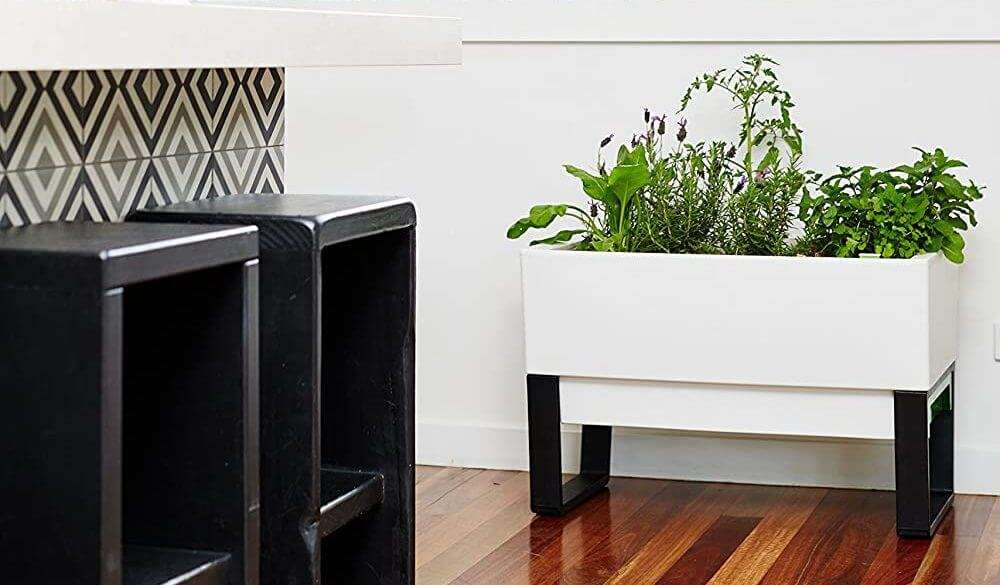 Another minimalist item that you might want to take into your living room is a decorative indoor plant. Not only will this give a fresh look to the interior, but it will also clean the air and provide breathable oxygen for the occupants.
If you like these benefits but don't want to deal with the maintenance and care, then Glowpear Self-Watering Planter is a logical choice. As the name might suggest, the planter comes with a water container that continuously supports the green plants above. The water container is semi-transparent, which means you can easily see the water level and know when it's time to refill the tank.
While you still technically need to take care of the plant, the self-watering system reduces the frequency to only once every few weeks instead of twice a day. Now, you can sit back and relax while enjoying the fresh air that the plants produce.
---
Simple home exercise: Cubii JR2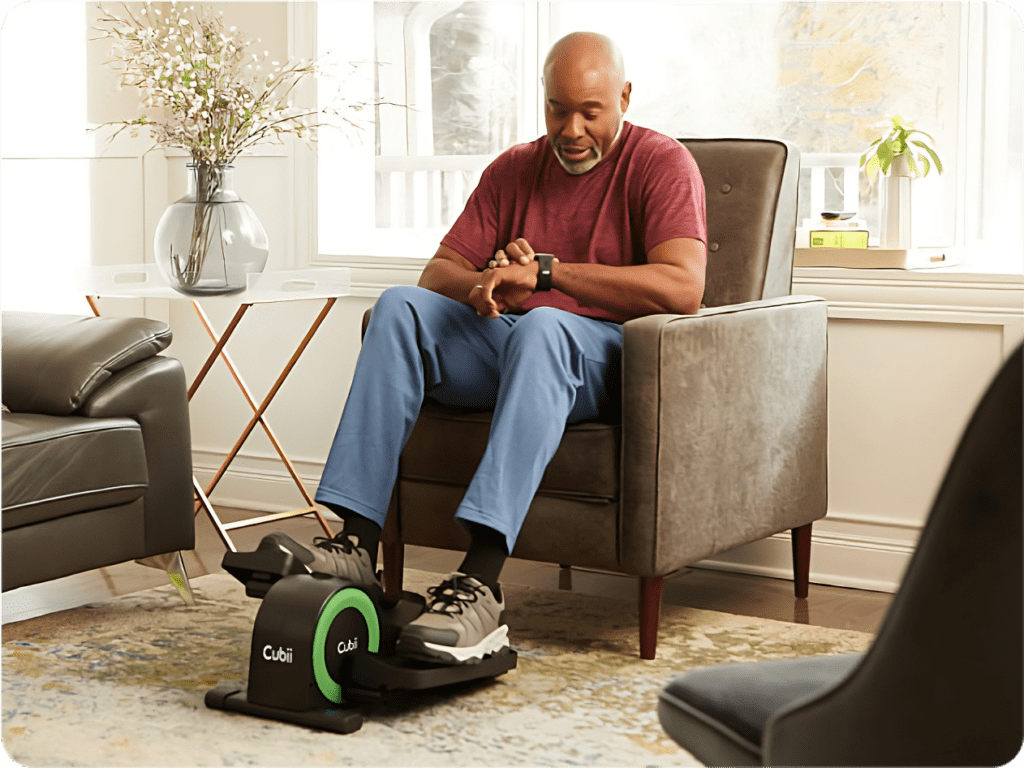 There are a few simple exercises you can try to stay active without leaving the comfort of your couch. One of these exercises involves using an elliptical machine, but not the bulky gym version. For small rooms, try the Cubii JR2 instead. This is the kind of elliptical machine that can be brought and used in any room of your house.
With the portable format, Cubii JR2 is the perfect fitness equipment to help you stay active and burn calories while sitting on a chair. You may use it when working, watching TV, or reading a book from your favorite sitting place.
To help maintain your fitness momentum, the machine automatically tracks your progress and provides historical data on how well you are doing. This makes it an effortless addition to a healthier lifestyle.
---
Soothing alarm: Halo Rise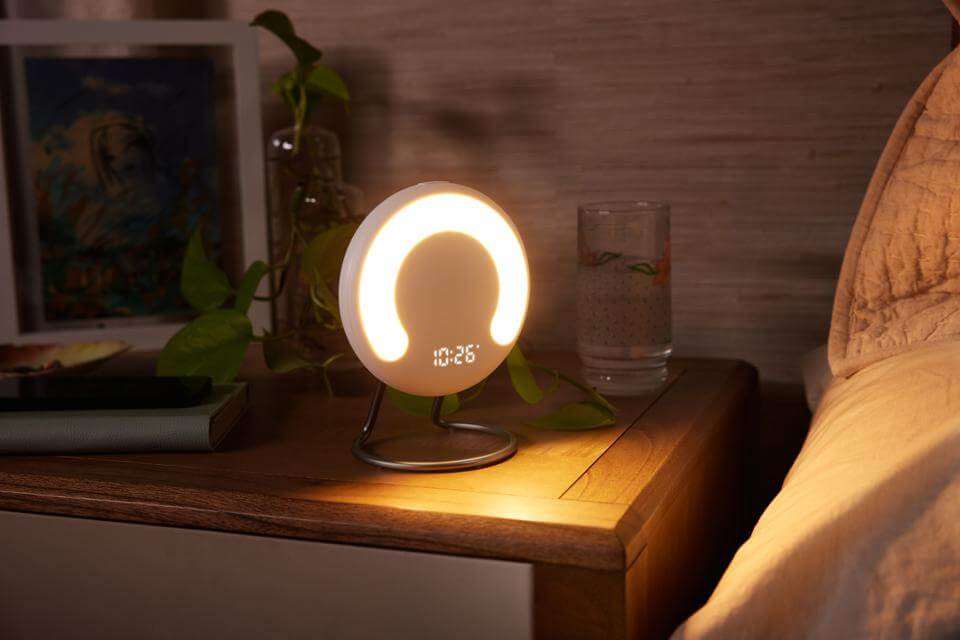 A further action you can take to improve your health and well-being is to wake up in the morning with fresh energy instead of a mildly annoyed by the sound of the alarm. If the alarm sound makes you suffer every morning, then you probably wanna try a gentler way to start your day.
Enter Halo Rise, the smart alarm that wakes you up not with a loud noise but by gradually increasing the brightness and color temperature of its light. Essentially, this alarm imitates the natural sunrise in the morning and is proven to be vital to our circadian rhythm.
Speaking about rhythm, Halo Rise employs a contactless sensor to measure your body movement and breathing to calculate sleep stages. Therefore, it knows really well when and how to wake you up from your sleep so you will feel refreshed and energized.
---
Making bed easier: Mattress Jack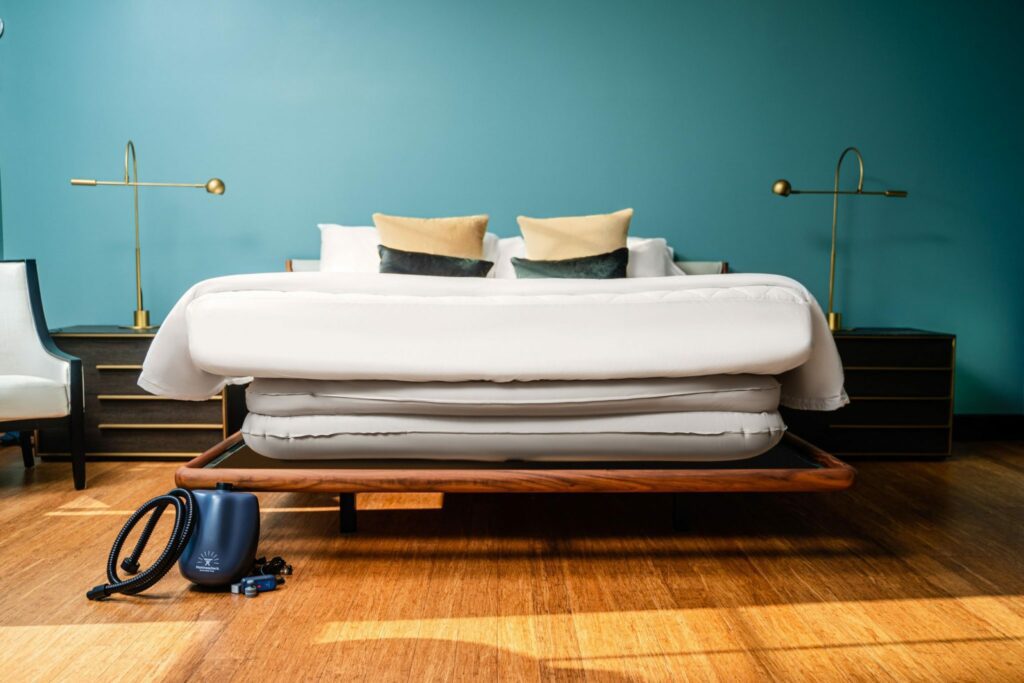 If you find yourself scratching and itching too much in your sleep, it may be a sign that you need to practice better bedroom hygiene. But cleaning task like changing the bed sheet is not a pleasant experience. The bed is heavy, and getting a tidy result is difficult to achieve without someone to lend a hand.
To answer the problem, Mattress Jack lets you make the bed faster without excessive bending or lifting. This inflatable ring is inconspicuously positioned under the mattress, and with the provided air pump, the mattress can be lifted up, allowing you to change the bed sheet with ease.
When the bed is nicely finished, a button push will deflate the air ring in a minute, leaving you with a freshly made bed. Not only does this device let you tidy the bed faster, but it would also be helpful for the elderly to avoid unwanted injury.
---
Help food last longer: PureAir Fridge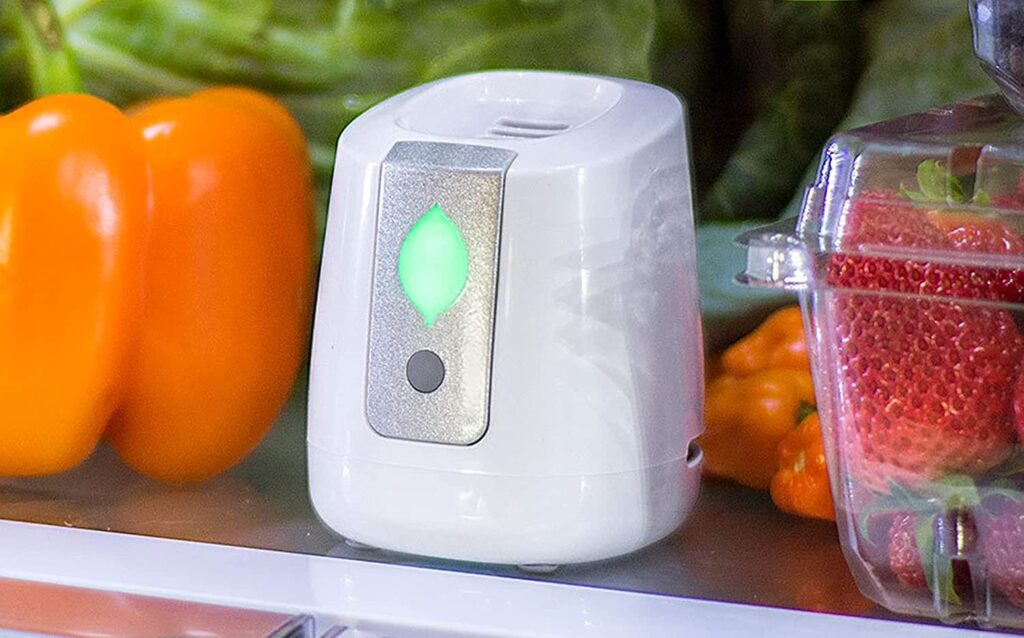 We often shelf all kinds of food in the fridge. Although the goal is to make them last longer, the faint ethylene gas that one bad food produces can spark a chain reaction to other food to go bad as well. And in an enclosed environment like inside the fridge, this process could go a lot faster and introduce the unpleasant smell that we bet you are quite familiar with.
Well, GreenTech PureAir Fridge is an air purification device that can remove ethylene gas from your fridge. Therefore, keeping the air cleaner and preventing food from going bad. The manufacturer says you could expect the food to stay fresh up to three times longer and taste better.
This way, you won't have to buy groceries as often as you used to and save money in the process. Furthermore, the device runs on a rechargeable battery that gives it enough power to operate for up to three weeks before it needs recharging. Also, it requires no filter change at all, so there is no monthly subscription required to keep your food fresh.
---
Eat healthier: Nutrition Food Scale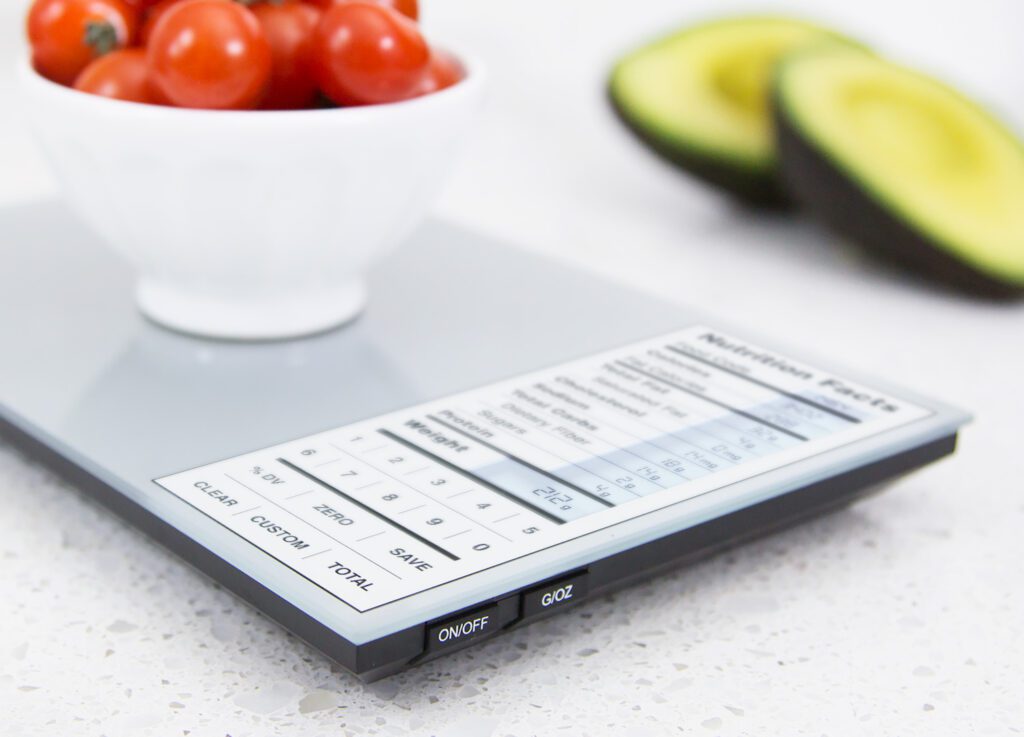 While fresh food is generally healthier, consuming excessive amounts can have negative consequences on your body weight. Therefore, it's important to be selective about the types and amounts of food you consume on a daily basis.
You can check the rough estimate of the nutritional info of any given food on the internet, or you could try Greater Goods Nutrition Food Scale to get instant information. This kitchen scale has a database of over 2000 foods, including custom entries that you might eat every day.
Just place the food ingredient on the scale, enter the food code, and the backlit LCD screen will show you nutritional facts like calories, fat, carbs, protein, and much more. This kitchen gadget is a perfect tool for anyone on a strict diet or who simply just wants to start a healthier lifestyle.
---
Portable power cleaner: Dremel Versa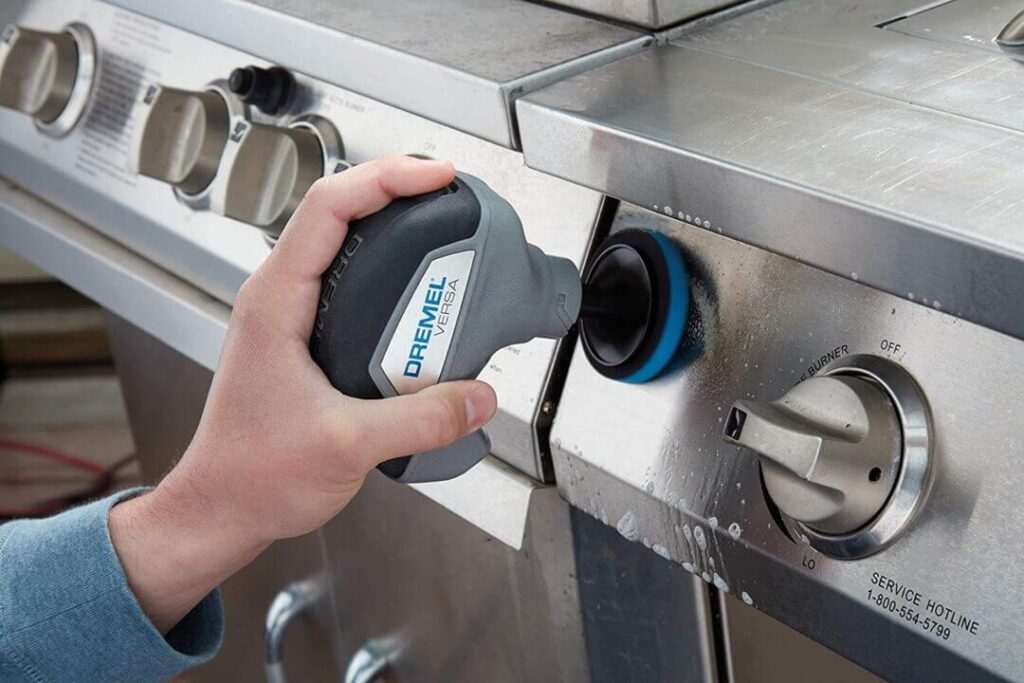 After you finish making a delicious meal, the next task is cleaning the stove and kitchen tiles that got dirty from the food left over. This activity isn't a pleasant thing to do, and we often just ignore them until the room looks nasty. But hopefully, Dremel Versa could help with the cleaning process faster and easier.
Dremel Versa is a power scrubber that can be used to clean any surface, from kitchen tiles, stoves, sinks, bathroom tubs, glass, and much more. The tool operates at 2.200 rotations per minute to quickly get rid of stubborn dirt and make the surface shine without manual scrubbing.
It comes with a number of cleaning pads for a wide range of usage. It's not just for cleaning. Dremel Versa can also be used for car detailing and polishing shoes. And when the battery is dead, a power brick and USB-C cable are all you need to recharge it.
---
Repair tools: HOTO Cordless Drill Tool Set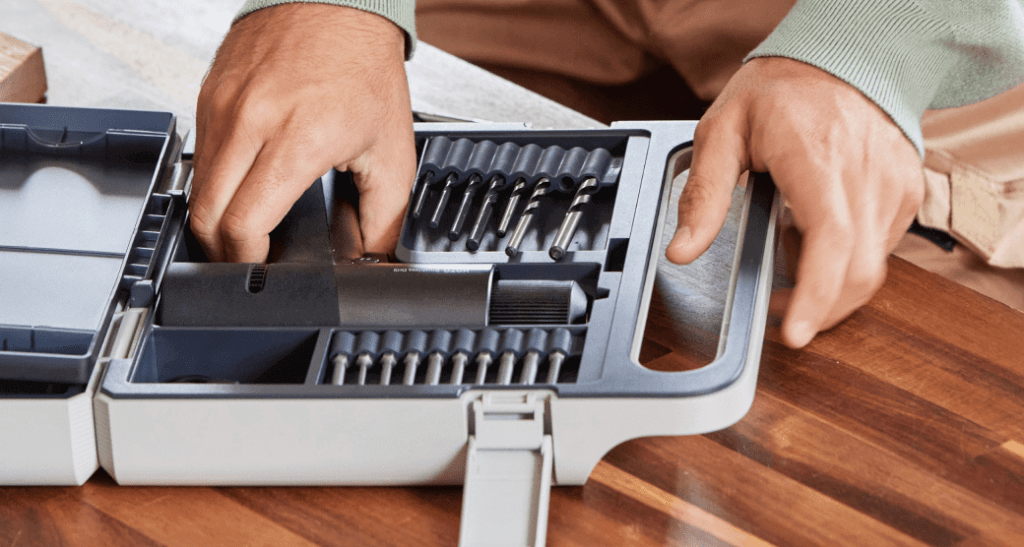 Another gadget that benefits from wireless technology is HOTO Cordless Drill Tool Set. This is not a single tool but instead a package of the most popular repair and DIY tools held in a minimalist briefcase.
One of those tools is the 12-volt cordless drill that looks quite elegant compared to most drills you find at Home Depot. The drill offers a mate finish to improve grip, and on one side, there is an LED screen that tells you the torque level and lets you freely control the modes.
Additionally, the set contains some of the most recognizable tools, such as screwdrivers, pliers, measuring tape, a drill set, and of course, a USB cable to recharge the brushless drill.
---
Thin power strip with multiple ports: Anker 727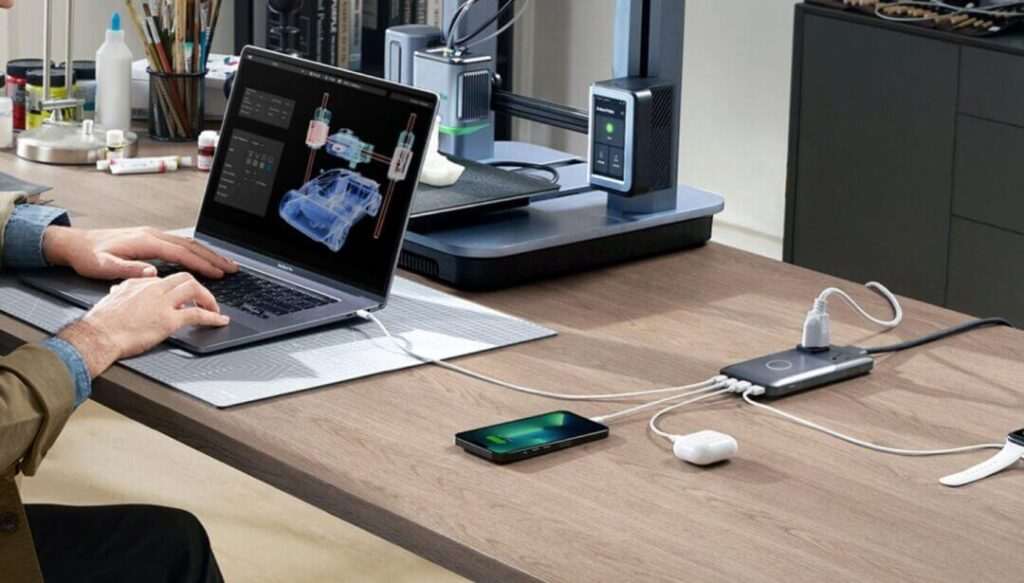 If you are looking for a compact power strip that has USB ports on it, then the Anker 727 is the right choice for the job. This power strip size is comparable to an iPhone, and yet it offers two AC outlets to power electronics at your home.
As we mentioned earlier, it features two USB-C and two USB-A ports to recharge everyday gadgets without the need for a power brick. The device supports an eyewatering fast charging technology with a maximum output of 100 watts, enough to fill up modern gadgets in less than two hours.
And to top it off, Anker offers a generous warranty if the power strip somehow damages the devices it is connected to, so you'll have total peace of mind while powering up.
---
FAQ
What is the most useful gadget for home?
The most useful gadget for home is subjective and depends on each individual needs. Some popular choices are smart thermostats, robot vacuums, and home security systems. However, you can add complementary household gadgets to make life easier such as Dremel Versa for cleaning dirty surface, HOTO Cordless Drill for home repair, and Cubii JR2 to help you exercise at home.
What are modern gadgets people use at home?
Many people today use a variety of smart gadgets and IoT devices in their homes. These gadgets may include a smart speaker, security camera, thermostat, lighting system, and robotic vacuums. These gadgets can be controlled by voice via Google Home or Amazon Echo.
But don't feel obligated to always buy the latest and greatest technology for the place you lived. Always ask yourself whether or not a device would serve a purpose in your house. For example, a tumble dryer like Morus Zero is probably not ideal for someone who often clean their clothes with the help of a laundry service.
From the list, what gadgets do you recommend the most?
All of them are great examples that would be a nice addition to your house. However, if I can only pick one product, it's gonna be HOTO Cordless Drill Tool Set as it's quite minimalistic but contains a number of everyday tools that would be helpful for a repair project and DIY stuff.
It can also be a good investment in the long run since I can choose to repair broken household items myself instead of calling an expensive repair service. Besides, the whole package looks bizarrely modern and can find itself in modern interior designs.