Having a relaxing bathroom may give us a personal space after our long working hours to enjoy. It will be much more luxurious if we can listen to our favorite songs or podcasts. Owning a water-resistant speaker allows us to bring our dream into reality without worrying about getting wet.
Some speakers have an IP rating certification that shows their dust and water-resistant capabilities. This rating helps us to understand about how-water resistant our speaker is. Bluetooth speakers offer easiness to bring audio into the bathroom, with various sizes and designs.
Here are some of the best waterproof Bluetooth speakers for bathroom use recommendations.
#1 Ultimate Ears MEGABOOM 3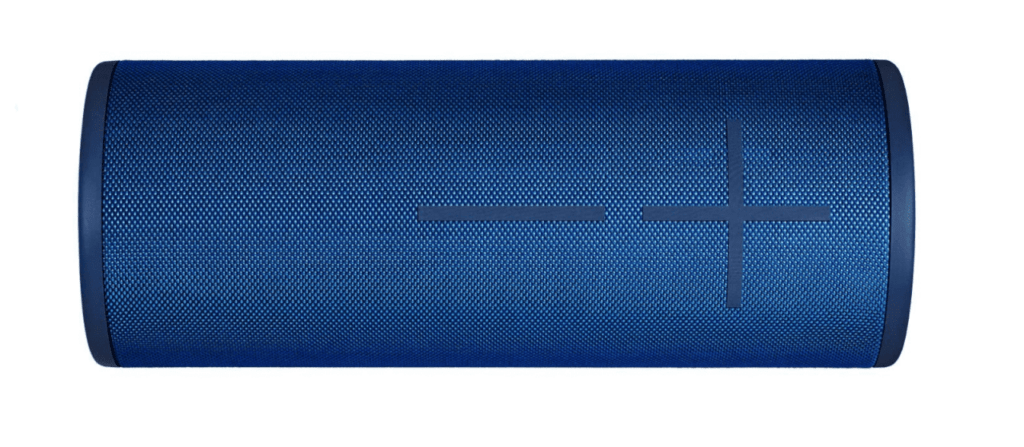 The Ultimate Ears MEGABOOM 3 is a portable Bluetooth speaker with an IP67 rating for dust and water resistance. This rating means that the speaker is certified to be fully dust-tight and immersible for up to 30 minutes in a meter of water. Using its standard mode preset, this speaker has balanced mid-range sounds, where the vocals and instrument can be heard clearly.
For those who like to modify the standard settings, an app is provided with a customizable EQ graphic and another preset that can be chosen. The speaker has a 360-degree design, which makes it has excellent directivity, resulting in a wide and open-sounding soundstage.
---
#2 Bose SoundLink Flex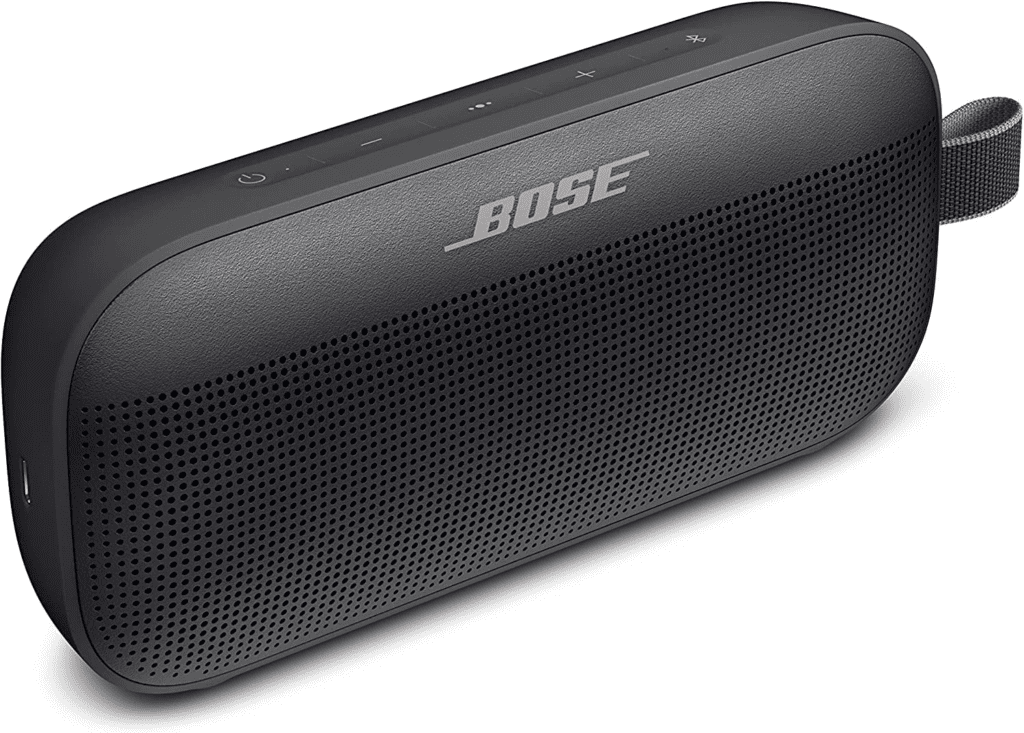 This Bluetooth speaker doesn't have a customized sound profile feature like the previous one, but it can produce a more extended and powerful bass out of the box. Built-in with an IP67 rating for dust and water resistance that certifies it to be dustproof and immersible in up to a meter of water for 30 minutes. Bose claims that it also can float in water, or because it is provided with a carrying strap, you can hang it while in the shower.
The Bose Soundlink Flex has a high bass range sound profile, making it suitable for listening to any audio content. It also supports Google Assistant and Siri to be paired with your smartphone, which is helping you to give commands in the bathroom. This speaker has a built-in microphone, enabling you to make and receive calls. With a lithium-ion battery, it offers up to 12 hours of playtime on a single charge.
---
#3 Ultimate Ears WONDERBOOM 2
The Ultimate Ears WONDERBOOM 2 comes in a small size but has a surprisingly bigger 360 sound with additional bass. It has a notable "outdoor boost" button feature, allowing you to instantly increase the loudness and clarity for outdoor listening. This speaker has an IP67 rating, which means it is waterproof and dustproof. It is also able to float, which is perfect to be used in the pool, beach, and bathroom.
This speaker is compatible with audio playback, smartphones, tablets, and other devices that support Bluetooth connectivity. Even so, you can easily control your music right from the speakers without having to reach your smartphone. Using battery-powered, you can use this speaker for up to 13 hours.
---
#4 Sonos Roam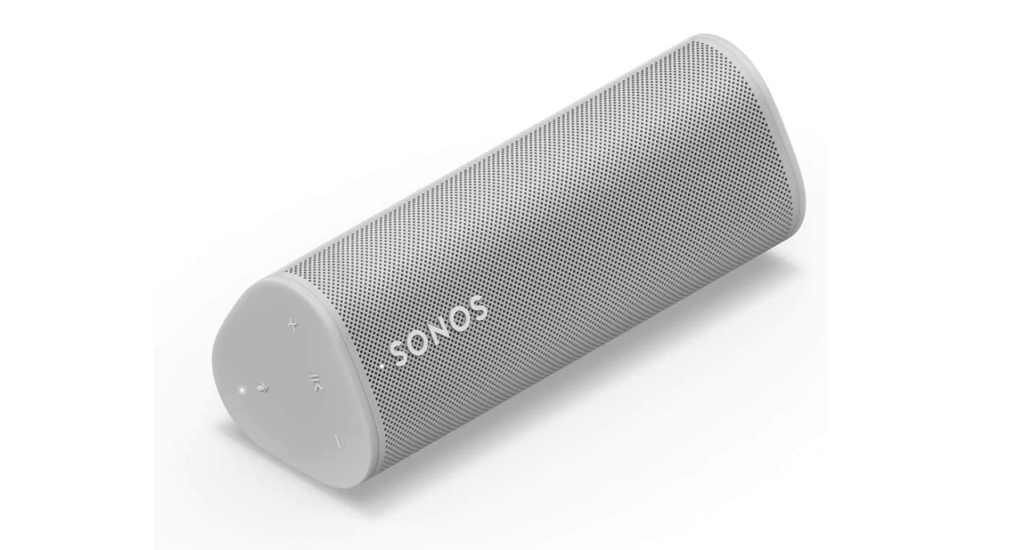 The Sonos Roam offers outstanding voice assistant support with Alexa and Google Assistant. You can enjoy easy control with the Sonos App that comes with this speaker. There are bass and treble adjustments to tweak its sound better. When its Trueplay feature is enabled, it will give a fairly balanced sound profile, making it suitable for various audio content.
This speaker is built with an IP67 rating for dust and water resistance that certifies it to be immersible in up to a meter of water for up to 30 minutes. Included with a USB-C cable, this speaker is rechargeable and can be used for up to 10 hours of playtime. The lightweight and palm-sized build make it ideal for taking with you from room to room.
---
#5 Bang & Olufsen Beosound A1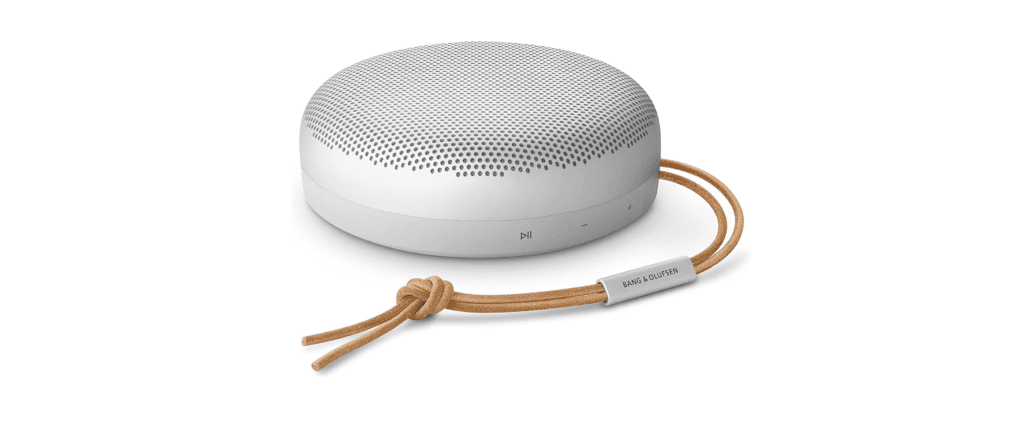 Another recommendation of the best bathroom speakers comes from the Bang & Olufsen Beosound A1 speaker. This is an excellent speaker offering the sleek, premium design you've come to expect from the brand. The casing is telling that this is a pretty rugged device, completely waterproof and with a leather strap for more accessible transportation.
Its improved battery capacity enables you to enjoy music, and speakerphone calls for up to 18 hours with increased volume. It can give longer playtime on lower settings. Designed for flexibility, it has an aluminum dome making it an elegant portable Bluetooth speaker.
---
#6 JBL Clip 4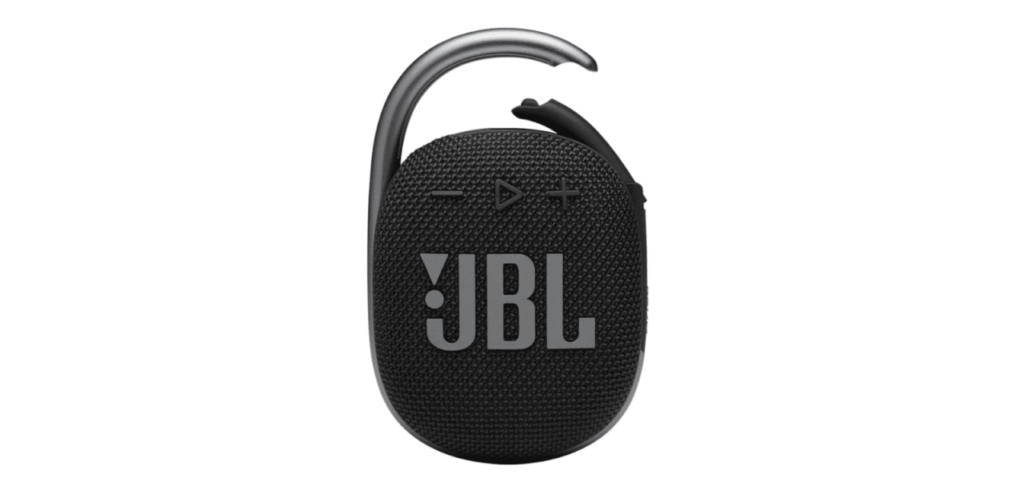 The JBL Clip 4 can clip into almost anything, including the shower rail for music or podcast listening while in the shower. Available in 6 fun color variants, this speaker offers the legendary JBL signature sound with big audio and punchy bass. This JBL speaker has tiny size and integrated carabiner for extra protection.
The JBL Clip 4 can be paired and used wirelessly with a smartphone, tablet, or any other Bluetooth-enabled device. The IP67 rating allows you to enjoy your music over the noise of the shower and enough protection to ensure you can use it near water without damage. There's also a battery equipped with 10 hours of battery life on a single charge.
---
#7 JBL Charge 5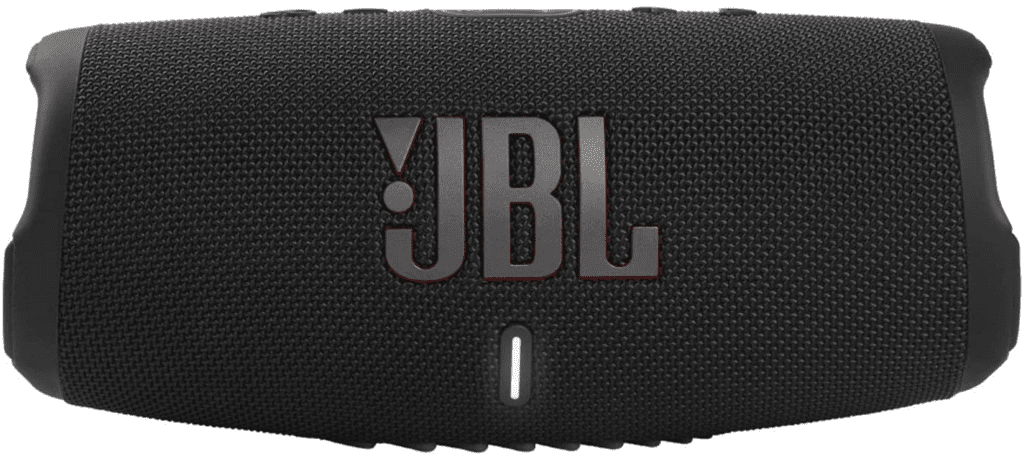 Another Bluetooth speaker recommendation from the JBL brand is welcome to the JBL Charge 5. This speaker has the JBL Pro Sound feature with an optimized long-excursion driver, a separate tweeter, and dual JBL bass radiators. You can wirelessly stream music from your phone, tablet, or any other Bluetooth-enabled device to the JBL Charge 5 and connect other JBL speakers to enhance the experience.
Powered with a rechargeable battery, this speaker is packed with an incredible 20 hours of battery life on a single charge. It can also be used for emergency power banks since it has a built-in power bank that lets you charge your devices without taking a break from the tunes. The JBL Charge 5 is fully IP67 waterproof and dustproof, so you can bring your speaker anywhere.
---
#8 Anker Soundcore Icon Mini
This Anker Soundcore Icon Mini may suit you who want Bluetooth speakers without having to pay much. Designed for adventure, this speaker is pocket-sized that hangs anywhere and goes everywhere using its detachable cord.
With up to 8 hours of powerful sound from a single charge, you can listen to your playlist for all-day long. This Anker Soundcore Icon Mini has IP67 water resistance and even withstands complete submersion. Complete with dust-proof features, you are ready to bring it to your adventure.
---
All the waterproof speakers above use Bluetooth connectivity, where you can control what you are playing via smartphones. It will be better if it supports voice assistants, so you don't have to control it manually, especially during your bath time. The best bathroom speakers have an IP67 waterproof rating, which means they are immune to water and dust.