Summer is always a great time to start doing some fun outdoor activities, unless when you can't stand the heat and constantly needs a cold beverage to cool down. Though having a cold drink in hot weather is so pleasant, it's not something you can do all the time.
Enter personal cooling devices. This new product category is aimed at anyone who wants to venture out without sweating too much.
But not all products are the same. You won't be able to carry a traditional mist fan on a summer bike trip. Therefore, in this article, we only focused on personal cooling products that are extremely portable and usable anywhere you go.
#1 HandFan Bladeless Neck Fan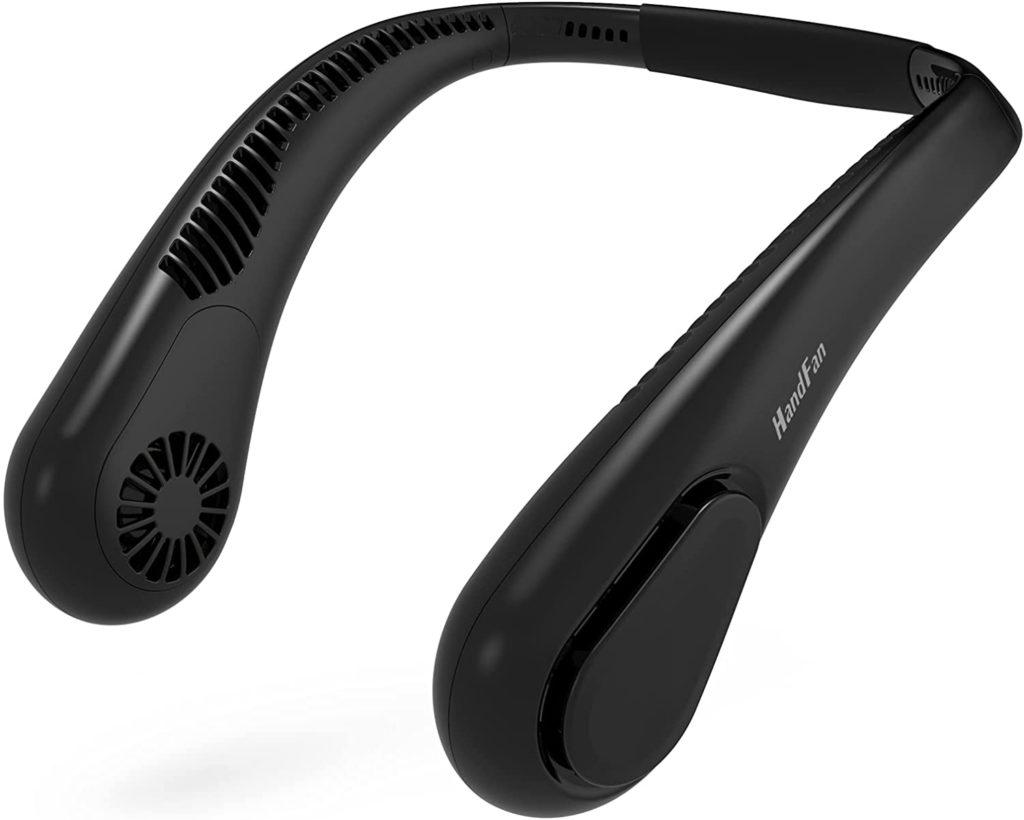 Let's start with a neck fan; a new kind of wearable device that is gaining traction lately. You may find similar options from other brands, but HandFan brings a massive 5000mAh battery to induce stronger wind and long-lasting performance.
The result is a fan that could operate somewhere between 3 to 21 hours depending on the power level. That's an extremely long time, meaning you won't have to worry if the battery suddenly died in the middle of a hot atmosphere.
---
#2 Ruinuokai Hanging Neck Fan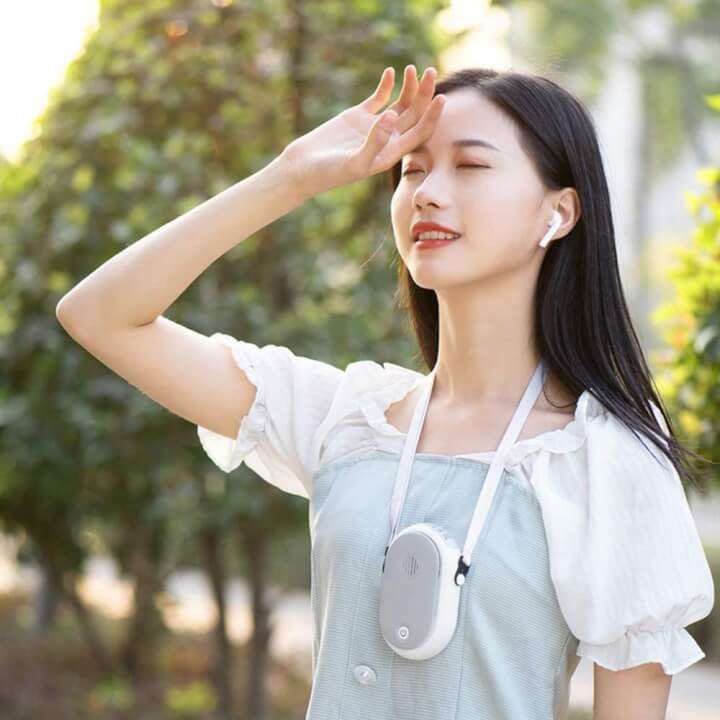 If you want to stroll in a park then Ruinuokai Hanging Neck Fan is for you. The fan is quite lightweight and comfortable to wear all day long. While you enjoying your day, the fan blows air to your face to keep it cool and less sweaty.
The fan use case isn't limited to being a wearable device. In fact, you may even place it on a desk and let it run while you are working with a computer or laptop.
---
#3 Comlife Waist Clip Fan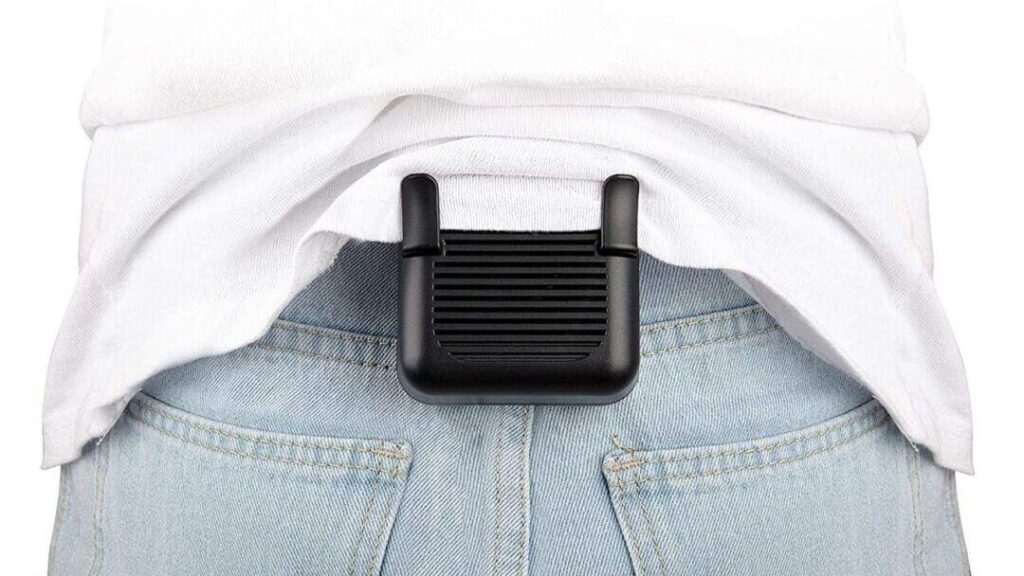 Comlife Waist Clip Fan is somewhat similar to the previous one, which is used as a hanging neck fan. But this product goes beyond that.
With a waist clip, Comlifeis supposed to blow air to the space between your skin and top shirt, cooling the hottest area on your body in an instant. Furthermore, as the sweat is quickly evaporating, you will feel a lot more comfortable under the sun.
---
#4 ExtremeMist Personal Wearable Misting System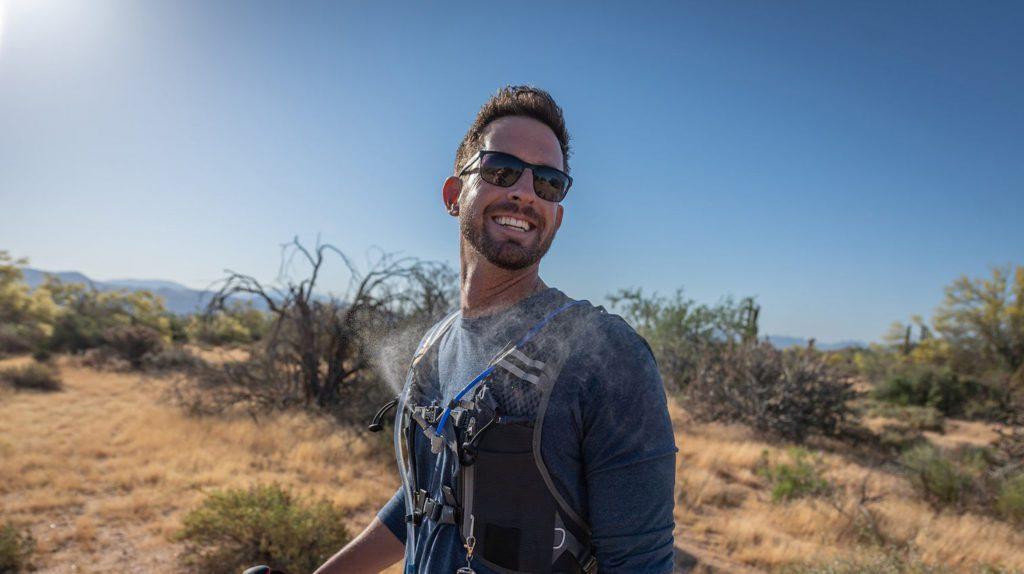 Whether you are hiking, trailing, running, cycling, or a regular field worker, ExtremeMist is a personal cooling solution that is too irresistible to ignore.
The system comes in a form of a wearable vest with an evaporation hose that sprinkles water droplets around your body to dissipate heat. The vest also contains a pack of water that is just enough to keep you away from dehydration.
---
#5 VentaPak Backpack Spacer for Ventilation
VentaPak is a rather passive solution to quickly lower your body temperature. But don't underestimate its role in the summer.
Simply adding extra space between your back and backpack will promote better air ventilation and help sweat to evaporate faster. While this process happens, your skin may feel slightly cooler and a lot more comfortable in a tropical season.
---
#6 Polar Seal Gemm Wearable Air Conditioner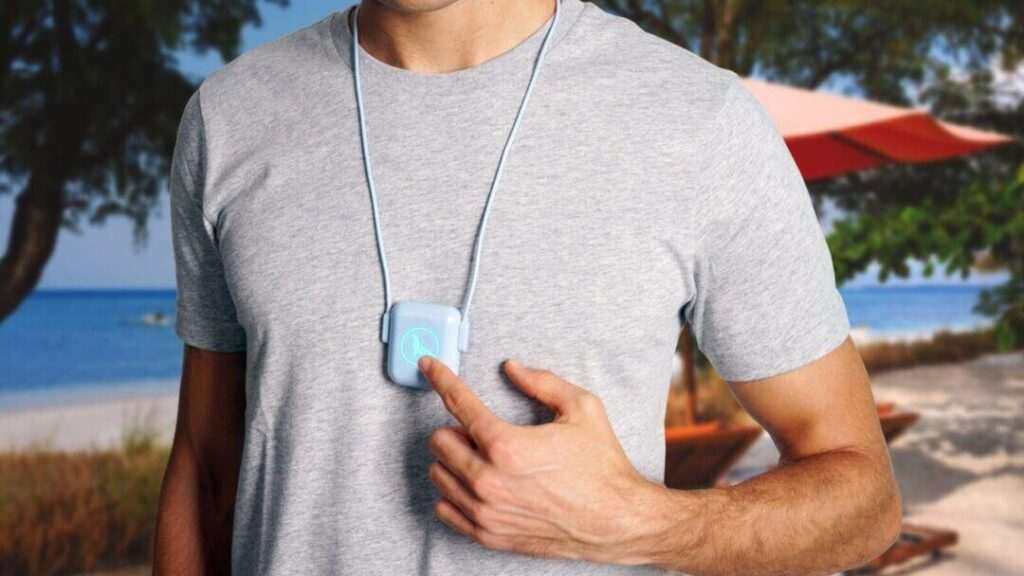 This might sound a little far-fetched, but Gemm is actually a device instantly brings cool to the skin, particularly your neck. It's not blowing air with a fan blade, instead, thermoelectric technology is used to deliver up to 10° Celcius or 50° Fahrenheit.
The device is hanging on your neck, providing instant cooling and even heating on demand for up to 7 hours. Thanks to its necklace design, Gemm is comfortable to wear and can be nicely concealed from the outside.
---
#7 Torras Coolify Portable Air Conditioner Neck Fan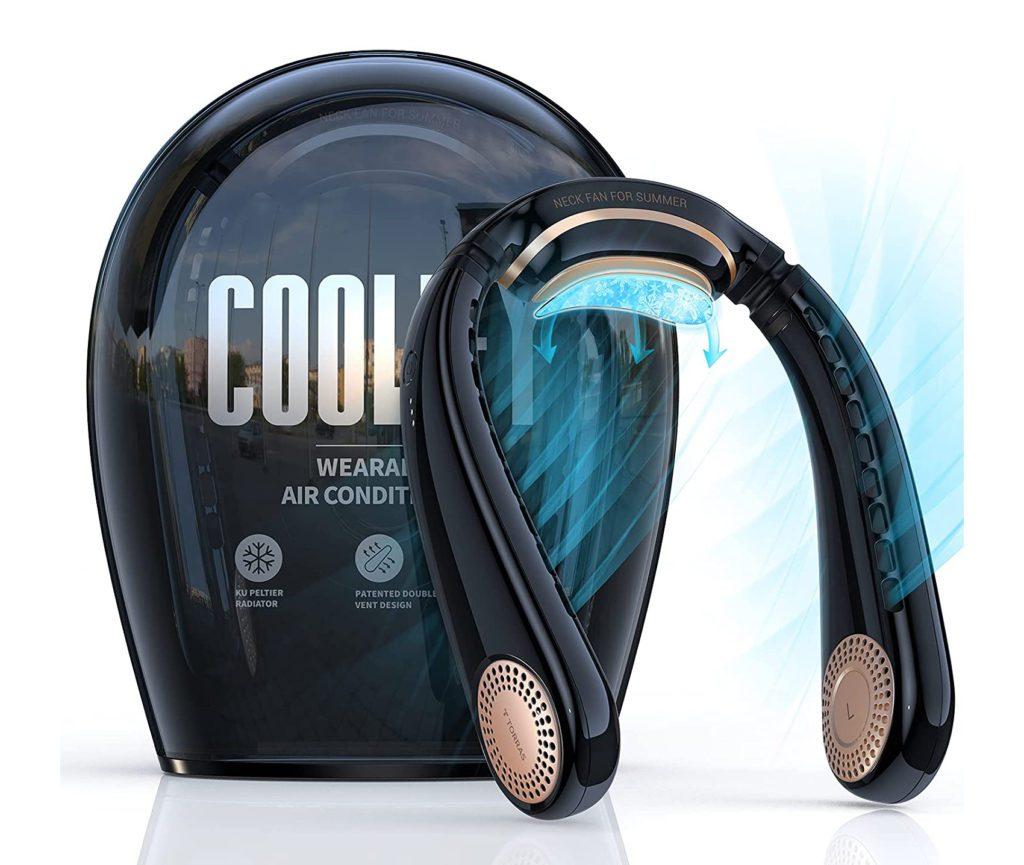 This one I think combines the best of both worlds; the breeze of a fan and the instant cool of an air conditioner. Torras is a decent upgrade to a regular neck fan like I mentioned above.
The part that touches a neck comes with a cooling pad called Ku Peltier Radiator which is essentially like strapping a bag of cold water to the skin. Don't worry, it's not blistering cold, just around 10°C (50°F). Now, both your face and neck won't suffer from heat anymore.
---
A wearable cooling device will definitely help you in the summer adventure but don't forget to always carry a water bottle with you. HidrateSpark, for example, is a fantastic water bottle that will glow to remind you to stay hydrated.
Either way, also check out other amazing gears to accompany you on outdoor adventures.