Since the pandemic started, everything has worked differently. We are recommended to reduce physical contact and attend crowded places. One kind of activity affected is how we communicate and meet with people. Now, most workforces tend to use online meeting platforms to replace offline gatherings.
A webcam has become a mandatory device for holding formal and non-formal online meetings. Without it, we are limited to audio communication since we can't see each other. Even though it has many benefits, using a webcam also has security and privacy issue.
This tiny camera can risk getting hacked by someone, even if we don't activate it. To prevent bad things from happening, some webcams are equipped with a physical privacy shutter or mechanism to minimize the spying risk.
Here are some recommendations for the best webcams with privacy shutters to protect your privacy.
#1 NexiGo N660P Pro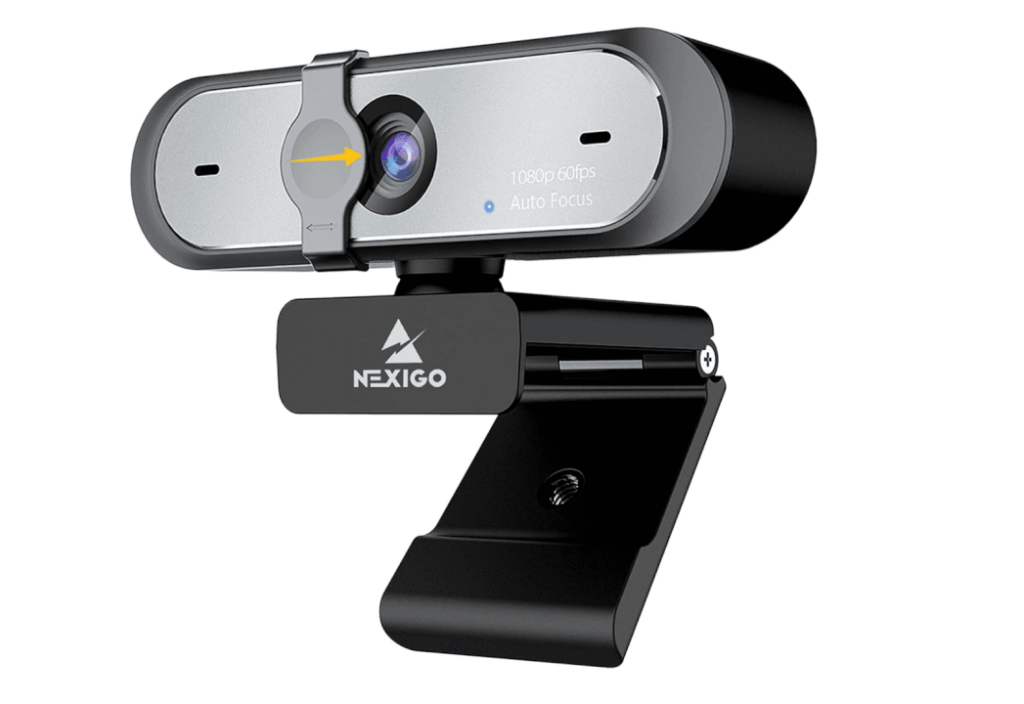 The NexiGo N660P Pro webcam offers a high definition 1920 x 1080 p picture resolution and is completed with automatic white balance and exposure control. It can also record 60 fps video even in low brightness environments. The built-in dual stereo microphones support noise canceling technology that helps reduce background noise, perfect for online meetings, studying, and video conferences. Three color variants are available: black, white, and pink.
This webcam is equipped with a privacy shutter to provide privacy and security protection to prevent any criminal hack activities. You just have to slide the cover to open and close the camera. A 6.5 ft USB cord is provided to connect with your device, and you don't need to install any app or driver before it can be used. Furthermore, NexiGo N660P Pro is compatible with vast operating systems such as Windows, Mac, Linux, Chrome OS, and others.
---
#2 Logitech Brio 4K Webcam
This webcam from Logitech is designed for work from anywhere; whether it's from home, office, or cafe. Its 4K HD resolution camera has 4 times greater quality than a regular HD webcam, providing you the sharpest professional video experience.
The Logitech Brio 4K Webcam uses HDR technology with auto light adjustment, making it possible to use in low light or backlit conditions. Its dual omnidirectional microphone features noise canceling technology to eliminate noise so you can be heard clearly. Three field-of-view presets enable you to adjust the camera angle. The privacy shade eliminates the worry about unwanted computer hacks.
---
#3 Logitech C920S HD Pro Webcam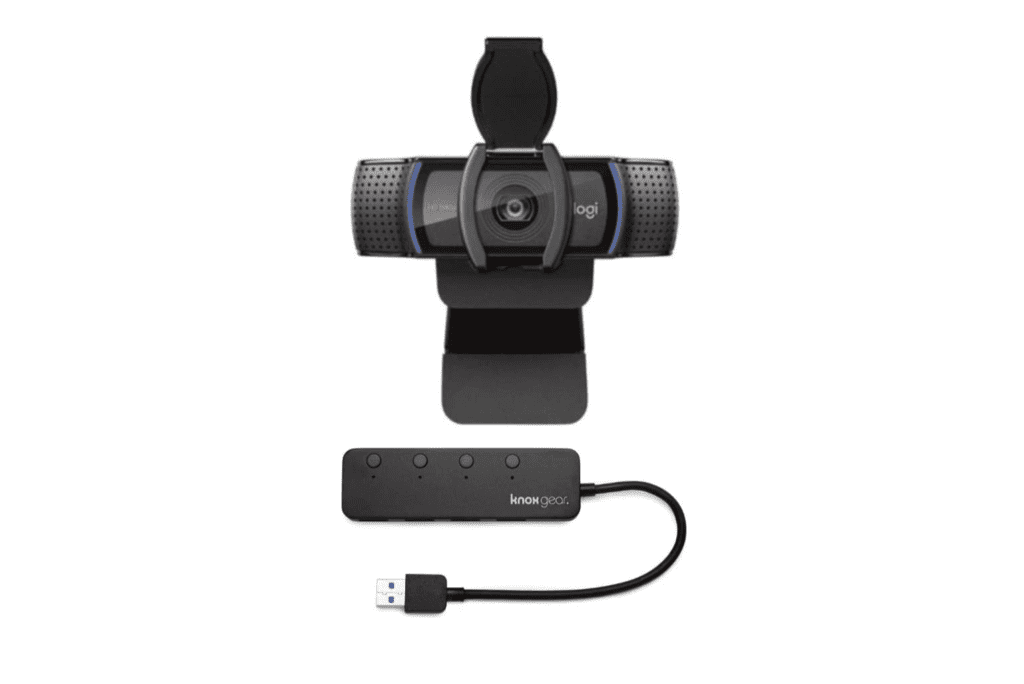 Logitech C920S HD Pro Webcam provides full HD 1080P picture quality at 30 fps. Its lens is able to capture a precise moment in true and natural colors. Its 78-degree field of view can frame up to two people at once. You can record in dim or full direct light without any issue since it has a built-in HD autofocus and light correction.
This webcam is supported with the Logitech Capture software. It allows you to customize the camera, adjust settings, zoom, and pan function. To support your online meeting activities, two integrated microphones can capture audio from any direction with natural and clear quality. Moreover, the privacy cover ensures higher level of your privacy.
---
#4 Qtniue USB Webcam Desktop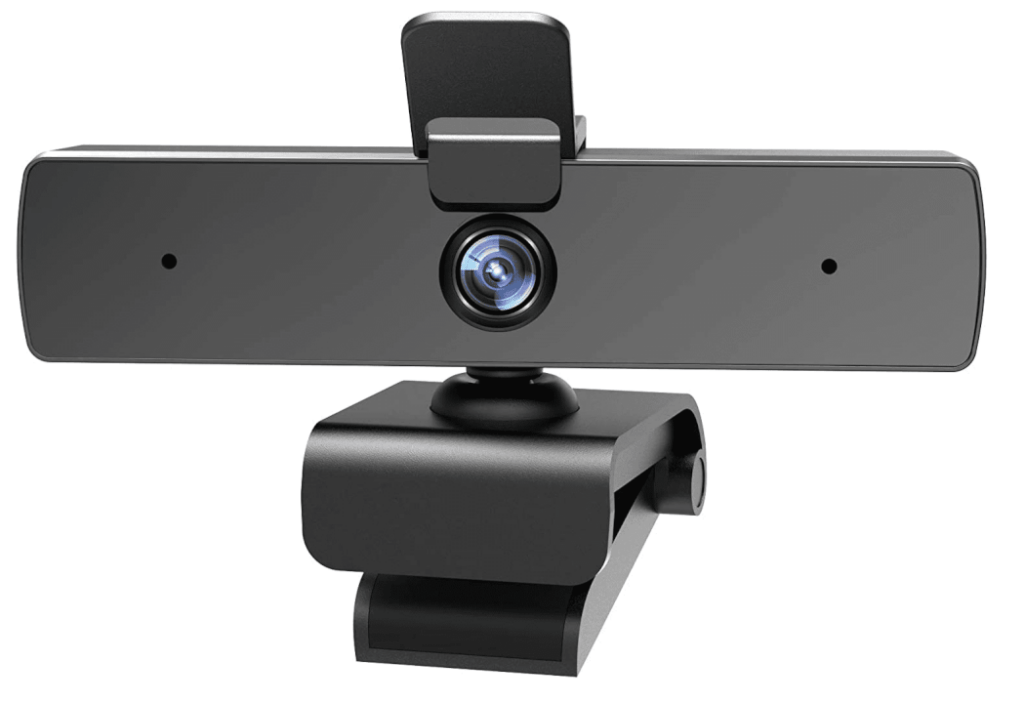 This webcam option may be a good choice if you are looking for a more budget-friendly product. Qtniue USB Webcam is able to capture 1080P HD picture quality using the advanced H.264/H.265 compression technology. There are two camera rate variants available, the 30 and 60 FPS. It gives you a smooth video recording and good footage even in harsh lighting. The built-in USB connection lets you use it instantly without installing any drivers. It also has a 360-degree rotating adjustable base to set the camera positions.
The audio feature is equipped with dual stereo microphones that can filter any background noise so your voice can be recorded well. You can use this webcam with a wide range of devices, such as Windows, Mac, Chrome, and Android. Its privacy cover can protect your privacy and security better.
---
#5 ToLuLu Webcam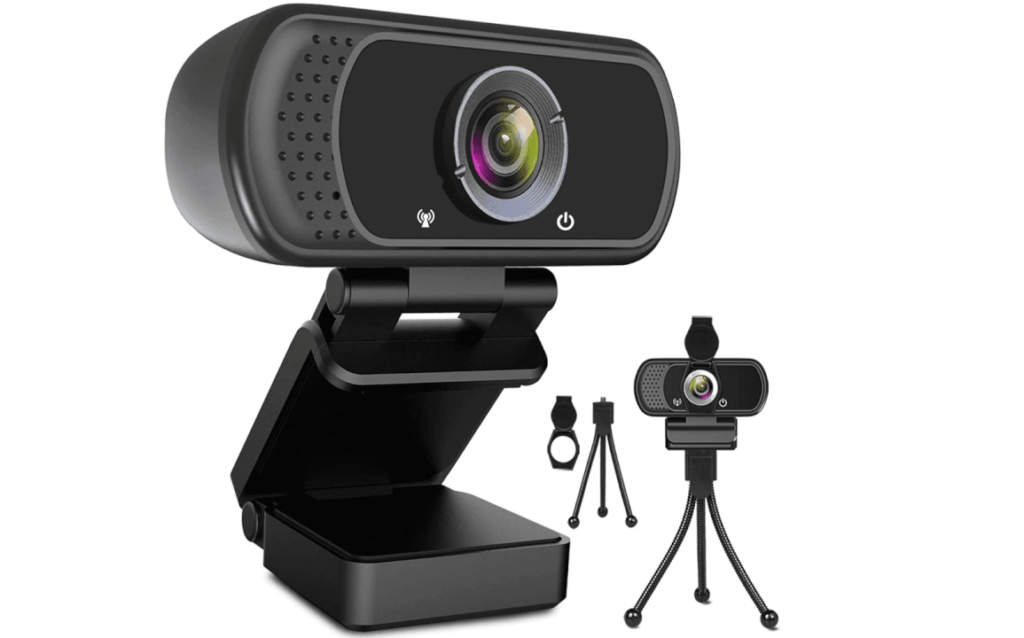 This webcam brand may be less known, but it enables video call activities with a lower budget. ToLuLu offers a 1080p full HD webcam with a glass lens to produce crystal clear video at 30 FPS. Its automatic light correction and HDR technology deliver a better look video even in low light conditions. Comes with tripod ready clip, this webcam can be easily used on your desk surface. It also features 6 feet (1.8 m) USB power cable that can be connected to laptops, computers, and other devices.
ToLuLu Webcam offers 110-degree widescreen with built-in digital stereo microphones and with automatic noise reduction feature. Using advanced facial enhancement technology, this webcam optimizes the image automatically, making you look great in the recording. With a built-in privacy cover, you can enjoy surfing the internet safely without worrying someone is watching your face.
---
#6 Microsoft Modern Webcam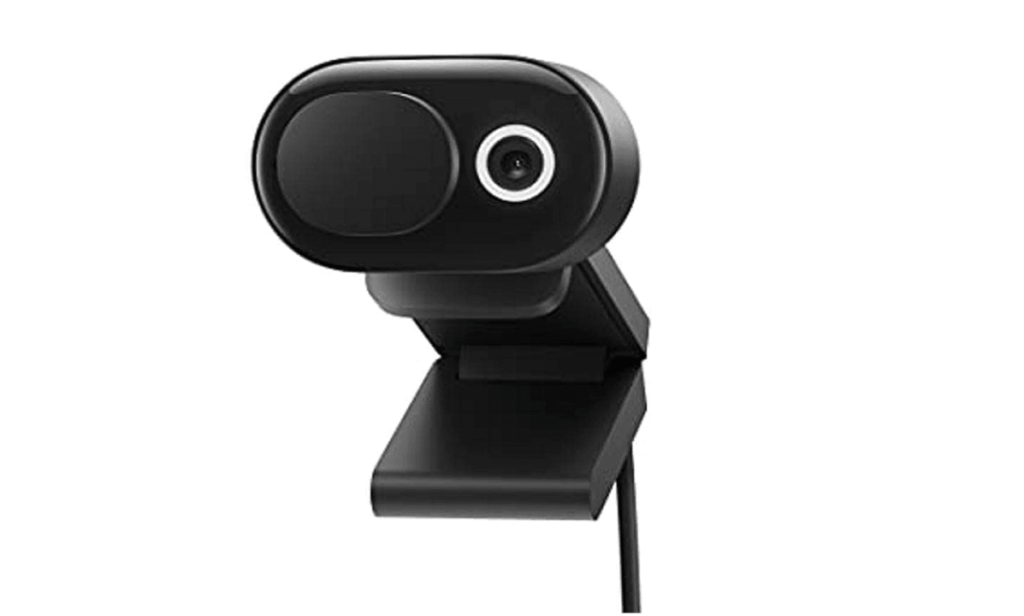 This Microsoft product offers an excellent webcam which is more affordable than many Logitech products. It has good stability when attached to a monitor, laptop, and desktop. An auto-white balance and exposure compensation with HDR help you produce a true look with facial retouching in 1080p picture quality.
The integrated privacy shutter can easily slide open and close over the webcam lens. It is also equipped with LED status lights that inform you of the camera status. The Microsoft Modern Webcam is certified for Microsoft Teams usage with a 78-degree field of view, 60 FPS footage quality, and built-in noise canceling microphone. Additionally, an app is available to adjust the camera feature, including flicker reduction.
---
#7 Insta360 Link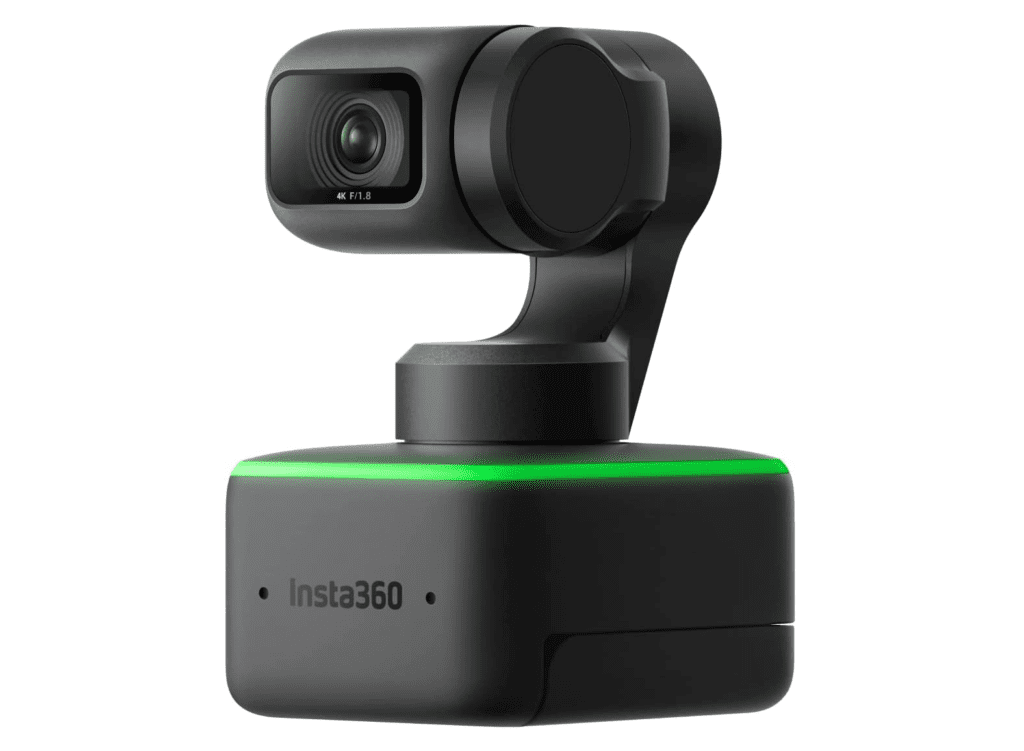 The Insta360 Link is a webcam with 4K resolution and a half-inch sensor. It can produce stunning looks that capture life-like detail and excellent dynamic range. Its lens rotates with a gimbal design and a powerful AI tracking algorithm to follow your movement. It comes with an automatic zooming and framing technology, so you will always be in the center of the footage frame.
This webcam is provided with gesture recognition, where you can control the camera just using hand gestures. Like other webcams, this one also has dual noise-canceling microphones that reduce background noise and amplify your voice to produce crisp and clear audio for improved communication. It has different safety protection mechanisms from a regular camera. To keep your privacy, after 10 seconds of inactivity, the Link's gimbal lens will automatically point downwards, which is much more convenient to use. But you can always manually point the camera downward anytime you like.
---