Are you tired of lugging heavy and bulky equipment around when you're on the go? When on a trip, we don't have the luxury of bringing any item we want. That's why we need to be selective and only carry the ones that won't consume too much space in the luggage.
That's why we have curated ten more gadgets that have been miniaturized so they wouldn't be cumbersome to carry on your next travel.
Table of Contents
Compact laser projector: Nebula Capsule 3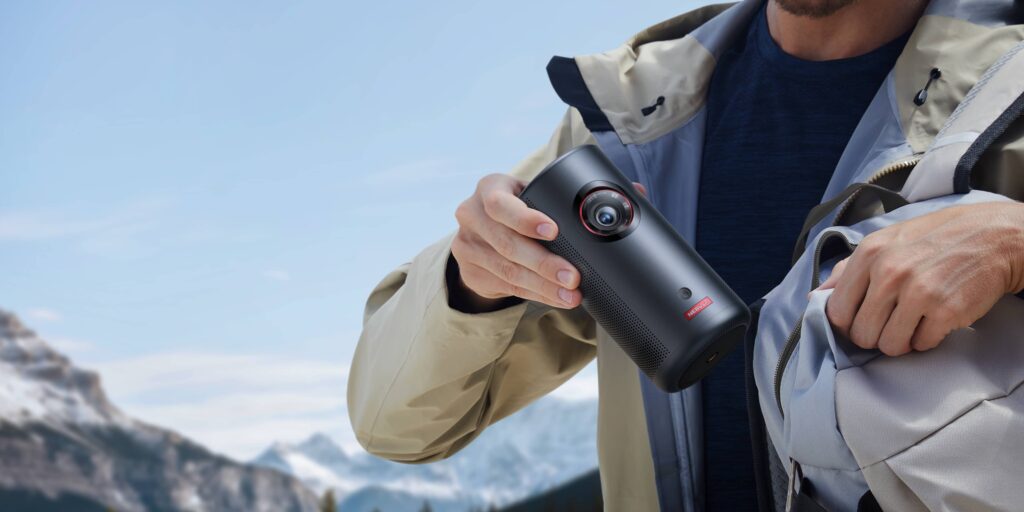 Today, we have a lot of pico projectors that are good for casting a movie. But most of them lack brightness and contrast. That's why Nebula Capsule 3 is here to solve that. This laser projector is about 90% smaller than your typical projector but houses some of the best technologies to produce high-quality images. It can display 1080p pictures on a screen of up to 120 inches with 300 Lumens of brightness.
Just to give you some context, it's three times higher than most pico projectors. On top of that, Nebula Capsule 3 houses a 15.000 mAh rechargeable battery, meaning it can run without a power source for up to 2.5 hours – enough to finish a full movie. Now you can enjoy a cinema-like experience from the comfort of a camping stool.
---
Mini instant camera: Polaroid Go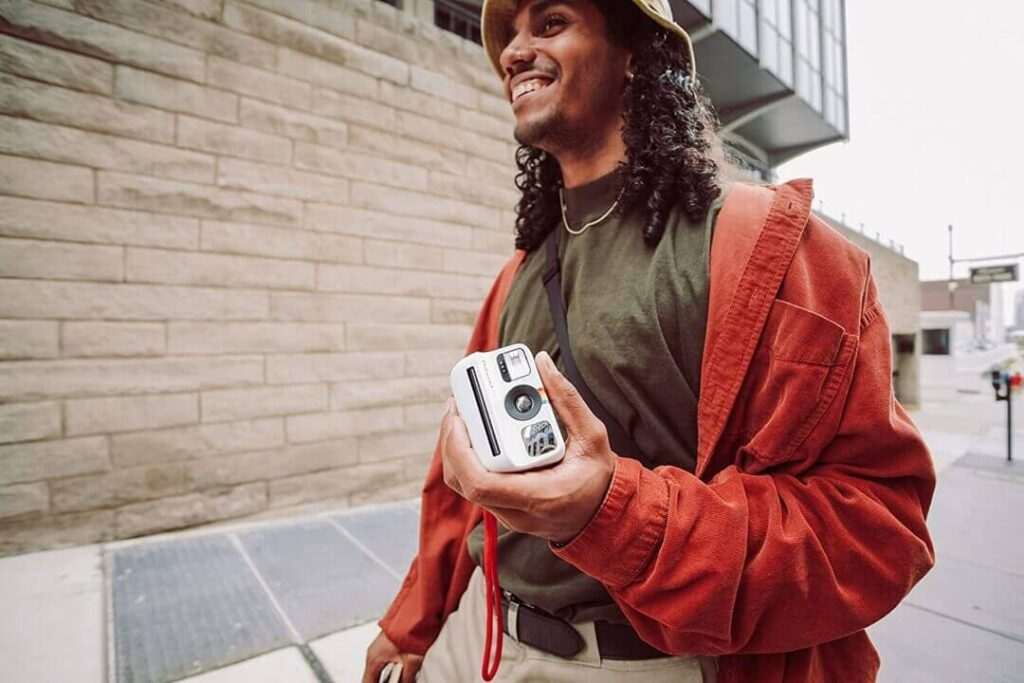 The classic instant camera with a printing capability is still a thing today. Perhaps a physical photograph is much more special than its digital counterpart.
Polaroid Go is an instant camera that is so tiny and lightweight – you won't have a problem storing it inside your bag or hanging it on your neck. It can print a modest 3.5 x 2.1-inch picture which is relatively large enough to be visible when you place it on a nightstand.
The camera comes with a pack of 16 films, and additional packs are sold separately. It's limited, but it's also the element that makes the printed photo more unique and valuable.
---
Better than GoPro: Insta360 Go 2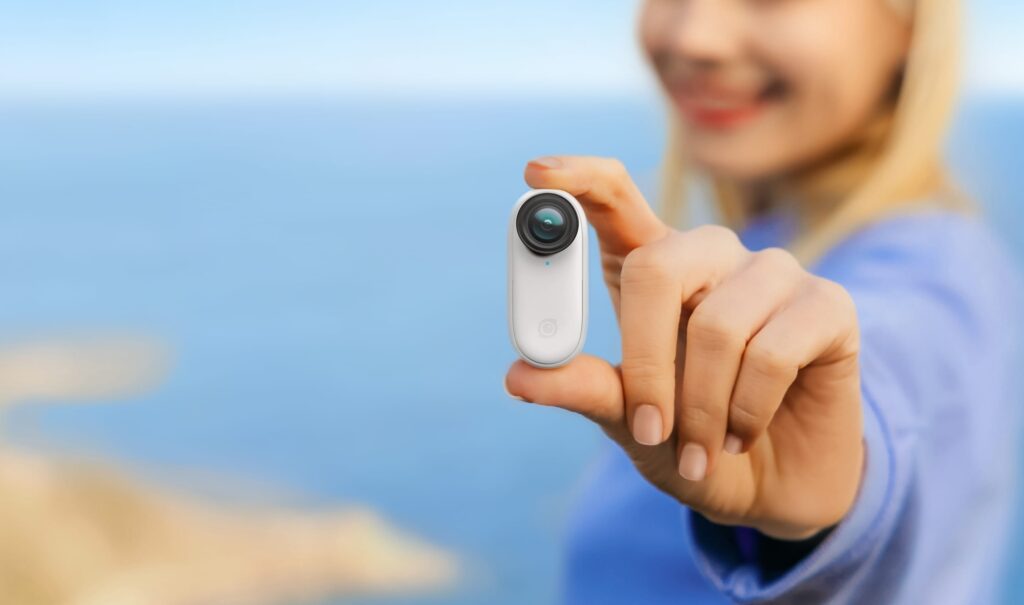 Just because action cameras are already so compact doesn't mean they can't get even smaller. Insta360 Go 2 is the answer for anyone looking for an action cam that is small, lightweight, and has a wide range of applications. The camera sensor allows for up to 1440p at 50 frames per second video for a vivid and sharper picture.
Additionally, the HDR mode will boost the color and makes the video look like it was edited by a professional editor. The camera comes with a variety of mounts that lets you attach it to a hat, helmet, flat surface, and even your chest with its magnetic pendant. Finally, with the FlowState technology, Insta360 Go 2 will keep the video smooth and stable without needing a camera gimbal.
---
Smallest flagship drone: DJI Mini 2 SE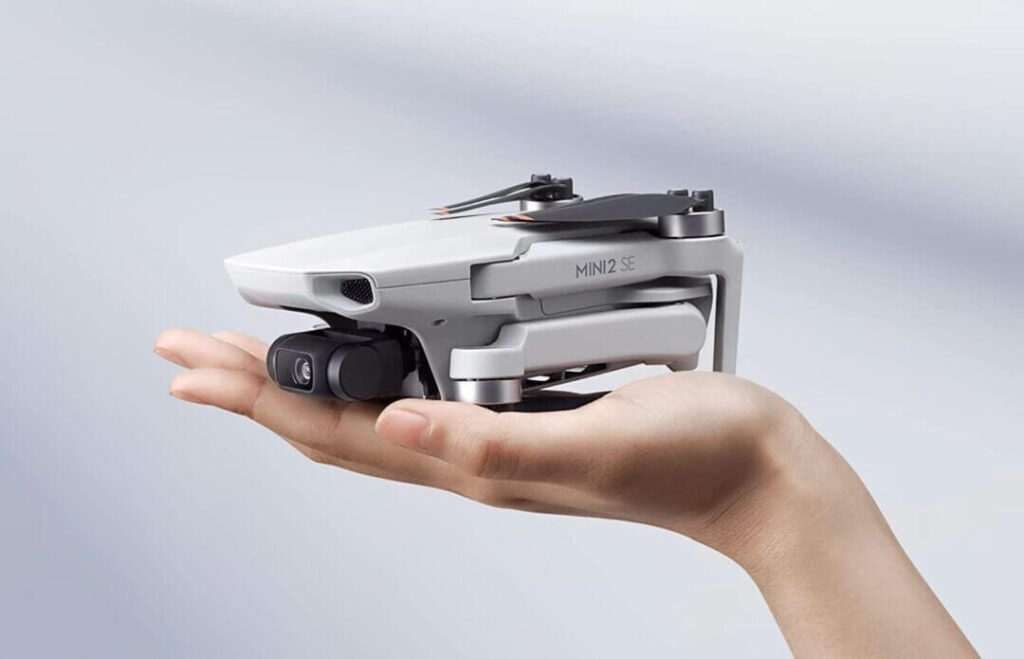 If you are in the market for a portable drone, then DJI Mini 2 SE should be in your consideration. This smart drone offers some of the latest aerial videography advancements in the form of a quadcopter that is less than 250 grams – roughly the weight of two smartphones.
It boasts 31 minutes of flight time and an insane 10 kilometers of video transmission. The 12-megapixel camera is suspended under a 3-axis gimbal to keep the image stable even in strong wind conditions.
Mini 2 SE is targeted towards beginner pilots with little to no experience in flying a drone. This is proven by tons of beginner-friendly tutorials and Intelligent Modes to record cinematic videos with ease.
---
Emergency communication: inReach Mini 2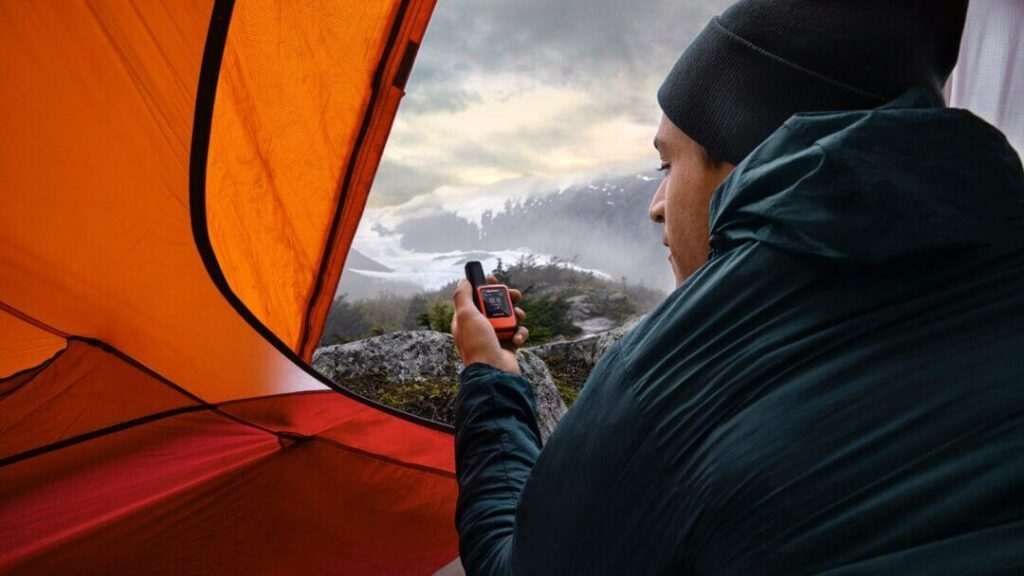 A satellite communication device like Garmin inReach Mini 2 is a must-have item, especially if you are traveling alone to rural areas. The device lets you instantly call SOS in the event of distress.
Furthermore, you may enjoy two-way messaging with the family at home to let them know how well you are doing – all without cellphone coverage. The inReach Mini 2 has a tiny screen to show a digital compass, real-time route, and even weather forecast.
While it isn't the cheapest satellite communicator available, its subscription plan is much more affordable. And the fact that you could use it independently without a smartphone is an enticing point that is hard to resist.
---
Mini espresso maker: Picopresso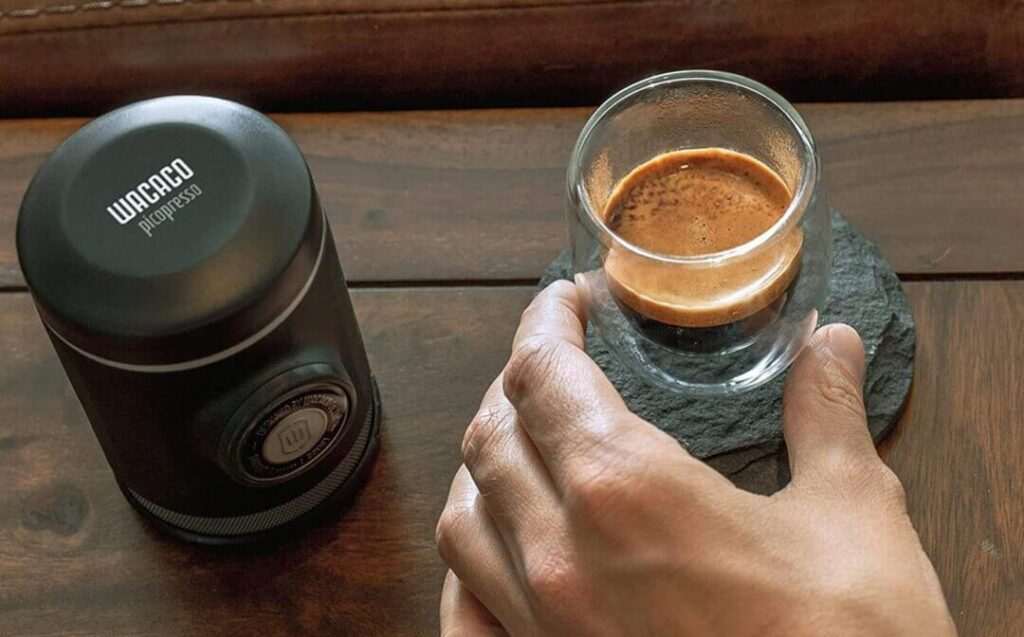 With the size of a coffee mug, Picopresso is the ultimate espresso machine you can carry in your backpack. But don't let the compact size fool you. Picopresso produces an extraction akin to a lever espresso machine; rich, syrupy, and balanced – the quality that will rival any big, expensive machine at the cafe.
This specialty espresso machine features a naked portafilter, so users will see delicious creamy espresso flowing directly from a standard 52mm, 18 grams stainless steel filter basket during the brewing process. The portable espresso machine offers manual operation only, so you can get your coffee ready without electricity.
---
Massage anywhere: Theragun Mini 2.0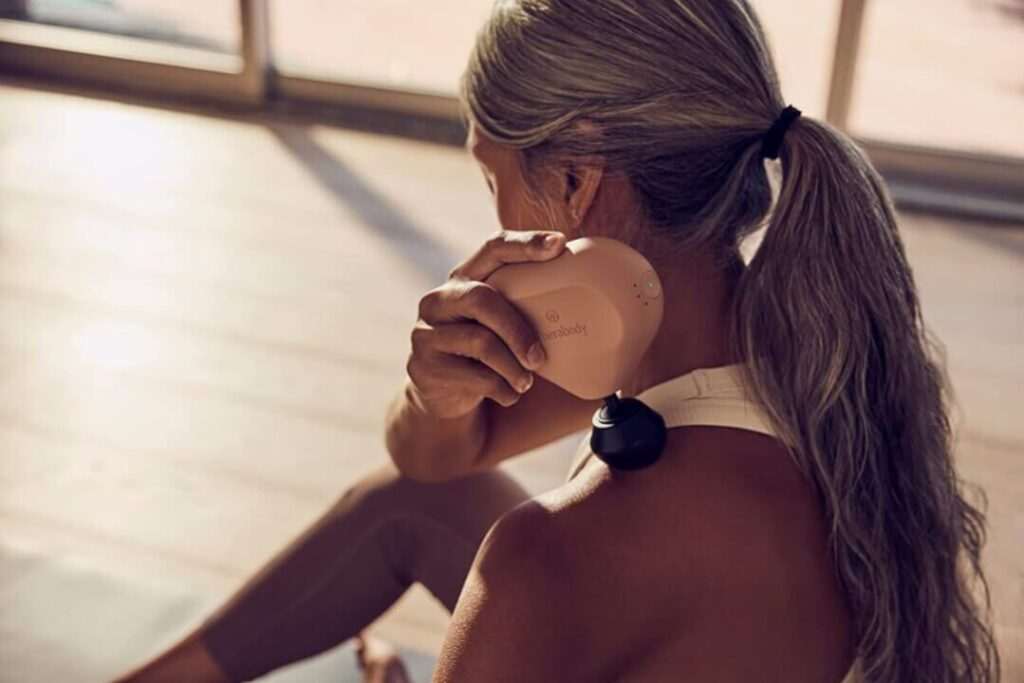 Traveling can be exhausting, leaving you with pain and aches when you return to the hotel. Speed up your recovery with the Theragun Mini 2.0. Featuring a powerful motor, the device offers various speeds ranging from 1750 to 2400 percussions per minute, allowing you to choose the level that suits you best.
Unlike other similar devices, the Theragun Mini 2.0 has a triangular shape for improved grip and takes up less space in your luggage, making it a perfect addition for travel. Moreover, this latest version is 30% lighter and 20% smaller, yet it offers more features and personalized treatment for a quicker recovery.
---
Wearable flashlight: Flexit Pocket Light
Artificial lights are everywhere. Even your phone is already equipped with an LED flash brighter than a typical torch light. However, it's not very flexible. You can't hang, stick, hook, or direct the light to a specific angle.
Enter Flexit Pocket Light. It is an innovative torch light that combines bright 650 Lumens LED and a flexible neck that allows the light to illuminate a specific area. You can hook the device to your t-shirt and let it reveal whatever is in front of you.
It provides a spotlight mode to project a narrow area and a floodlight mode to illuminate the whole room. Or you could enable both modes at the same time if needed. Whether you are a traveler, mechanic, or doing DIY stuff, Flexit Pocket Light could help you finish your task.
---
Pocket-sized power bank: ChargeCard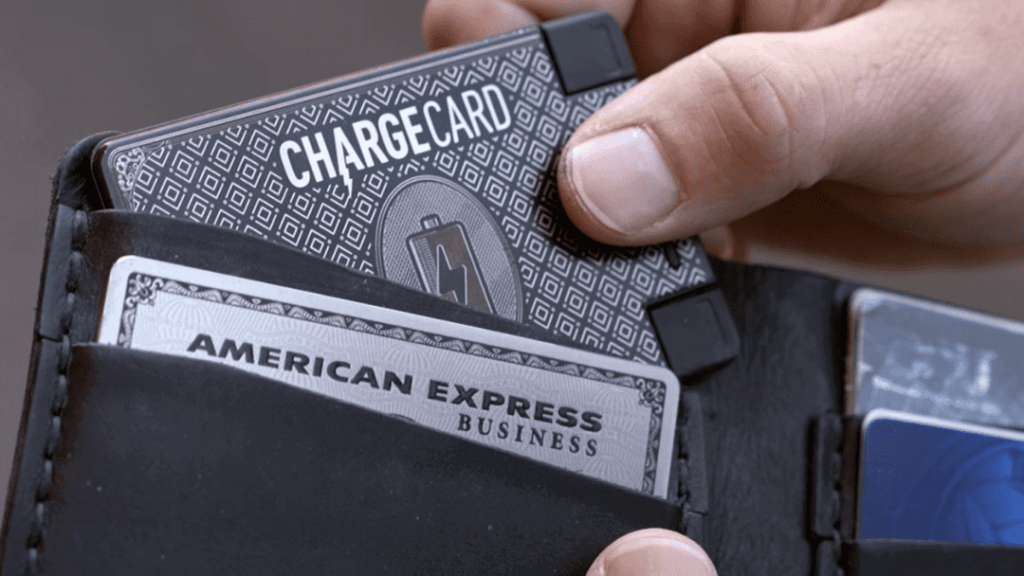 Power banks are heavy, and the higher their capacity, the larger they become. But what if you could slip one into your wallet? That's basically the idea of ChargeCard. It's a power bank that is so slim you may even store it in a credit card holder.
It even has its own charging cable, so you don't have to carry around a long USB cable that may get tangled in your pocket. Due to its small nature, the power bank only offers 2300 mAh of energy which won't fully recharge any modern smartphone. But it's more than enough to keep your phone running, at least until you can find a power outlet.
---
Portable speaker: Soundcore Mini 3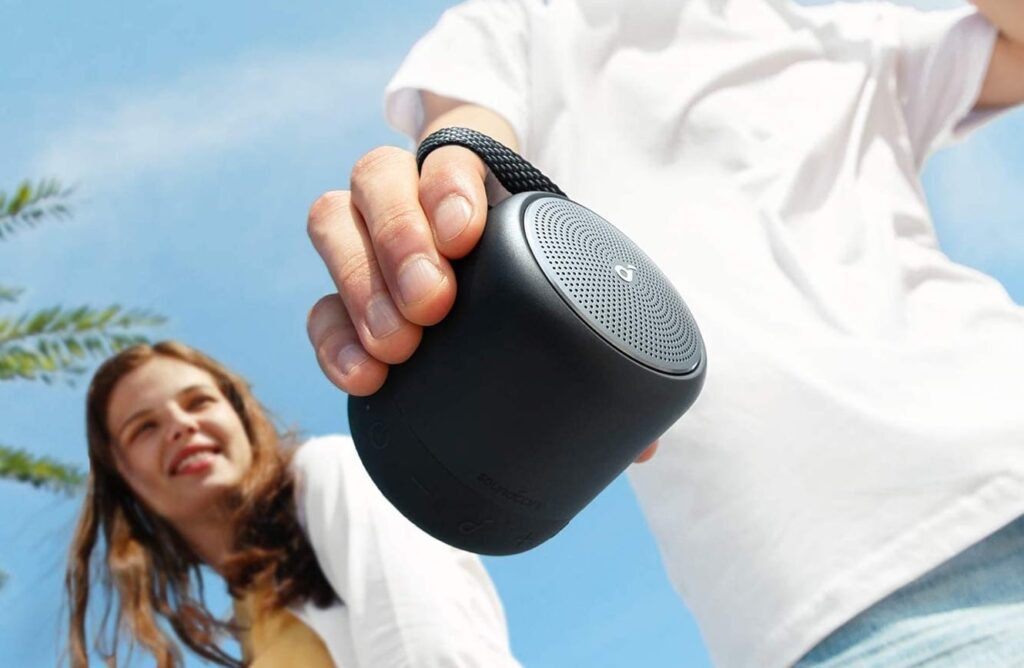 A powerful speaker doesn't have to be big. Soundcore Mini 3 has managed to shrink the elements that make a great speaker into something as big as a coffee mug. It can produce 360-degree sound to ensure everyone gets the same audio quality, no matter where they stand.
The speaker is certified with IPX7 waterproofing, meaning it's totally fine to operate it in a wet environment like at the pool, beach, or at your bathroom. And thanks to Bluetooth 5.0 with its low energy feature, the speaker can operate for up to 15 hours, keeping the music on all day long.
---
FAQ
What constitutes as travel gadgets?
A travel gadget is a portable device, gear, or accessory that can enhance your travel experience by providing additional functionality or convenience during your trip. Some examples include a phone charger, power bank, luggage lock, and digital camera.
The list above contains some examples of trivial gadgets that would enhance your adventure experience. However, the importance is subjective from person to person. If you want to see essential travel gadgets, check out Miniaturized Travel Gadgets That You Should Have.
What factors should I consider when choosing a travel gadget?
Generally speaking, qualities like waterproofing, rugged design, high portability, and long battery life are some properties you should look for in any gadget you want to bring on your next travel.
What are some tips for packing a travel gadget?
Make sure you have enough space for the gadget in your luggage. Consider wrapping it with a thick layer of styrofoam or fabric to reduce friction and shock when moving. Also, avoid storing it close to wet items like toiletries.