As an avid mobile phone user, I know the frustration of running out of battery when you need your phone the most. That's why I've researched five cool MagSafe chargers that are perfect for various use cases. Whether you need a charger for daily use, car use, or travel, these chargers offer unique form factors that are both functional and stylish.
MagSafe has completely revolutionized the way we charge our iPhones. They offer a faster and more efficient way to charge your iPhone without the need for cables. The market is now flooded with a wide range of MagSafe chargers, making it hard to choose the right one for your needs.
In this article, I'll share my top picks for MagSafe chargers that every iPhone user should consider. Whether you're looking for a budget option or something more premium, my list has got you covered.
Table of Contents
ESR HaloLock Kickstand Wireless Charger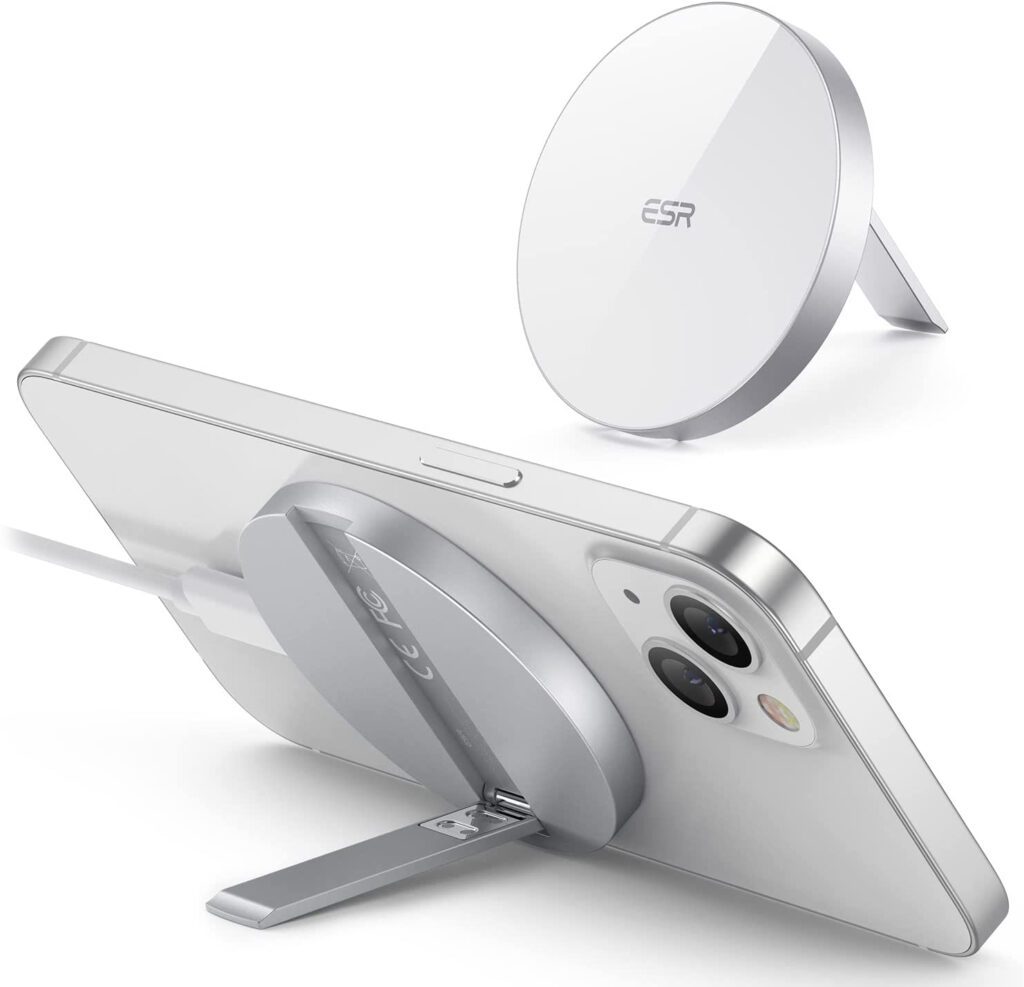 The HaloLock Kickstand is a MagSafe-compatible wireless charger that offers fast charging and versatile positioning. With its built-in kickstand, you can easily watch videos, FaceTime, or play games while your device charges at any angle. It's lightweight and compact, making it convenient for on-the-go use. Available in Sierra Blue, Pastel Pink, White, and Black, this charger combines style with functionality. With its fast charging capability, you can power up your devices quickly and efficiently. The ESR HaloLock Kickstand is a must-have accessory for anyone looking for a convenient and reliable wireless charging solution.
---
Belkin 3-in-1 Wireless Charger With MagSafe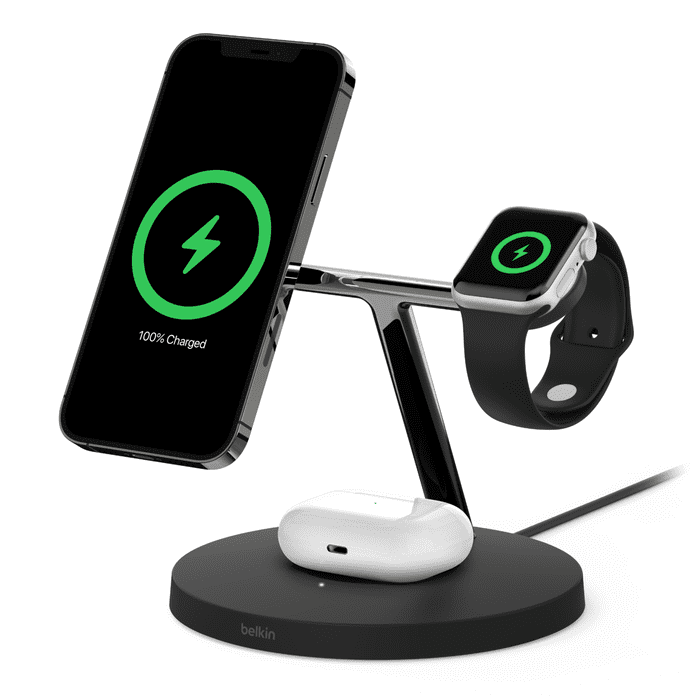 The Belkin 3-in-1 Wireless Charger with MagSafe is a versatile charging solution for your iPhone, Apple Watch, and AirPods. With its rubberized surface and strong magnets, it keeps your phone securely upright or horizontally positioned for convenient viewing. The charger supports fast wireless charging for your iPhone and provides a sleek, clutter-free setup. Its architecturally inspired design with premium finishes complements your Apple devices, and you can charge your phone in portrait or landscape orientation. The charger is compatible with official MagSafe cases, and LED lights indicate the charging status.
---
ESR HaloLock Car Mount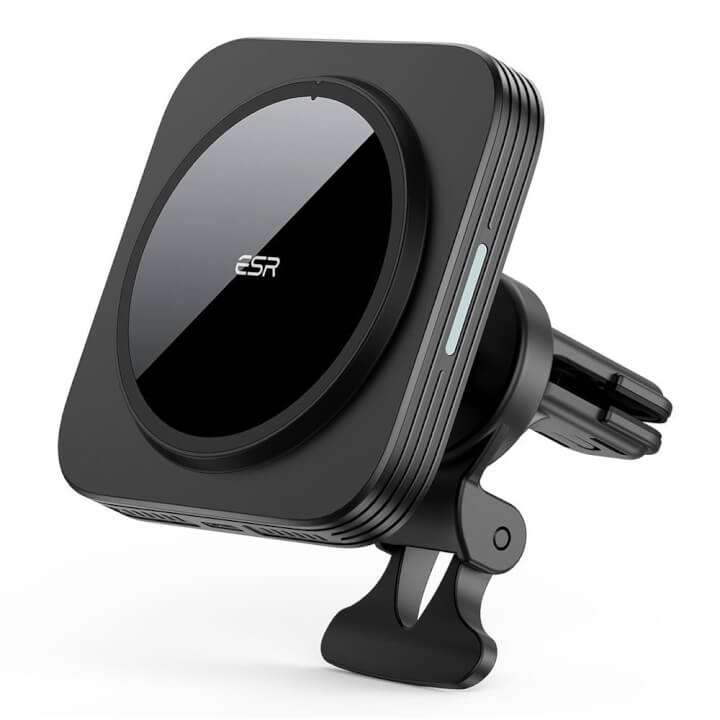 The ESR HaloLock Magnetic Wireless Car Charger is a convenient and reliable accessory for your car. Its MagSafe compatibility ensures easy attachment and alignment with MagSafe phones or MagSafe cases. The charger comes with a USB Type C cable and adapter, making it compatible with modern cables. It also supports other adapters and cables, providing flexibility. Although the included cable is short for door placement, it works well near a 12-volt outlet. While it may not charge as fast as a Quick Charge 3.0 port, it sustains and charges your phone effectively.
---
mophie 3-in-1 Wireless Travel Charger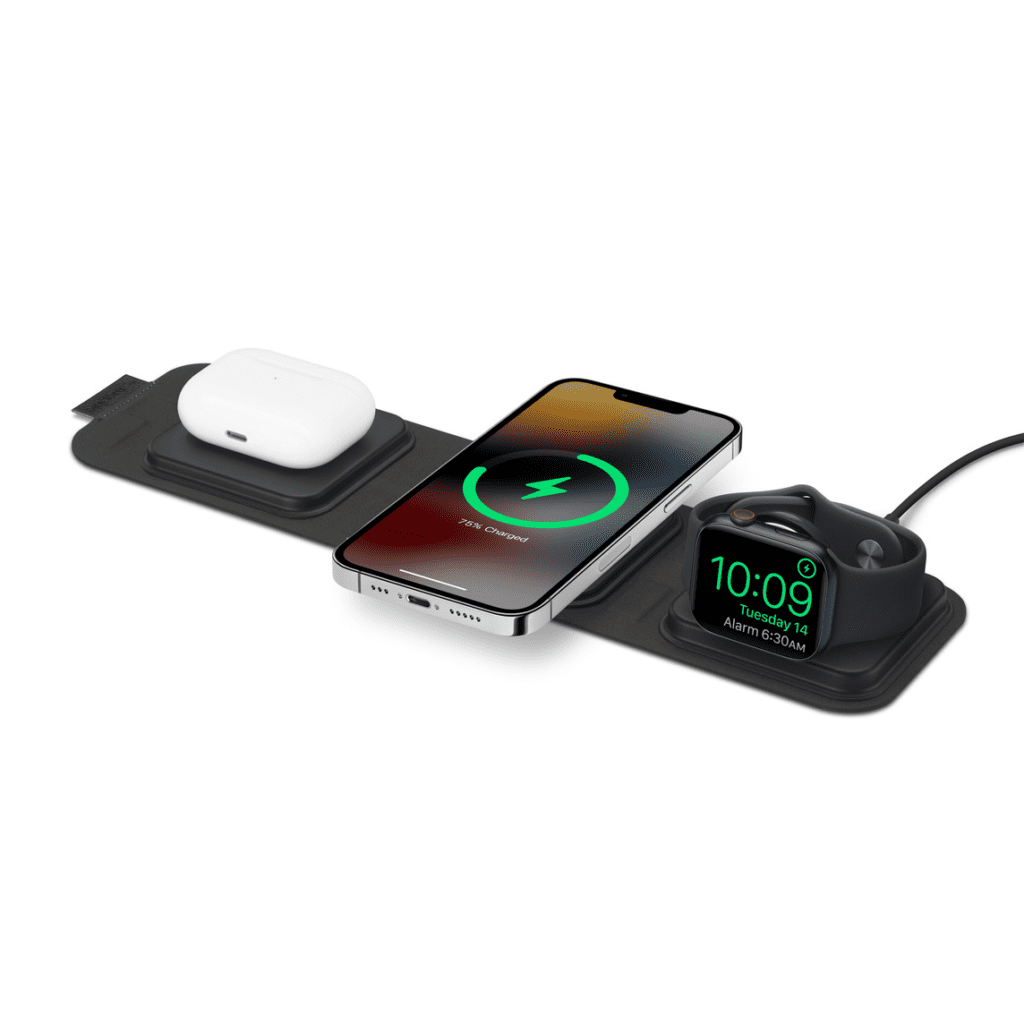 The mophie 3-in-1 travel charger is a convenient accessory that offers dedicated charging spots for your iPhone, Apple Watch, and AirPods. With MagSafe technology, your iPhone will always hit the charging sweet spot. Just drop each device into its designated space, and charging begins on contact. This charger supports fast wireless charging up to 15W and is compatible with any MagSafe-enabled iPhone. It also allows you to easily charge all your everyday accessories in one central location and comes with a stylish, premium fabric finish. The package includes a USB-C cable, a wall adapter, and a travel case for portability. Stay charged on the go with this versatile travel charger.
---
Anker 633 MagGo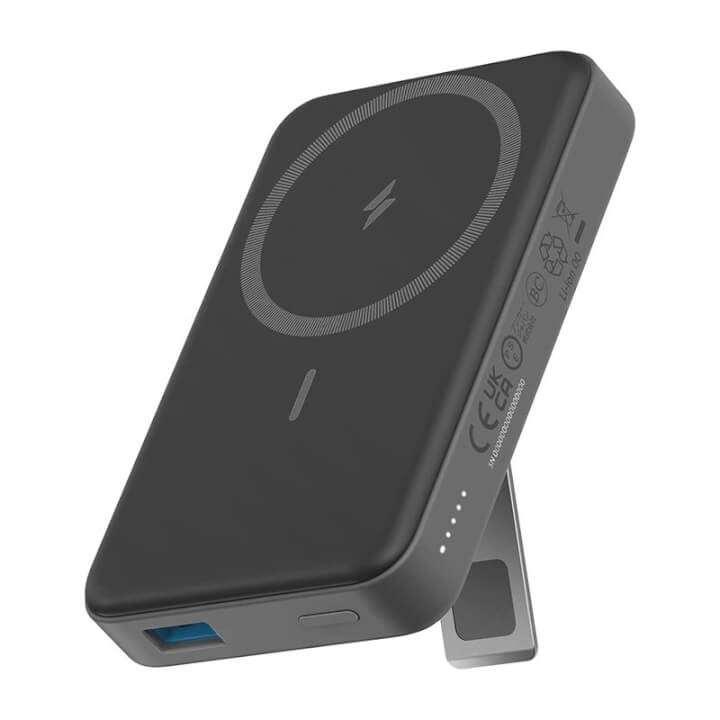 The Anker Magnetic Dual Powerbank with Stand is a versatile and reliable charging solution for your mobile devices. With a capacity of 10,000mAh, it provides ample power to keep your devices charged on the go. The power bank features a magnetic design, allowing it to securely attach to your phone or magnetic-compatible case. It also doubles as a convenient kickstand, providing a comfortable viewing angle. With both USB-C and USB-A ports, you can charge multiple devices simultaneously. The power bank's sturdy build quality and sleek design make it a great choice for emergency charging or everyday use.
---