Electric scooters have become increasingly popular for daily commuting due to their convenience, portability, and eco-friendliness. If you're considering getting an electric scooter for your daily commute, there are several key features to look for, such as decent range, high portability, and comfort.
In this article, I'll introduce you to the top 7 adult electric scooters for daily commuting that meet these requirements. These scooters are highly rated and relatively new, ensuring that you get the best value for your money.
Table of Contents
Why electric scooters are ideal for commuting
Inexpensive: Electric scooters are a cost-effective mode of transportation compared to traditional options like cars and buses.
Easy to use: Electric scooters are easy to use and require minimal effort to ride, not to mention minimal maintenance.
Environmentally friendly: Electric scooters offer a cleaner, greener, and more sustainable means of commuting.
Avoid traffic: Thanks to its small footprint, you can move along on a narrow gap between stuck cars.
It's fun: From many scooter commuters that I talked to, they are always happy when riding the vehicle.
TurboAnt M10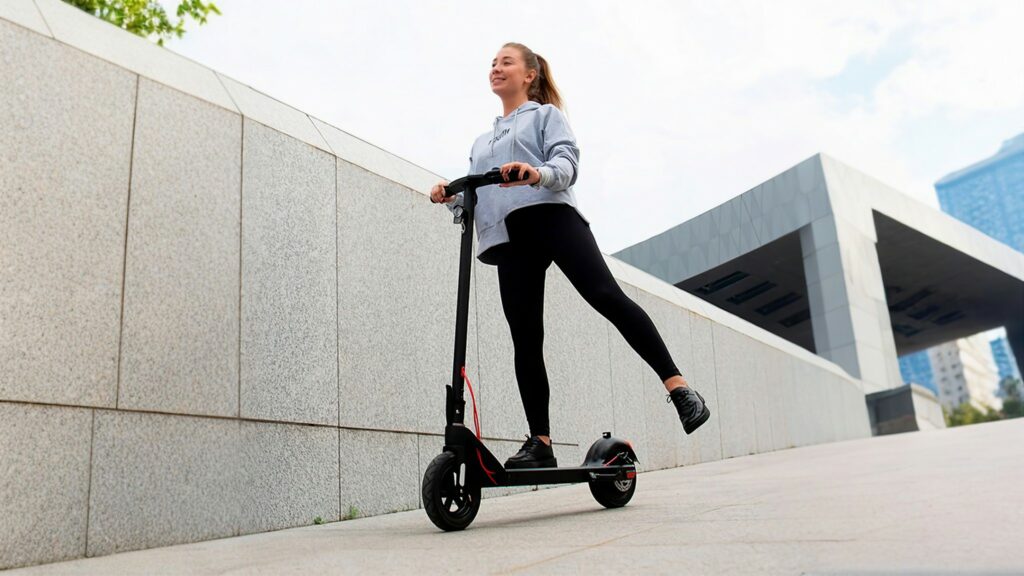 The Turboant M10 Folding Electric Scooter is the perfect choice for your daily commute. Its quick folding mechanism and compact design make it incredibly convenient to store and transport. With a maximum load capacity of 220 lbs (100 kg) and a roomy anti-slip deck, it offers comfort and stability.
The scooter has an impressive maximum range of 18 miles (29 km) and a top speed of 20 mph (32 km/h), allowing you to reach your destination quickly. The powerful 350 W motor ensures quick acceleration and smooth rides. It also features an ergonomic finger throttle, cruise control for a relaxed ride, and a 15° climb capability for hilly streets.
The scooter's built-in safety features include 10-inch pneumatic tires for a comfortable ride on rough surfaces, a 2W LED headlight for nighttime visibility, and a dual braking system for efficient stopping power.
---
NIU KQi3 Pro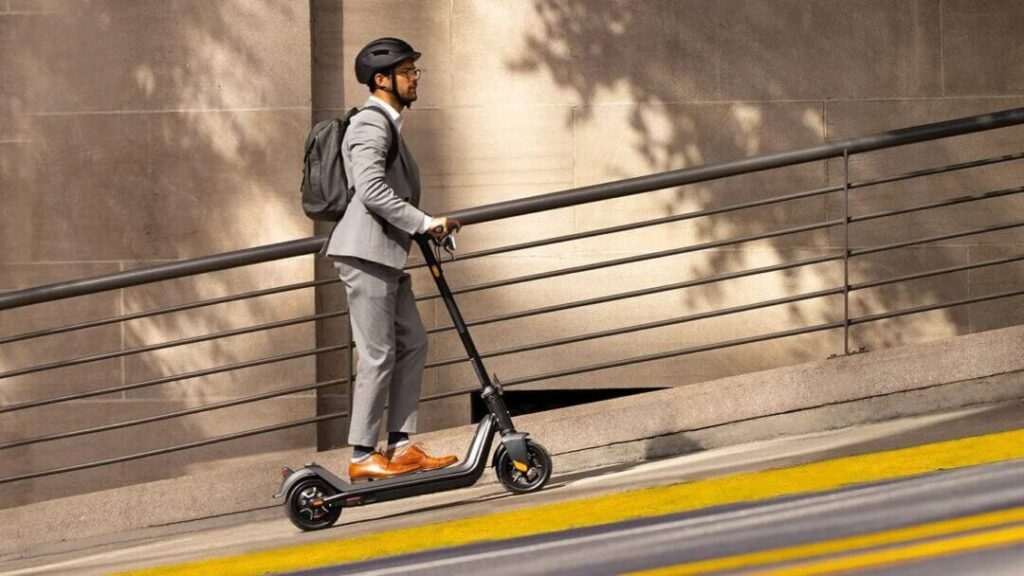 The NIU KQi3 Pro Electric Kick Scooter is the ultimate commuter scooter that combines power, comfort, and convenience. With a range of up to 31 miles per charge, you can go farther without worrying about charging. The scooter can reach a top speed of 19.9mph, allowing you to get to your destination faster.
It features a wider deck, wider handlebars, and fatter wheels, providing maximum comfort during your rides. The triple-braking system, including front & rear disc brakes and a rear electric brake, ensures safe and reliable stopping power. The high-powered Halo headlight and braking lights enhance visibility for increased safety.
With the NIU App, you can connect your scooter via Bluetooth and check your riding statistics, customize your speed, and even use cruise control. The scooter's folding mechanism is safe and easy to use, allowing for convenient storage and transportation.
---
EMOVE Touring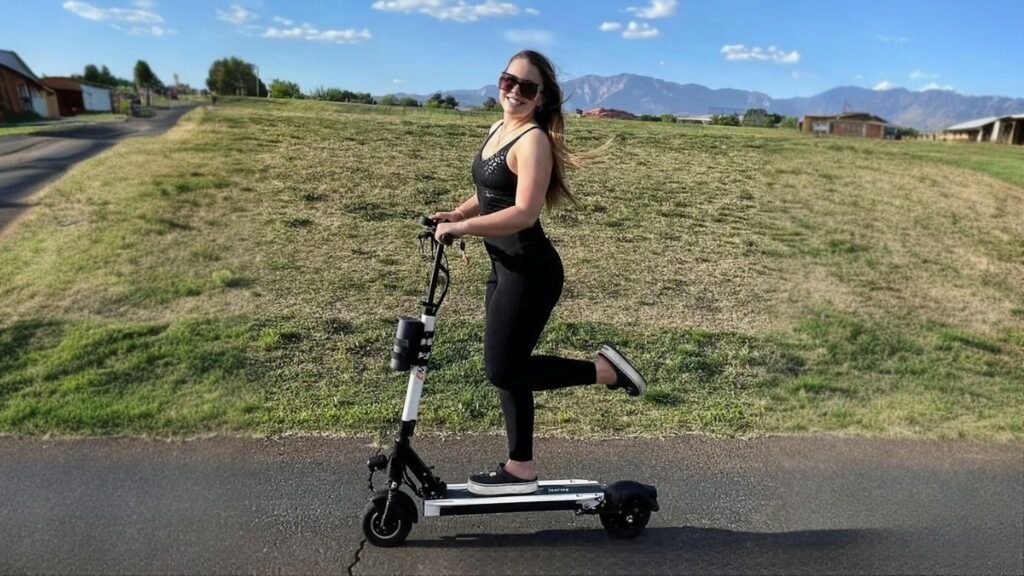 The EMOVE Touring is a lightweight and feature-packed commuter electric scooter designed for everyday riders. With a powerful 48V 13AH LG battery and a single 500W rear motor, it offers a top speed of 25 mph and an ample range of 32 miles.
The scooter has been improved based on rider feedback, featuring a longer deck with higher ground clearance for enhanced comfort, plug-and-play cabling for easy electronics replacement, and deck posts for adding accessories. It's perfect for first-time riders, thanks to its customization options, comfort, and low maintenance.
Additionally, it's suitable for last-mile commuting, supports riders up to 308 lbs, and offers a quick-folding design. The EMOVE Touring is equipped with 8″ air-filled front and solid rear tires, minimizing the risk of flats. It ensures reliable braking with drum and regenerative brakes, bringing you to a stop from 15 mph in just 16 ft. With an IP54 water resistance rating, you can confidently ride in light rain.
---
Riley Scooters RS3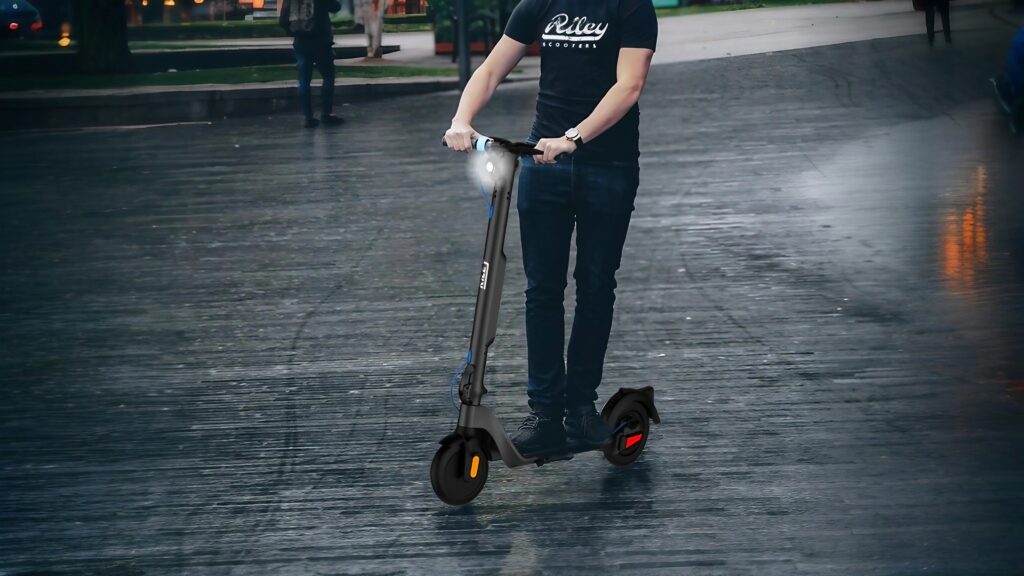 The RS3 scooter by Riley Scooters is a game-changer in the world of electric scooters. With a removable battery pack, you can easily replace the battery in less than 20 seconds, allowing for continuous riding with a long range of 25km.
Safety is prioritized with three separate braking systems, wide tires, and a bright LED head and tail light system. The RS3 is designed for portability with a foldable frame that can be collapsed within 3 seconds. Built with vehicle-grade materials, it ensures durability and reliability.
---
Segway Ninebot Max G30LP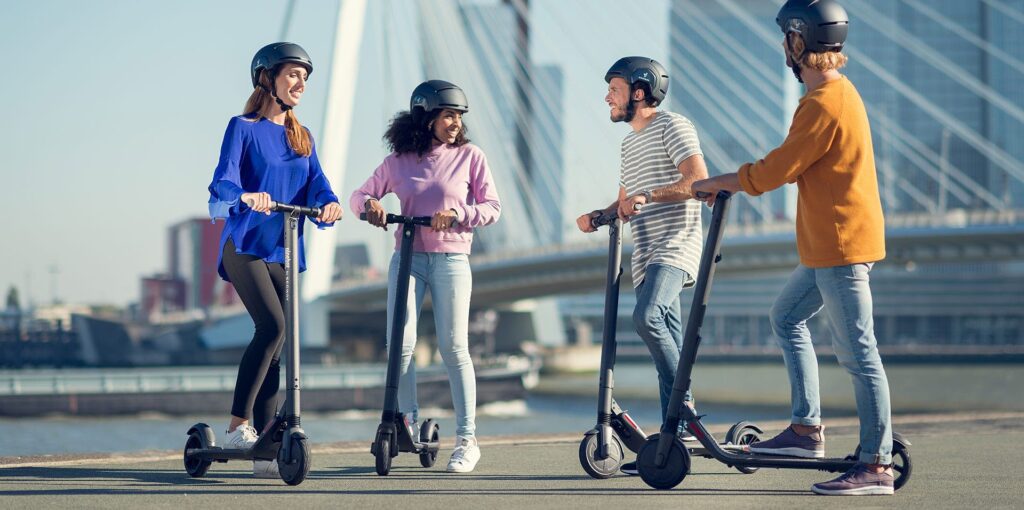 The Segway Ninebot KickScooter MAX G30PLP is the ultimate electric scooter for those seeking convenience and power. With a top speed of 18.6 mph and a range of 40.4 miles, it can effortlessly take you wherever you need to go.
Tackling hills is a breeze with its 20% incline capabilities and rear-wheel drive for improved acceleration and stability. The tubeless self-sealing tires ensure a smooth ride and are puncture-resistant.
The LED dashboard allows for easy mode switching and provides important information. Safety is prioritized with the Smart Battery Management System and regenerative braking. It charges quickly in just 6 hours and can be easily folded for portability.
---
Hiboy S2 Max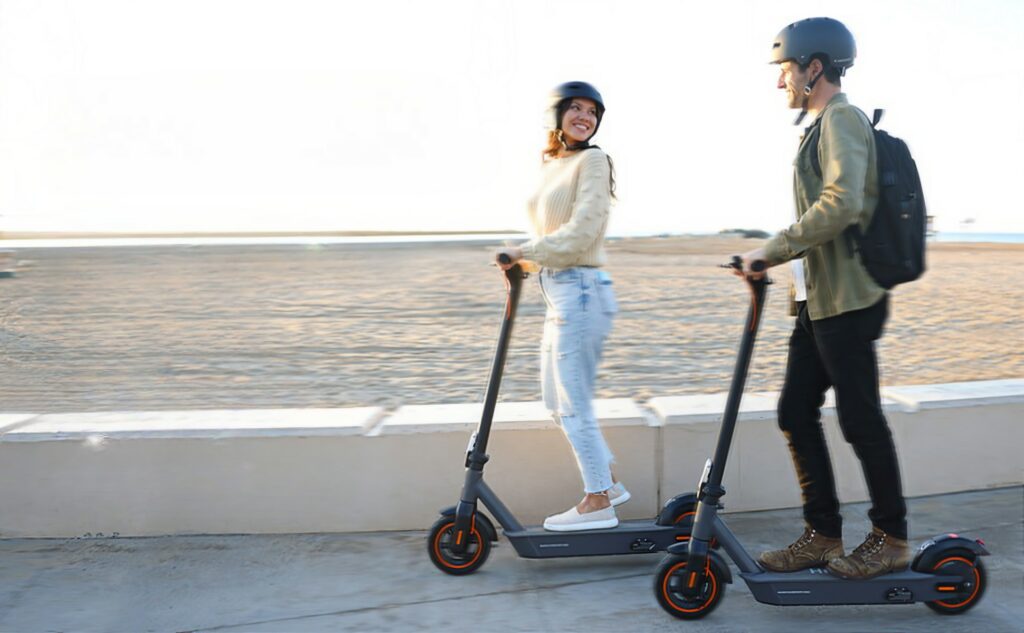 The Hiboy S2 Max Electric Scooter is designed to maximize your range and speed. With a 40.4-mile max range and a powerful 500W motor, it's perfect for long rides and steep slopes. The scooter features a dual brake system and regenerative brake for efficient power recycling. It's easy to fold and store, making it portable and convenient.
The Hiboy app support allows you to lock the scooter, activate cruise control, and monitor battery life. With 10-inch air-filled tires and a comfortable seat option, this scooter ensures a smooth and enjoyable ride.
---
Gotrax GXL V2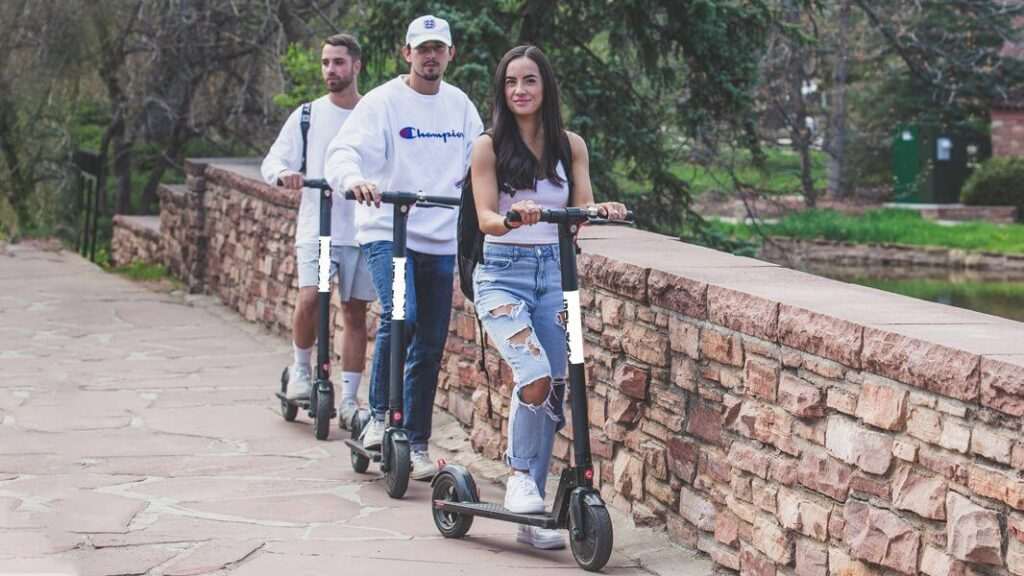 The GOTRAX GXL Commuting Electric Scooter is an excellent choice for those seeking a reliable and affordable personal transportation option. With its sturdy construction and great performance, this scooter offers a smooth ride with good acceleration and nimble handling. The battery life is impressive, allowing for a 5-mile ride with 3 out of 4 bars remaining.
The scooter's simple and ergonomic design makes it easy to maneuver in crowded areas. While there are a few minor cons like the battery gauge and throttle sensitivity, the overall value for the price is unbeatable. Consider adding a safety pin for extra security and an additional brake handle for more control.
---
All of these scooters are highly rated and relatively new, with most models released in the past few years. They also have enough power to climb small hills, decent battery and range, high portability, and are comfortable to ride.
It's worth noting that the battery and range, hill-climbing power, and portability of each scooter may vary. So, you might want to take a closer look at the spec and see which one has the best balance for your case.
If you want more power and comfort, this article covers some personal transportation that you could get for cheap.