As an office worker, having the right tools is essential to get your work done efficiently. One of the most important tools is a wireless mouse. A good wireless mouse should be comfortable to use for extended periods, have a long battery life, and be highly rated.
With so many options available, it can be challenging to choose the right one. In this blog post, we will provide you with a comprehensive list of the best wireless mice for office use based on expert reviews and user feedback.
Whether you're looking for a budget-friendly option or a premium-quality mouse, we've got you covered.
Table of Contents
How do we choose these products?
After researching the products, reading reviews, and analyzing the sentiments, the best wireless mice for office use mostly followed these criteria:
Comfort: As you will be using the mouse for an extended period of time, it's important to choose a wireless mouse that is comfortable to grip and features some degree of ergonomic design.
Battery life: You don't want to be constantly replacing batteries in the middle of a work. A good wireless mouse usually lasts a few weeks between charges.
Connectivity: Some use a 2.4GHz receiver, while many use Bluetooth, therefore eliminating the need for a free USB port. However, some mice offer two connectivity types to choose from.
Now, let's explore the top wireless mice options for office use! (Hint: Don't be surprised if the list is dominated by Logitech)
Logitech MX Master 3S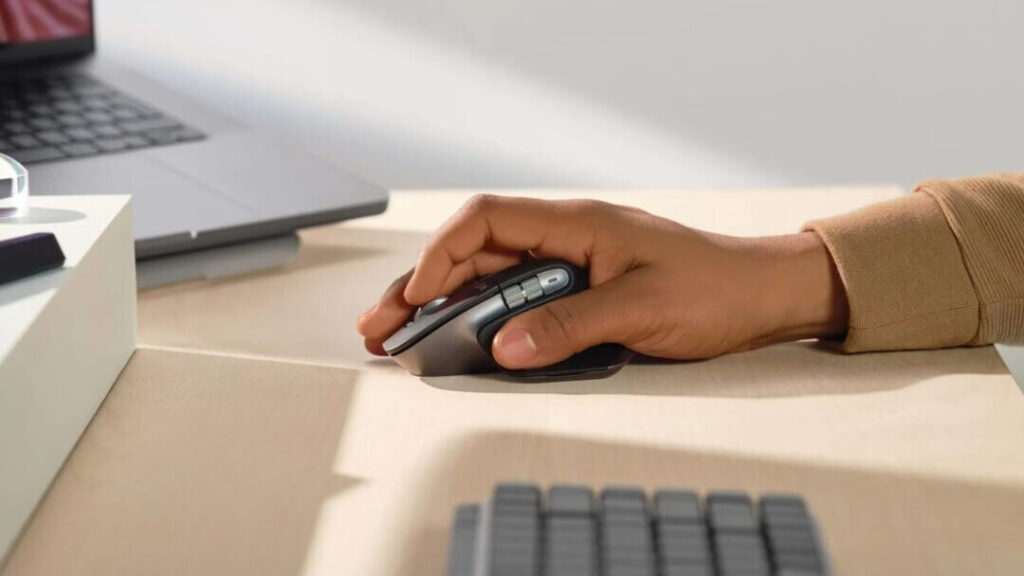 In my search for the perfect wireless mouse for office use, I came across the Logitech MX Master 3S. This mouse offers exceptional performance and comfort, with a high DPI sensor for precise tracking even on glass surfaces.
The quiet clicks ensure a peaceful work environment, and the USB-C and Bluetooth connectivity options make it versatile for various devices. Plus, to sweeten the deal, it comes with a free Adobe Creative Cloud subscription, making it a great choice for creative professionals.
---
Logitech M585 Multi-Device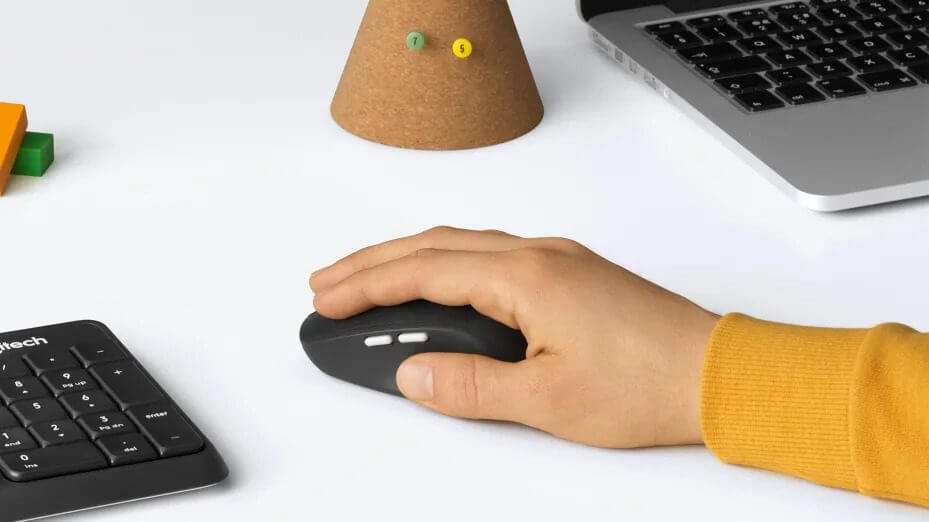 The Logitech M585 Multi-Device wireless mouse is designed for powerful and precise performance in the office. With a curved, right-handed shape and compact design, it offers comfort and portability.
The mouse features five programmable buttons, dual connectivity options (Bluetooth and USB) and multi-device flow technology. It also has a high-precision optical tracking sensor, a micro-precise scroll wheel, and easy switch capability between devices.
The M585 mouse is built to last with a durable construction and long battery life. Overall, it's a recommended wireless mouse for improving productivity in the office.
---
Microsoft Arc Mouse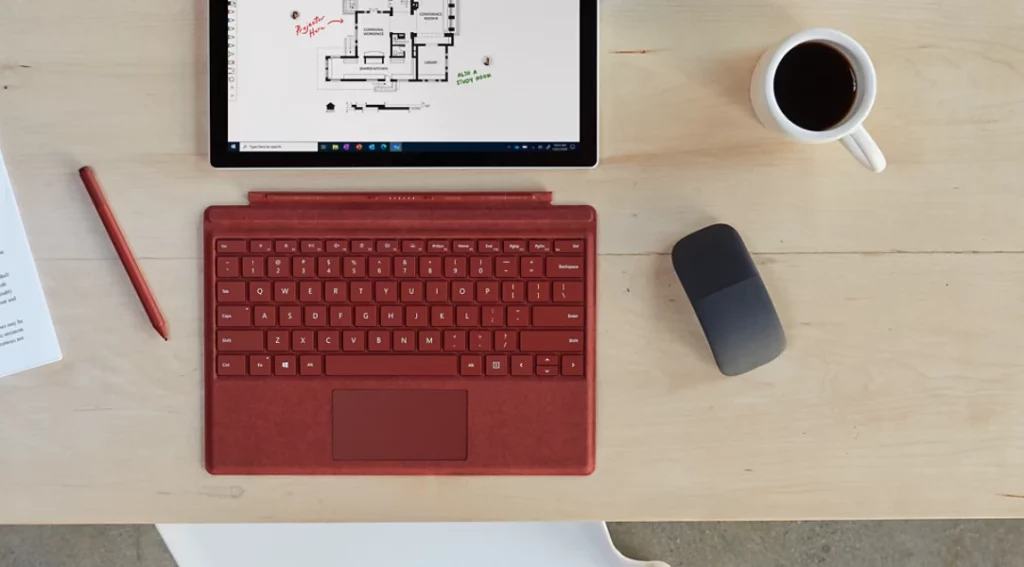 The Microsoft Arc Mouse is a sleek and ergonomic wireless mouse that is ideal for office use. With its ultra slim and lightweight design, it is easy to carry and fits comfortably in your hand.
The mouse uses Bluetooth technology to connect to your PC, laptop, or desktop, making it compatible with both Windows and Mac computers.
Its responsive and precise tracking ensures smooth navigation and its sleek black color adds a touch of elegance to your workspace. If you're looking for a reliable and stylish wireless mouse for your office, the Microsoft Arc Mouse is a recommended choice.
---
Swiftpoint ProPoint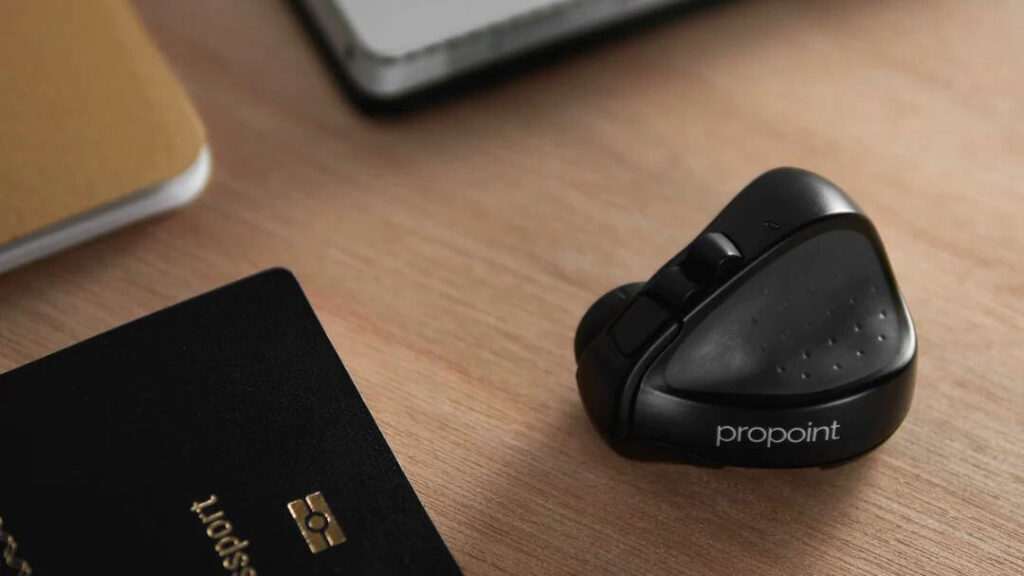 An ideal wireless mouse for office use should combine ergonomic design, reliable connectivity, and convenient features. One highly recommended option is the Swiftpoint ProPoint.
This mouse offers a vertical pen grip, a virtual laser pointer, and a spotlight function, making it suitable for both office tasks and presentations. It is also highly portable, thanks to its tiny design.
---
Cherry MW4500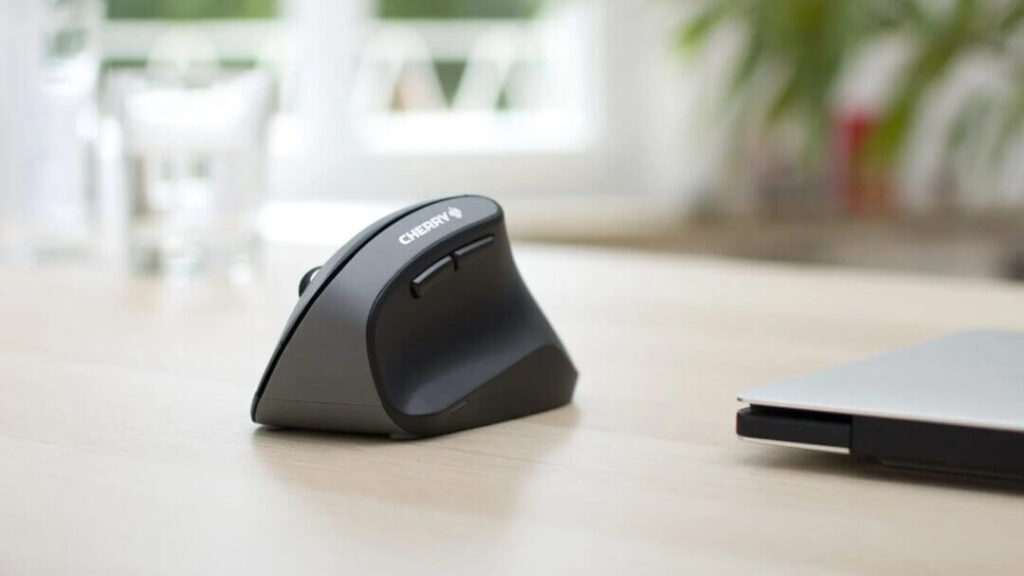 The Cherry MW 4500 Left is an ergonomic wireless mouse designed to prevent wrist strain. Its 45° design allows for a more natural hand position, reducing fatigue and the risk of wrist problems.
The mouse features a precise sensor with adjustable resolution, a switchable right/left click function, and six buttons for easy navigation. It also has an abrasion-resistant surface finish for a pleasant feel and comes with an extra-small nano receiver.
Whether for the office or home use, the Cherry MW 4500 Left is an all-rounder that offers comfort and functionality.
---
Razer Pro Click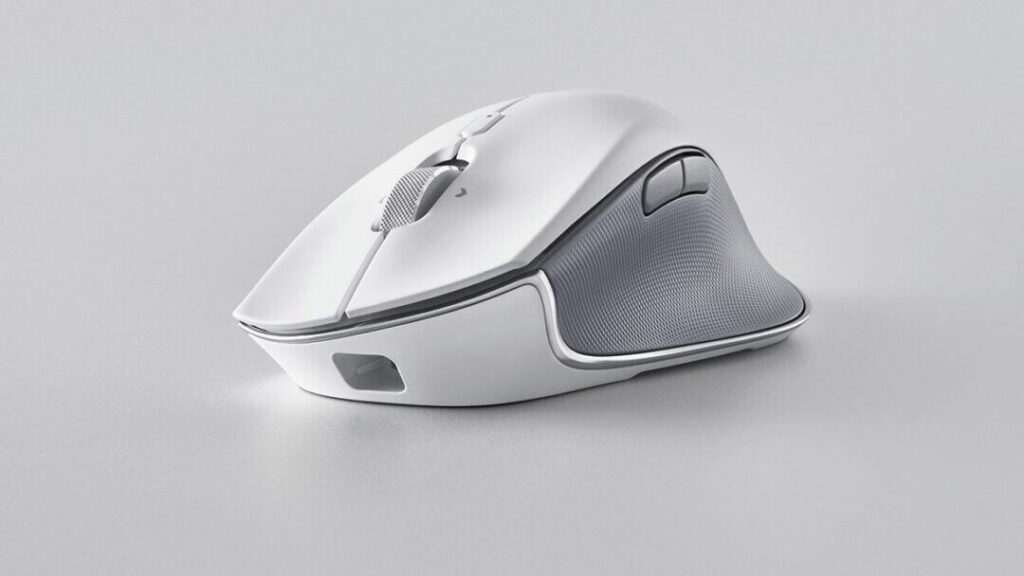 The Razer Pro Click is a wireless mouse designed specifically for office productivity. It combines an elegant design with ergonomic features that promote better arm posture and reduce strain.
The mouse features a high-precision 16,000 DPI sensor for precise tracking and has an extended battery life of up to 400 hours. It also offers programmable buttons for customization and multi-host connectivity for seamless switching between devices.
With durable switches and a two-year warranty, the Razer Pro Click is a reliable and long-lasting option for office professionals.
---
Logitech M720 Triathlon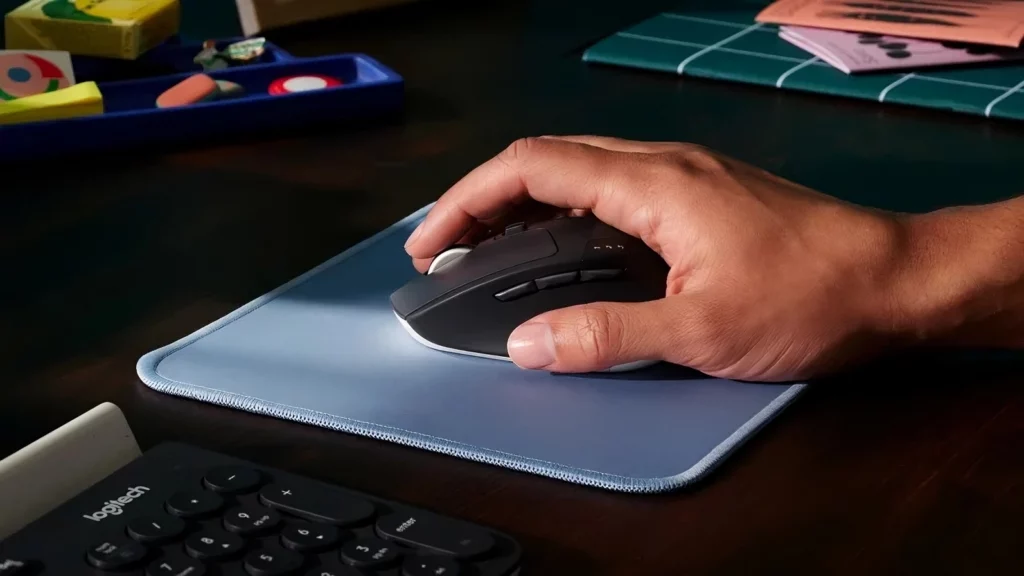 The Logitech M720 wireless mouse is a versatile option for office use. It offers a reliable connection either through a dongle or Bluetooth, and has an impressive battery life that only requires a single AA battery change once a year.
The cursor responsiveness is accurate, and the three side buttons provide added functionality. The matte rubber finish adds a touch of quality, and the ergonomic shape and lightweight design make it comfortable for long hours of use.
Overall, it is a multi-functional choice suitable for work, browsing, and even gaming.
---
Dell Premier Rechargeable Mouse – MS900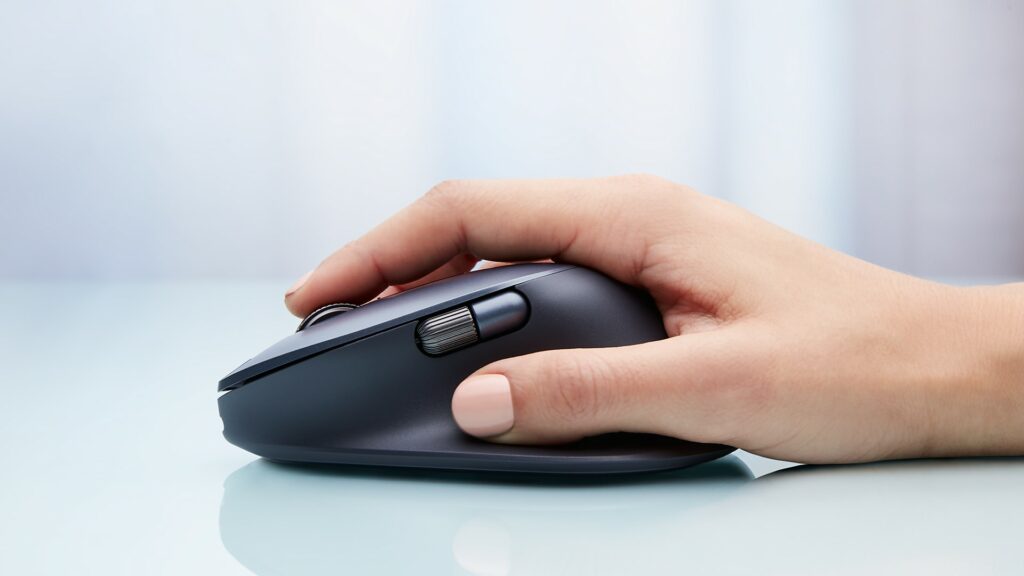 Looking for a wireless mouse for your office? The Dell Premier Rechargeable Mouse – MS900 is designed to fit your hand comfortably, allowing for efficient and comfortable work.
It features a contoured design for a palm grip, a horizontal scroll wheel for easy navigation, and a vertical scroll for fast scrolling through documents. With a track-on-glass sensor, this mouse can be used on various surfaces, and its DPI is adjustable to suit your preferences.
It offers seamless and secure connectivity with dual-mode RF 2.4 GHz and Bluetooth 5.1. Plus, it has long-lasting battery life and can be easily customized to your specifications.
---
HP Z5000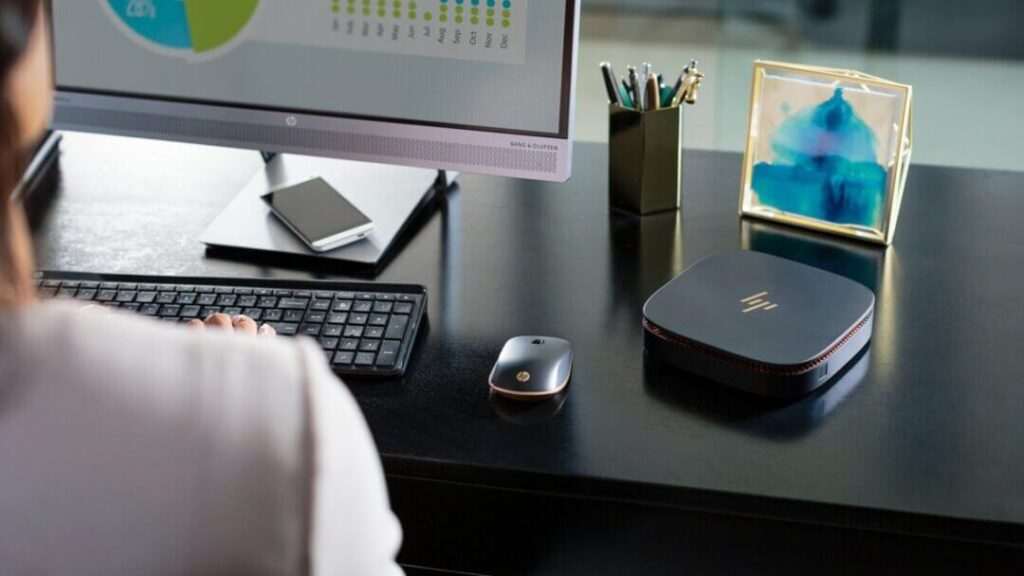 The HP Z5000 Bluetooth Wireless Mouse, Spectre Edition is a sleek and stylish wireless mouse designed for office use. With its Bluetooth connectivity, this mouse offers a clutter-free workspace and seamless connectivity to your devices.
It features a comfortable ergonomic design and a high-precision optical tracking for smooth and precise cursor control. The mouse has an ash gray color with a gold livery, giving it a sophisticated look that complements any office setup.
---
Microsoft Surface Precision Mouse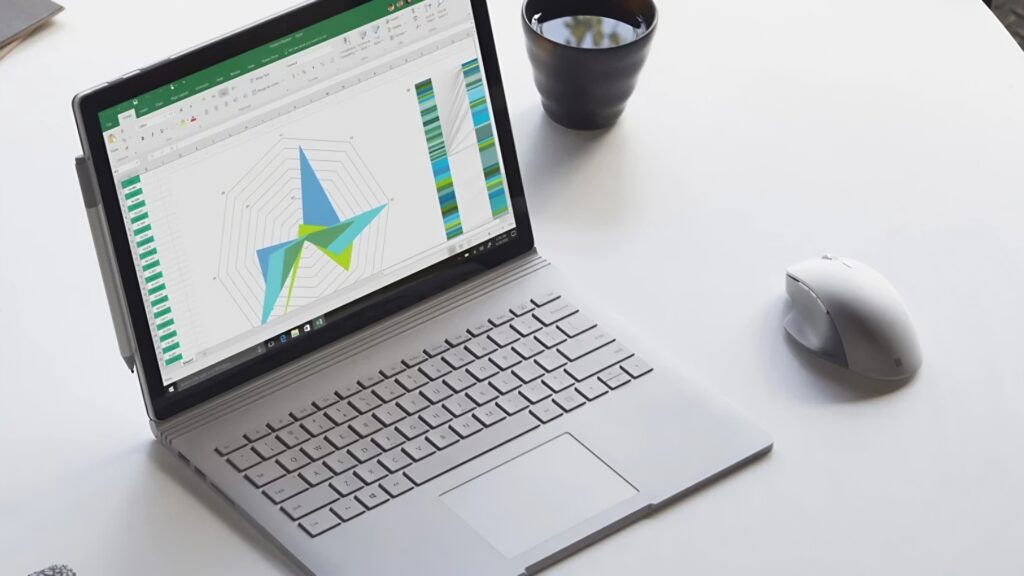 The Microsoft Surface Precision Mouse is a recommended wireless mouse for office use. With its ergonomic design and customizable buttons, it offers a comfortable and efficient experience for long hours of work.
It also features smooth scrolling and precise tracking, making it ideal for tasks that require accuracy and precision. The mouse is compatible with both Windows and macOS devices, ensuring versatility for users.
---
Still need something to improve your efficiency? Check out 16 Cool Things for Desktop for Ultimate Productivity!