A big chunk of our time is used for working. And if you are a modern employee working with a computer, you probably feel exhausted at the end of the day. While there is some truth that many workers nowadays are paralyzed by excessive tasks, a few small upgrades on your working setup could improve the situation.
Whether you work at the office or work remotely from home, I have compiled some of the best productivity products any employee should have. The goal of these products is to help you stay productive or even more productive while still maintaining physical and mental well-being.
How we select these products
Out of hundreds of "must-have" office products I scoured, only a few of them were actually designed for productivity and well-being in an office. The rest falls into the "nice to have" category and wouldn't make you any more productive.
In a nutshell, here's the quality I heavily focused on when researching this topic:
Could improve productivity and focus.
Helps promote an ergonomic working style.
Intended for general office work.
Has a value, not decorative or gimmicky.
Relatively affordable by an individual.
With the criteria in mind, let's go through the list. Remember, you don't have to purchase all of them. Just pick a few that are relevant to you.
#1 Therapy lamp to lighten up your mood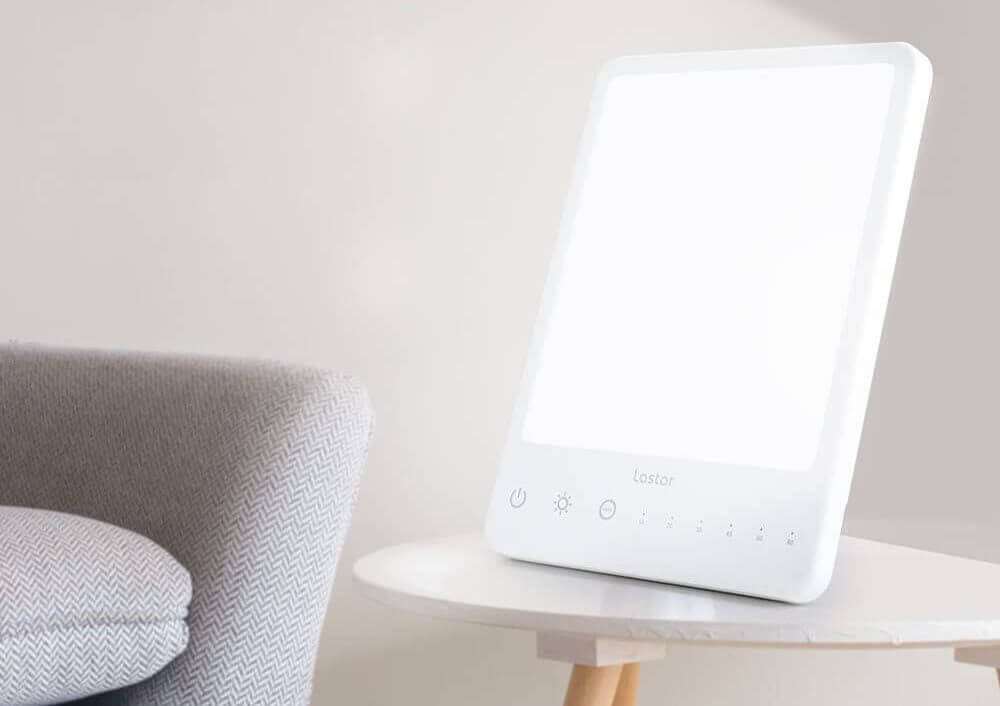 Our body responds to light to produce hormones that keep us stay awake and energized. There is even a study suggesting that workers will improve their productivity simply by sitting close to a window optimized for daylight exposure.
However, if your office space doesn't have the aforementioned feature, consider simulating the effect with a therapy lamp. The lamp produces a similar light characteristic to sunlight, making it a decent alternative to a room without a window.
---
#2 Busy light indicator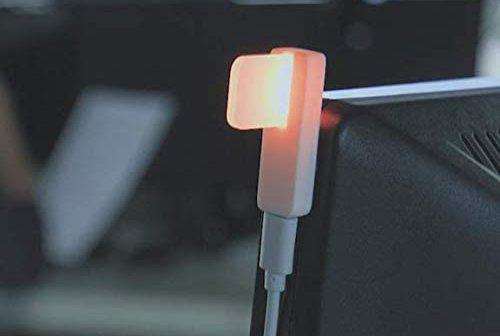 A small talk with a colleague doesn't seem harmful at first, but doing it too frequently would eat up a big chunk of your time which otherwise could be spent on something more positive, like finishing the work.
Now, with this simple light signal, you can tell colleagues that you are in a deep focus right now and should not be disturbed. And the best part about it, you don't have to actively tell them, let the light color indicate what's going on.
---
#3 HidrateSpark Pro water bottle reminds you to stay hydrated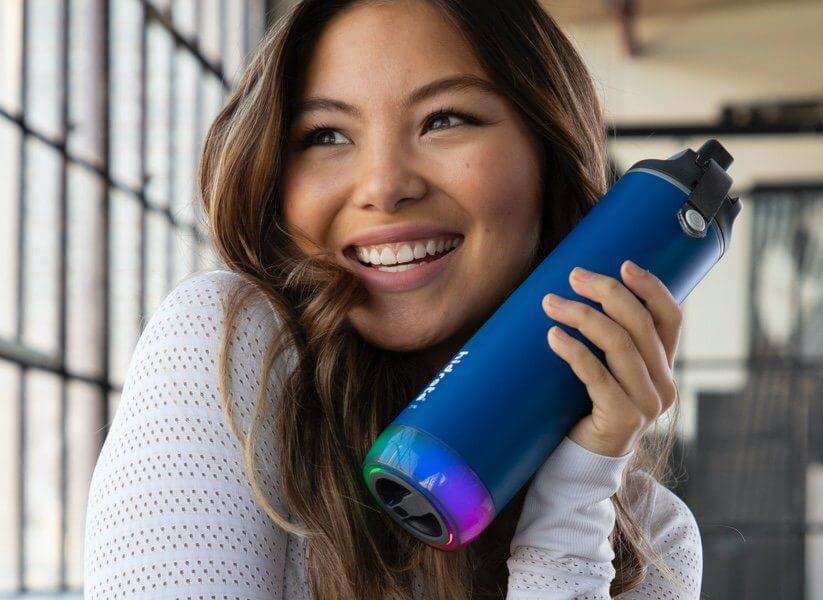 Not drinking enough water can lead to headaches, sleepiness, and low blood pressure. Those things combined will make it hard to maintain focus and ultimately ruin your work. So, be proactive to prevent that from happening.
The HidrateSpark Pro water bottle is a unique solution for those having difficulty maintaining water intake. The lower part of the bottle can glow to remind you to take a sip and it will also track your drinking habit over time.
---
#4 Nomodo beverage cooler/warmer with wireless charging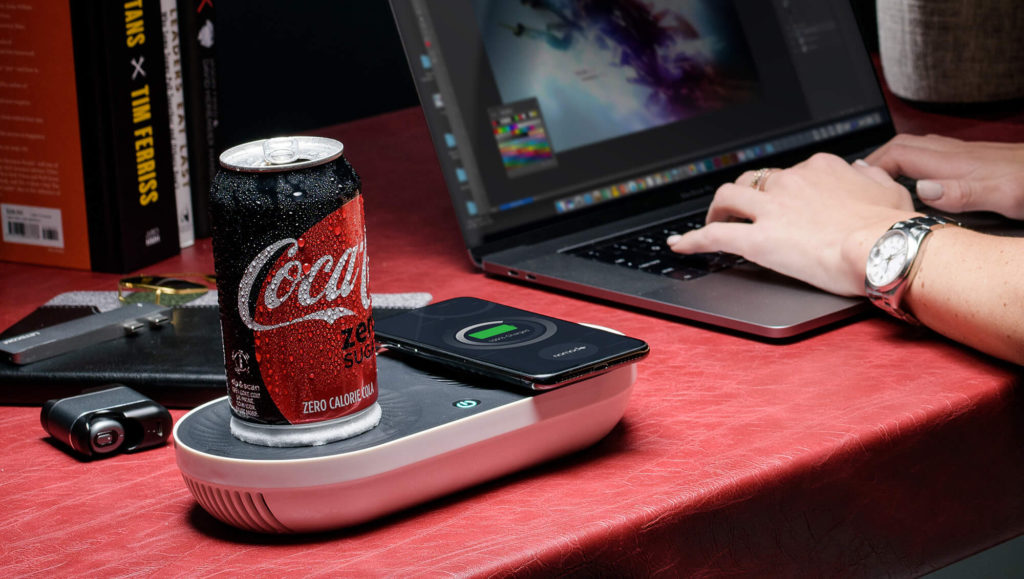 It's a common practice to keep beverages to be always within reach from a desktop to make the work a little more pleasing while also treating our belly. The only problem is the drink will eventually level to the room's temperature.
The Nomodo Trio is a device that can bring cold and heat to your drink in a simple package. And as a bonus, it comes with a built-in Qi wireless charging. So, it could be helpful to charge a phone without the hassle.
---
#5 An extra screen for your laptop makes work easier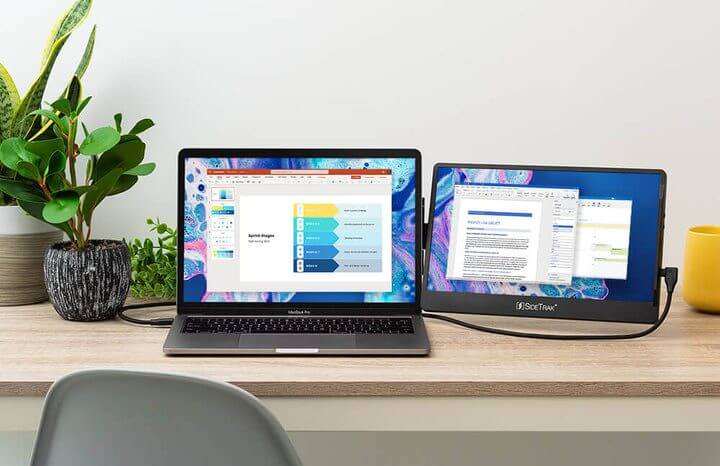 An extra monitor could make your work easier by showing multiple programs at once instead of having the user switch between them manually. This might sound trivial but as a multi-monitor user myself, it's pretty much impossible to go back to a single monitor.
Although this kind of setup is commonly found on a desktop computer, recent technologies allow us to adopt a portable screen to a regular laptop. SideTrak Swivel does just this and it works quite well on all laptop sizes.
---
#6 Use your phone and tablet as secondary screens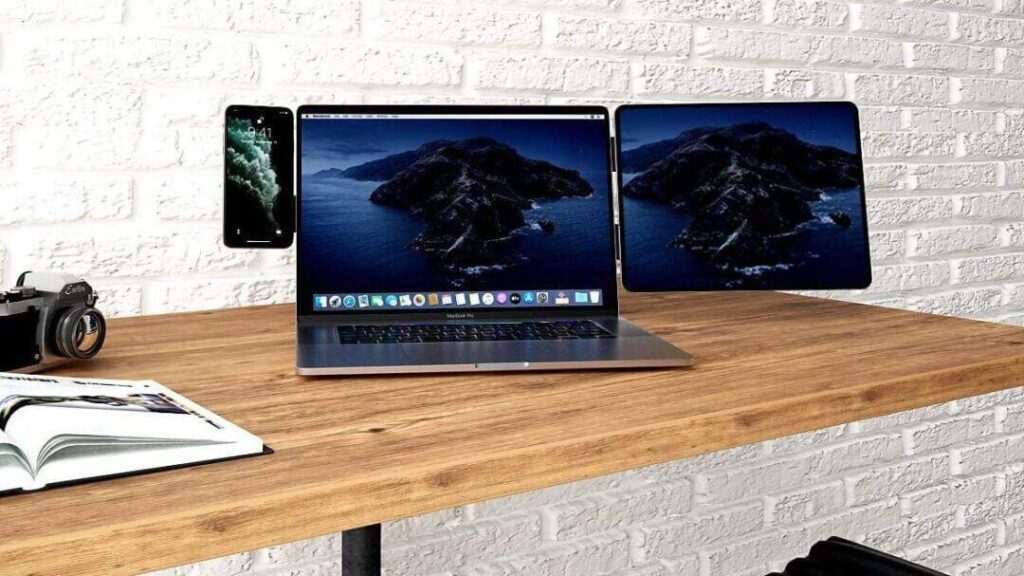 If a few hundred dollars sound too much for a new multi-monitor setup, then consider using an existing phone or tablet as an additional screen to your laptop.
The Apulat Side Mount allows you to attach a phone next to the laptop screen securely. It uses a neodymium magnet that's very strong but easily removable when the job is done.
---
#7 Programmable shortcut keys to help artists work faster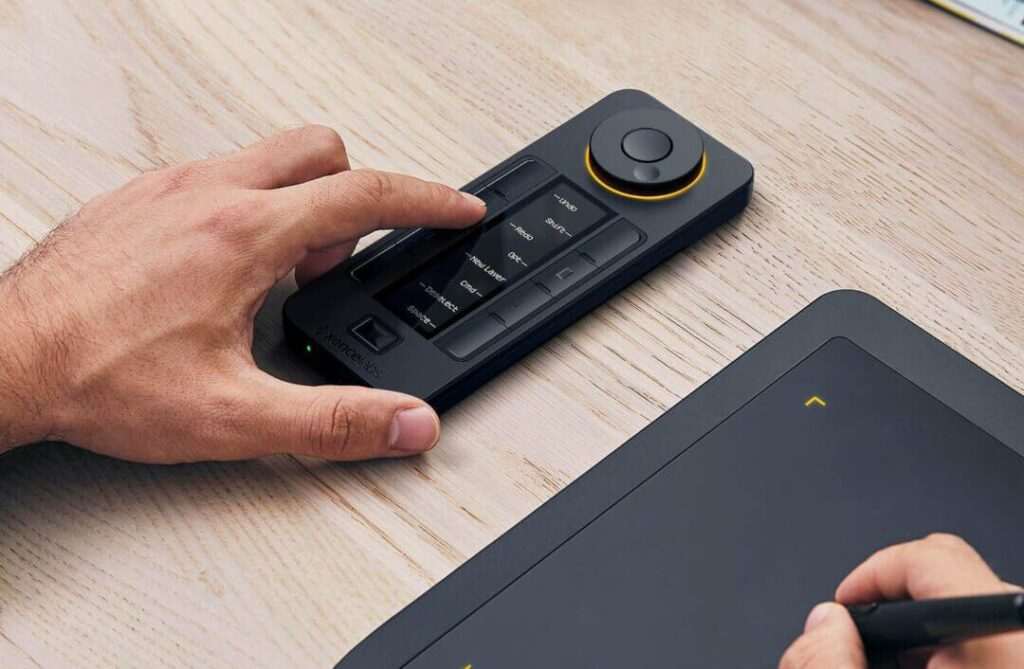 On any given editing tool, there are hundreds if not thousands of functions to play with. And each feature has its own setting and adjustment. Digital artists are normally used several keyboard shortcuts to quickly access them and save time.
But Xencelabs Quick Keys brings shortcuts to a whole new level. It's a small device that can store up to 40 custom shortcuts on each application. To keep track of what's available, a small OLED screen tells the user which keys are assigned to which shortcuts.
---
#8 Ergonomic office chair ensures comfort when working for hours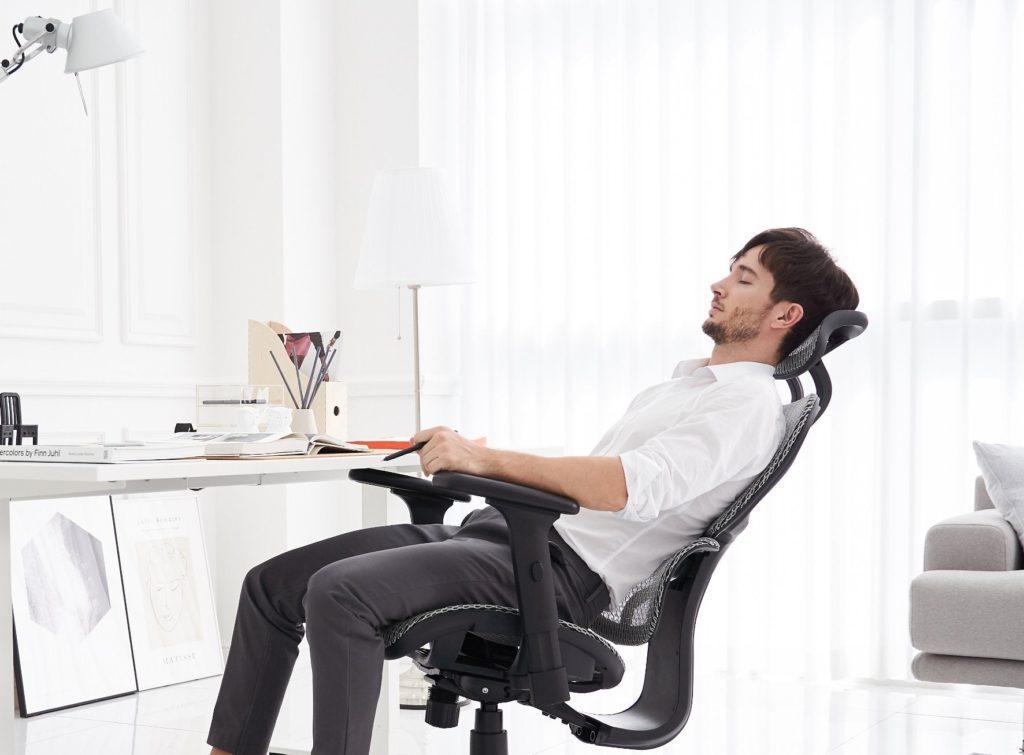 Not all office chairs are created equal. Some are superior to others. While they can look the same, the level of comfort would be significantly different depending on what features each chair offers.
NOUHAUS Ergo3D is an office chair with every part of it engineered for the best comfort while allowing anyone who sits on it to maintain a healthy sitting position. With its unique lumbar support, it reduces back pain and fatigue while working long hours.
---
#9 Pomodoro timer helps you focus on finishing a task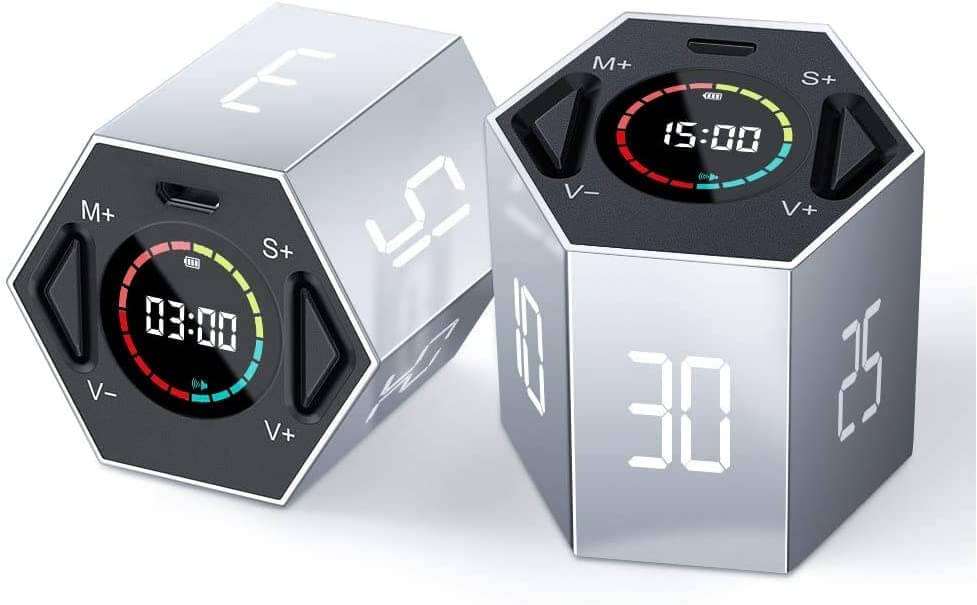 The Pomodoro technique, named after the kitchen timer, is a fantastic way to improve productivity. Basically, adding a countdown timer forces us to stay focused on a specific task, preventing us from being distracted.
While a regular timer could do it, I recommend using a timer that has a visual clue on how much time is left. Set the timer on, place it on your desk, and see how this tiny device would significantly boost your work result.
---
#10 AirBar turns a regular laptop screen into a touchscreen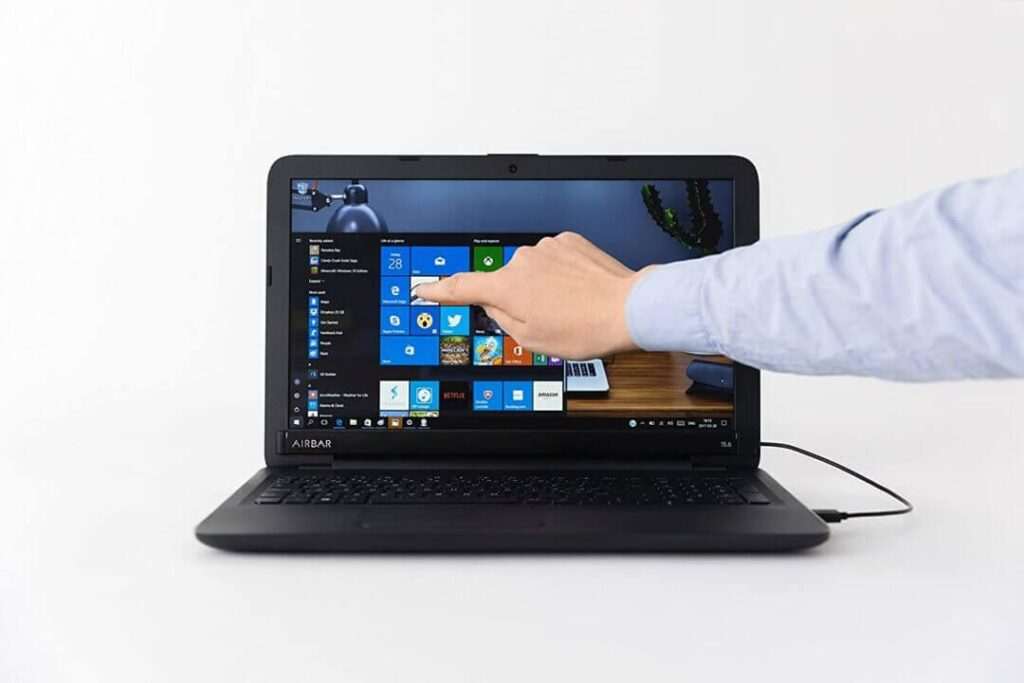 While tablets have the privilege to be more interactive, laptops and notebooks have to stick with a regular screen that doesn't register a touch. Upgrading to a touchscreen device can be expensive, instead, let AirBar transforms the screen.
This USB device is placed at the bottom part of a laptop screen. Then, it will detect any interaction that occurred on the display, making the laptop behaves pretty much like a touchscreen device at a fraction of the price.
---
#11 Apple user? Try Fuse Reel cable organizers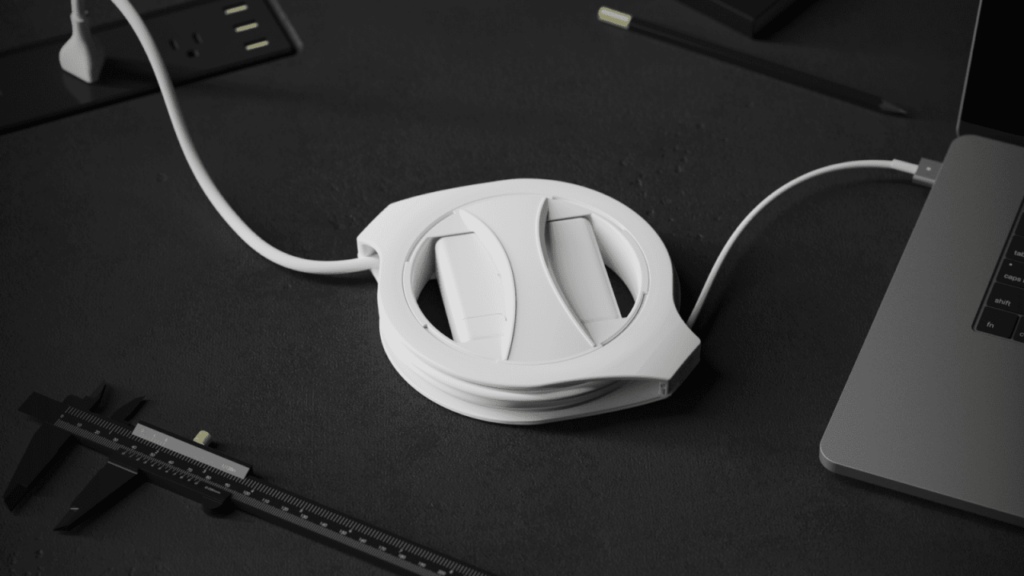 A cluttered desktop is a cluttered mind. This is not just cliche advice, but there are studies that backed up this conclusion. A clean desktop can boost focus and eliminate unnecessary distractions.
If you are an Apple user, you are in luck! Fuse Reel offered cool cable management products specially designed for Apple products such as the iPhone, MacBook, and iPad. You might also want to check out other useful cable organizers here.
---
#12 Stay active with adjustable sit/stand desk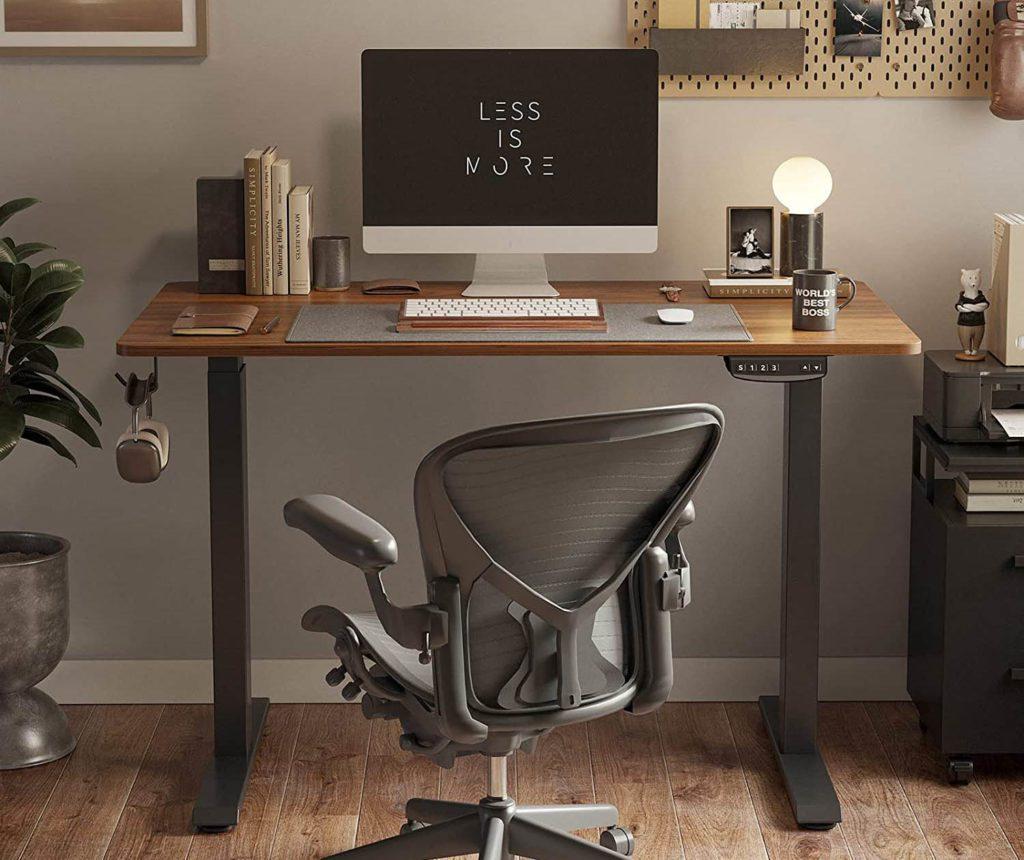 A new trend in many offices around the world is the use of a flexible standing desk. As the name would imply, this desk can lift up and allows you to work normally but in a standing position.
As strange as it might seem, the desk basically gives you more freedom to stand and stretch muscles occasionally. This naturally helps combat pain and fatigue that is common when sitting for hours. Don't worry, the desk can lower itself into a normal sitting position anytime you want.
---
#13 Scanmarker, this device transfers text to your computer
Sometimes, we have to manually input information from a piece of paper into a digitalized form on a computer. But if you encounter this activity frequently, consider this pen-like scanner to save your valuable time.
Scanmarker can skim about 3000 characters per minute. Just hover the device above a line of text and it will immediately be transferred to a computer or even a mobile phone. This way, there is no need to rewrite the physical document.
---
#14 Avoid palm strain by using a vertical mouse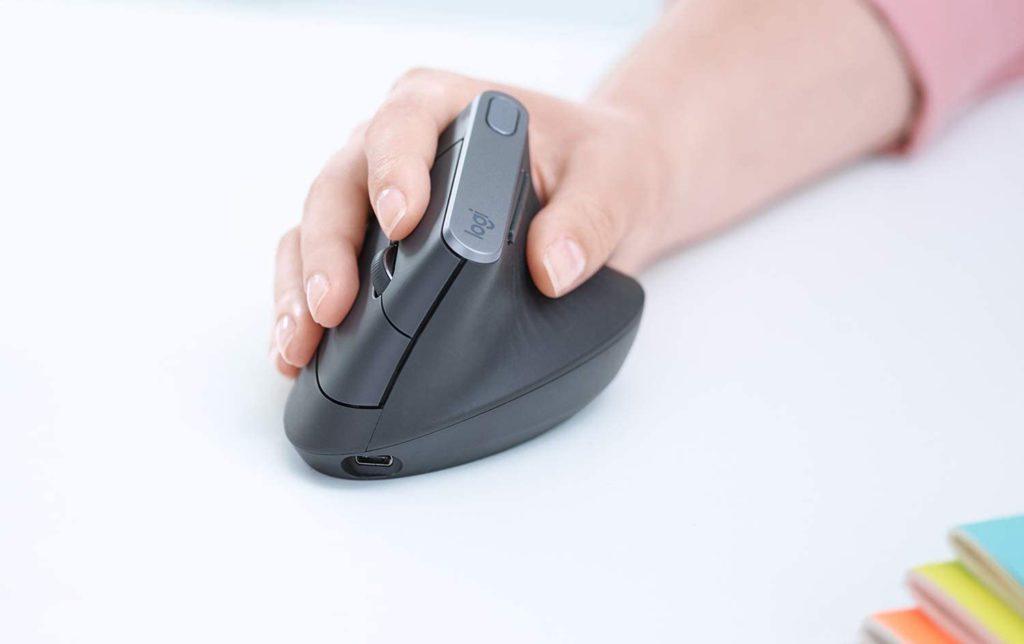 A vertical mouse is essentially designed for a natural hand position with the goal of reducing the contraction of muscles around your palm. It may look a bit strange at glance, but it feels magical once you tried it.
There are plenty of vertical mice from various pricing levels you can get. Based on my experience, the premium ones have a better design standard, creating an exceptionally better grip and comfort, and also reducing strain after a work session.
---
#15 Mini essential oil diffuser for desktop office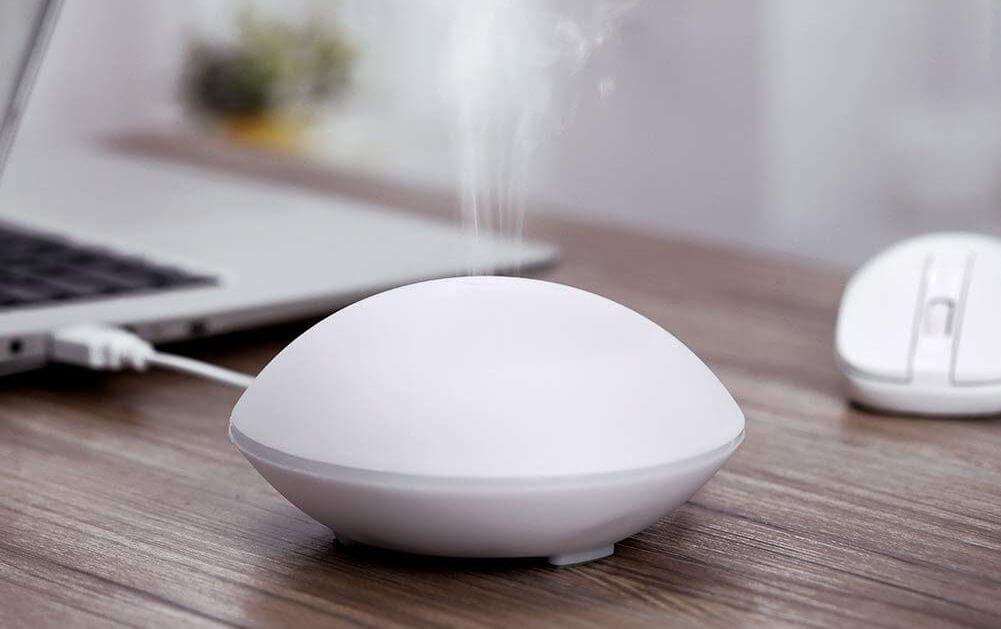 The smell of essential oils like lemon, lavender, and peppermint are great to boost mood and thus productivity. To get the best of it, place the diffuser close to your desktop.
This tiny essential oil diffuser is made for the office environment. Its small dimension allows it to be portable and less cumbersome to carry. Furthermore, it's powered via USB, so you don't have to worry about finding a power outlet or recharging it.
---
Love our recommendation? Check out other carefully curated productivity & office products.