In a world where capturing every moment is the norm, your smartphone has become your trusty sidekick. From breathtaking sunsets to fast-paced action shots, it's your go-to gadget for documenting life's adventures. But what happens when you need that perfect, steady shot or want to explore hands-free videography? That's where auto-tracking mounts come into play.
These nifty devices seamlessly follow your every move, ensuring your smartphone captures the action flawlessly. In this article, I will unveil the 7 best options to elevate your smartphone photography and videography game.
Whether you're a small-time content creator, vlogger, or even a professional who demands pro-level features, these mounts have got you covered!
Table of Contents
Pivo Pod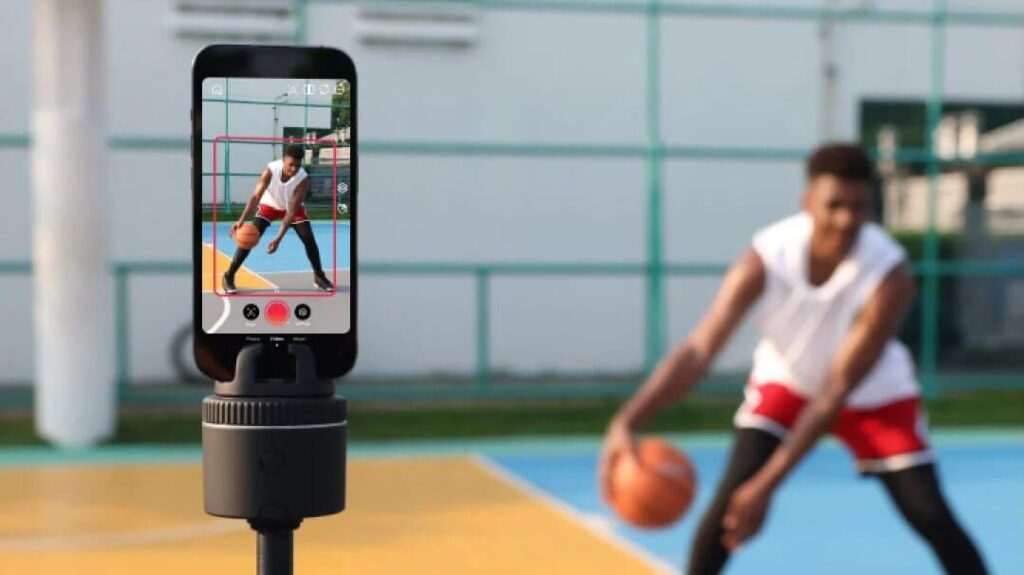 The Pivo Pod is a game-changing accessory for your phone. It offers seamless 360-degree rotation, automatic zoom and AI-powered auto tracking that can follow your every move, superb for capturing dynamic workouts or action-filled moments.
The 2x rotation speed ensures it can capture quick movements, and its remote control use makes the process hands-free. Compact and portable, it even fits on any tripod.
At around 100 bucks, it amplifies your filming experience and ensures you remain the star of your show without the need for a cameraman. It's a long-term investment, really!
---
Pivo Pod Lite
For a discounted price, the Pivo Pod Lite offers some of the crucial features like its older sister, the Pivo Pod. This nifty gadget easily attaches to your smartphone and uses AI-powered face and body tracking for effortless 360-degree video capture.
You can make and share workout videos, cool social media content, and even refine your skills by reviewing your form. Ideal for anyone whose selfie stick isn't cutting it anymore or who wants to level up their content game on the go.
However, note that it might switch the object it's tracking if there are multiples in the frame. You might need an additional microphone as Pivo Lite's range doesn't stretch far.
---
OBSBOT Me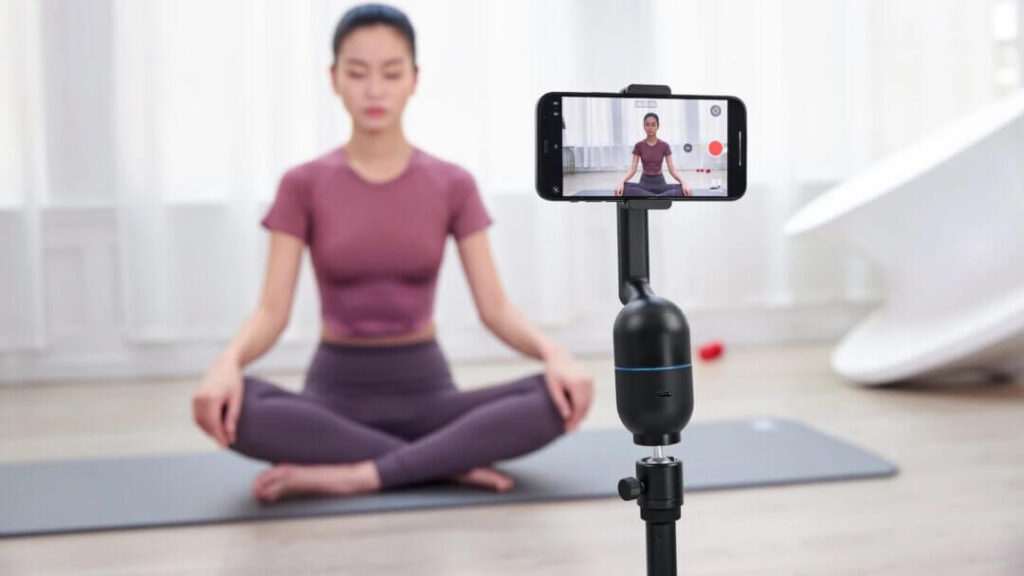 If you're a content creator or filmmaker, upgrading your gear with the OBSBOT Me may be your best move. Praised for its exceptional, intelligent tracking and simplicity of use, this mount doesn't require any apps or Bluetooth connections.
Despite looking rather big, the mount is actually foldable, keeping it small, compact, and easy to carry for travel and vlog. And, with gesture control and a built-in wide-angle camera, you're guaranteed steady, optimal shots from your phone every time.
---
DJI Osmo 5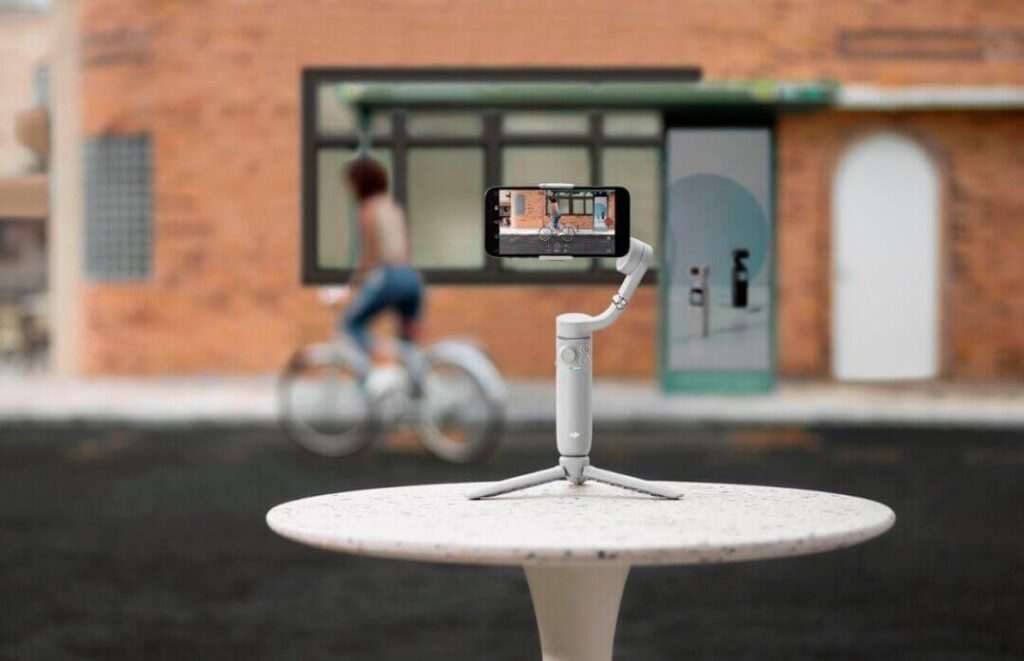 Despite primarily being used as a smartphone camera gimbal, DJI Osmo 5 features a detachable tripod that allows the device to be used as a stationary camera phone mount powered by AI tracking.
Compact and lightweight, this gadget offers a foldable design and a built-in 215mm extension rod. Its 3-axis stabilization ensures your phone stays still, even with dynamic movement. It also possesses an advanced version of ActiveTrack for superior subject tracking.
What really sets OM 5 apart is its innovative ShotGuides feature. It recognizes your surroundings and suggests the best filming sequence, essentially turning you into a pro. It's really the ideal companion for creative angles and perfect selfies.
---
Hohem GO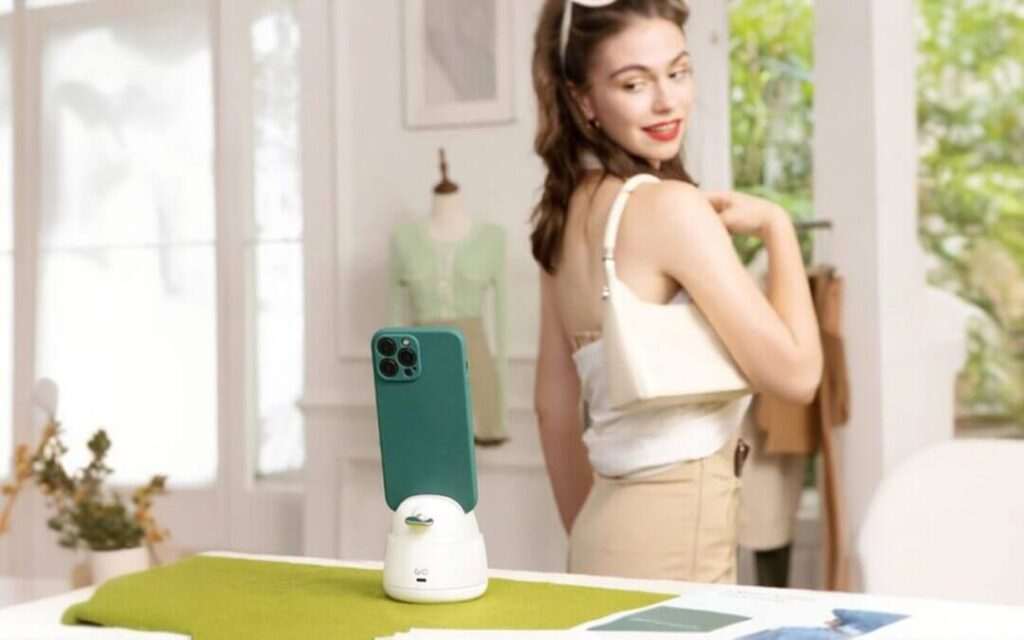 The Hohem GO is a stylish, compact auto-face tracking gimbal stabilizer. With AI-powered tracking, it requires no app or Bluetooth connection for face tracking. Its unique design enables 360° horizontal and 30° vertical tracking.
The stabilizer is lightweight at just 300g and able to support an 11-inch tablet in addition to a smartphone. Gesture control is also built in for easy use. With its retro 1970s style and warm white surface, the Hohem GO is not only functional but also pretty sleek.
At just $39.99, Hohem GO is arguably the most affordable option that will cover basic, if not most of your needs.
---
Camrola
The camera phone tracking holder from Camrola is arguably the best bet for the vast majority of users. It's perfect for upping the content creation game by providing smooth and dynamic video footage. It auto-tracks with AI, following your face or body as you move, giving you total hands-free functionality.
Plus, it's loaded with a 2200 mAh rechargeable battery that lasts 6-8 hours. Its versatile design includes a standard 1/4″ interface that fits on a tripod and more. It's a brilliant tool for vloggers, streamers, or anyone who craves mobility in their tech.
---
Pixem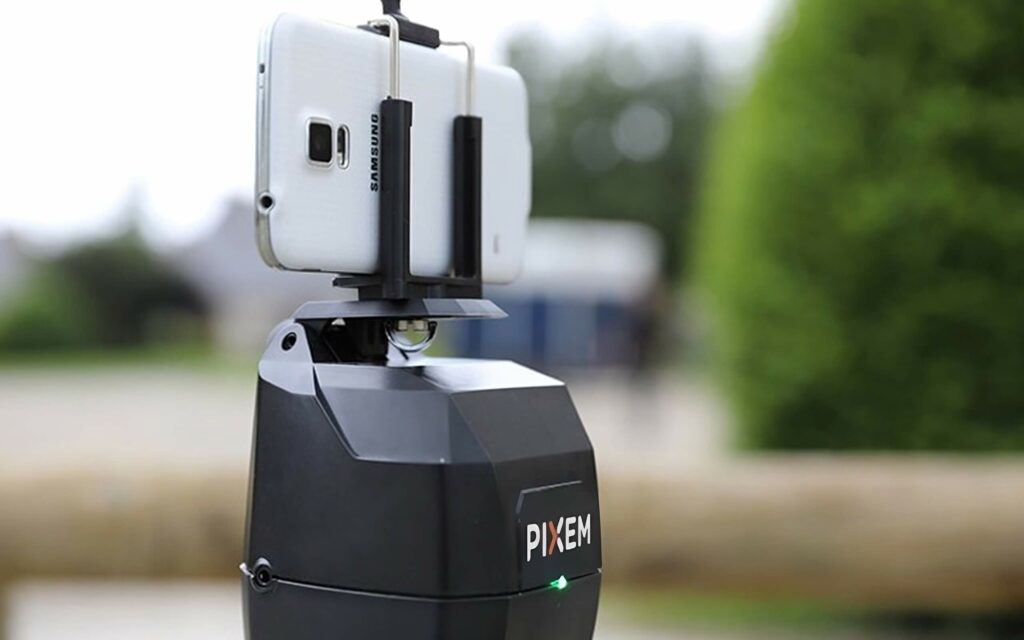 The last one, I'm not sure if this fits into a general consumer category, but I think some of you may find it appealing. The Pixem camera phone and tablet tracking is just better in almost every day. It features a sensor that can see up to 100 meters and can perform automatic zoom, ensuring you're always in frame.
This premium device is perfect for sports, rehearsals, conferences, and events, this pick enables solo filming without the need for a human cameraman. It also offers easy live streaming through multiple platforms and is compatible with both iOS and Android devices. Just wear the watch, set up your micro-beacons, and let Pixem do the rest.
---
Need something that can capture literally everything? Check out the 9 Best 360-Degree Cameras for Your Android Phone.