Large-screen smartphones and tablets are designed to bring more interactive screens when combined with touchscreen features. The user is able to navigate menus, type, play games, and also draw. Using fingers to access these gadgets is sometimes not as easy as using a stylus pen.
A stylus pen offers better precision, particularly with detailed tasks like coloring, handwriting digital notes, or selecting items in a document. Choosing the best stylus for Android depends on the usage plan. Some great styluses are perfect for making simple sketches or taking notes. There are also more advanced styluses that offer premium features for art purposes.
Choosing a suitable stylus can be challenging. Some styluses are capable of connecting with gadgets with advanced features, which are called active stylus pens. The Active stylus has internal electronic parts providing much more accuracy when it comes to pressure sensitivity which makes it a popular choice.
Here are recommendations for the best active stylus pen for android phones and tablets.
#1 Wacom KP504E Pro Pen 2

This Wacom KP504E Pro Pen 2 is the first stylus pen recommendation. Designed in 0.37 x 0.37 x 6.18 inches dimension, this stylus pen features 8192 levels of pressure sensitivity. It is also compatible with many devices, which makes it versatile. The stylus package comes with a protective case with three nibs and a nib removal hole to enhance storage.
Wacom offers three variant models, which are Pro Pen 2, Pro Pen Slim, and Pro Pen 3D. The Pro Pen 2 offers the most accurate and advanced pen performance and realistic pen-on-paper feel, while the Pro Pen Slim delivers the same performance but with a much slimmer form. The Wacom Pro Pen 3D includes the two previous models and is added with the benefit of a streamlined, highly customizable, and full navigational control in 3D.
---
#2 Samsung S Pen Pro

It can be tricky to get a pressure-sensitive stylus that works on an Android tablet, which can make them less practical as artistic tools. One brand that does offer some options in this area though is Samsung, with its latest S Pen Pro. This stylus offers 4,096 levels of pressure sensitivity, putting it on a level with the likes of the Apple Pencil.
This stylus is compatible with all Samsung devices that offer stylus support. The Samsung user can even copy content from phone to tablet and back again using this pen. To power this stylus on, a lithium-ion rechargeable battery is included in the package.
---
#3 Menkarwhy Active Stylus Pen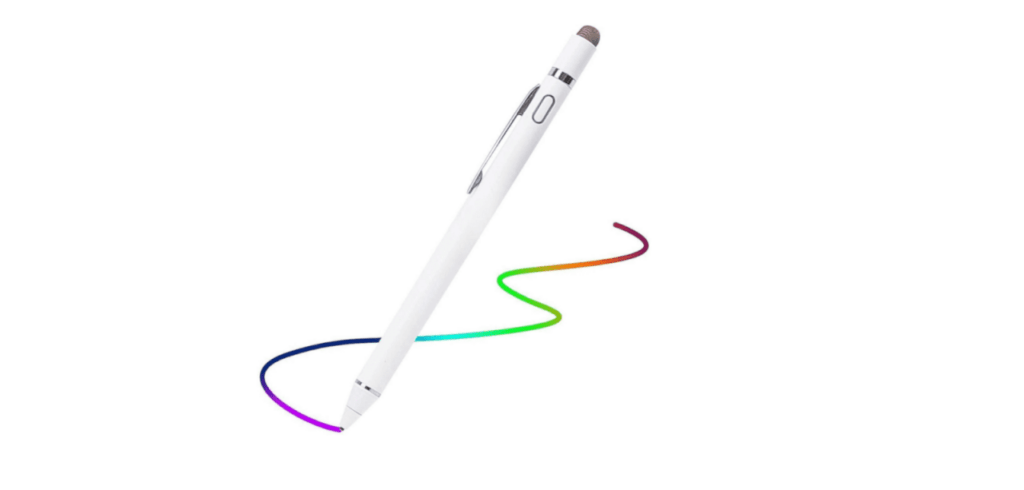 This Menkarwhy Stylus pen is equipped with a fashion clip that is designed for pocket or bag. This feature makes it convenient to take with you on any meetings or business trips. Its 1.5mm tip provides writing accuracy as a real pen and can be used accurately and smoothly.
This stylus pen is compatible with almost all digital and capacitive touch screen devices, including Android phones, iPhones, and also iPad. It is also sensitive to pressure and tilt, giving ease in creating various line weights and creating shading. Using a lithium battery to power it on, this Menkarwhy Stylus pen can be used continuously for 10-12 hours on a single charge.
---
#4 Zspeed Active Stylus Pen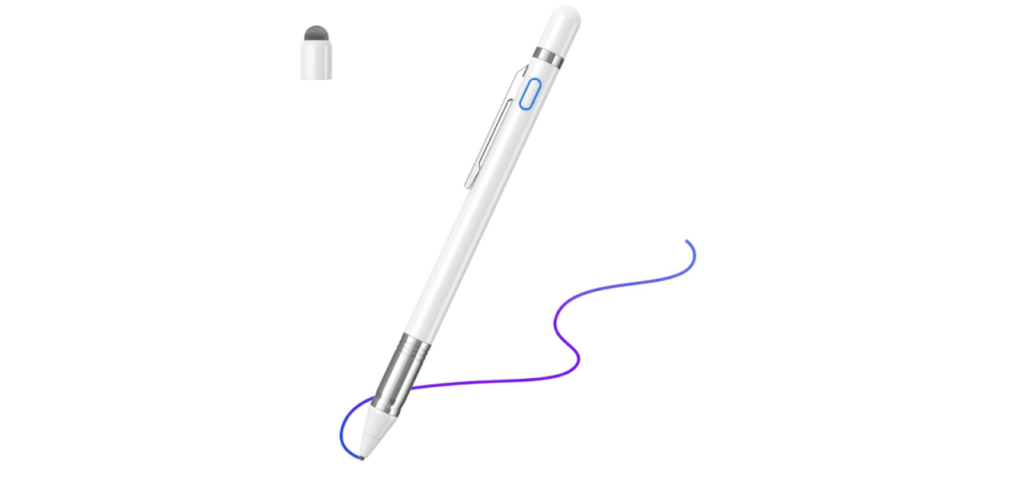 This stylus pen from Zspeed brand is widely compatible with most touch screen devices such as Android, iPad, iPhones, and others. Made from aluminum with a fine surface finish, this stylus pen provides a wonderful grip feeling during long-term usage. A fine point tip and a fiber tip give smooth pen-like writing experiences.
Zspeed stylus pen doesn't need a Bluetooth connection or any apps to be used. Users just have to press the power button to turn it on, then this stylus pen can be used directly. Built-in with a rechargeable battery, the stylus supports over 12 hours of playtime after 60 minutes of charging time. It also has a smart power-saving function that can shut down automatically after 30 minutes of inactivity.
---
#5 Kecow Active Stylus Pen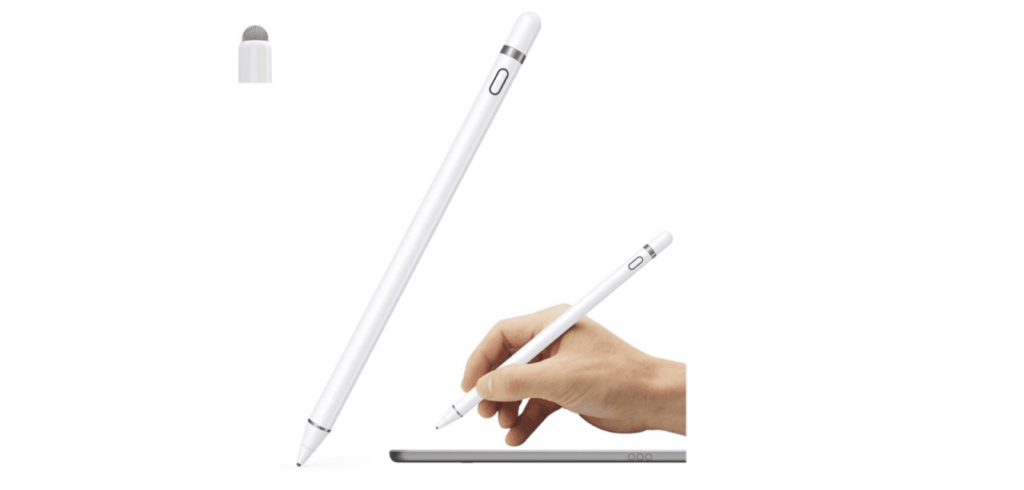 Come with 39 grams of weight, this stylus pen has a 1.45 mm accurate copper fine point top end that can be used smoothly and sensitively. It is also equipped with a magnetic mesh end that supports the zoom function and allows input in the text box. To achieve the feeling of a traditional pen, Kecow opt-in for lighter material and slim design.
Not only compatible with Android devices but this stylus pen can also be used with iPad or iPhones. It is perfect for handwriting note-taking, drawing, and hand sketching activities. With a USB charging port and built-in lithium battery, this stylus can be used for 8-10 hours on a single charge. It is also equipped with an intelligent power-saving function to automatically turn it off after 30 minutes when not in use.
---
#6 NTHJOYS Universal Fine Point Stylus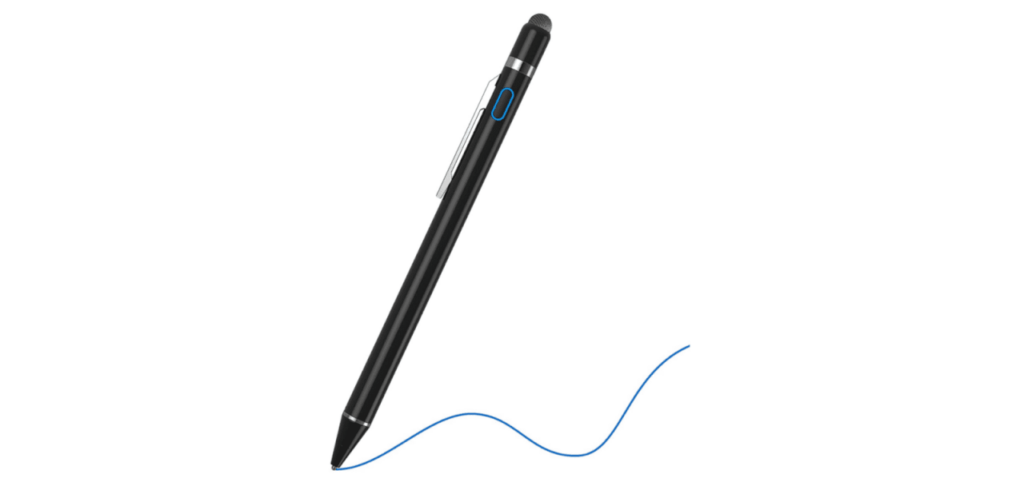 This NTHJOYS Universal Fine Point Stylus comes with one button that is used for any operation. It has a slim and light design, bringing a real pen feeling, smooth touch, stylish, and professional. This stylus pen is universally used on most capacitive touch screens including iPad, iPhones, and also Android devices, except Microsoft Windows System. Moreover, users can use it without a Bluetooth connection.
This stylus pen has a fine tip with a 1.5 mm accurate copper fine point tip end to ensure accurate and sensitive working performance and superior control against the screen. It is also equipped with a magnetic mesh end that can be used for emergency backup when the power is off. With a USB charge port and built-in battery, this stylus provides 30 hours of active use after 80-100 minutes of full charging.
---
#7 Buteny Digital Active Stylus Pens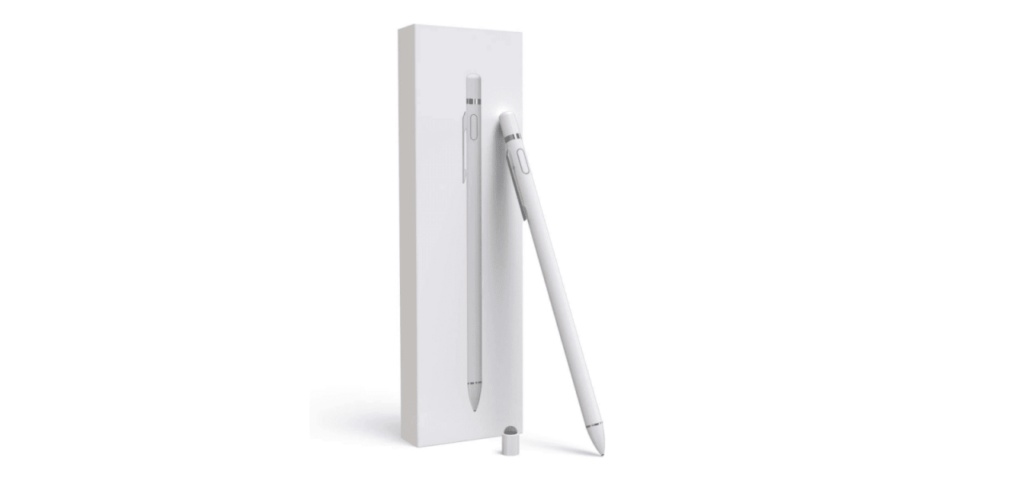 Slim, sleek, and well-balanced design, this capacitive stylus has an excellent feel and touch when in use. It can improve working productivity, and make drawing and writing easier than ever. With a 1.5mm fine tip to gain the tiniest details, it opens up creative possibilities and provides a wide range of artistic effects.
Buteny Stylus Pen doesn't need a pairing process or apps to be used. Users can use it directly on multiple devices at once after clicking on the top button to activate it. This stylus pen is compatible with almost all capacitive touch screen devices including android, iPhones, and iPad.
---
#8 Aoitun Stylus Pen

This stylus pen offers high sensitivity features. Its precise fine tip allows users to see exactly their mark being made and give accurate points. With strict testing and innovative design, Aoitun is compatible with Android devices, iPad, and also iPhones.
Without using a Bluetooth connection, this stylus is ready for immediate use after being turned on. Its ergonomic, slim, sleek design provides a natural writing feeling just like a traditional pen. It also allows users to select small icons and text with ease. This stylus comes with built-in 10 hours of active use with only 1-2 hours of charging.
---
#9 Maylofi Active Stylus Pen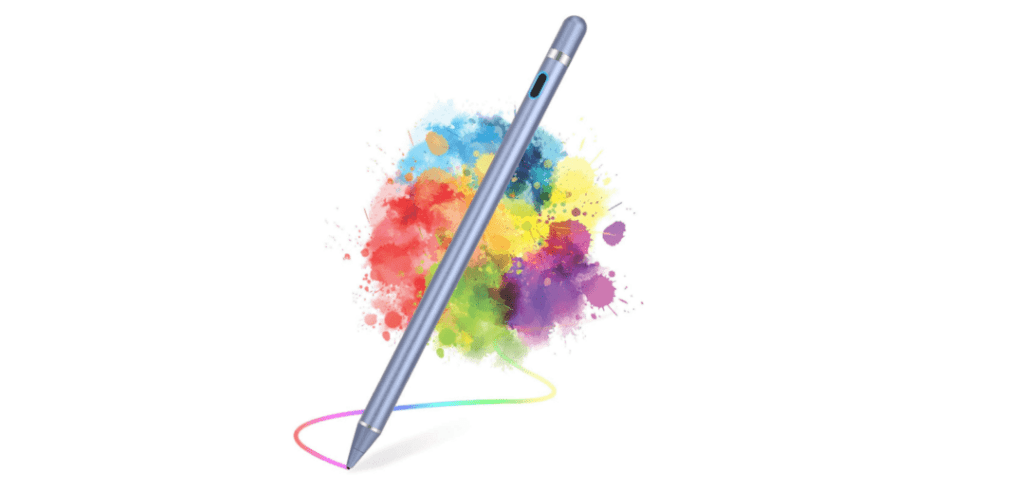 Maylofi offers ten color variants of this stylus pen, making it stylish and when combined with your gadget style. Its 1.5 mm fine copper tip ensures accurate and sensitive working performance, giving a comfortable experience as a real pencil on paper. Perfect for drawing, note taking, and other professional use. It is equipped with magnetic caps to prevent loss, dustproof and waterproof to protect the charging port.
This stylus doesn't need any apps or Bluetooth to be used. Users only need to press the power button on before ready to draw. Compatible with all types of capacitive touch screens, this stylus does not support the palm rejection feature. It has a built-in battery which provides 12 hours of active use after 60 minutes of charging.
---
#10 Lenovo Active Pen 2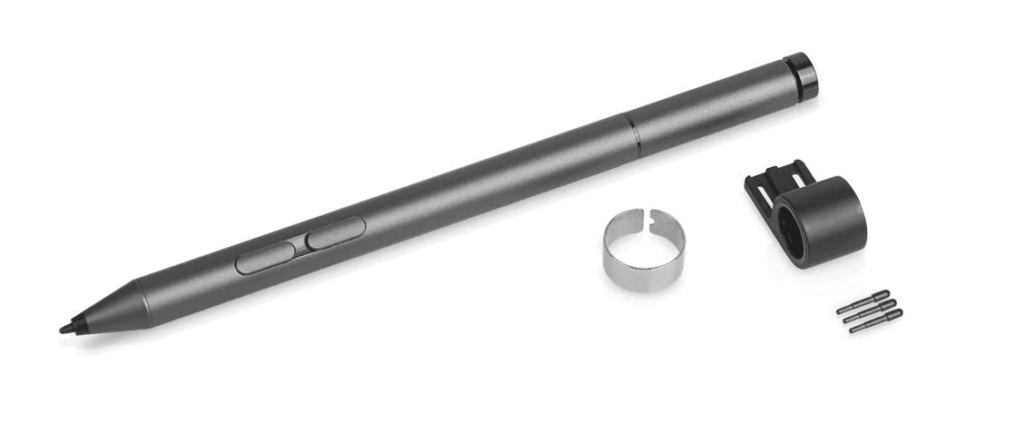 Lenovo Active Pen 2 provides an additional interactive way to create and edit touch screen gadgets. This stylus pen comes with a quick launch application with one click and control presentation with page up or down actions using Bluetooth connectivity. With up to 4096 levels of pressure sensitivity and responsive technology, this stylus from Lenovo provides a natural feeling of writing just like on paper.
This stylus has a configurable button feature on the two sides and one top button to speed up and improve productivity. The packaging includes 3 replacement tips, a USB pen holder, and 1 tip change tool.
---
The best Stylus for Android is an active stylus pen with pressure sensitivity, precision, and accuracy that communicates with the devices, either using Bluetooth or not. When you are going to buy a stylus pen for your Android devices, you will also have to consider its size, battery capacity, and of course, its compatibility.