The iPhone is just getting better and better in every release. Apple keeps adding new features and enhancements to make our life easier. However, Apple is not the only company working to make a world-class gadget experience. Not at all.
Many companies are partnering with Apple to build some of the most amazing accessories to accompany your iPhone. In this article, I have compiled a dozen must-have iPhone accessories that you might want to buy this year. These gadgets will make your life easier and even help your device last longer.
We will not mention the obvious ones, like the Apple AirTag, Apple Watch, and AirPods, which a good portion of iPhone owners already have. In this article, we will show some interesting and useful gadgets that may make your iPhone even more powerful.
With that said, check out this list!
Table of Contents
Fuse Reel Snap Back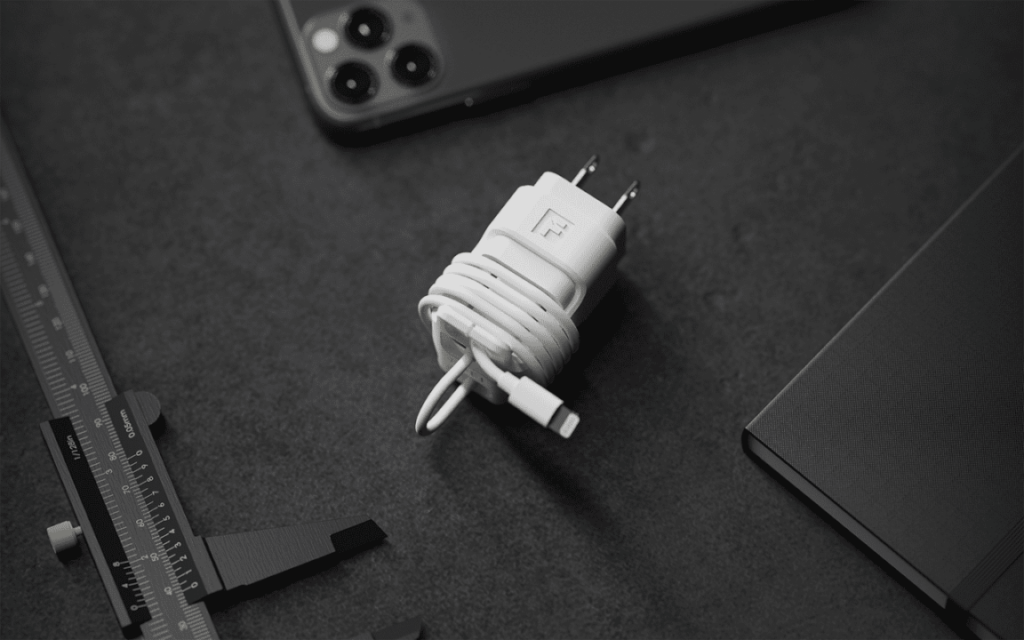 Do you hate when the charging cable gets tangled? Snap Back from Fuse Reel is a cord management accessory that you will be thankful for. It keeps your iPhone cords neat and tidy, frees up space, and protects your cords so they remain undamaged.
Compatible with Apple Lightning iPhone and iPad chargers, this handy device allows you to swiftly wind and neatly stow your charging cables, accommodating long cords up to 8 feet (2.4 meters).
The patented 'Snotch' latch ensures cables lock into place and remain damage-free. Simple, sleek, and adjustable for the perfect cable length, the Snap Back Charger Winder makes cable management a breeze.
---
Belkin MagSafe Car Vent Mount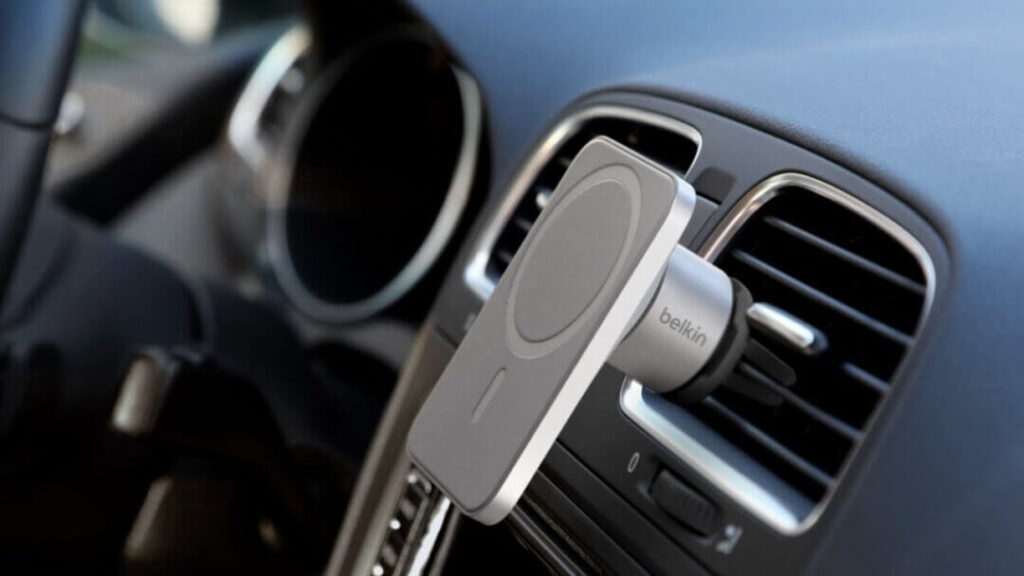 If you're road-tripping with the latest iPhone, the Belkin Car Vent Mount Pro with MagSafe should be your go-to gadget. Designed specifically for a set-and-drive experience, it utilizes official MagSafe technology to stay attached regardless of the bumpy terrain.
Its powerful base and vent clip keep your device safe, allowing you to charge, stream, talk, and navigate in any orientation. Plus, the mount's classy design complements your iPhone 12, 13, 14, and possibly future series. This combo of a wireless charger and phone mount is an impressive addition to your car.
---
Smartish iPhone Slim Case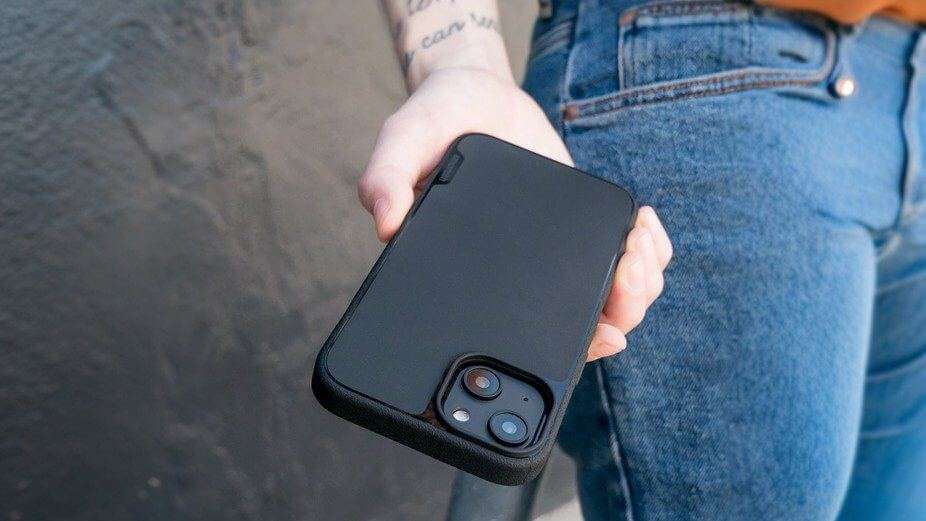 Choosing a protective case for the newest model of iPhone is not as straightforward as it might seem. You must consider the material and see if it won't block wireless charging and MagSafe. Luckily, Smartish has a ton of cases for almost every iPhone model.
This slim case's super grippy texture offers a firm hold. It's not just about preventing slips, though – the case's protective air-pocket corners act like airbags for your phone. Plus, its compatibility with MagSafe makes it a no-brainer choice.
The following link will lead to a product page for the iPhone 14 Pro model. Feel free to visit its store page to explore more options.
---
ShiftCam SnapGrip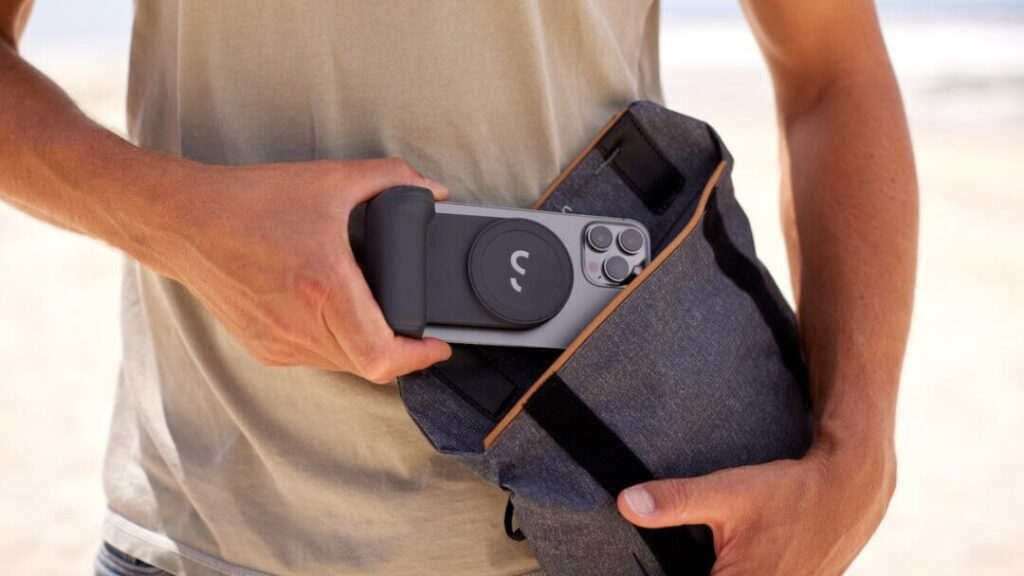 I have recommend this one a few times in the past, and today is not the exception. ShiftCam SnapGrip is the ultimate content creator gadget for anyone who is looking to capture better pictures and less shaky footage, among other things.
SnapGrip is a detachable accessory to help you, well, grip the phone firmly. It also has a physical shutter button to quickly take a snap, making sure the iPhone camera can be operated with a single hand. Also, it rotates 180 degrees to better suit your shooting needs. And let's not forget that it doubles as a battery bank, effectively extending the operating time.
They offered a bundle version with LED Selfie Ring Light and Video Selfie Stick & Tripod for a complete mobile photographer toolset. But don't worry, even a standalone pack is good enough to elevate your content creation.
---
UCOMX Nano 3-in-1 Wireless Charger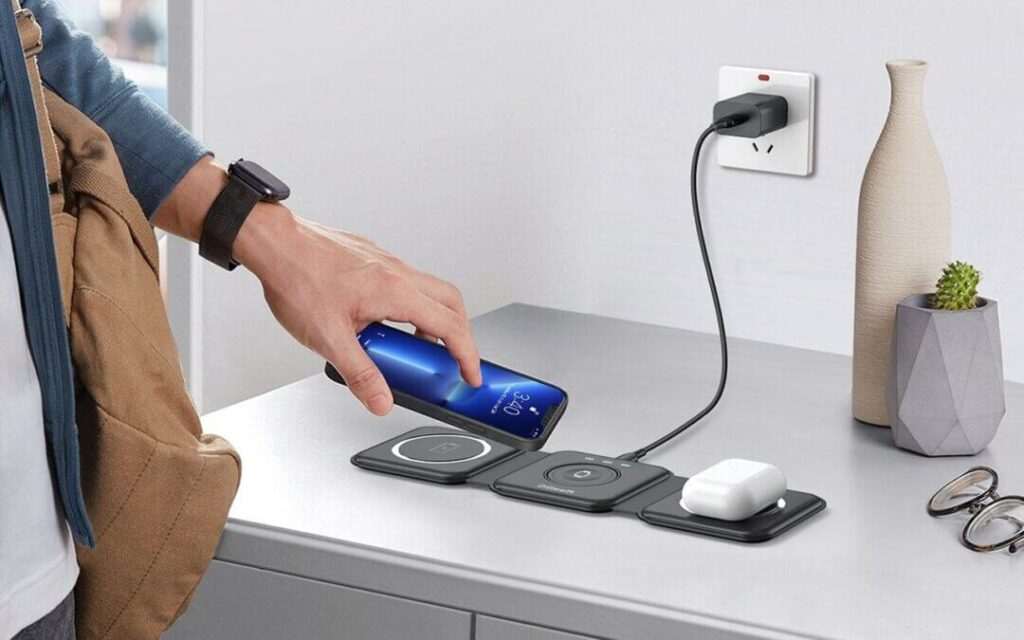 If you have an iPhone, Apple Watch, and AirPods, why not using a charger that can fill up all of them without a tangled mess of cables? Well, for that, UCOMX Nano is a sleek, foldable central charging hub that works well for people often on the move. You can easily charge your iPhone, AirPods, and Apple Watch simultaneously, minimizing clutter.
This little gem not only charges efficiently, but its upgraded coils increase power conversion by 35%. The charger also folds into a phone holder and the magnetic attraction ensures your device won't slide off.
Lastly, it comes with tons of color options to fit your (iPhone) style.
---
Belkin MagSafe Camera Mount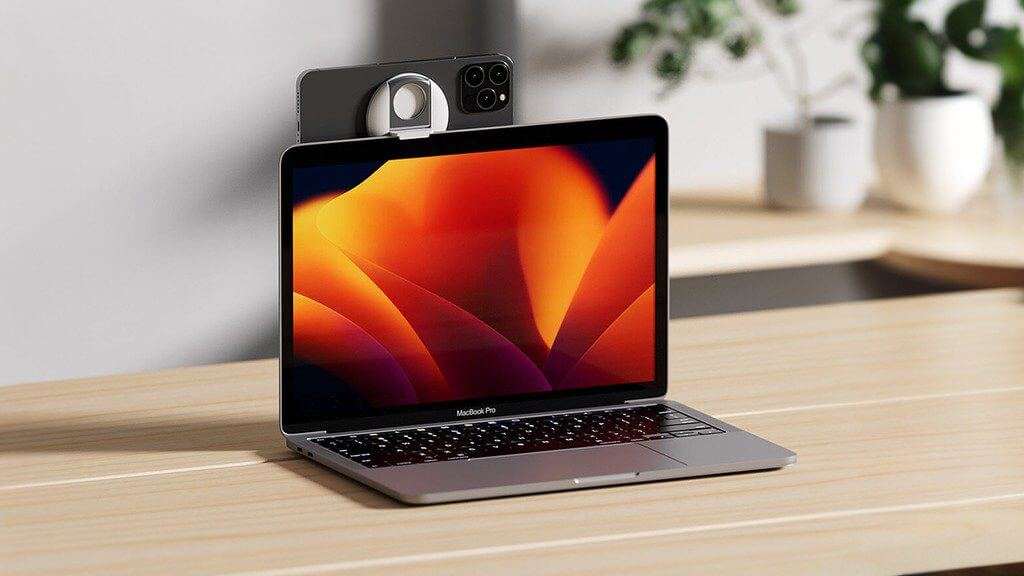 Unsatisfied with the standard webcam quality? How about turning your iPhone camera with its majestic image quality as your webcam? This handy device turns your iPhone into a webcam, offers secure, hands-free streaming or chatting, and can easily rotate between landscape or portrait orientation.
It's also an unobtrusive mount, allowing uninterrupted use of other apps and videos. With the added feature of a ring grip and kickstand, it's perfect for on-the-go use.
By the way, there is also a slightly more interesting alternative called Doolkin Pro with similar features. You might want to check that out.
---
Pureport Multi-Tool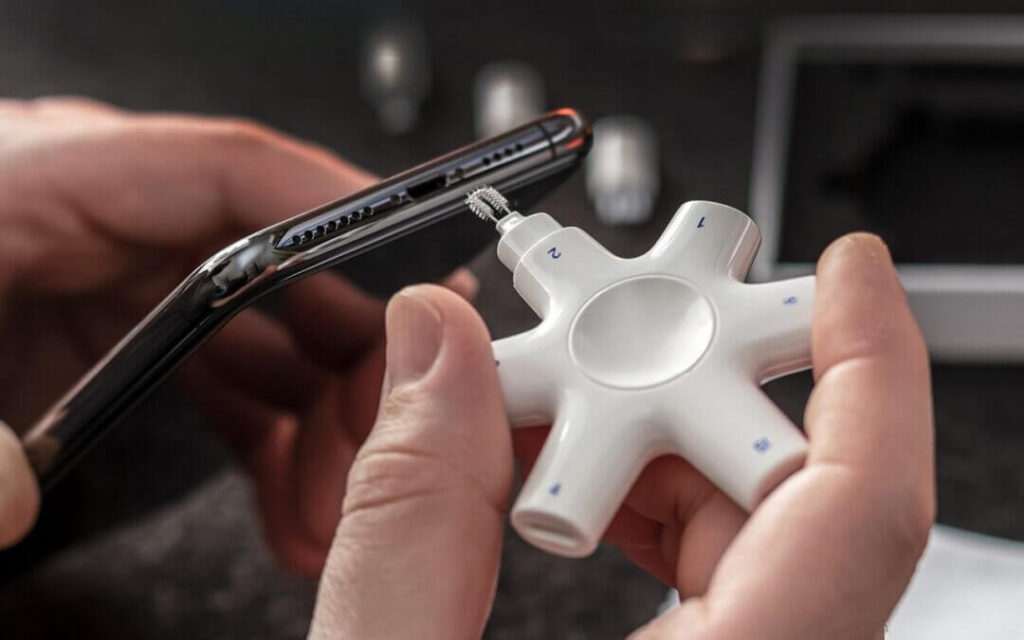 Have you experienced unreliable charging on your iPhone? It could be dust and dirt clogging the connections with the cable. Pureport is all-in-one cleaning solution that is designed to clean and maintain your charging ports and cables, ensuring reliable charging every time.
This might sound like a trivial issue, but people often forced to buy a new phone thinking their old phone is damaged. This accessory can potentially saving you from shelling out for a new device.
With a patented design, this gadget ensures your ports and cables are cleaned and maintained without risk of damage, even if you are not a professional electronic cleaner.
---
MOFT Snap-On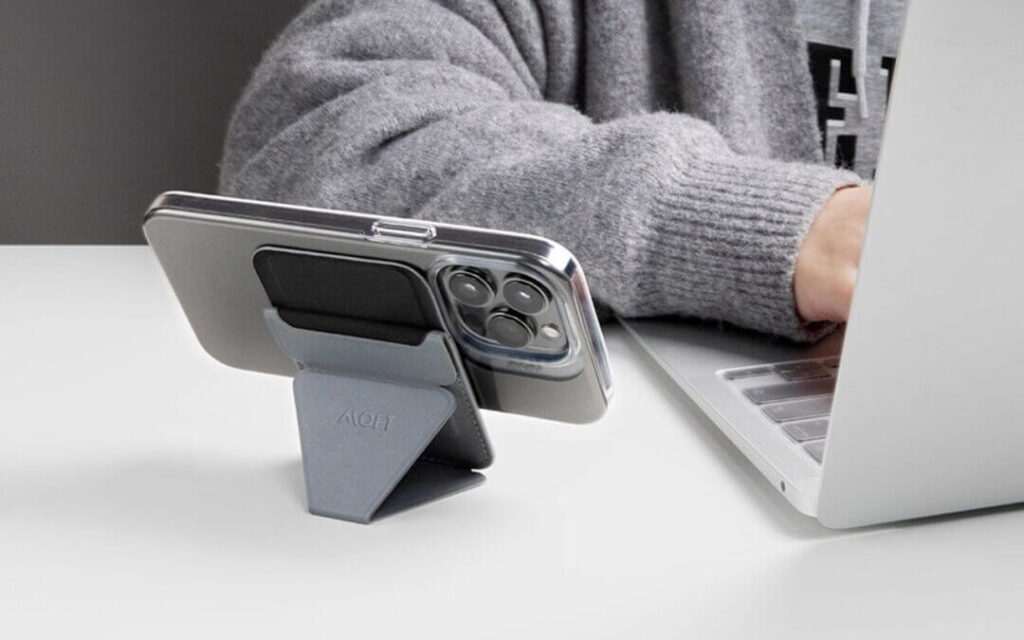 The MOFT Snap-On Phone Stand & Wallet should be on top of your list. With upgraded magnets, it securely holds up to 3 cards and offers 3 viewing modes for your convenience. The vegan leather material adds to the eco-friendly aspect, while its diverse color options cater to your individual style.
This accessory is MagSafe compatible and still allows you to place a wireless charging pad in between. It is lightweight and thin, you won't really feel the bump in your pocket.
---
Doolkin Pizo Mount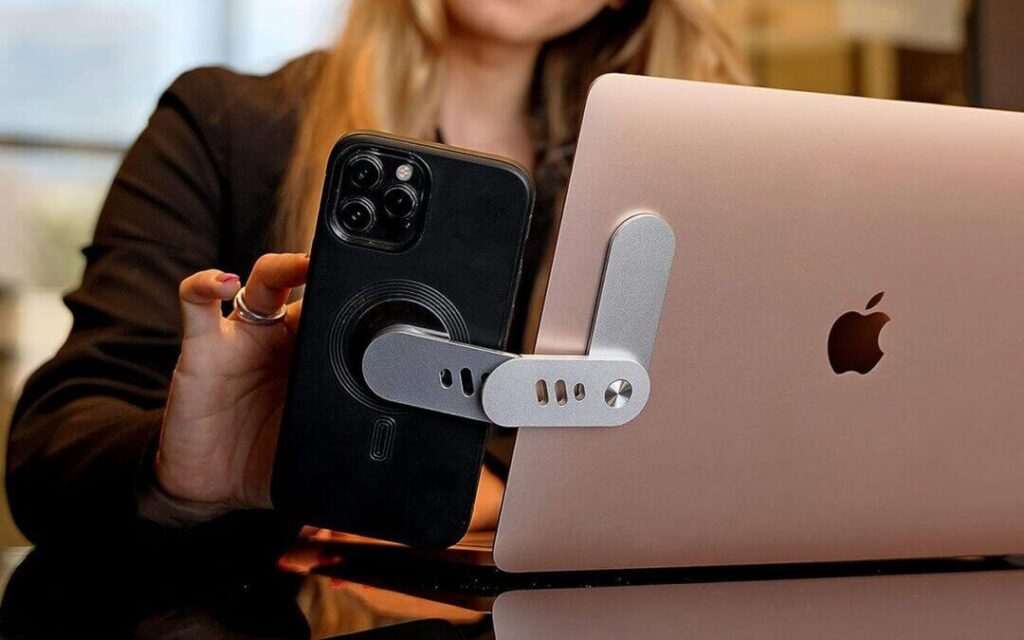 Meet the Doolkin Pizo Mount – a versatile accessory perfect for your iPhone, helping you master the art of multitasking. This sleek mount clips to your desktop monitor, laptop, or iPad, virtually turning it into a hands-free, dual-screen workspace.
It has a unique forward-folding hinge, allowing the screen to face your eyes which is ideal for video meeting. Plus, it doubles as a headphone hanger. Just keep in mind, the included metal plate may interfere with wireless charging.
---
Anker 633 MagGo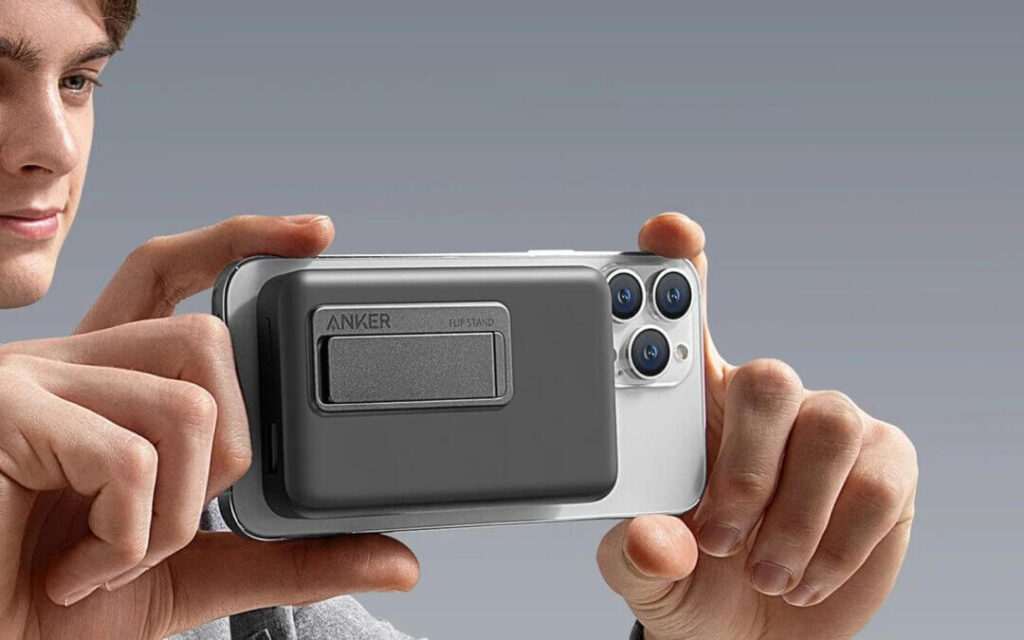 The Anker 633 Magnetic Battery is an interesting portable charger for iPhone owners. With 10,000mAh capacity, it offers two-way fast charging at 20W, charging your device up to 8 times faster than regular chargers.
Additionally, this gadget doubles as a stable hands-free viewing stand and even has the ability to recharge itself. Its strong magnetic connection suits many iPhone-compatible cases.
For safety, it features Anker's MultiProtect that detects the temperature in real-time, making sure everything is in check. It's compact, lightweight and, not to mention Anker's positive reputation as the leading brand for high-performance charging solutions.
---
Razer Kishi V2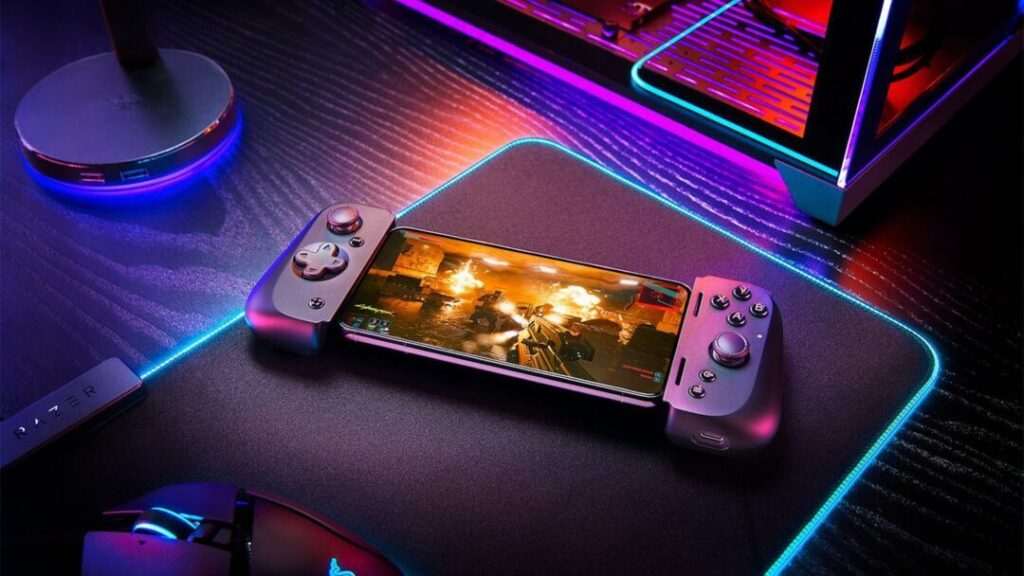 The Razer Kishi V2 is a must-have accessory for any passionate iPhone gamer. This refined iteration of the mobile gaming controller boasts more responsive clicky buttons and an improved design with a companion app.
You may benefit from the remappable buttons, a screenshot button, a Nexus app button, plus an MFi-certified passthrough for extended play sessions. The controller easily adapts to different iPhone sizes.
Kishi V2 has no built-in battery, but it's also what allows it to perform with near-zero latency. Sold for $99, it outshines the previous Kishi model and its competitors, despite the pockets-heavy price.
---
BitPlay Wander Case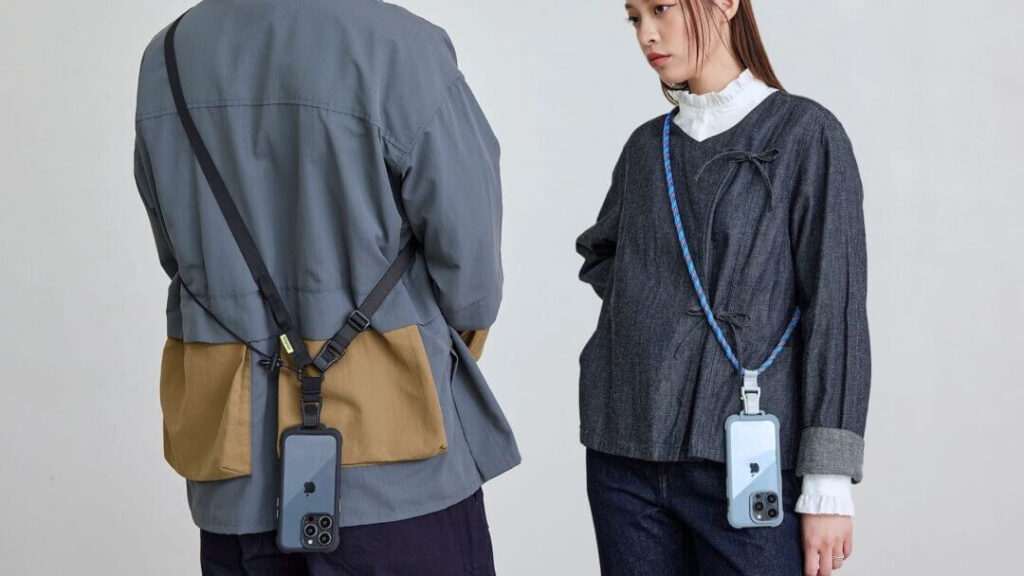 This is the ultimate iPhone protective case for outdoor enthusiasts! The bitplay's Wander Case is not just another phone case. With its clear backplate, this case offers military-grade shock resistance, an ultra-slim design and is compatible with MagSafe and Qi wireless chargers.
While the included Urban Lite Strap makes going hands-free easier than ever, the quick-release system lets you add exciting bitplay accessories. Did I mention it exceeds the U.S. MIL-STD 810G drop test standard? Yeah, it's pretty robust. And the anti-scratch backplate means you can venture fearlessly.
---
Need some more inspiration? Check out some Cutting edge MagSafe accessories to upgrade your iPhone.