Many people don't have the right accessories to make the most of their laptops, which can lead to a number of problems, such as neck and back pain from improper posture, overheating laptops, difficulty transporting laptops, and more.
The right accessories can make all the difference when it comes to using a laptop. A laptop stand can help improve posture and prevent neck and back pain. A cooling pad can help prevent overheating. A wireless mouse can make it easier to use a laptop on the go. There are more problems laptop accessories can solve.
If you're looking for the best laptop accessories to improve your experience, look no further. Here are the 13 best laptop accessories that you need to have:
#1 Roost V3 laptop stand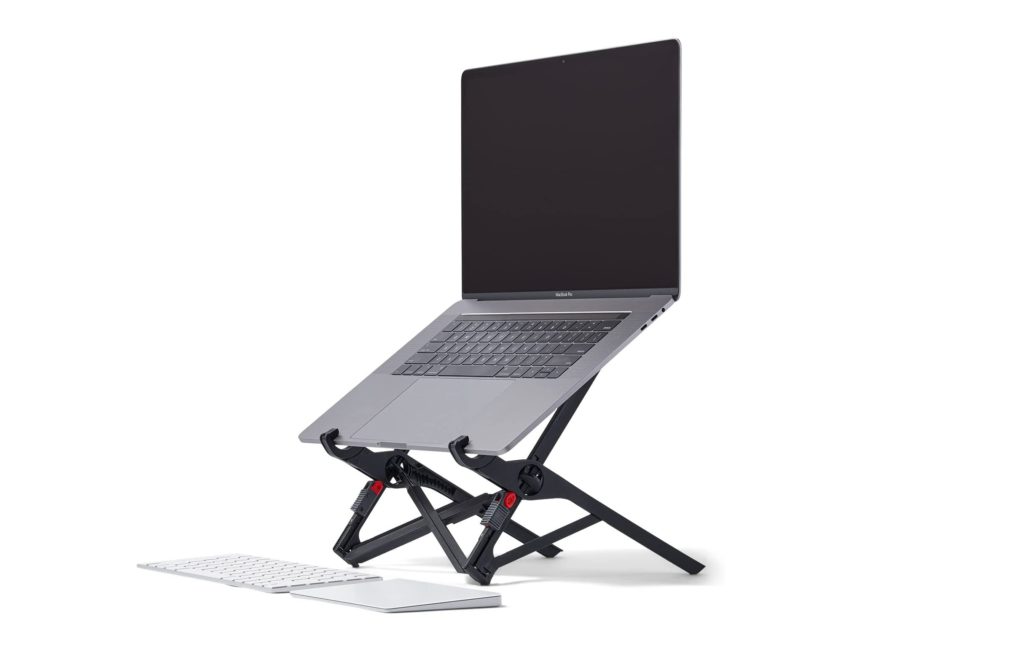 The Roost V3 laptop stand is simple yet effective and can accommodate laptops of all weights. It is also lightweight and portable, making it great for presentations and traveling. The rubber grip allows it to fit all PC and MacBooks snugly.
Besides its portability and universal laptop compatibility, another great feature of the Roost V3 is its adjustable height. You can lift it from 6 to 14 inches to find the most comfortable and convenient eye-viewing level. The Roost V3 also comes with a carrying sleeve for easy transport.
---
#2 TopMate C5 laptop cooling pad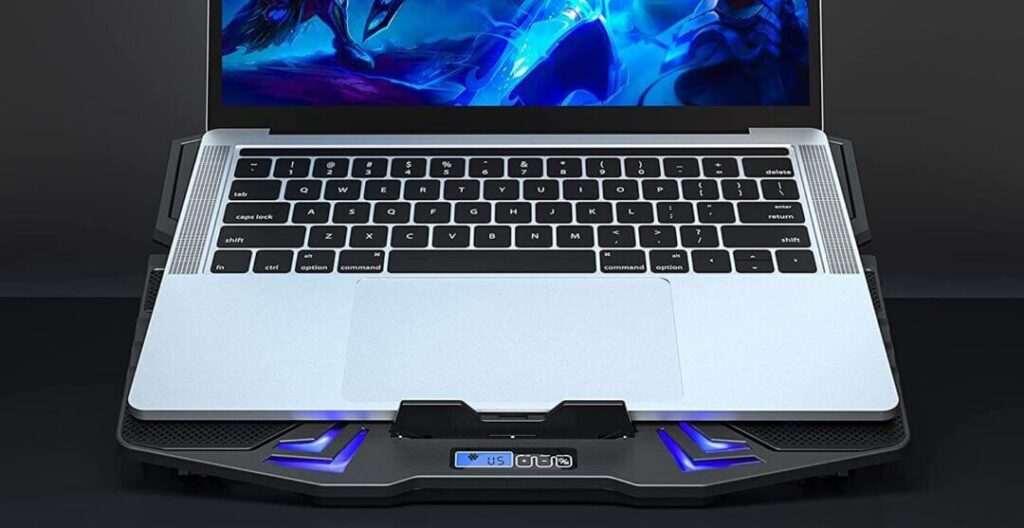 TopMate C5 isn't a regular laptop cooling pad. It has five fans to help distribute heat and prevent your laptop from overheating. It also has adjustable tilting with five flexible settings to help relieve back and neck pain. In addition, there is a hinged flap that can be flipped up to prevent the laptop from sliding down.
What's more, this laptop accessory has a small LCD screen that helps display information and let you select six different wind speed and three different fan operation modes. Plus, the screen is blue which helps to lighten up the area while still looking nice in the dark.
---
#3 Microsoft Wireless Mobile Mouse 4000
Microsoft Wireless Mobile Mouse 4000 is the perfect mouse for those who are always on the go. The wireless feature gives you the freedom to move around your workspace, and the BlueTrack Technology ensures precise tracking on almost any surface.
It also has four-way scrolling and customizable buttons which make it easy to navigate through documents as well as gaming. You'll never have to worry about running out of battery thanks to its battery status indicator. This mouse is compatible with Windows and Macbook.
---
#4 SanDisk 1TB external SSD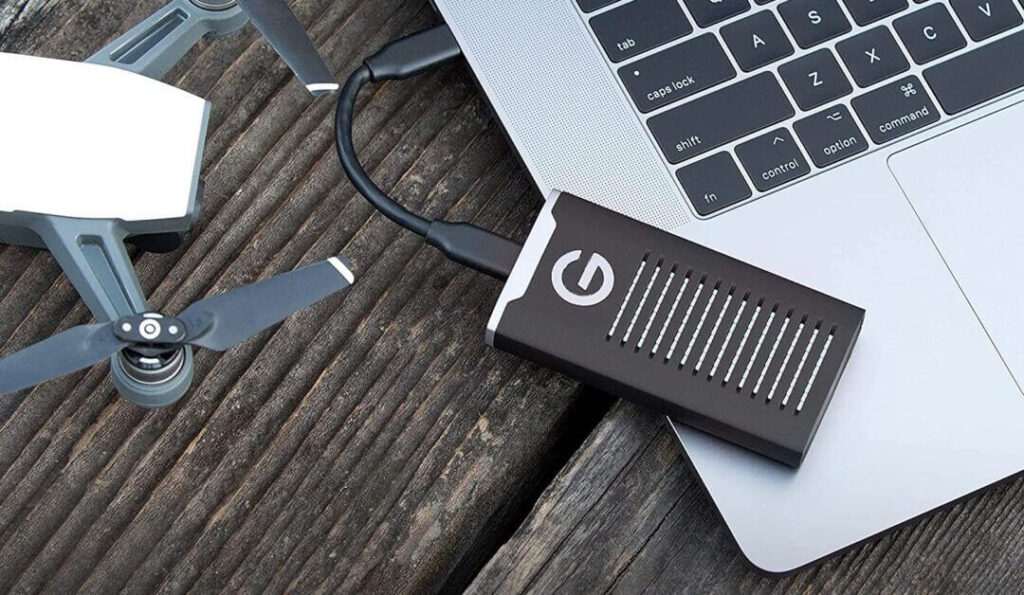 This SanDisk 1TB external SSD is a high-quality and reliable SSD that is perfect for use in demanding environments. Its IP67 dust/water resistance and 2000lb crush resistance make it one of the most durable SSDs on the market, and its transfer speeds of up to 1050MB/s Read and 1000MB/s Write make it one of the fastest SSDs available.
Plus, with up to 1TB of storage capacity, this SSD can easily store all of your important files and data. It also comes with a 5-year limited warranty, so you can be confident in its quality and performance.
---
#5 Kingston DataTraveler Kyson flash drive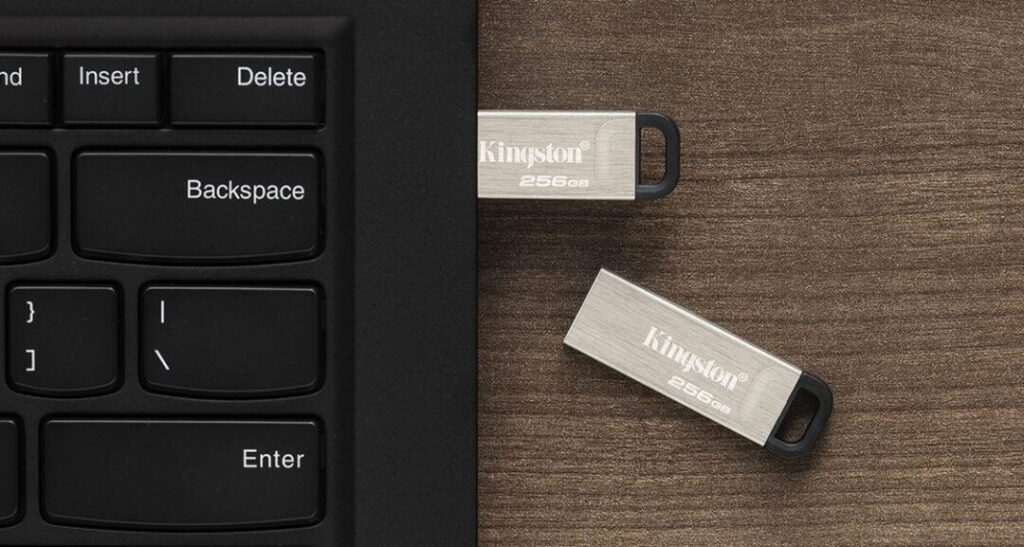 The Kingston DataTraveler Kyson is a high-performance USB 3.2 flash drive that is perfect for storing and transferring all kinds of files. With a quick transfer speed of up to 200MB/s, it is available in capacities up to 256GB, making it perfect for even the most data-intensive tasks.
The capless design and stylish metal casing give you peace of mind when bringing it anywhere and no need to worry about losing a cap anymore. The DataTraveler Kyson is a great choice for those who need a fast and reliable way to store and transfer their data.
---
#6 COCOCKA memory card reader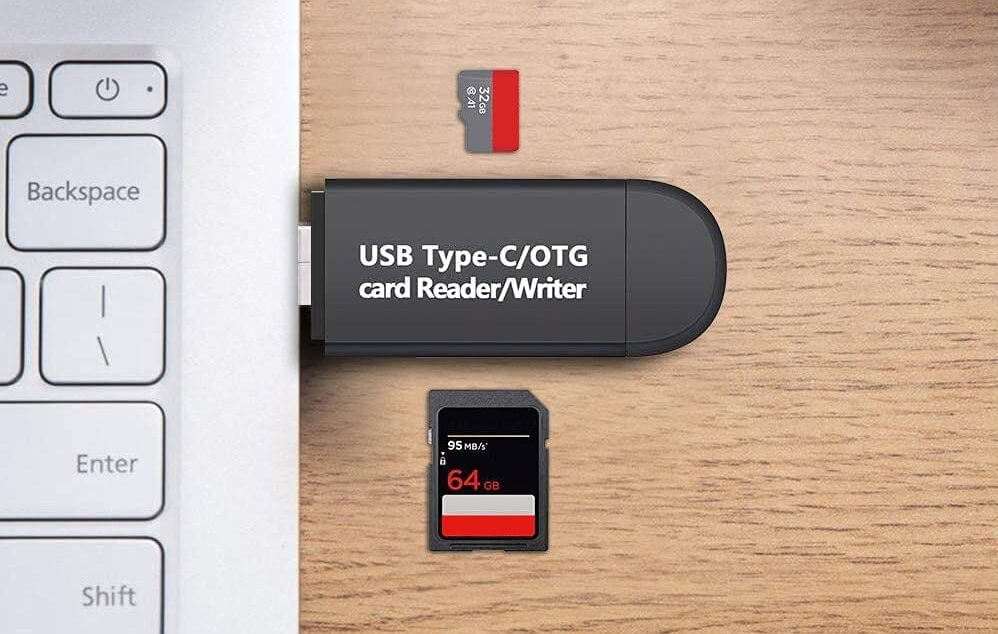 The COCOCKA SD card reader comes with 3 different plugs, USB 2.0, micro USB, and USB C, which makes it compatible with all USB C devices, laptops, tablets, and Android smartphones that support OTG function. The double card slot supports many different types of memory cards, such as SDHC Card and RS-MMC cards.
The COCOCKA SD card reader makes it easy to transfer photos and videos when you work with different cameras and devices that only support specific memory card types. With this memory card reader as your laptop accessory, you can keep your memories close by and share them with others easily.
---
#7 NexiGo N60 FHD webcam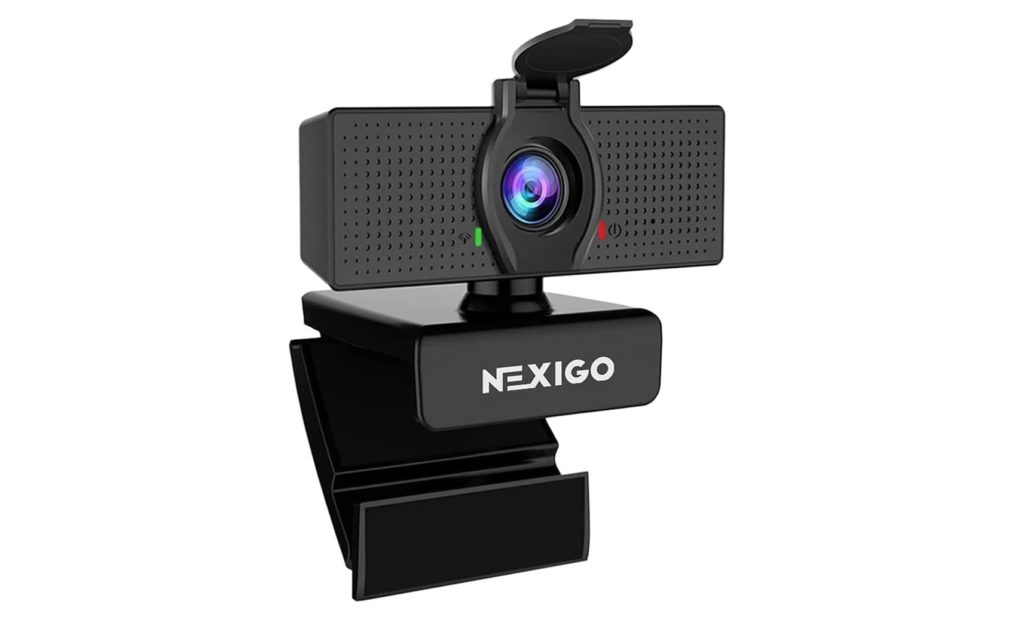 If your laptop's built-in webcam isn't up to par, the NexiGo N60 can give you the clear video quality you need. The 1080p FHD sensor and 3.6mm glass lens work together to give you a great view, while the noise-canceling microphone ensures that your audio is clear and free of background noise.
It is very easy to set up and use; simply connect it to your computer via the USB port and you're ready to go. It's compatible with a variety of operating systems, including Ubuntu. Additionally, it provides a cover if you're concerned about privacy when not using the webcam.
---
#8 Logitech Blue Yeti USB Microphone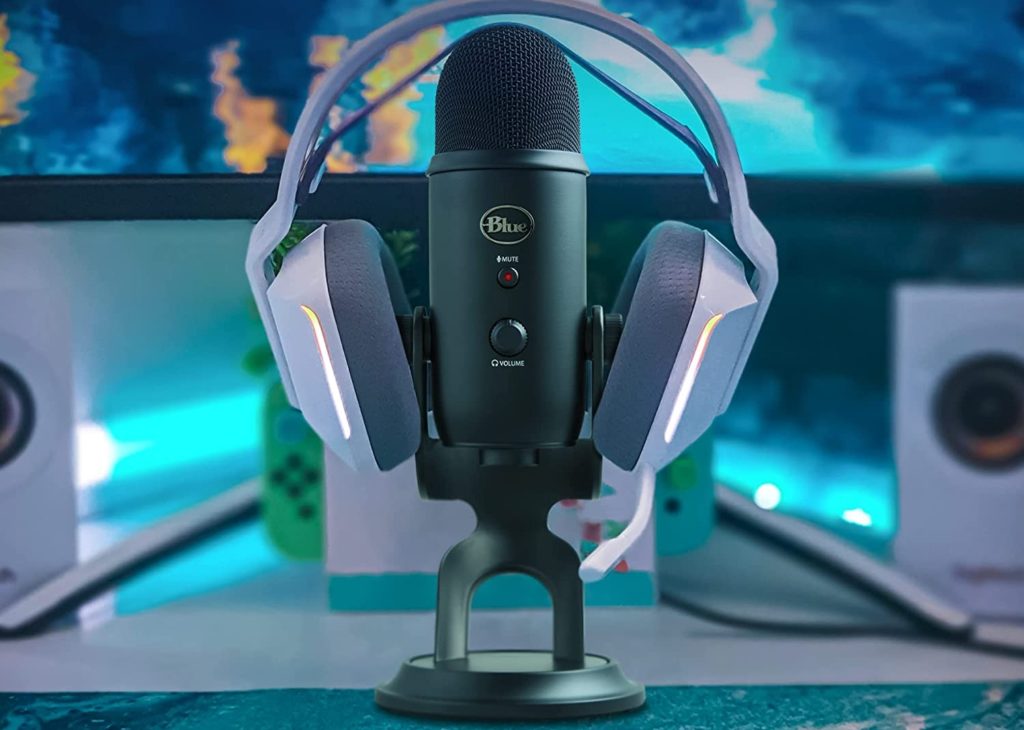 This microphone isn't a regular laptop accessory. It is perfect for anyone looking to get into podcasting, game streaming, or music recording. The three-capsule array help produces broadcast-quality sound. Thanks to its Blue VOICE software, you can get an even clearer vocal sound through its advanced modulation.
With the four pickup patterns (cardioid, bidirectional, omni, and stereo) reduce the necessity for multiple mics. It has onboard audio controls to control pattern selection, headphone volume, and more. Plus, the Logitech Blue Yeti USB Microphone has an adjustable desktop stand to get you maximum sound quality in the room.
---
#9 ATH-M50X headphone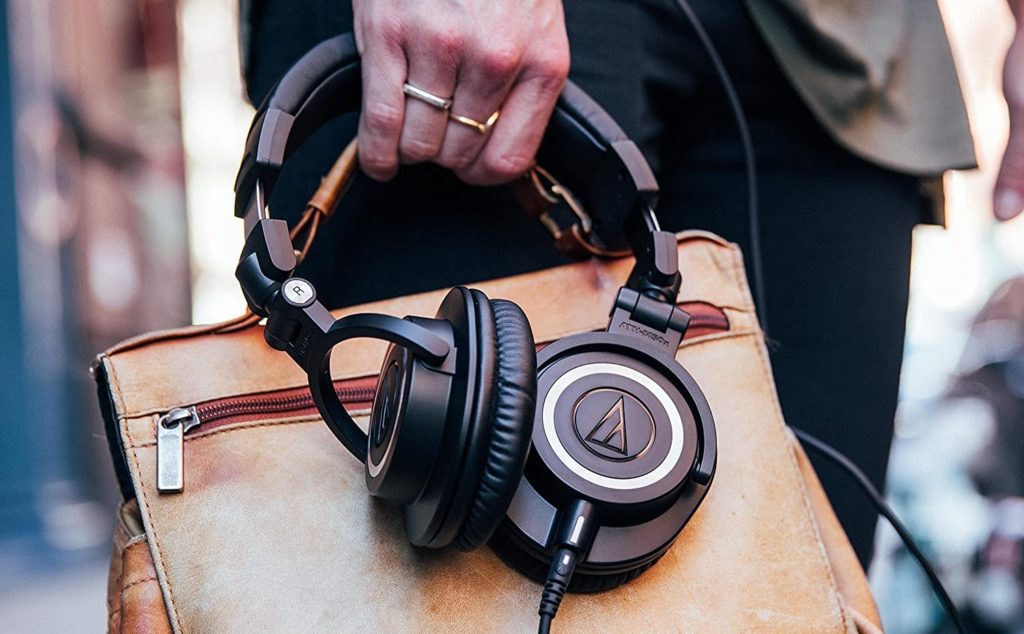 The ATH-M50X headphones from Audio-Technica aren't just a great choice for a laptop accessory, but also for your phone and other devices. It provides professional studio monitoring quality, thanks to its 45mm large-aperture drivers that provide clear sound throughout an extended frequency range with great bass response.
The circumaural design of the headphones also reduces sound leakage for great sound quality even in loud surroundings. They also come with earpads and headband material that are professional-grade, so you don't have to worry about convenience and longevity.
---
#10 INSMY mini portable wireless speaker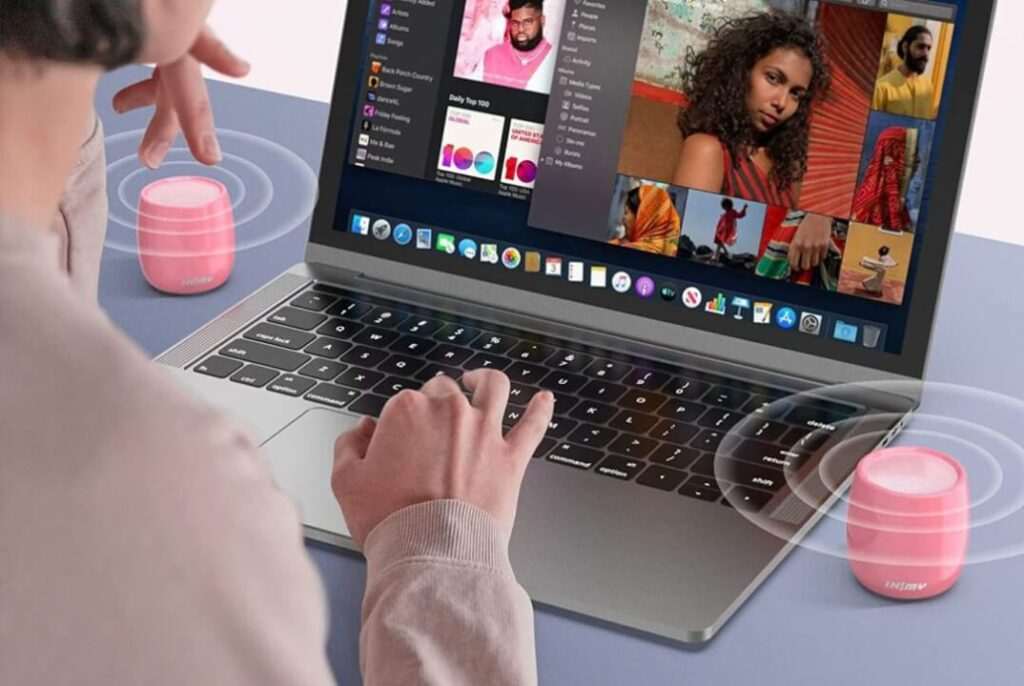 This small Bluetooth speaker is powerful enough to fill a room with clear, rich sound. Its hidden passive radiator and 5W full-range speaker work together to play in stereo, creating surround sound. It is lightweight and portable, with a metal body and a lanyard for easy carrying.
It is also Bluetooth 5.0-enabled, meaning you can stream music from your laptop or other devices without worrying about distortion. Hands-free calling is possible thanks to the built-in microphone.
---
#11 LG 27UL550-W 4K monitor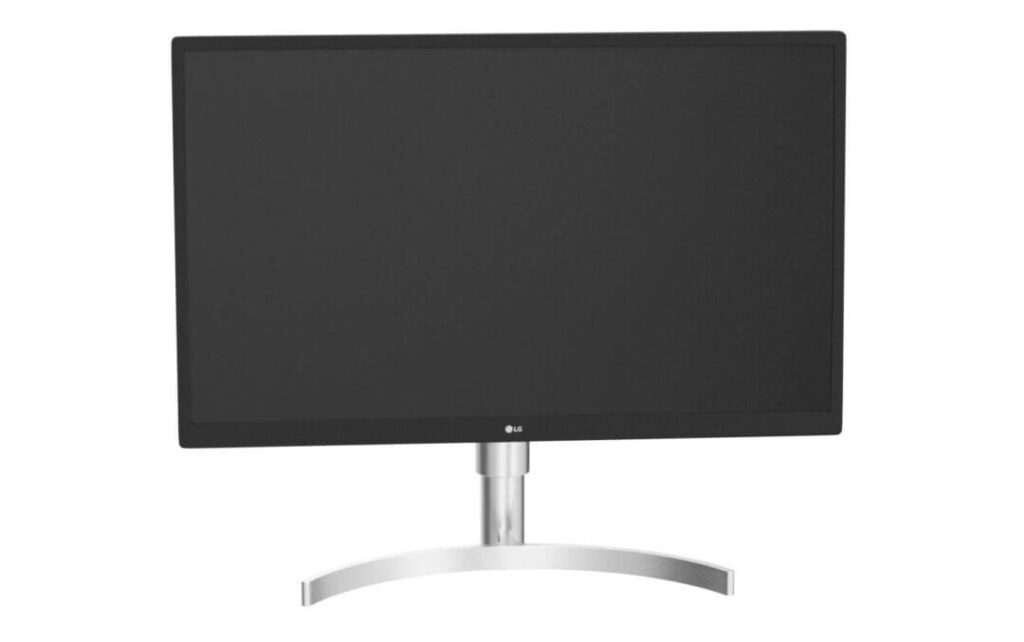 The LG 27UL550-W is a great choice for those who want a larger screen or a second monitor for multitasking from a laptop. It's a 27-inch 4K monitor that features Radeon FreeSync technology that ensures that your graphics are smooth and fluid, and the HDR 10 compatibility enhances contrast and color.
With a color depth of 1.07 billion colors, you can be confident using this for graphic design tasks and gaming. The adjustable stand allows you to find the perfect viewing angle. It includes built-in speakers, too, so no need for an additional speaker.
---
#12 Arteck Stainless 2.4G Wireless Keyboard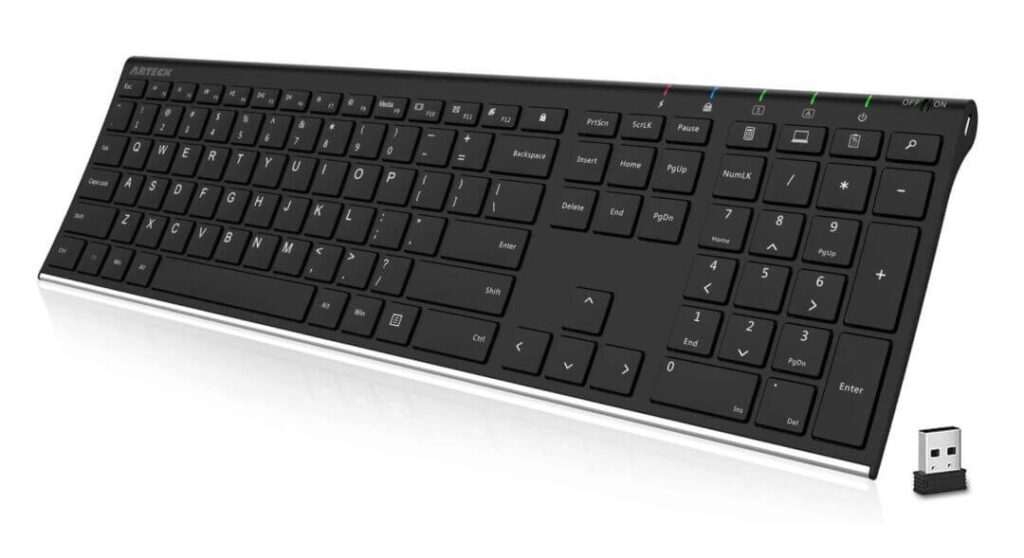 If your laptop keyboard isn't reliable and comfortable enough, try Arteck Stainless 2.4G keyboard. It is a wireless keyboard that features an easy setup, an ergonomic design, and full-size keys for a more comfortable typing experience.
Additionally, the keyboard's built-in rechargeable lithium battery provides up to six months of use, making it a great option for those who want a keyboard that will last. It's easy to take wherever you go, thanks to its keyboard's compact size and lightweight.
---
#13 Voova laptop carrying case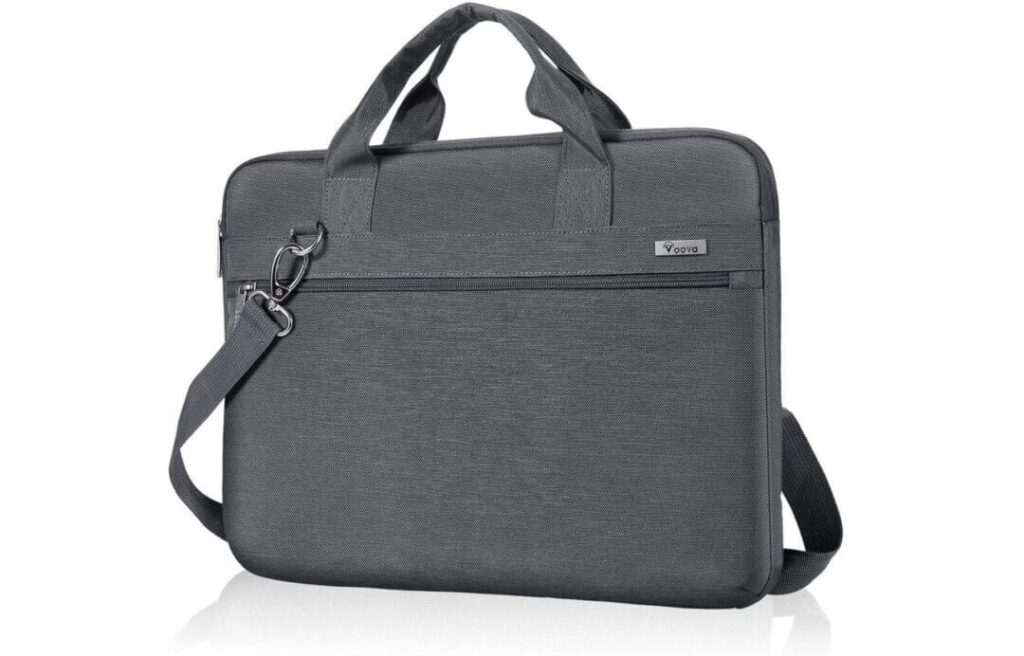 If you're constantly on the move with your laptop, Voova has the perfect solution for you. Their laptop carrying case is made of super-soft velvet lining and thick foam, providing ample protection for your device, including rain or other weather conditions, thanks to the surface that is made of waterproof oxford.
The back pocket with loop closure is perfect for storing and accessing your laptop charger and other accessories. And with a shoulder strap and padded handle that is both removable and adjustable, you can carry your laptop with ease.
---
If you're in the market for a new laptop or just looking to upgrade your current one, these must-have accessories are sure to take your computing experience to the next level. From a reliable and sturdy laptop stand to a powerful and portable external SSD, there's something on this list for everyone.
So whether you're a student, a busy professional, or just a casual user, be sure to pick up some of these essential accessories to get the most out of your laptop.