The number of devices that need to be charged on a daily basis is only increasing. And, of course, we all want to do our part to save the environment by reducing our reliance on batteries. So what's the solution?
A wireless charging mousepad is an answer. With one of these handy devices, you can charge your smartphone, your wireless headphones, and even your smartwatch, all without having to fumble around with cords.
To help you find the best wireless charging mousepad for your needs, we've rounded up eight of the best options on the market. Whether you're looking for something sleek and minimalist or you need a charging pad that can handle multiple devices at once, we've got you covered.
#1 ASUS ROG Balteus Qi Gaming Mousepad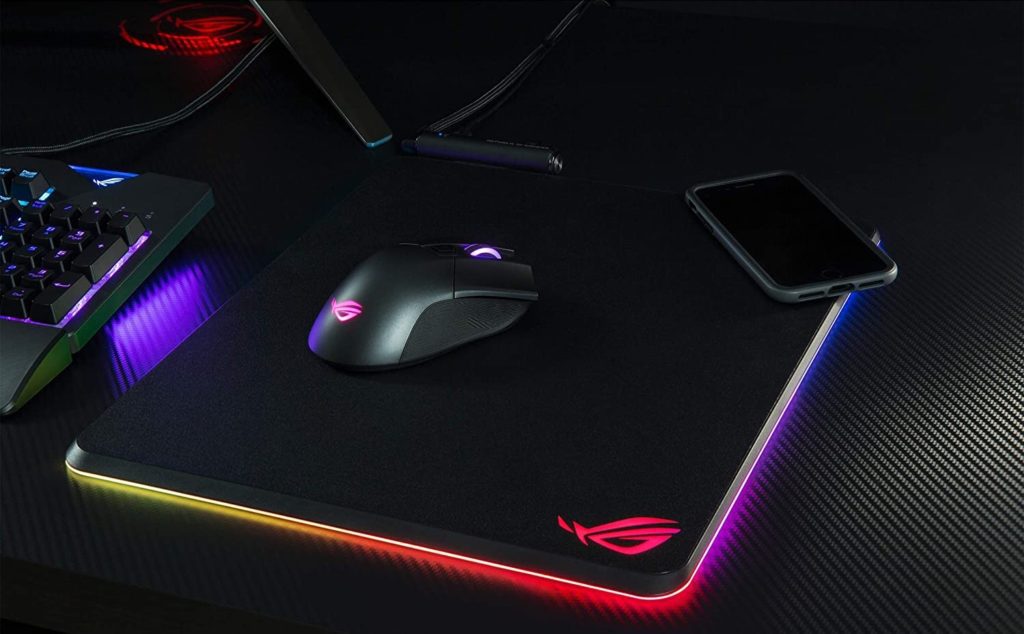 The ROG Balteus Qi Gaming Mousepad is the perfect addition to any gamer's toolkit. The hard micro-textured surface ensures greater control and accuracy, making it perfect for first-person shooter and real-time strategy games where split-second decisions and fast reflexes are essential.
The built-in Qi wireless charging lets you charge your phone wirelessly, while the USB 2.0 pass-through allows you to connect gaming mice, headsets, or other devices with shorter cables. The ROG Balteus Qi also features Aura Sync RGB lighting for customizable gaming style and a nonslip rubber base for added stability during intense gaming.
---
#2 FutureCharger Wireless Charging Mouse Pad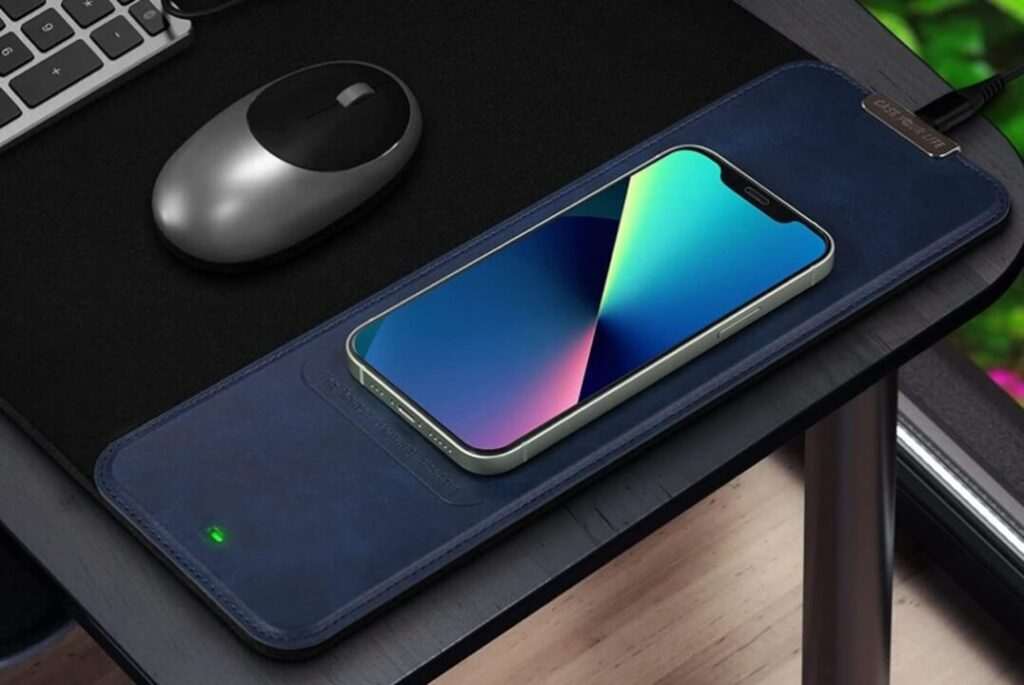 This stylish and functional mouse pad is made of durable, waterproof cloth and leather, protecting your desk from spills, scratches, and scuffs. The built-in Qi wireless fast charger lets you charge your Qi-compatible phone wirelessly, making sure you're never caught with a dead battery while gaming or working.
It is also extra large, measuring 31.5″ x 11.8″. That means there's plenty of room for your keyboard, mouse, and phone. And the smooth surface is great for gaming or other activities that require quick and accurate mouse movement. No need to worry about overcharging or misaligning, as it has a built-in status indicator letting you know if it's charging, on standby, or the phone is misaligned.
---
#3 OMEN Outpost Gaming Mouse Pad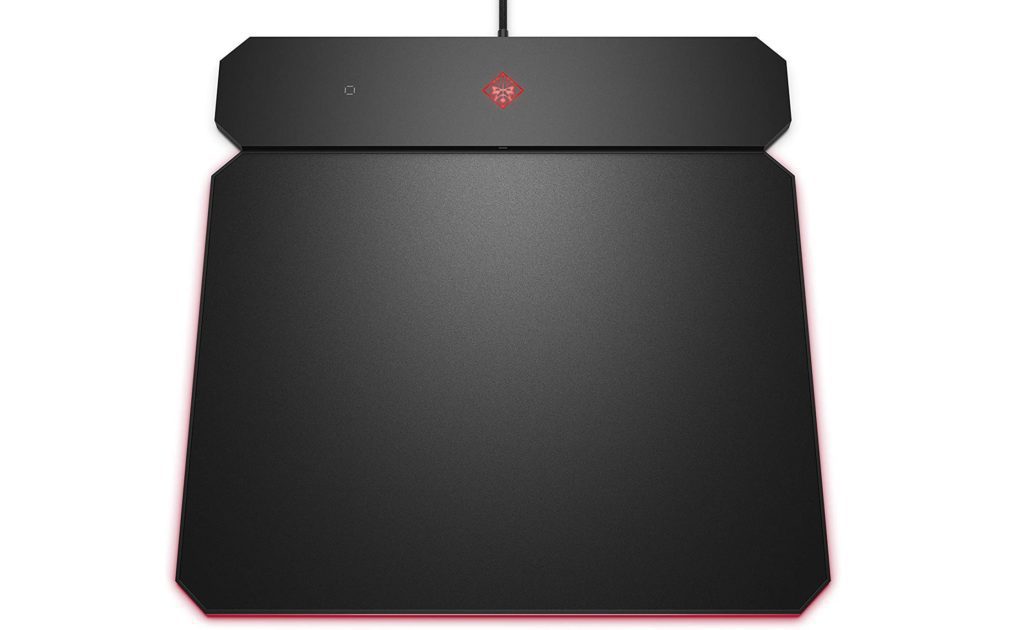 Outpost Gaming Mouse Pad features reversible pad options that give you the choice of either a soft or hard surface. The hard surface is great for high DPI settings, while the soft surface is perfect for precision gaming with lower DPI settings. The custom RGB lighting lets you choose from 16.8 million different color combinations for a more stylized mouse pad.
The USB port lets you charge other devices while you're working or gaming. You can be sure about safety as it is built to withstand sudden gaming movements as well as hot temperatures, making it a durable and long-lasting mouse pad.
---
#4 Signo Wireless Charging Mousepad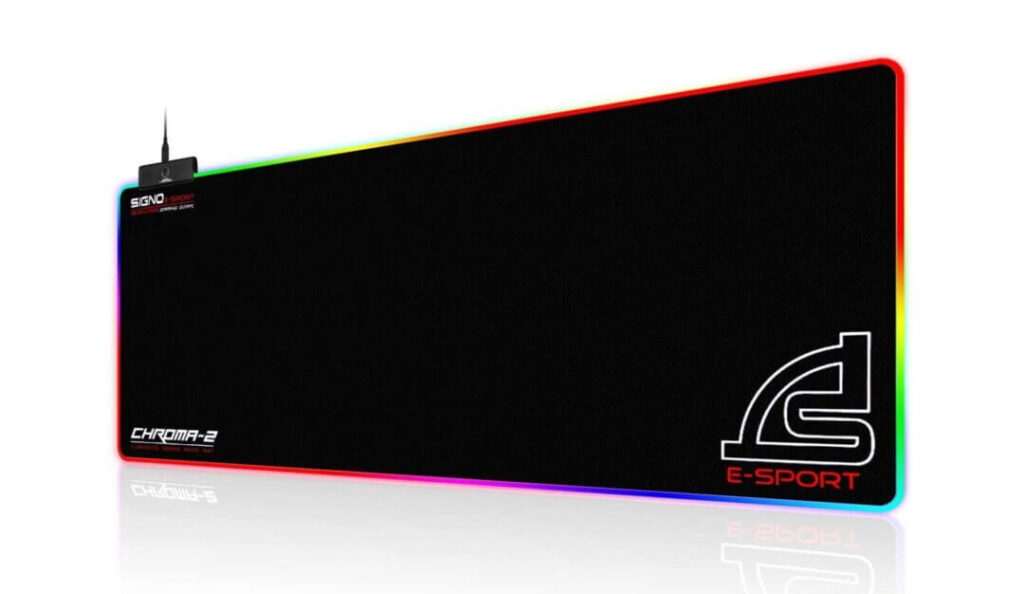 The Signo mousepad offers 10W of wireless charging, making it quick and easy to charge a phone. It also features 6 RGB light modes for a variety of lighting options. It's designed with a microfiber weave, creating a smooth, comfortable surface for gaming or working.
The rubber design makes it waterproof and anti-slip, so you don't have to worry about spilled coffee. The mousepad also has a detachable cord length of 1.8 meters, making it easy to move around.
---
#5 Javaberry RGB Gaming Mouse Pad
Made with a high-quality quilted fabric surface and 4mm non-slip rubber base, this mousepad is built to last. The durable stitched edges give it a refined look, while the RGB LED backlighting with 10 color effects adds a touch of style.
The mousepad offers a 15W Qi wireless charger, which is faster than the usual 10W wireless mouse charging pad. Simply place your Qi-compatible device on the pad and it will begin charging. The power cable for the charger is built-in, so you never have to worry about losing it.
---
#6 SHAPGEI Wireless Charging Mousepad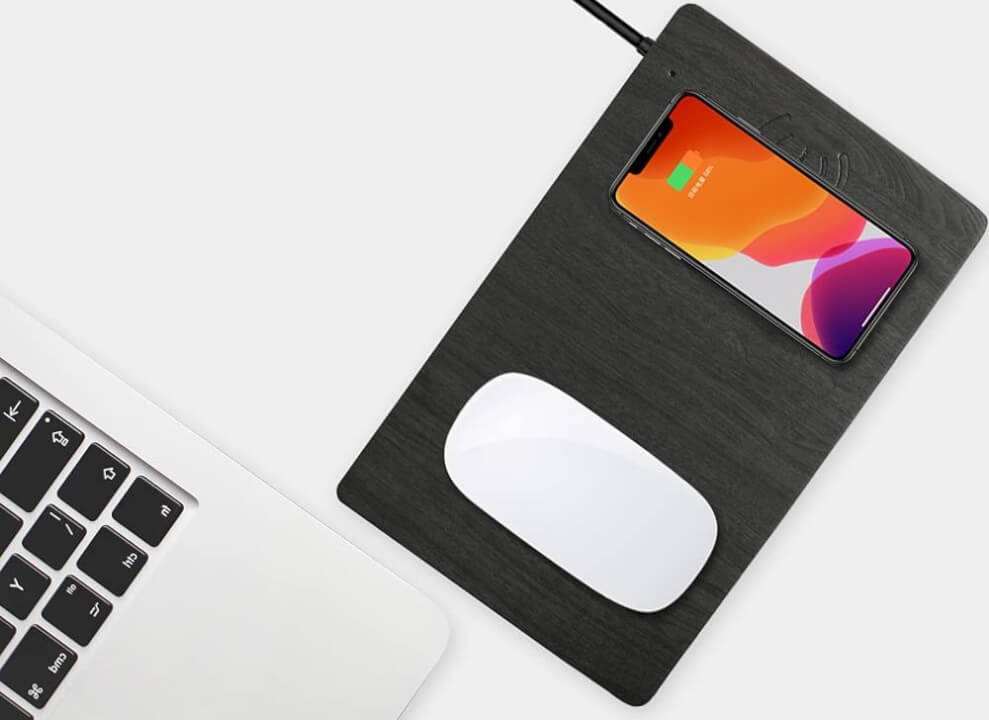 SHAPGEI wireless charging mousepad allows you to charge your device wirelessly with its 10W output and is also compatible with most Qi-enabled devices, including some iPhone and Samsung models. The mat is made of PU letter surface material which is waterproof, dustproof, and anti-slip.
It also has a built-in temperature control system to keep your devices safe while charging. The mousepad is also large enough to accommodate a mouse and your phone and comes with an 18-month warranty for peace of mind.
---
#7 GIM Store Wireless Charging Mousepad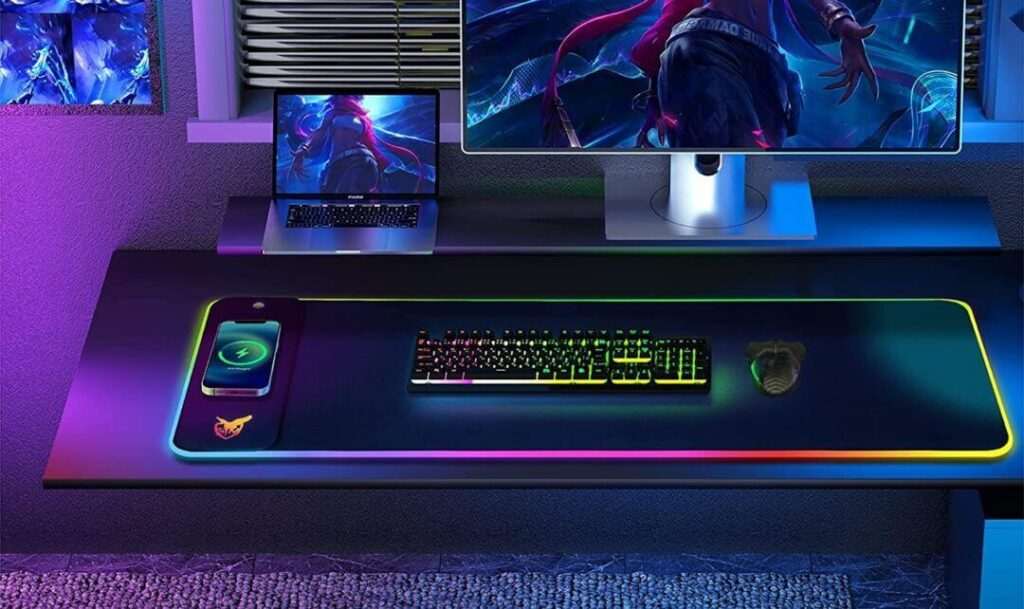 The GIM Store Mousepad is a large mat that can accommodate a laptop and keyboard, as well as other accessories. It has a 10W Qi quick-charge panel that can charge your phone quickly. There are 10 RGB lighting modes, 7 static light modes, and 3 dynamic modes, so you can customize your lighting to fit your mood.
The mat has a one-touch control that makes it easy to switch LED modes or even to turn it off. It is made of waterproof fabric that is easy to clean, which is nice for keeping your desk clean and free of dust.
---
#8 KeySmart Wireless Charging Mousepad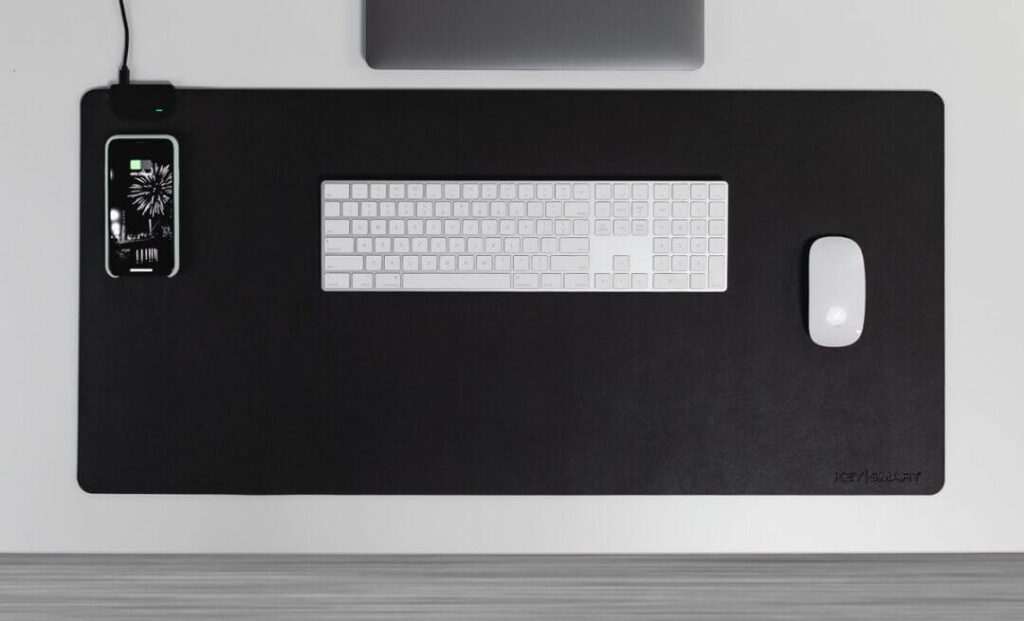 KeySmart mousepad provides a way to keep your phone charged while you're working. It offers a fast 10W output to fully charge your phone in no time.
The smooth, anti-scratch PU leather surface is great for moving your mouse around, and the sleek design is both comfortable and stylish. Plus, the stain-resistant material keeps it looking new.
---
Mousepads with wireless charging are a great way to keep your phone charged without having to worry about cords. They are also helpful in keeping your desk tidy and organized. If you are looking for the best mousepad to charge your phone, consider one of the eight options listed above.